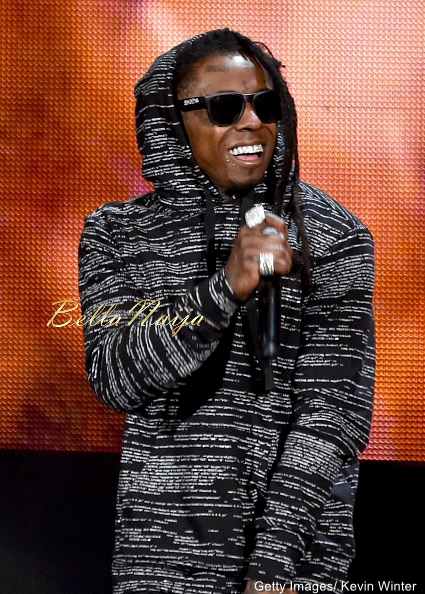 Lil Wayne has been in the news recently because of his ongoing battle with record label Cash Money, a record label he signed with when he was 12 years old.
The 32-year-old rapper recently used his Twitter page to express his frustration at having his creativity stifled by the label and he went on to sue the label for $51 million.
In an interview with Rolling Stone magazine that has been trending all day, the rapper reveals a few things about his life at present – including his relationship with his label.
Read excerpts below!
On his current strained relationship with Birdman: I have no words. I'm super-numb to it, to tell you the truth.
On staying relevant in a young world: Sometimes I don't know what the hell they're talking about on Instagram. I had to call her [his 16-year-old daughter, Reginae], like, 'What the hell is "on fleek"
On the Internet changing the music industry: Right now, anybody could put out a new song on the Internet and it could become the hottest thing ever. When I was starting, you couldn't do that type of sh*t. But that's wonderful – the game is wide open, and my job is just to stay vital.
On retiring from music: I've thought about it. But for a person like me that bleeds, eats, sleeps and sh*ts music, it's hard to do.
On his escape zone: When I go home, I want my actual house to be a vacation. And I might give y'all three new kids from four different women. You know how I do it.
On never releasing Tha Carter V: It's super-done. Cake baked, icing on top, name on top, candles lit. I would have released it yesterday if I could. But it's a dead subject right now. It's a jewel in the safe. It's that stash-house money.
On his new album: I'm working on it every day, man. I guarantee it's going to be something dope. If you don't want a musician being creative, don't get The Free Weezy Album.
For more from his interview visit Rolling Stone magazine.
Photo Credit: Getty Images