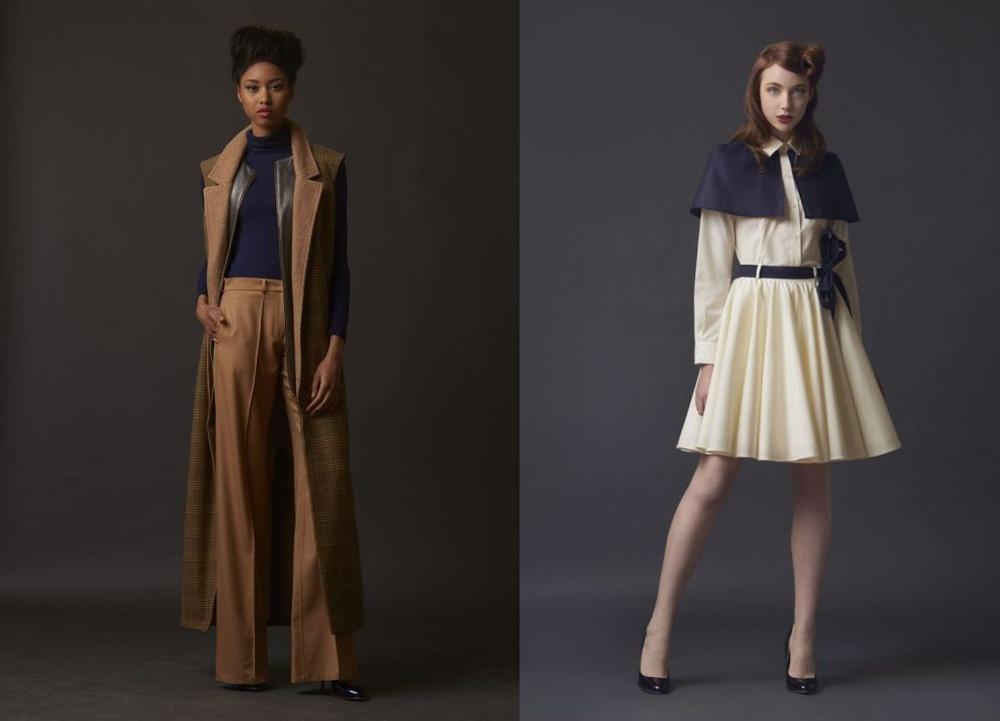 How about starting your day with a luxe collection lookbook?
Josh & Nicol's Autumn/Winter 2015 collection "COSH" nods to the 'Teddy Girl' fashion which is filled with accents of masculinity, simplicity, practicality and over all sensuality, at the heart of its designs.
We love how they always interpret their inspirations on a large scale and true to form and essence, like their "Polpida" collection (See here).
The full collection is inspired by the Teddy Girl which was also known as the 'Judies' (a subculture of the Teddy Boys) – Teddy Boys were generally men who wore clothes inspired by the Edwardian period.
Using neutral colour pallets of greys, whites, navys, browns, the collection seeks to celebrate the female form through practical designs and silhouettes.
Check it out!
For more information, visit www.joshandnicol.com.