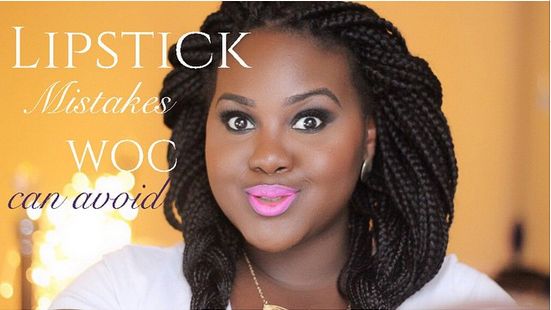 Do you sometimes make lipstick mistakes? Do you usually get washed out whenever you wear bright lipstick colours? Then we have great news for you.
British/Ghanaian beauty vlogger Chanel Boateng is here with a brand new video for all women of colour who just can't seem to get their lipstick game on point. She's got tips on how to rock bold colours, lip liner & lipstick combinations and more that will definitely help you out.
Check it out and if you have tips on how to rock lipstick without mistakes, be sure to share them.
Enjoy!

Photo Credit: @ChanelBoateng (Instagram)