Kim Kardashian's explicit photo spread for LOVE magazine has had people talking for the past few days as the reality TV star bared all for the magazine pages.
Kim K went full frontal and the magazine spread can definitely be called her most provocative yet.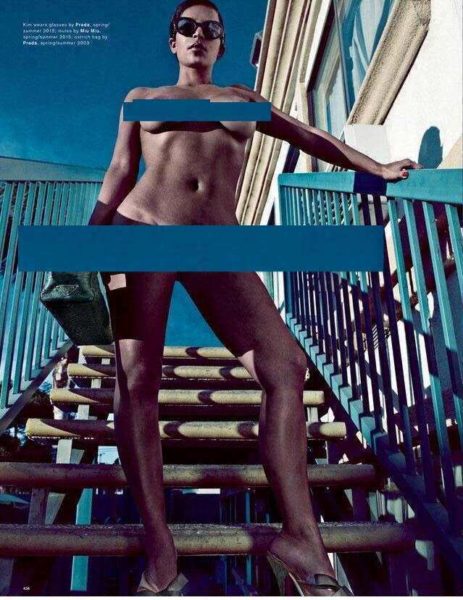 In an interview with the magazine (in which she also talks about Kanye West wanting her to be sexier), Kim Kardashian reveals that having a sex tape is one of the biggest regrets that she has.
She told the magazine, "If I do have one regret in life that's it. Maybe that's how some people heard of me but I didn't launch my career off of that. That was 12 years ago, no 13 years ago, so I just try to move on and put it in the past because I think everyone in life does things that they're not proud of but you can't sit and dwell on them forever."
When she shared sneak peeks of the spread on Instagram Kim Kardashian stated, "Can't wait for u to see 30+ page spread. We shot for 3 days straight at a motel in LA. One night til 4am."
Kim isn't the only family member with a shocking spread in the magazine's new issue – Kendall Jenner also went topless for her spread.