Ladies and Gentlemen! This has got to be one of the greatest dating faux pas of the century: Researching your date's net worth on your mobile phone, while you are on a date. Use those FBI investigation skills at home – before you get to the venue of the date – and preferably on a device other than your mobile phone.
One woman learned this lesson the hard way. The unnamed lady was R&B singer Tyrese Gibson's date.
Gibson recently took to Instagram to share his ordeal: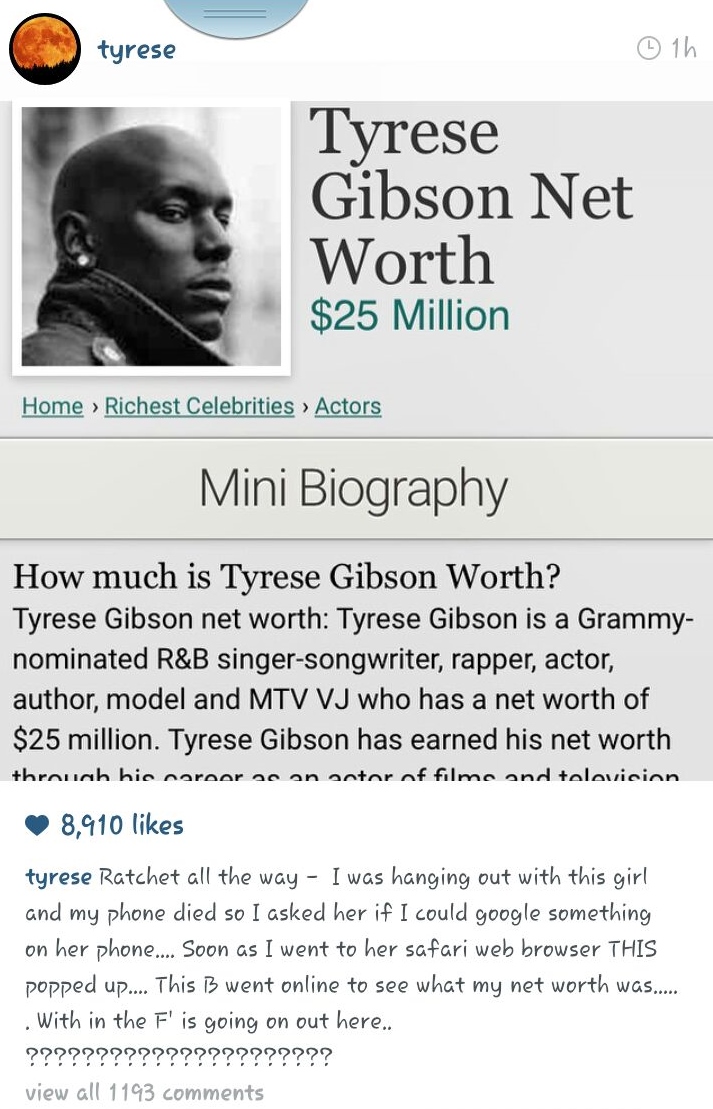 "Ratchet all the way – I was hanging out with this girl and my phone died so I asked her if I could Google something on her phone…Soon as I went to her Safari web browser THIS popped up…This B went online to see what my net worth was…What in the F is going on out here????"
He appears to have deleted the post. However, multiple sources were able to get a screenshot before the post disappeared.
Wow.