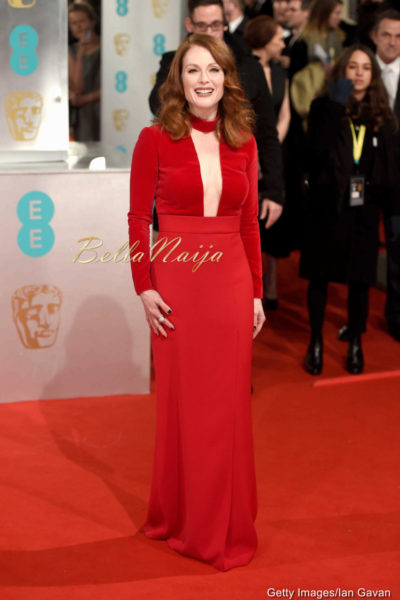 It's not only the Grammy Awards that held last night – one of the biggest award nights in the fashion industry, the British Academy Film Awards, was also an event we had been looking forward to.
It is a night designed to reward the best of the British actors.
For the event which held at the Royal Opera House, had stars like David Beckham, Cuba Gooding Jnr, Felicity Jones, Keira Knightley, Julianne Moore, Lea Seydoux, Monica Bellucci, Gugu Mbatha-Raw, Henry Cavill, Natalie Dormer, Dianna Argon, Sophie Hunter, Benedict Cumberbatch, James McAvoy, Anne-Marie Duff, Steve Carell, Sam Claflin, Laura Haddock, Lucy Hawking, Stephen Hawking, John Boyega, Tom Cruise, Luke Evans, Sunrise Coigney, Mark Ruffalow, Amy Adams, Reese Witherspoon, Michael Keaton, Rosamund Pike and more in attendance.
Several looks at the event caught our eye.
Check on it!
Photo Credit: Getty Images