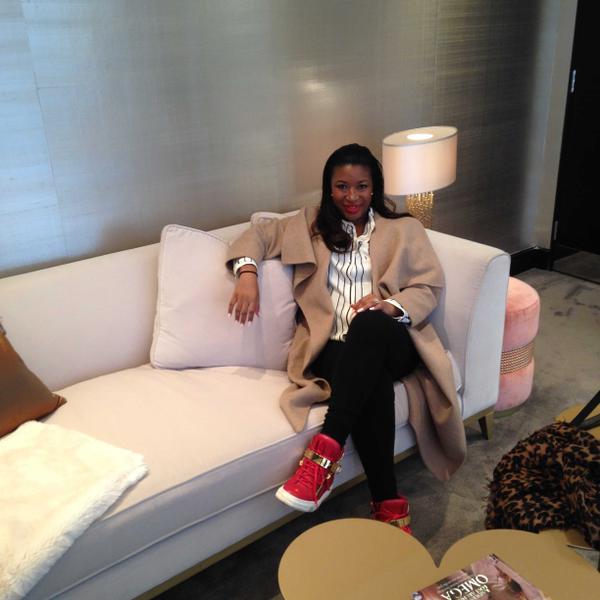 Dr. Sid and his wife Simi Esiri are gearing up for the birth of their first child in a few months. The happy mum-to-be shared her excitement via Twitter.
This week, Simi had this to say about the experience.
The last 3 days have been amazing & emotional – getting organised for the arrival of our little one. #sograteful #babyshopping #babyprep
She also shared a stylish photo as seen above.
We are looking forward to all the celeb babies of 2015. Congrats to the happy parents.
Photo Credit: Twitter/Simi_Osomo