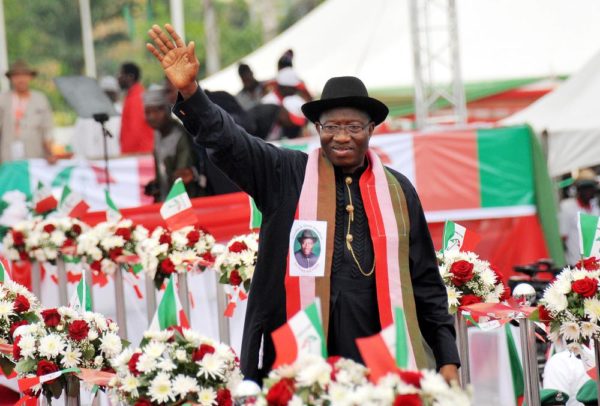 According to Vanguard, President Goodluck Jonathan has emerged as the candidate with the most votes in Ekiti State.
He reportedly won in all 16 local government areas of the state. Also, PDP candidates are said to have won the three senatorial seats and six House of Representatives seats in the state.
Newsmen were informed about this development at the INEC office in Ekiti on Sunday, when the Chief Returning Officer for the Presidential election for Ekiti State Biyi Daramola made the announcement.
The report further states that "Jonathan scored  a total of 176,474 votes to defeat his close opponent, Gen. Muhammadu Buhari of the All Progressive Congress (APC) who polled 120,332 votes.