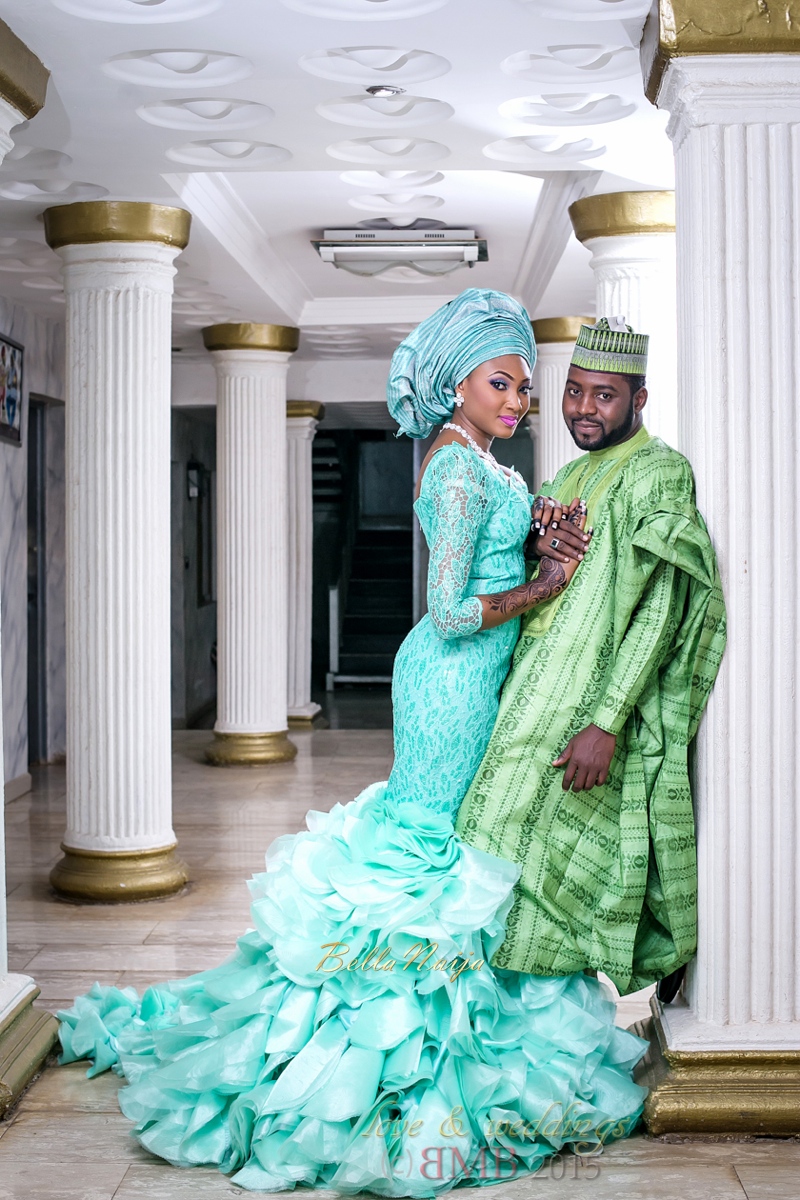 Amina 'Mimi' Suleiman (@mimi_suleiman) is one talented makeup artist! A Muslimah, she became popular for spotless makeovers matching her hijab of the day, so when it came to her own special day, of course she did her wedding makeup herself!
Nasir Abubakar met Mimi by chance one day, when he gave her and her friend a ride. A few years later, the couple celebrated their union with family and friends in Jos and Abuja.
Their stunning Hausa wedding was covered by the talented Mofe Bamuyiwa of BMB Photography.
The couple's top wedding planning tip, as the bride planned it herself, is to pay for the honeymoon first!
Most of the time, planning wedding gets so stressful and expensive, so we get too caught up in all the wedding planning drama and forget the honeymoon. The wedding is for your family and friends, it's the honeymoon that's truly for you.
BellaNaija Weddings wishes Mimi and Nas a happy life as One.
***
~ All Photography: BMB Photography
Pre-Wedding Photo Shoot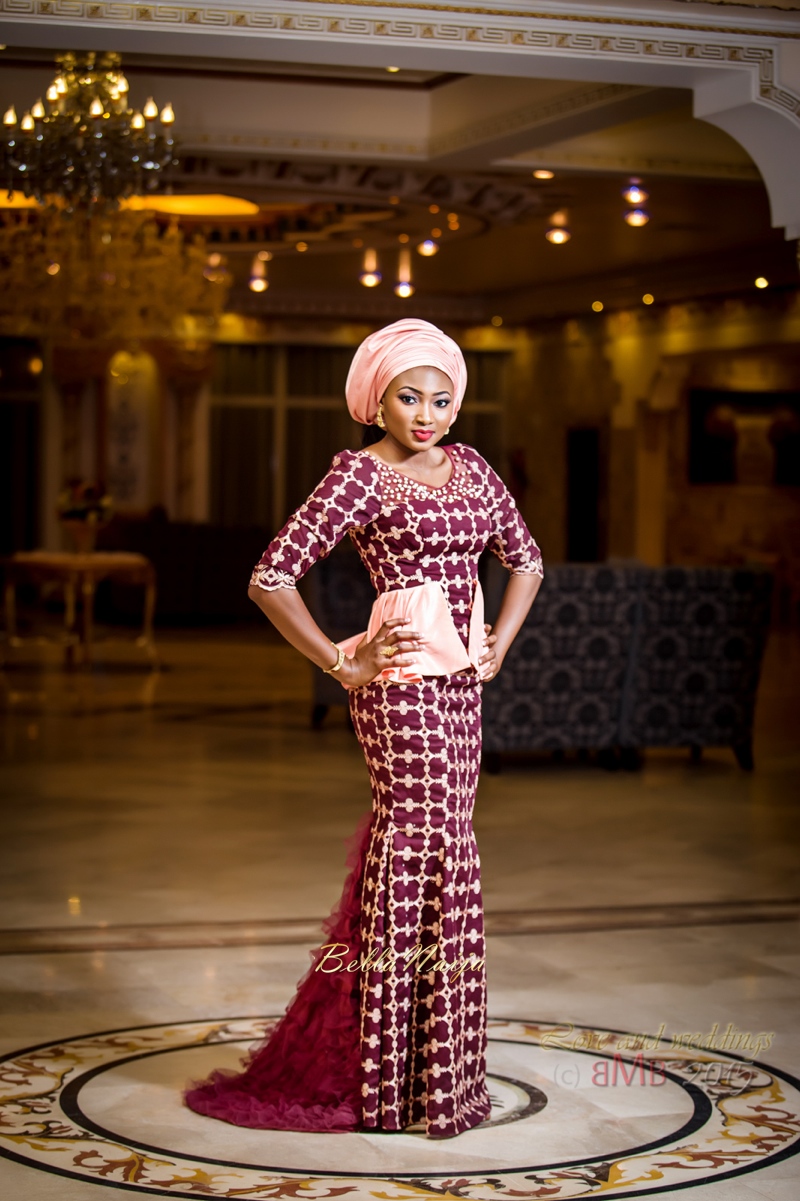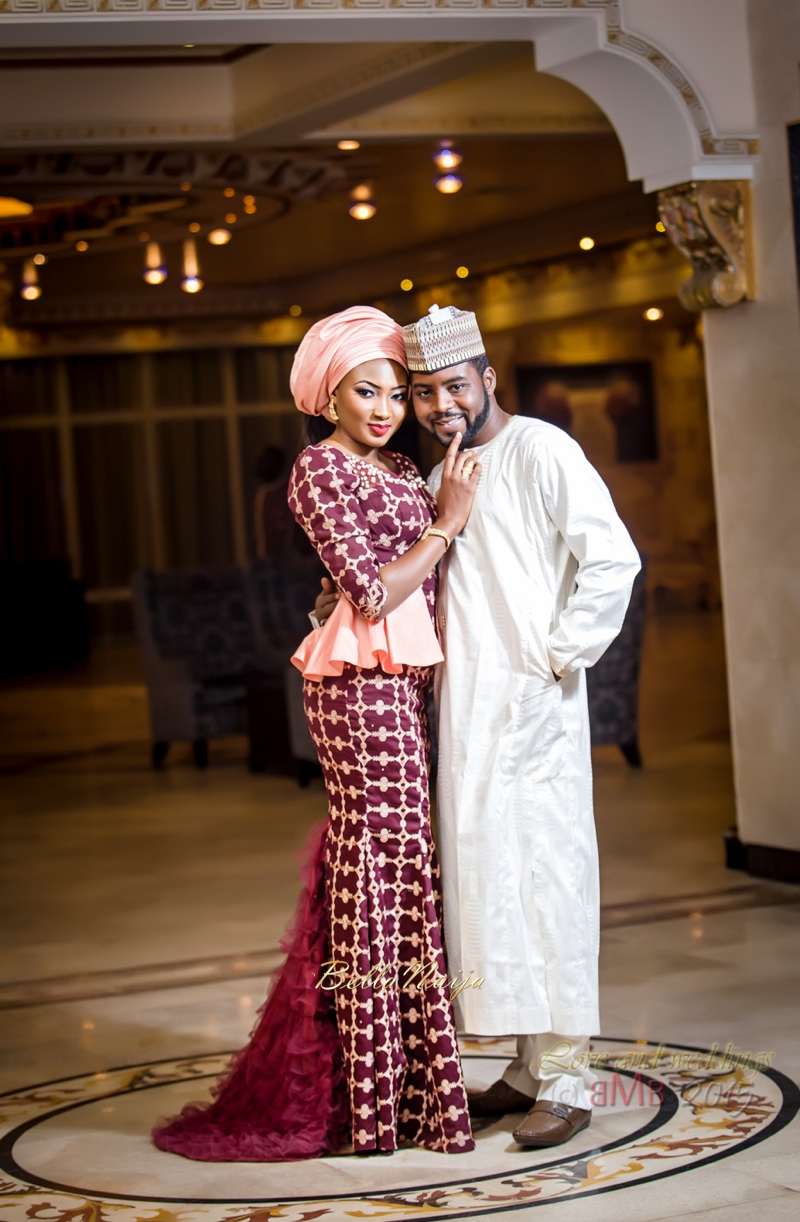 How We Met
by Mimi
We met on June 26, 2008. My friend and I were going to the bank but her car wouldn't start so we stepped out of the house to get a taxi. Then a friend of hers who was driving by with his friend spotted her and they stopped to give us a lift.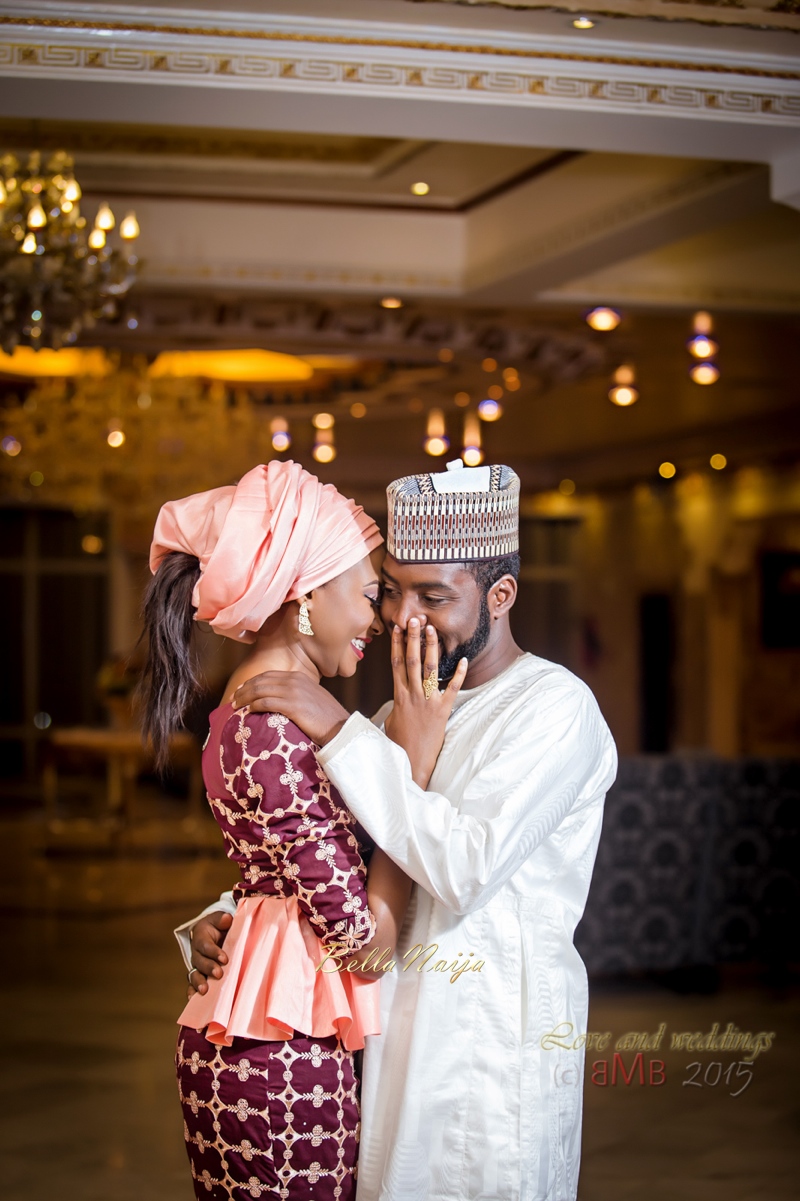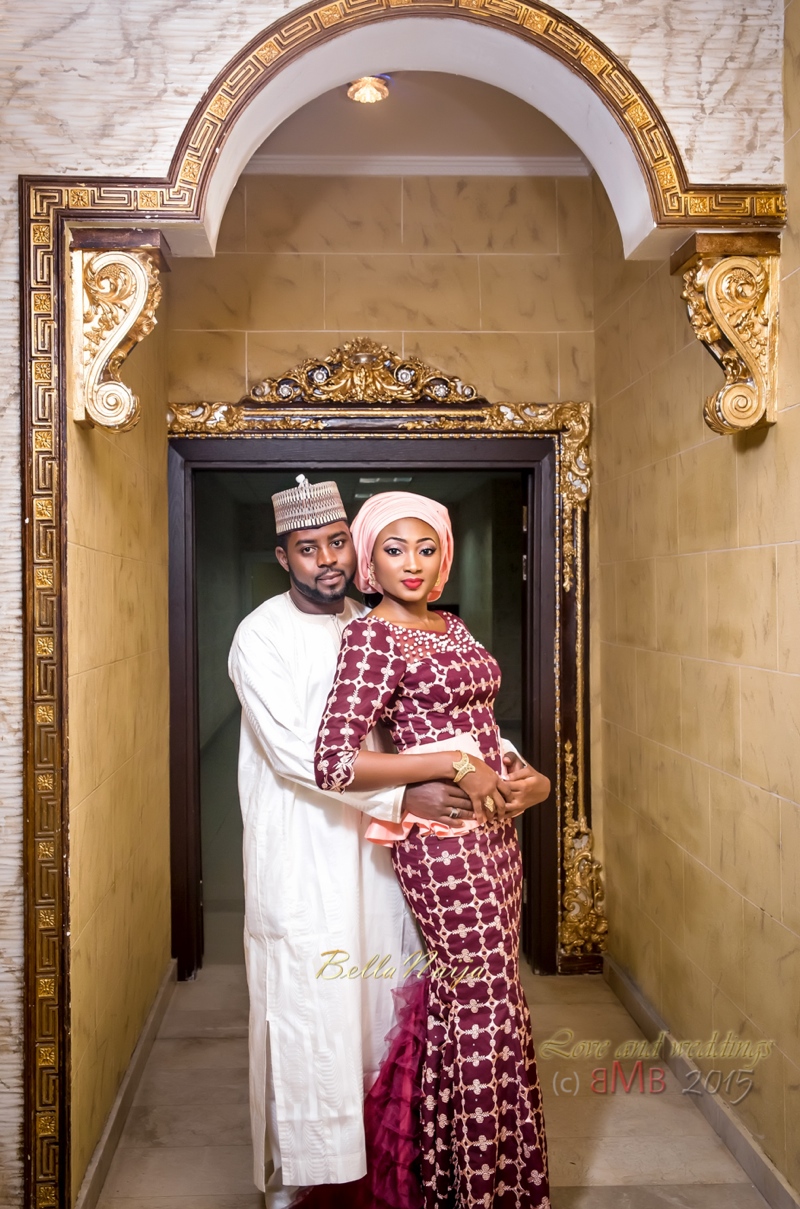 I hesitated at first but got into the car when she insisted. As soon as I got into the car, I noticed the man driving wouldn't stop staring at me through his rear mirror. It got so uncomfortable at a point, but he was looking so dapper in his white kaftan so I just scoped him right back. Lol. He tried to make friendly conversation but I barely said anything. So when we finally go to our destination, he asked for my number so he could "say hi sometimes" and for some strange reason, I just gave it to him.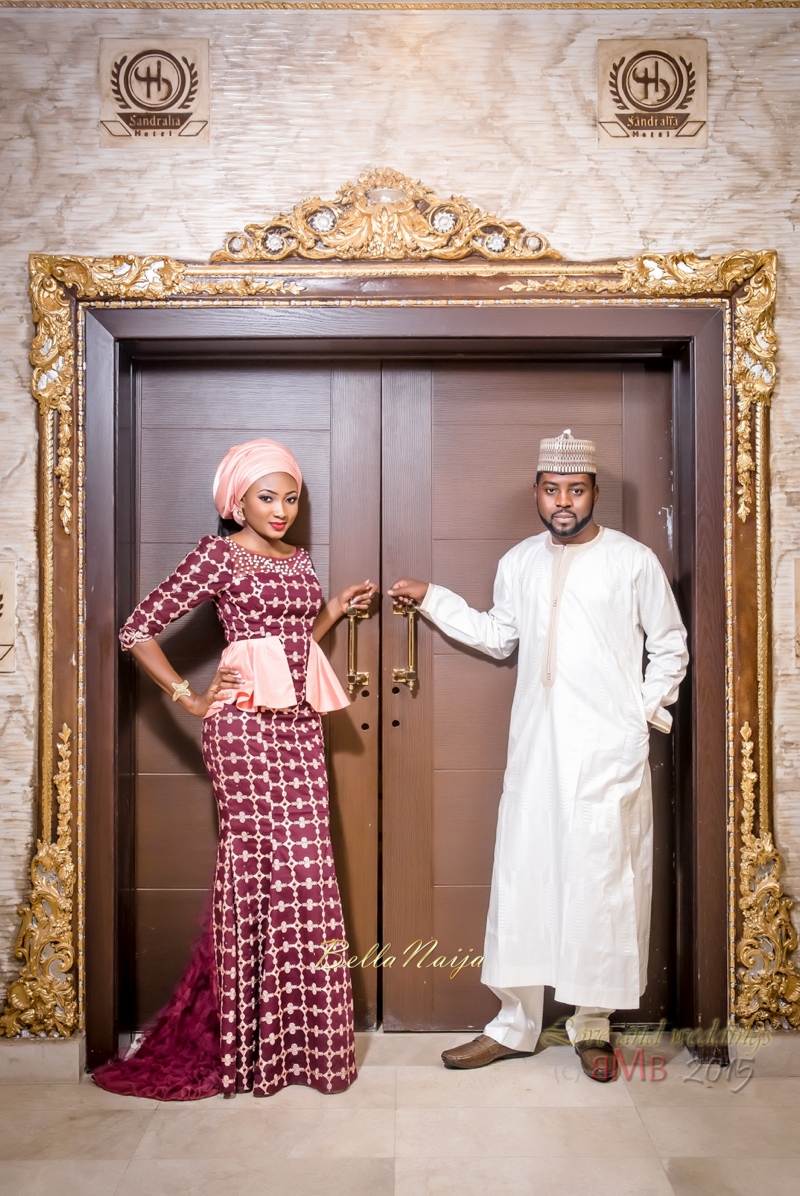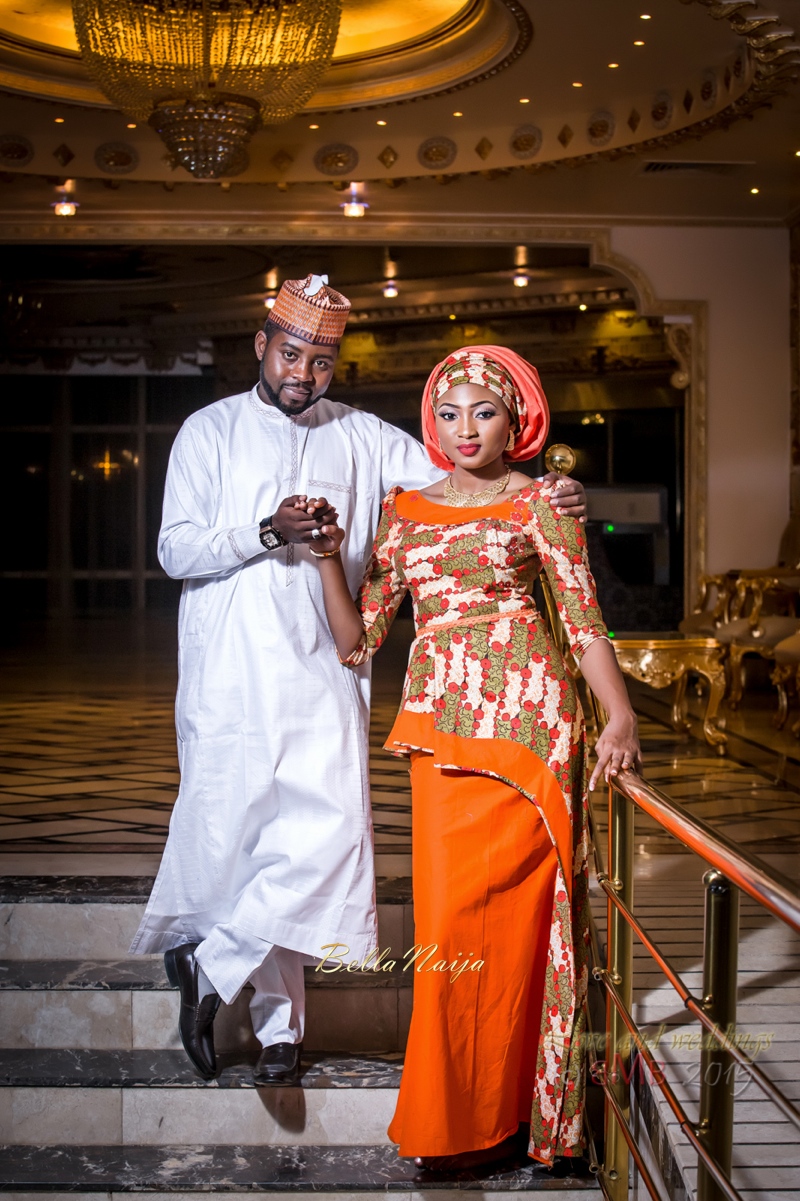 He asked me out on a date a couple of times over the next few months after that but I declined because I had just broken up with my ex and was in no mood to jump back into the dating pool. But he kept asking until I finally obliged. After that, everything just sort of happened, he made falling in love with him so ridiculously easy.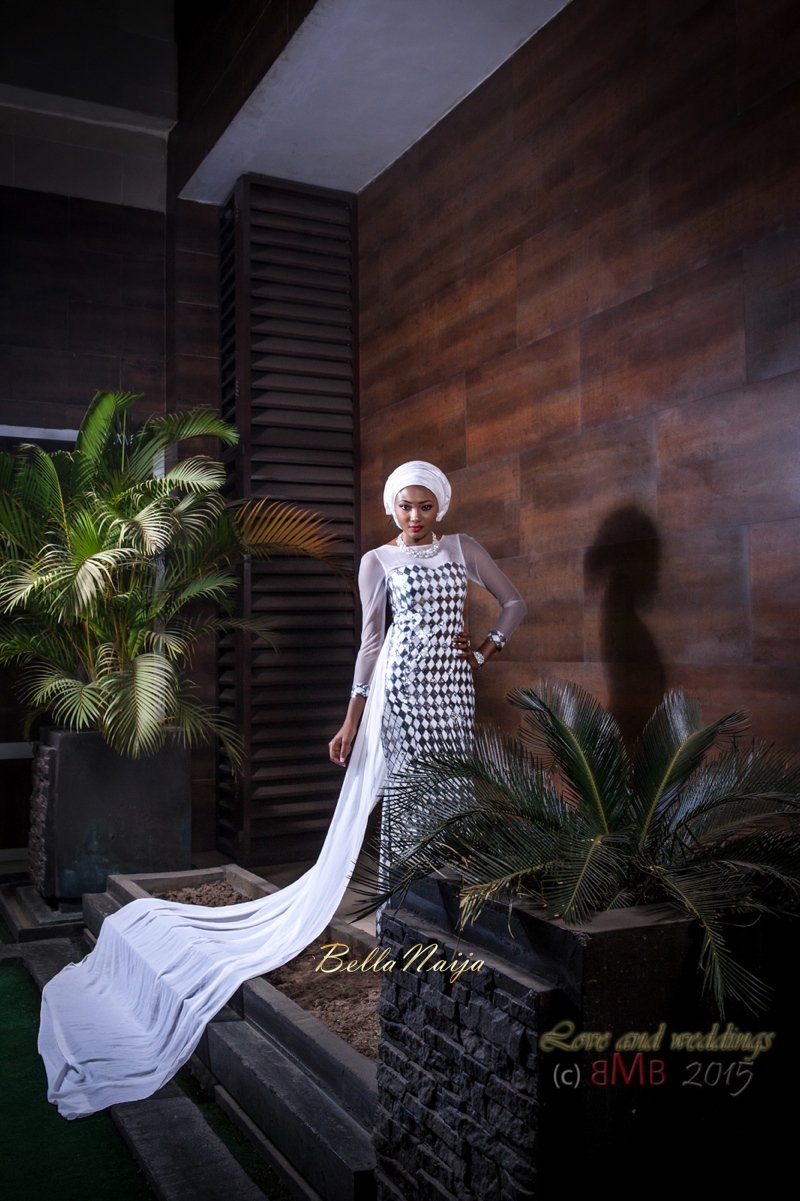 The Proposal
Nas already made his intentions clear to me about three months after we started dating. He wanted to make me his wife, no long story. But then I wasn't ready to be anyone's wife. When he met me, I was a freshman in the university, he officially asked me to marry him when I was a sophomore and I declined because I wanted to finish school before getting married. He asked again 3 months after my graduation from the university and I declined again because I wanted to get done with my NYSC and Masters degree before settling down.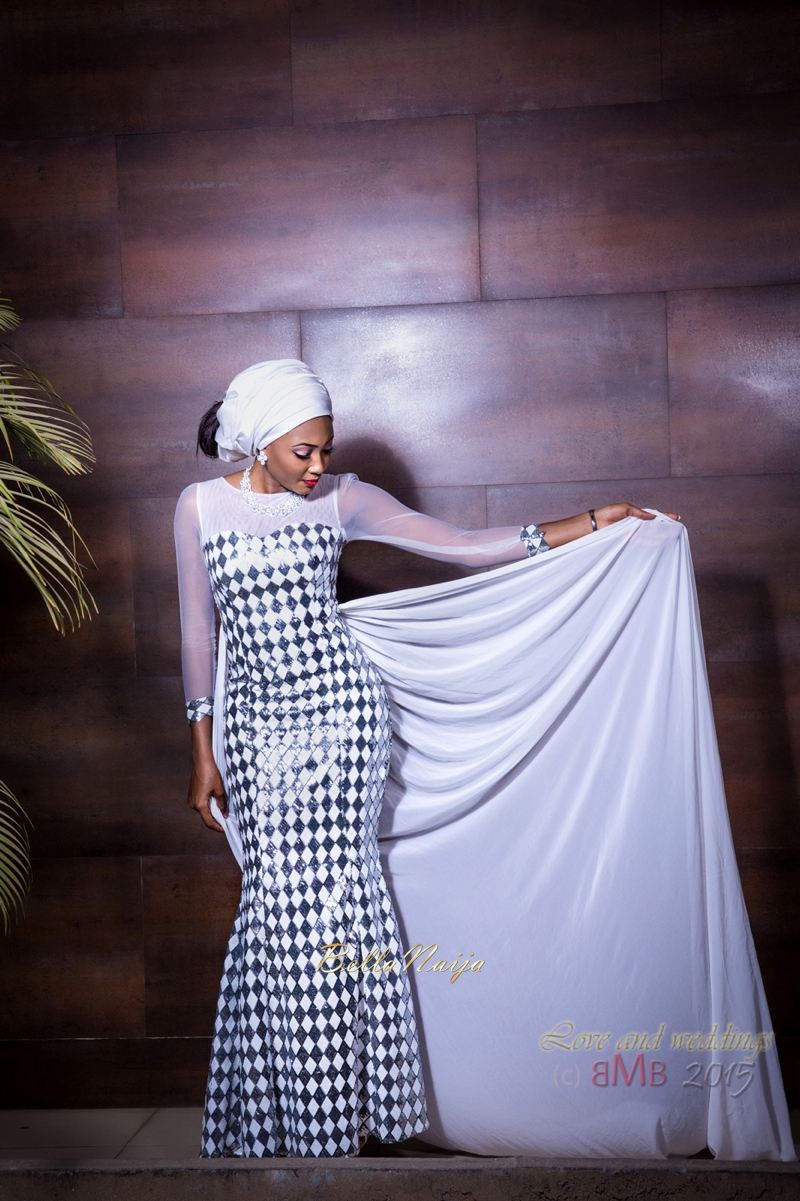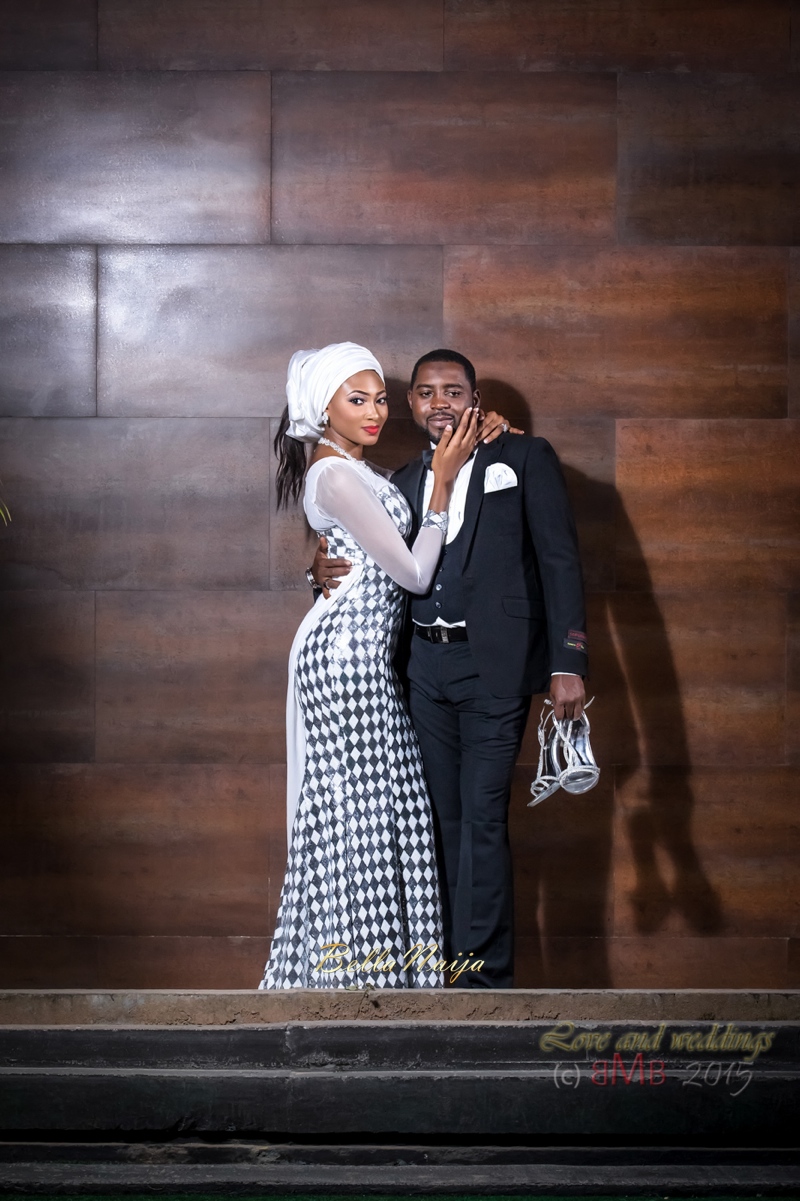 This time around he waited and observed carefully before asking. He had run me out of excuses not to say yes, so it was time to ask and this time he asked with the complete confidence of a man who expected a Yes!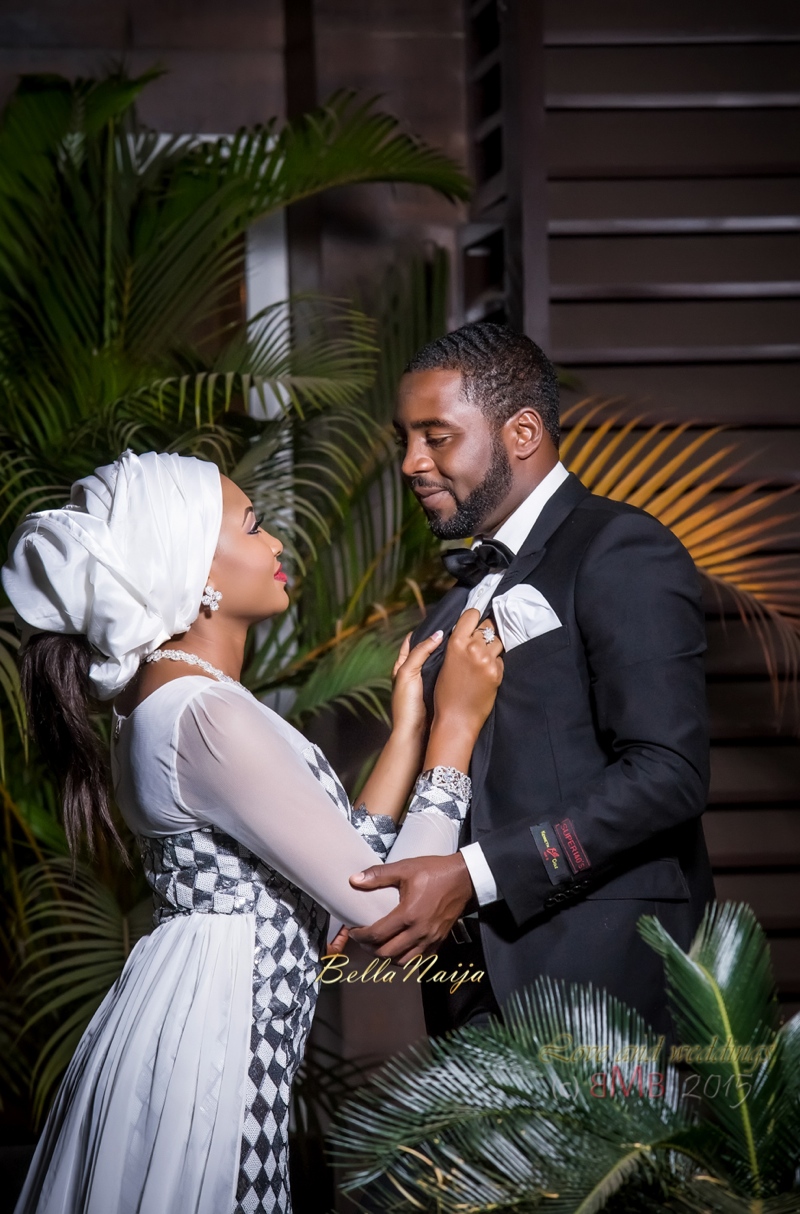 He took me out to dinner at my favourite restaurant that night. As usual I placed an order for my appetizer and my main dish. I noticed however that the lights were dimmed which wasn't normal and the waiters were being extra friendly, but then I just dismissed the thought. The appetizer came and I was half way through it when he held my hand and began to reminisce about the years we've spent together and how blessed he felt having me in his life. I just thought he was being his normal romantic self.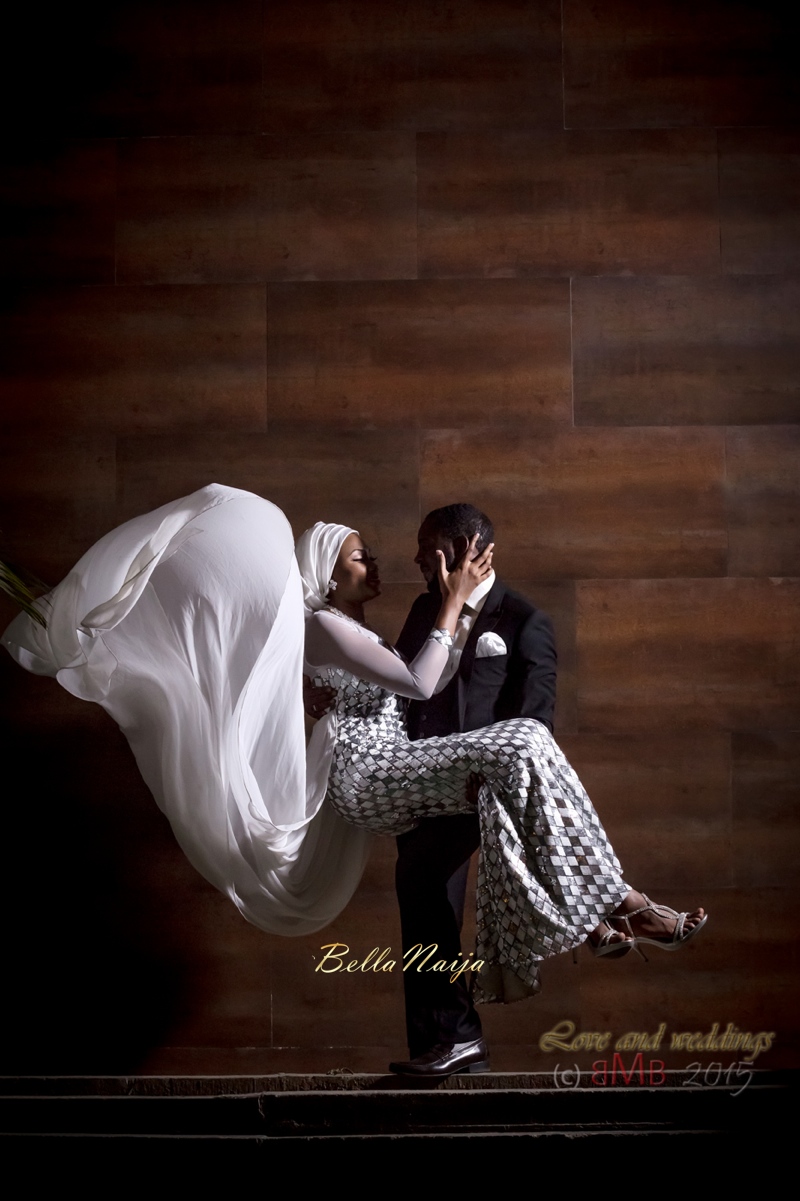 Then the waiter brought the main dish. I nearly fainted when I opened it and right there on that white plate was a box that contained the most beautiful ring I'd ever seen. It was perfect, just prefect for me. He got on his knee and gave the sweetest speech ever and amidst my sobs, I managed to say yes! He genuinely surprised me because he sucks at surprising me, I can always smell one a mile away, and I never expected a ring because it's not compulsory for a man to propose with a ring in Islam. But he said he wanted me to have a permanent reminder on my finger of how much he loves me and of course to tell every other man I'm his. 🙂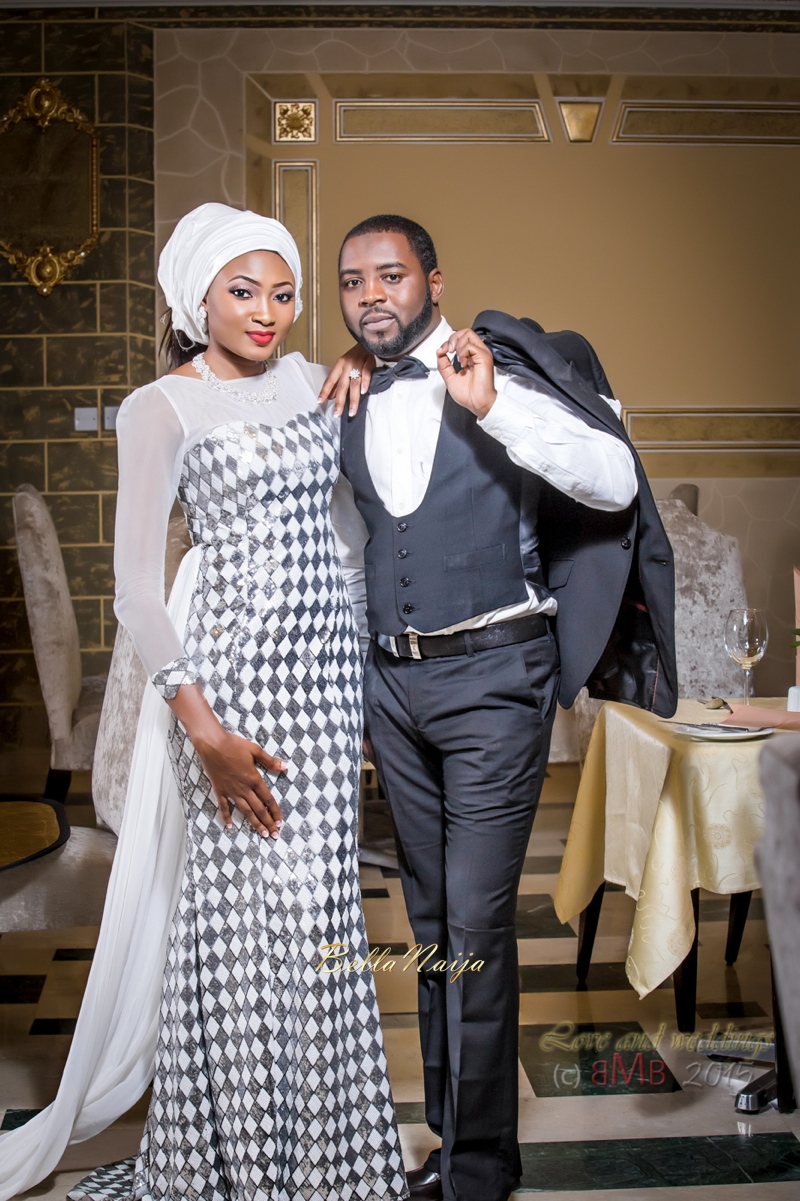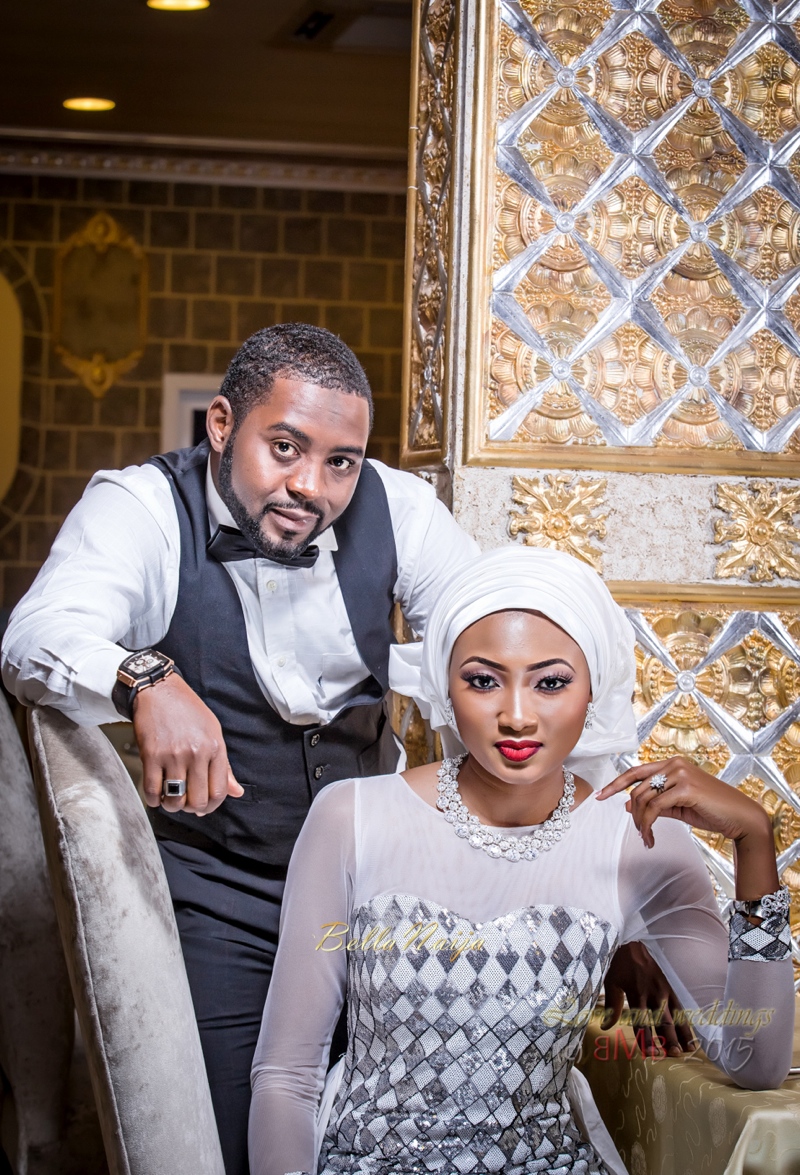 Wedding Dinner
"For me, Gold has always represented sophistication and class. And because it's my husband's favorite colour it was only befitting to wear it the first time we stood before the world as husband and wife."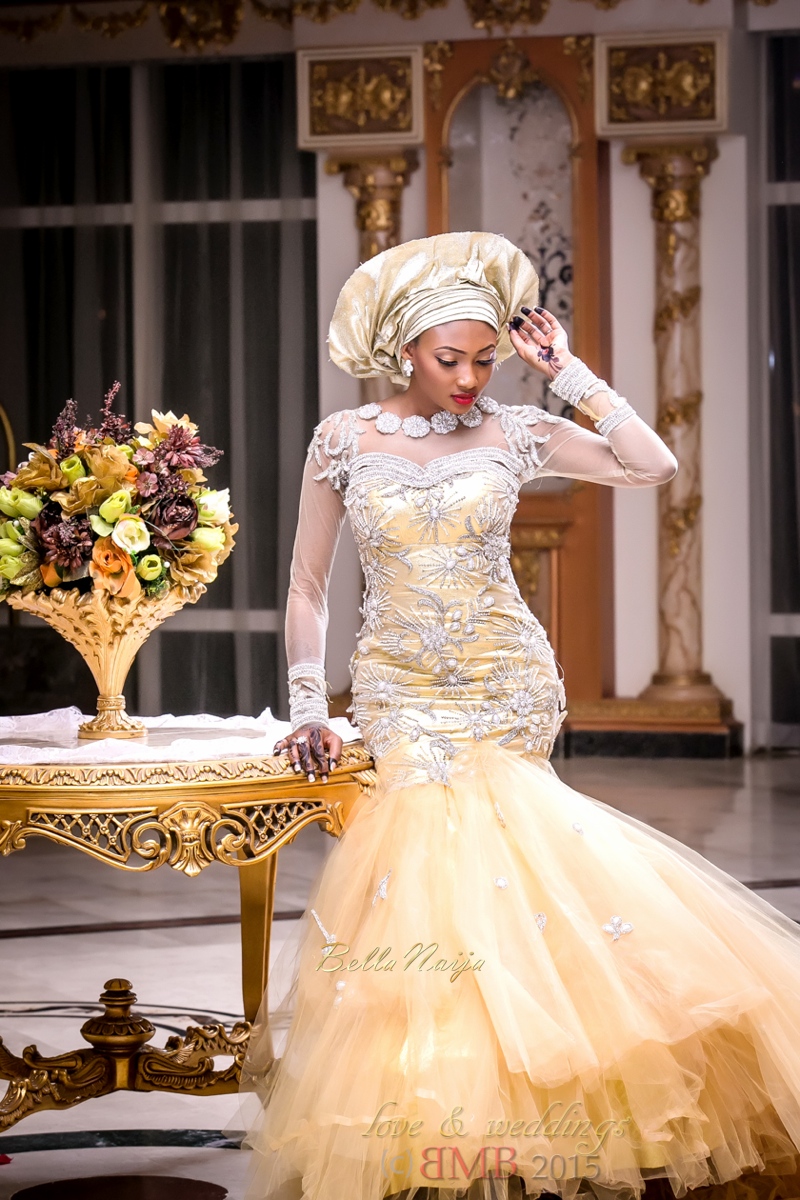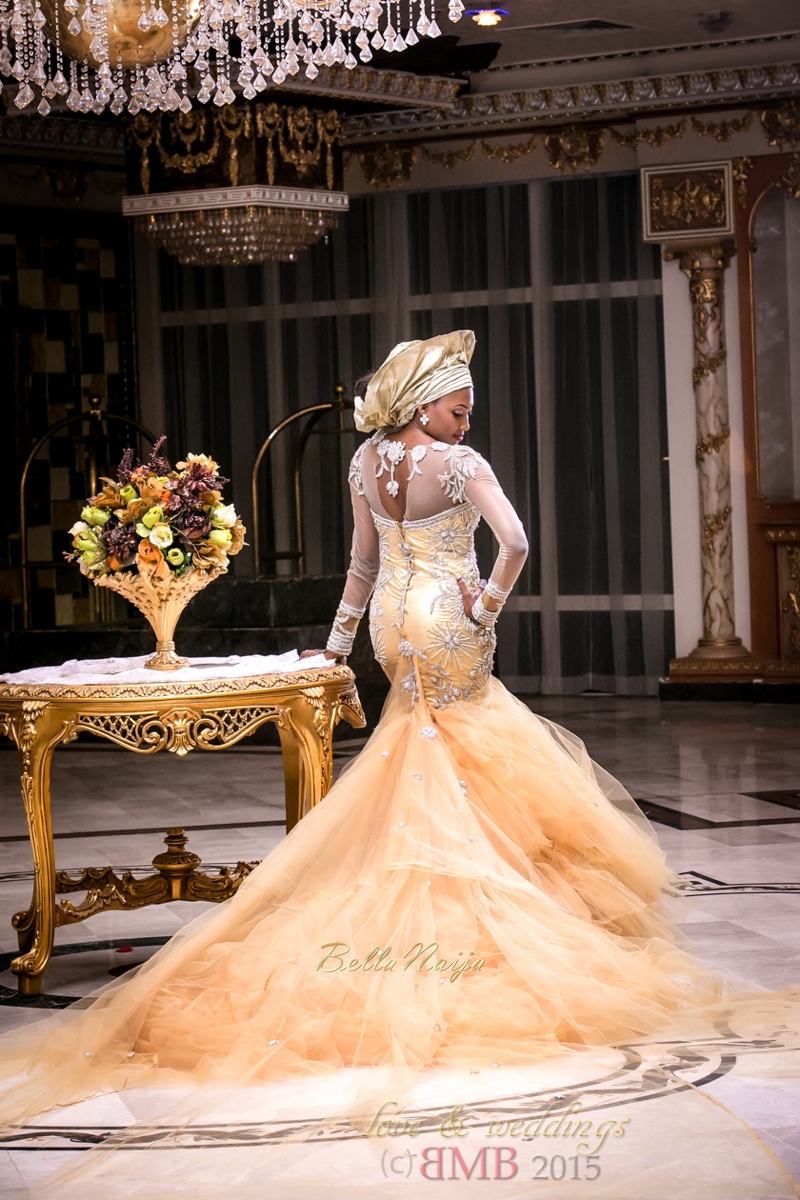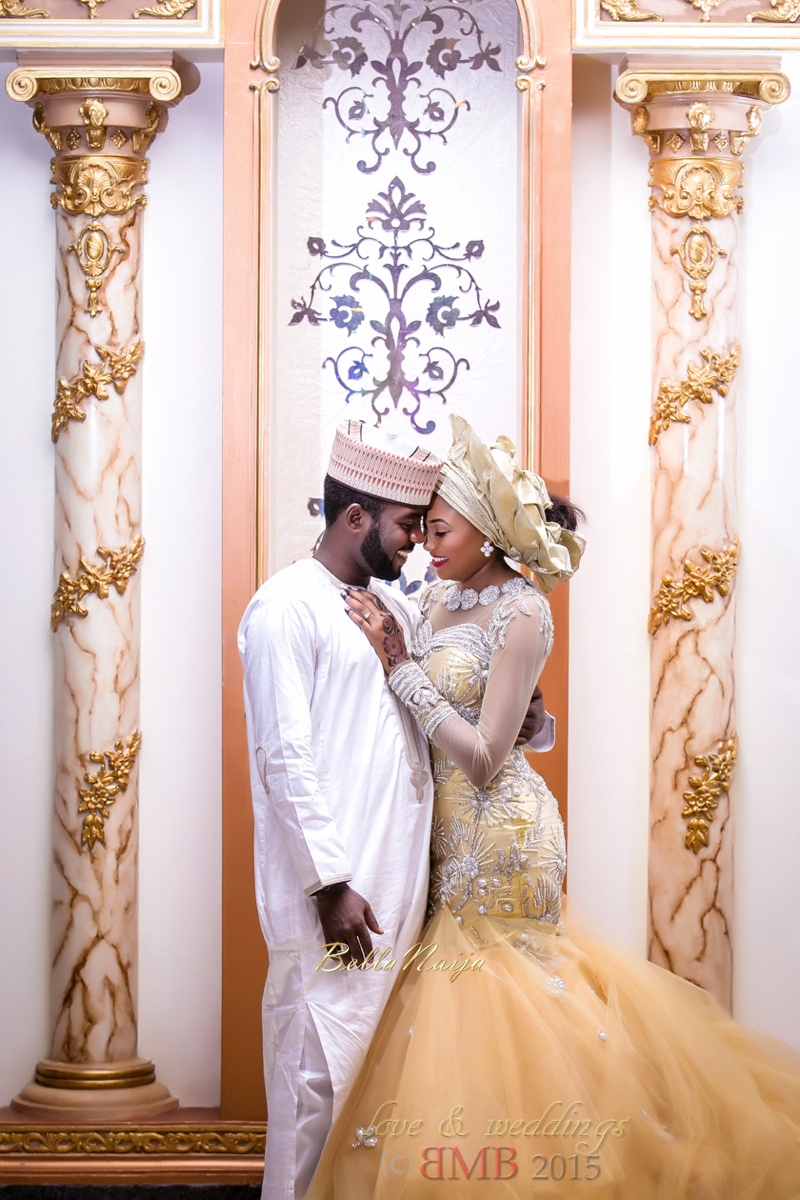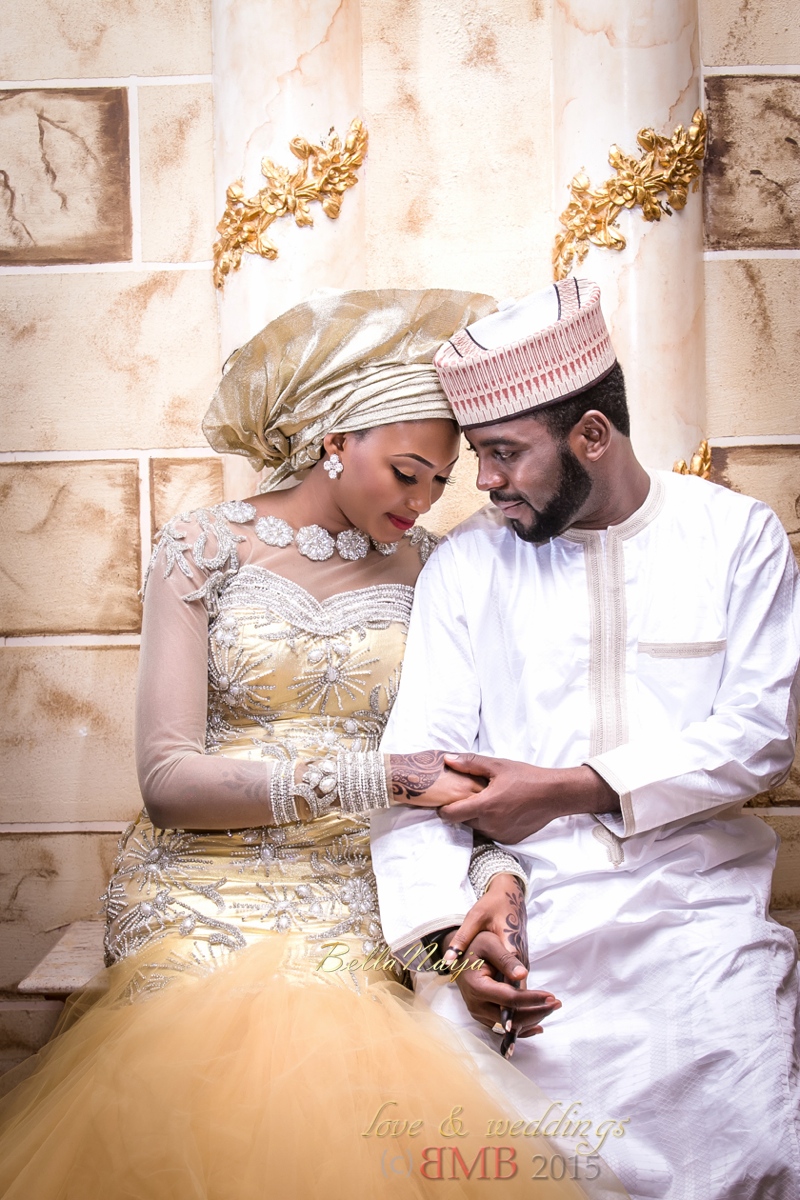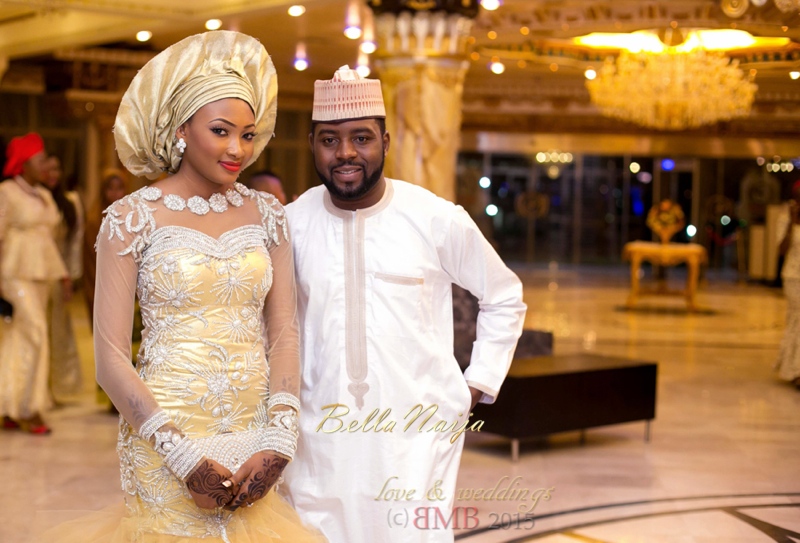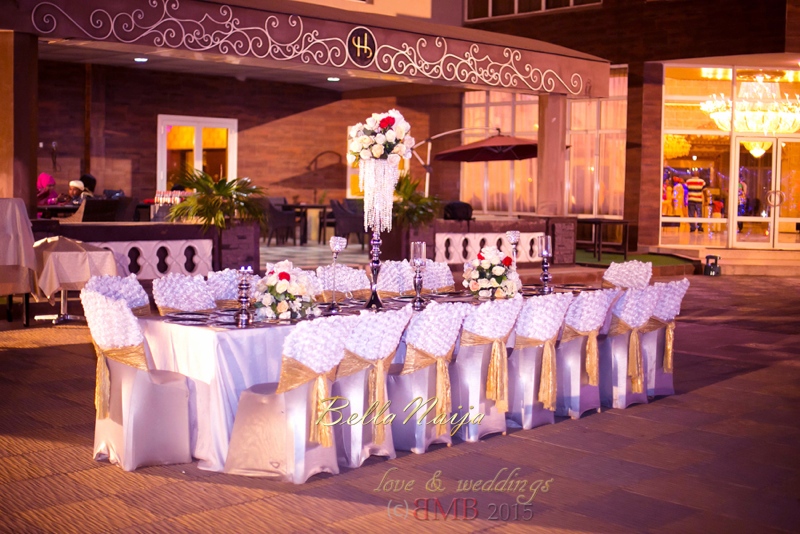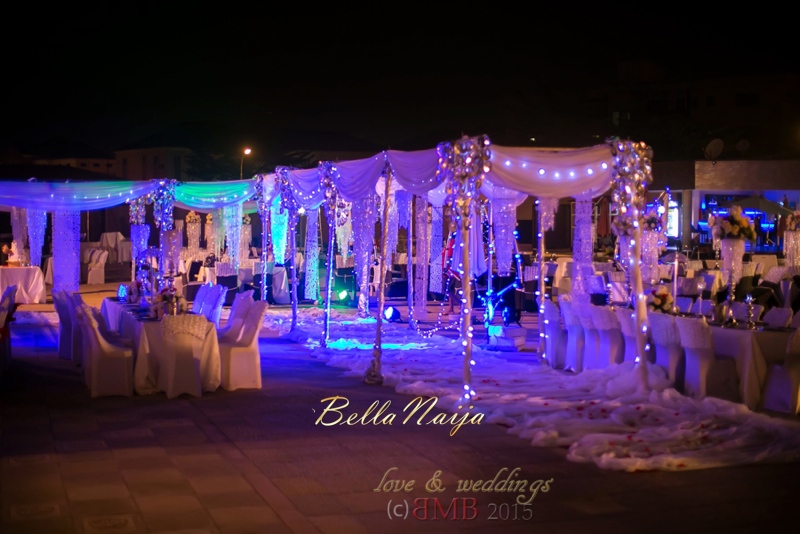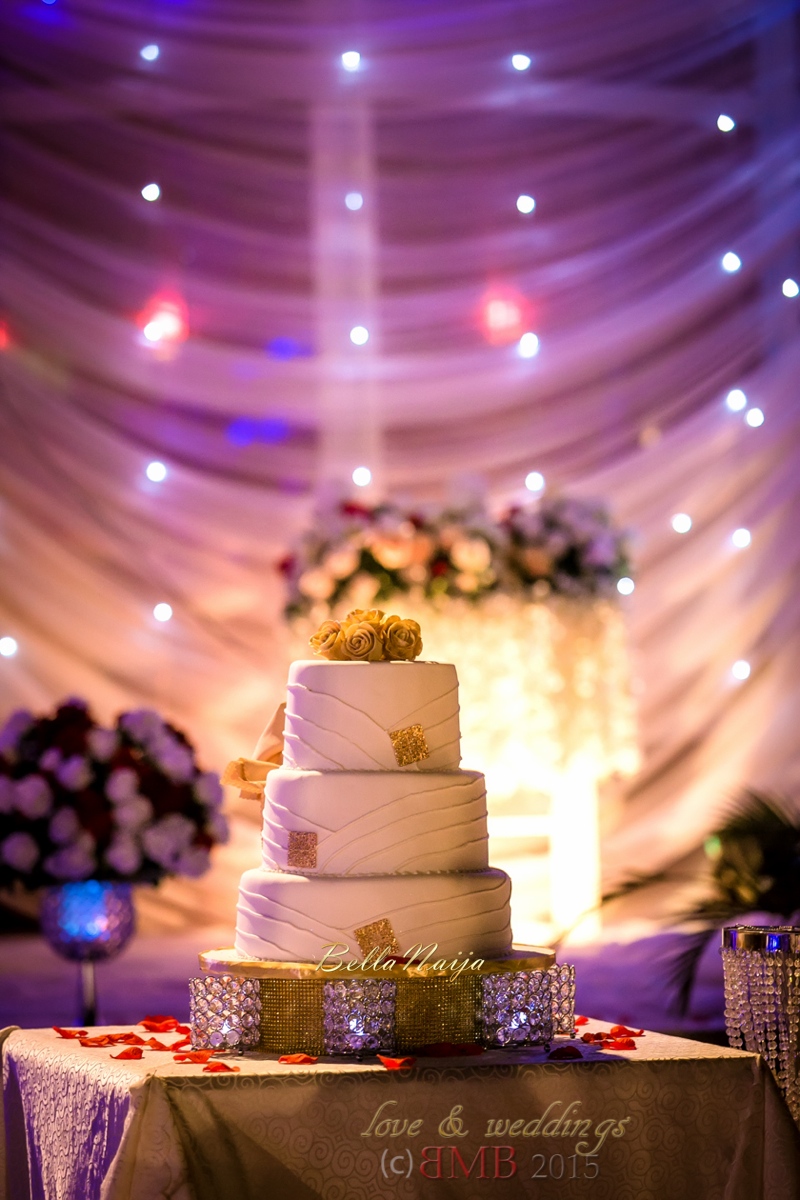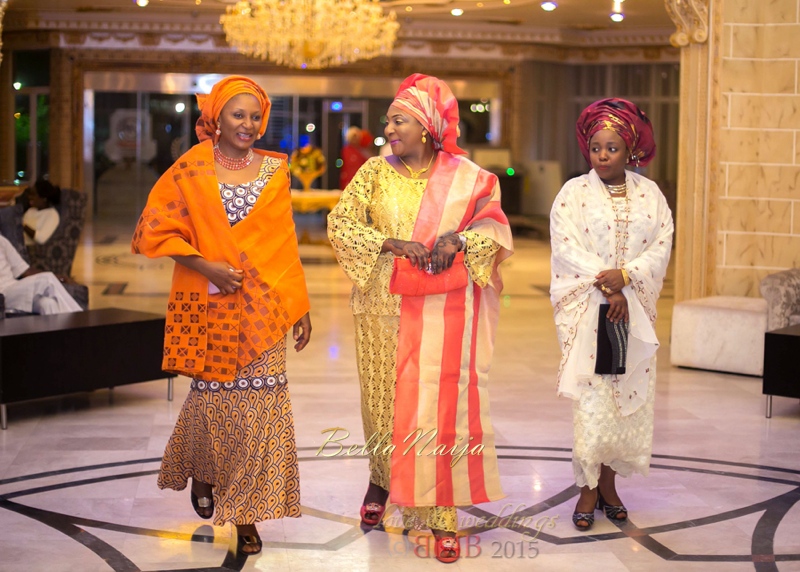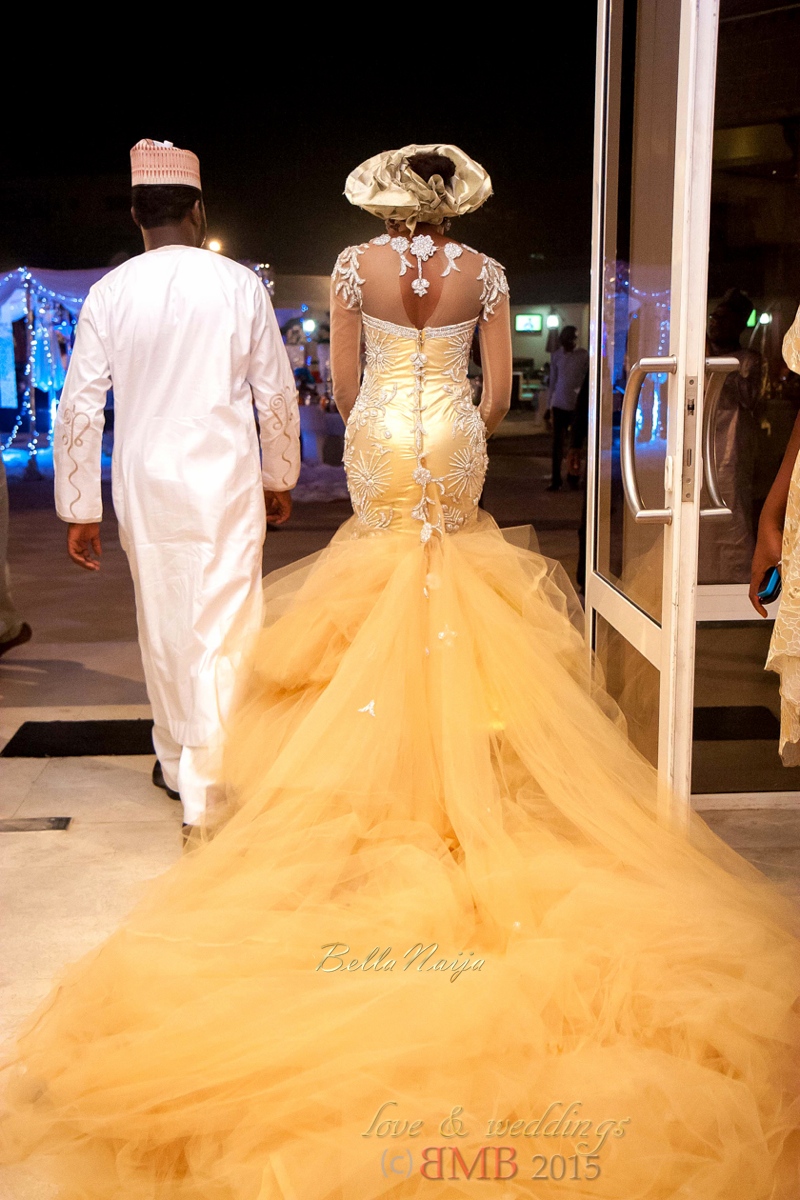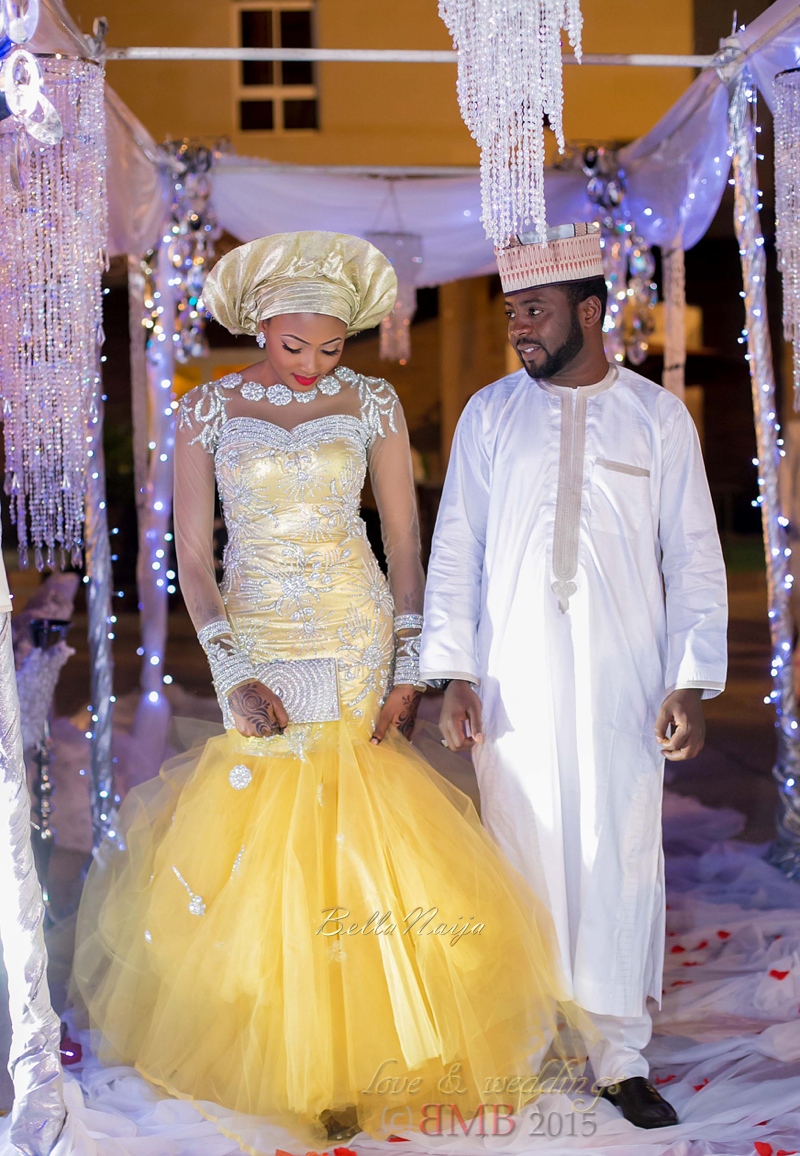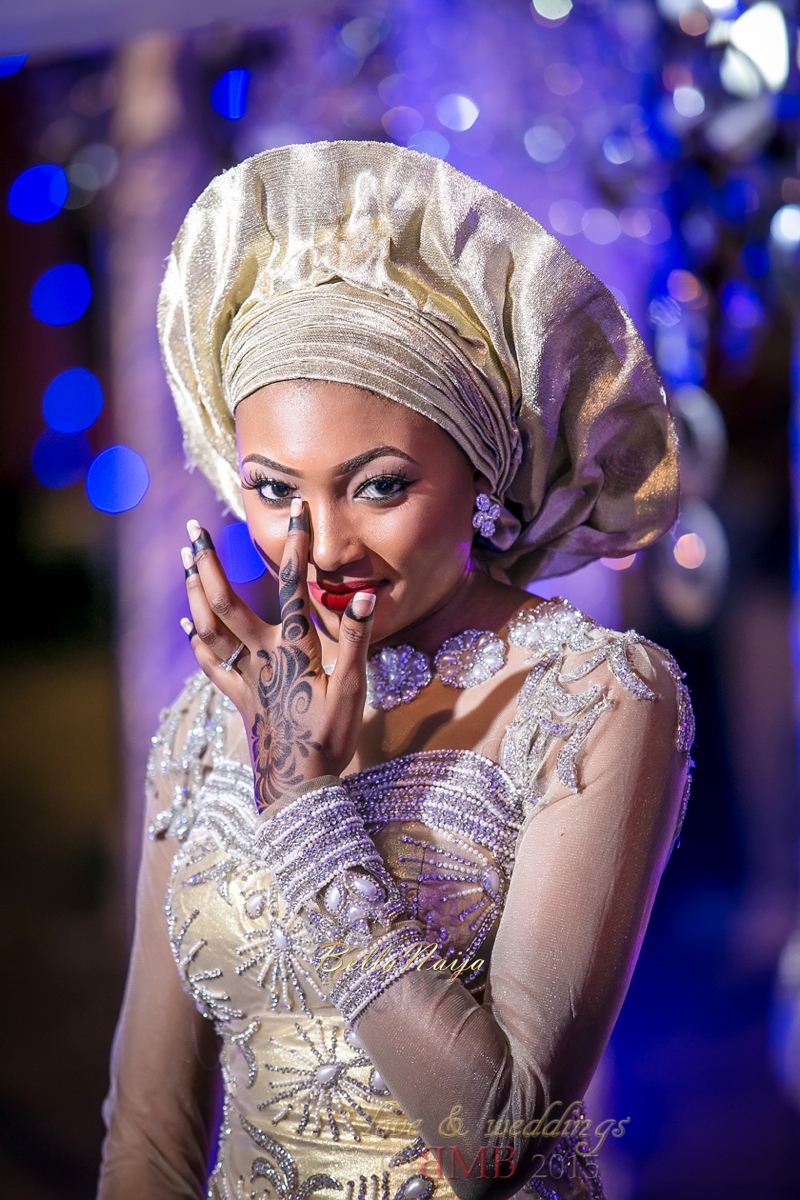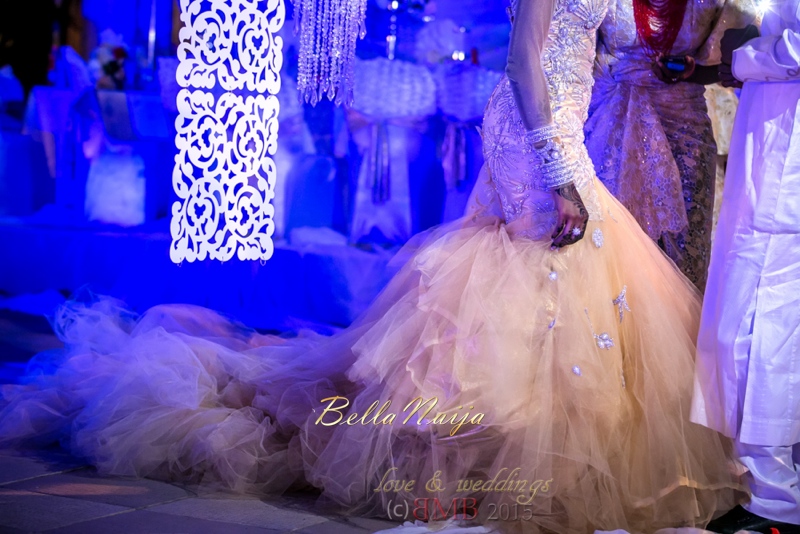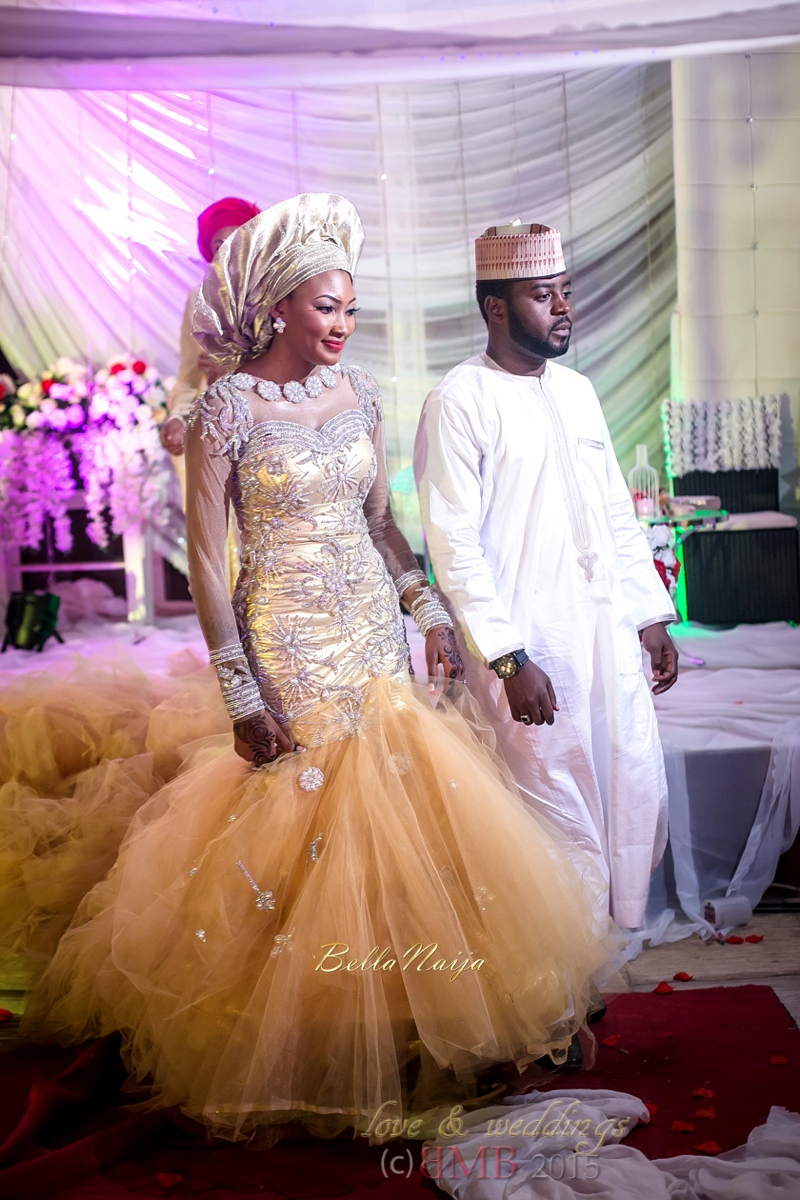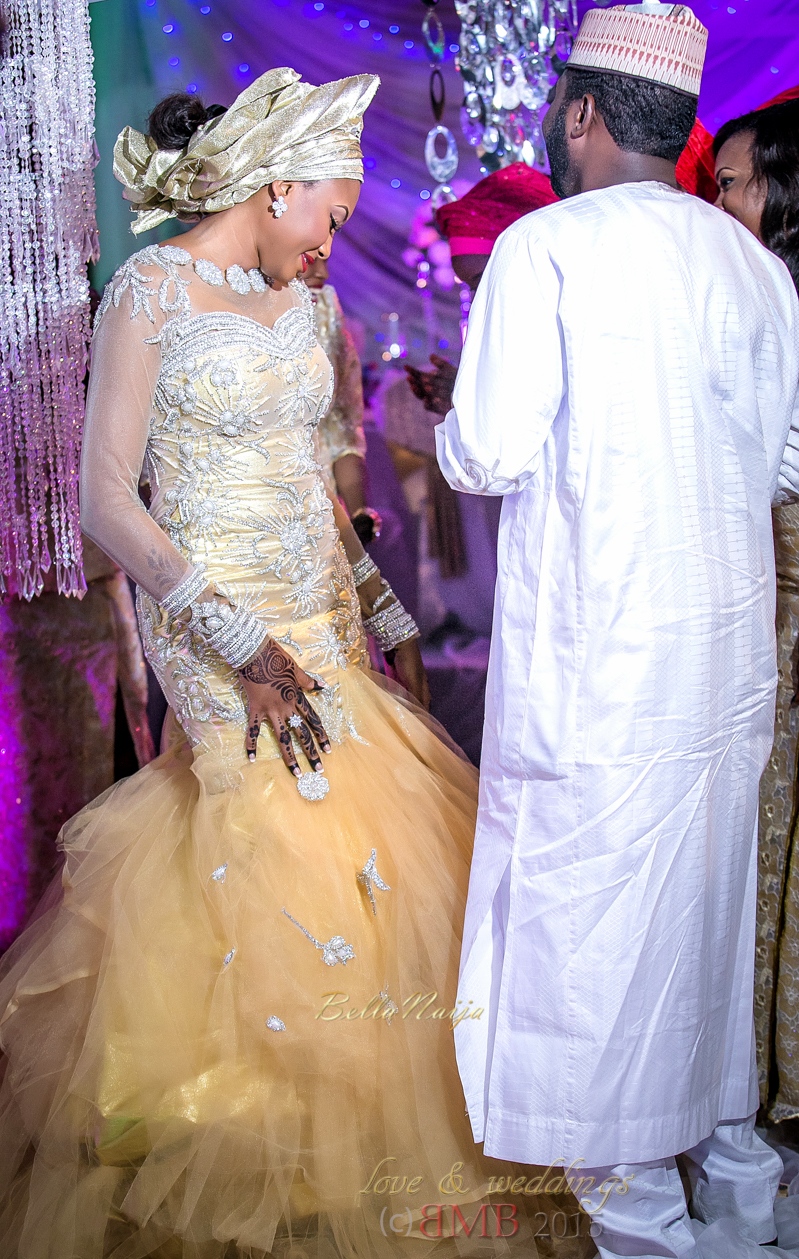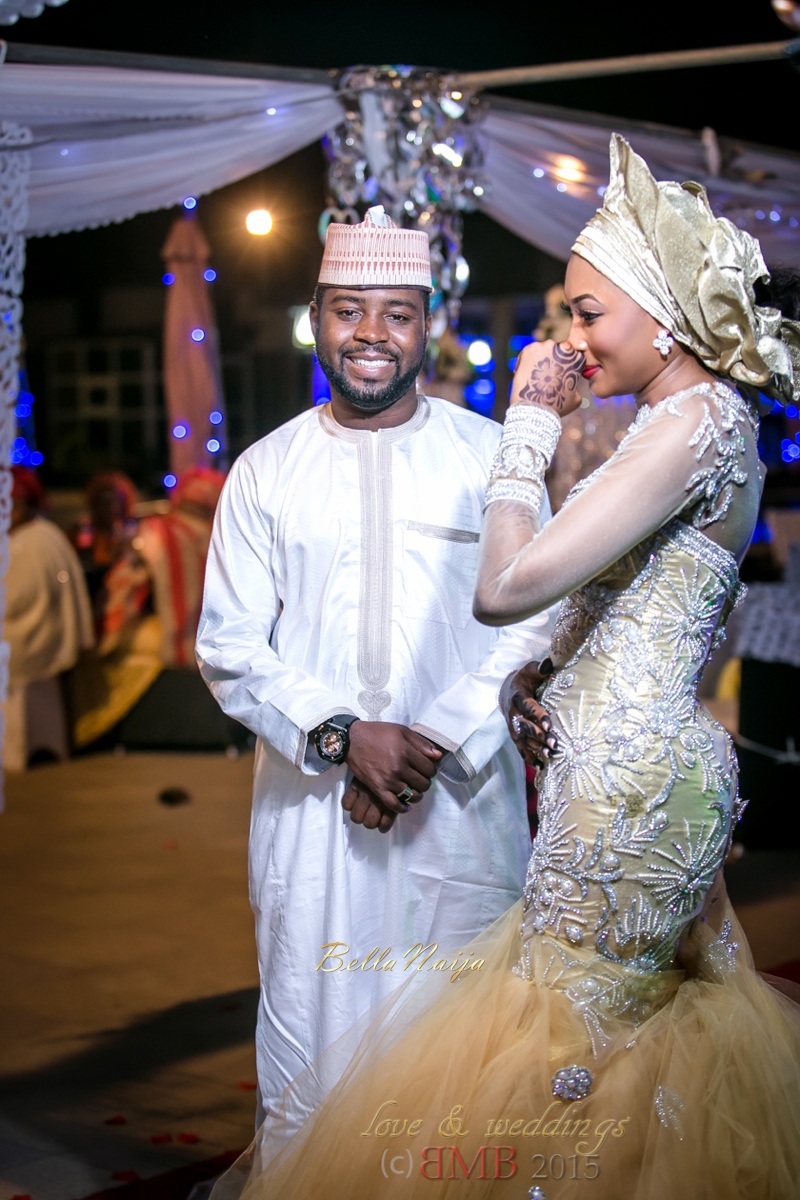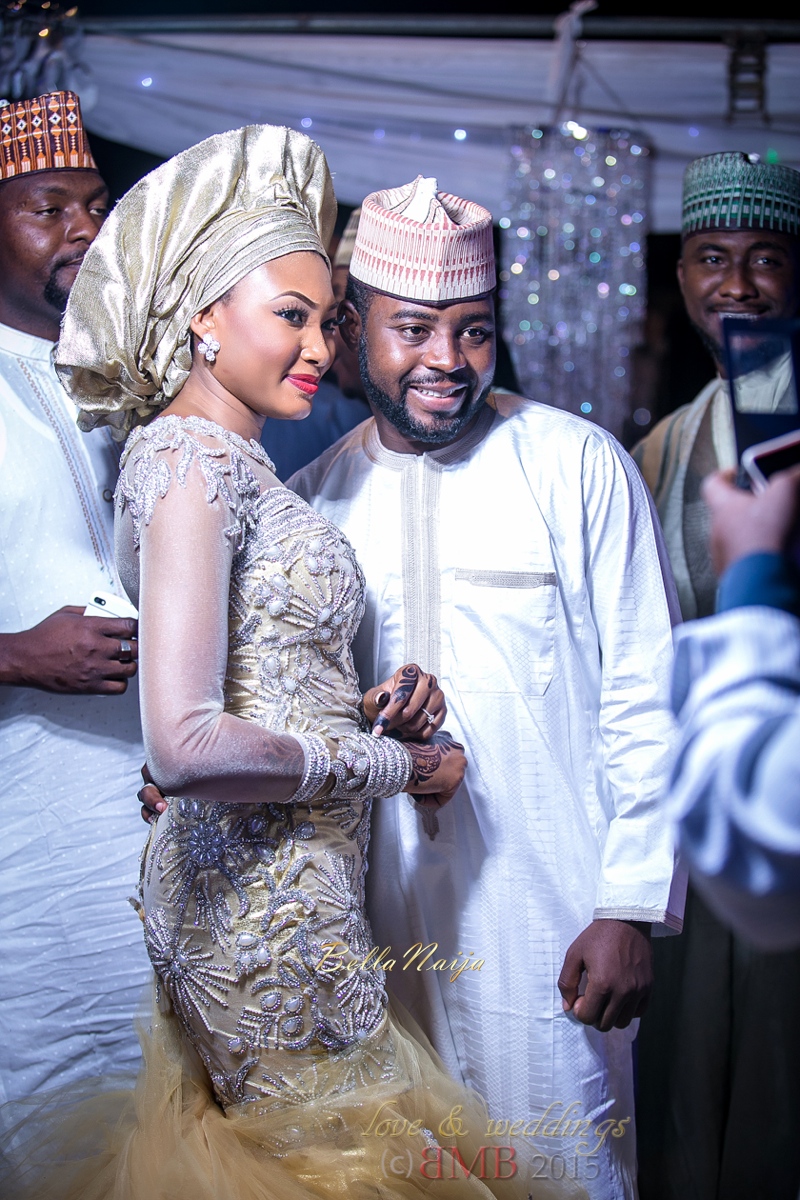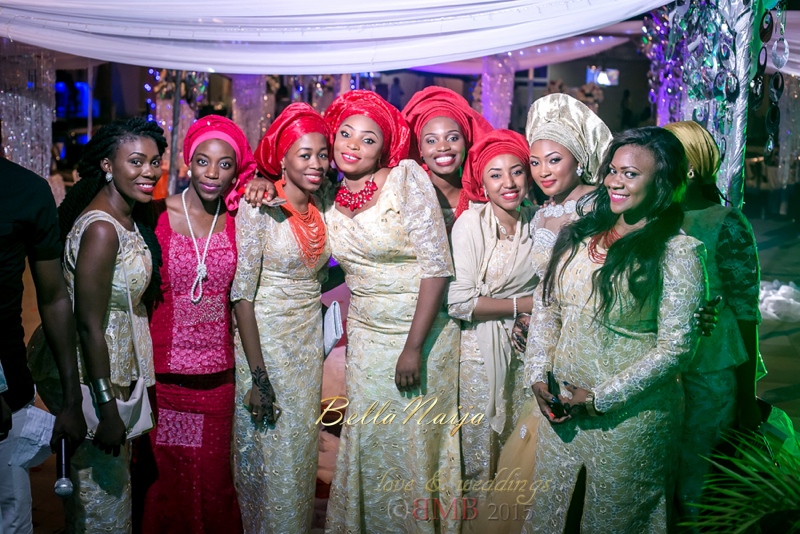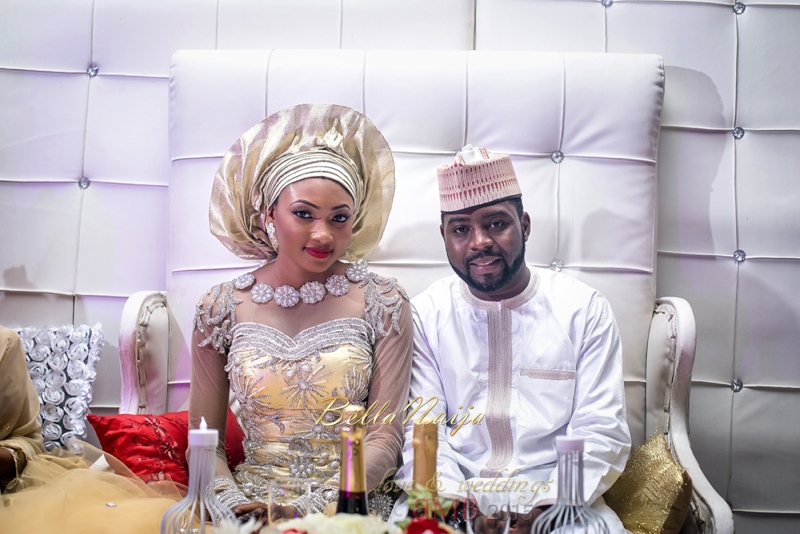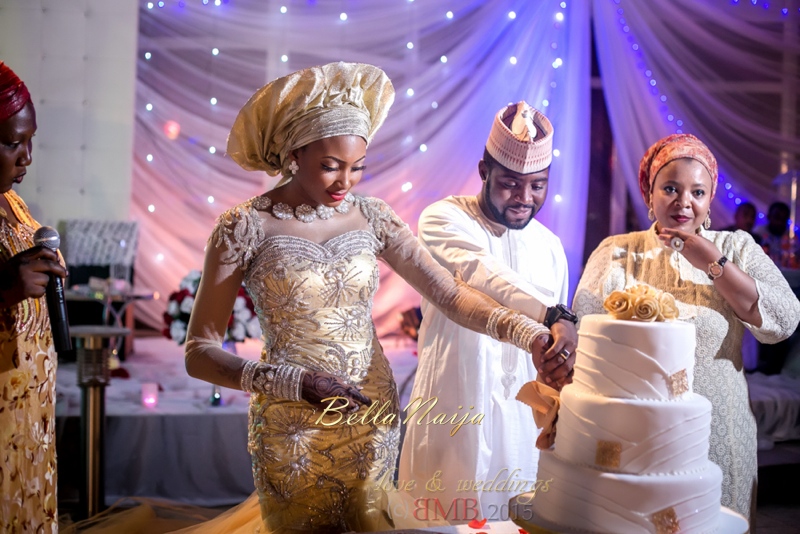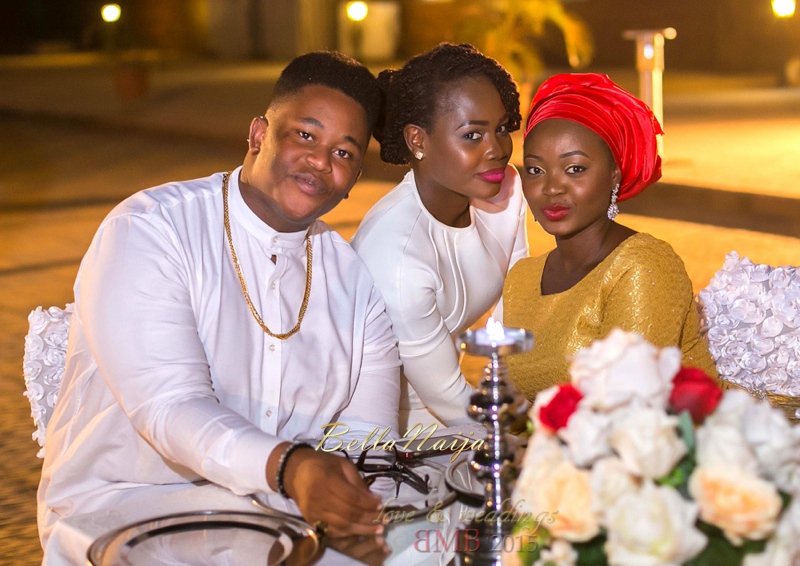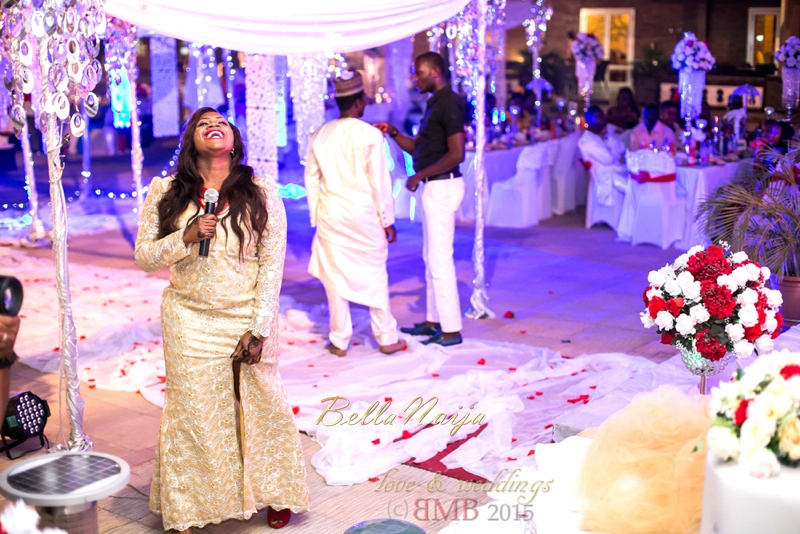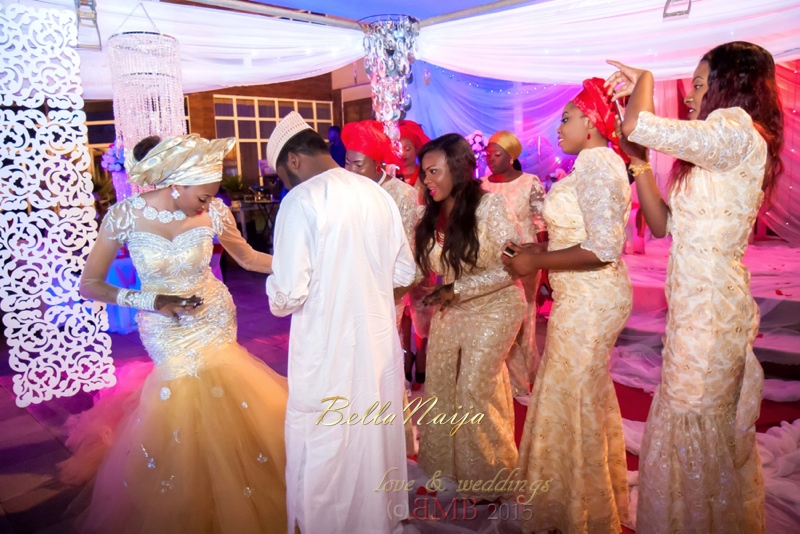 Fatiha
At the Fatiha ceremony, the groom formally asked for the bride's hand in marriage and her bride price was paid. After the bride's family accepted his proposal, they prayed for Allah's blessings on the marriage.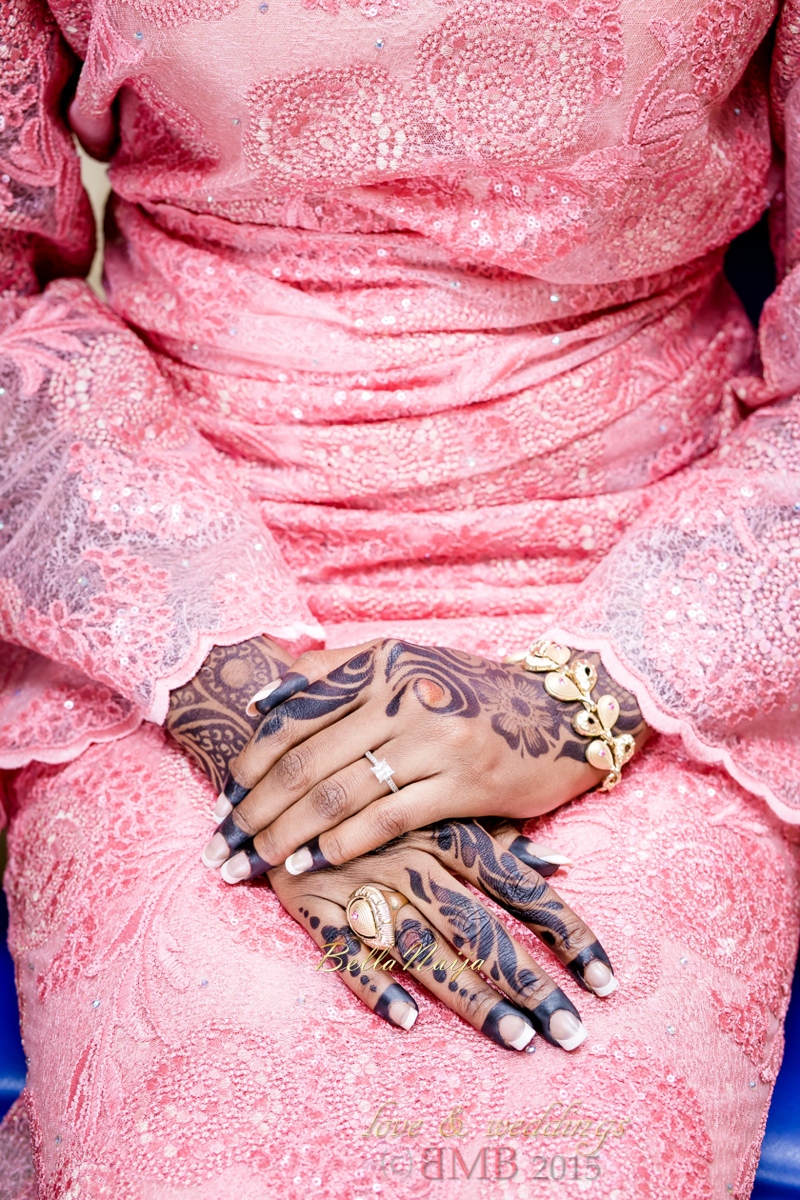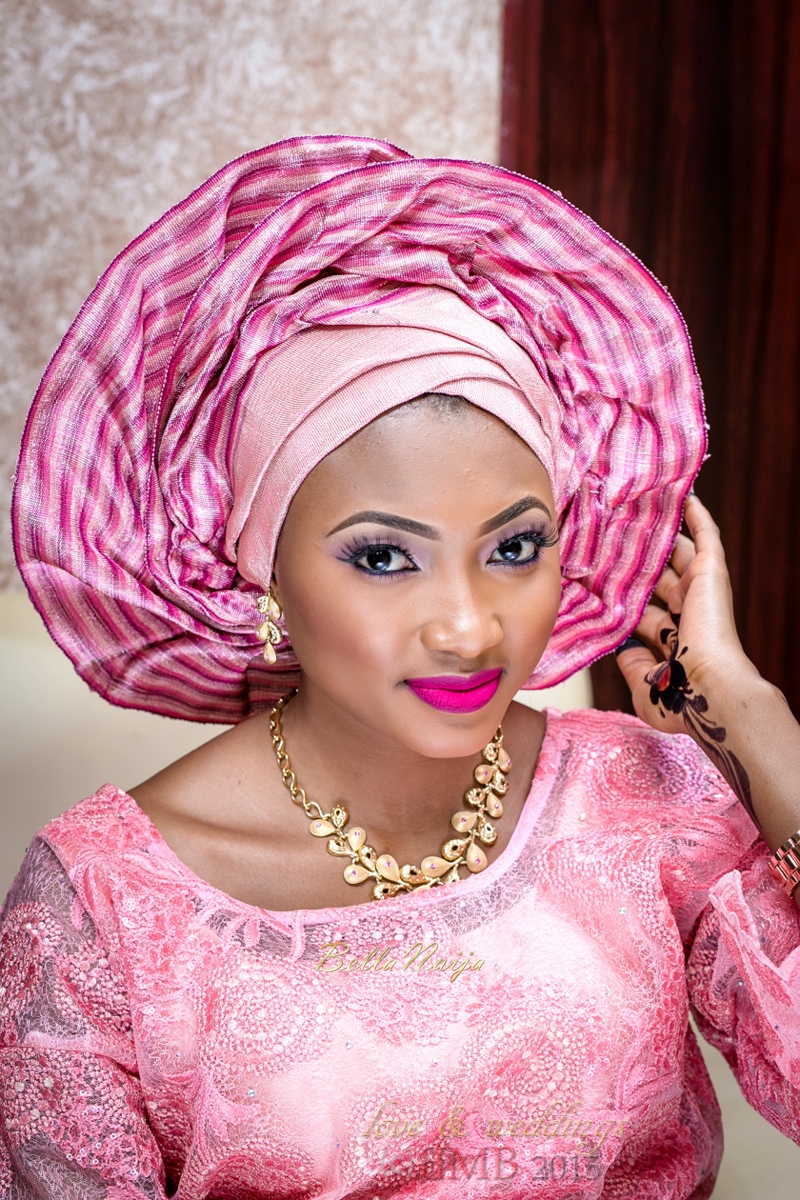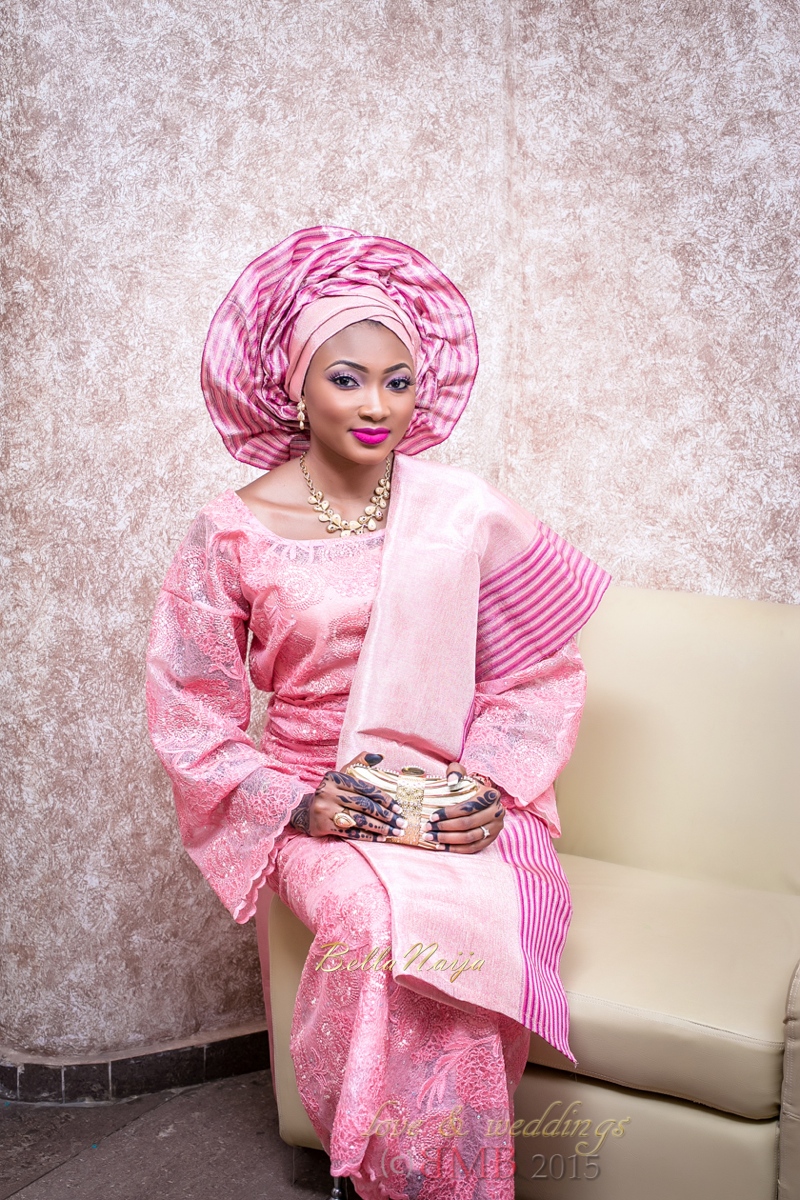 "I wore pink iro and buba for the wedding fatiha. Pink is a feminine yet elegant color and I couldn't think of a more befitting colour to wear as a transcended from a young lady to a woman."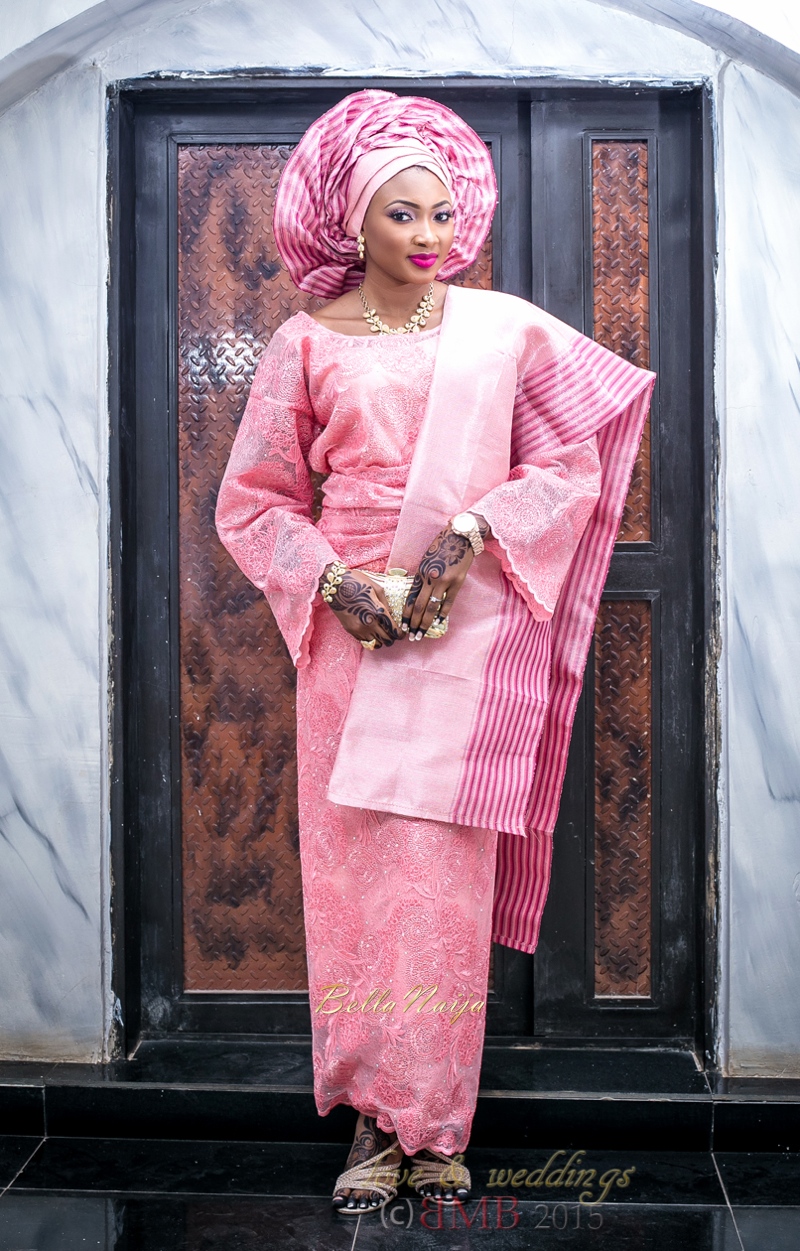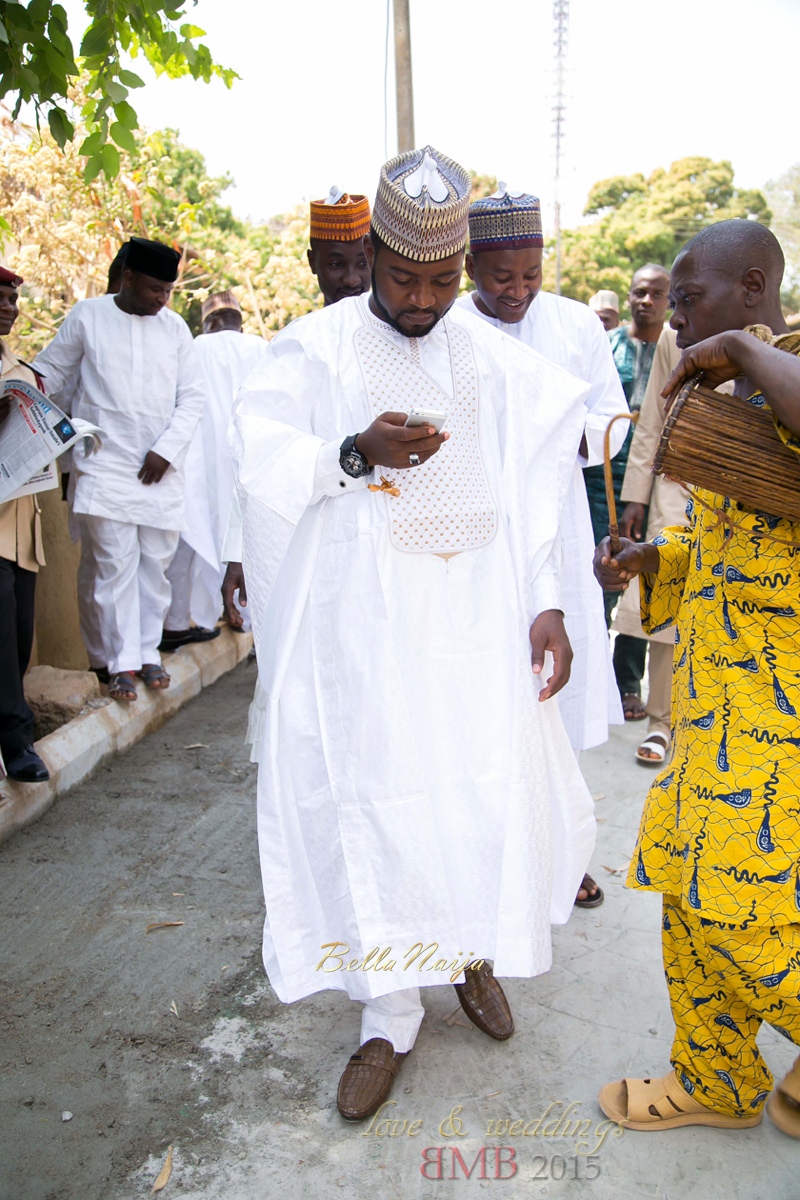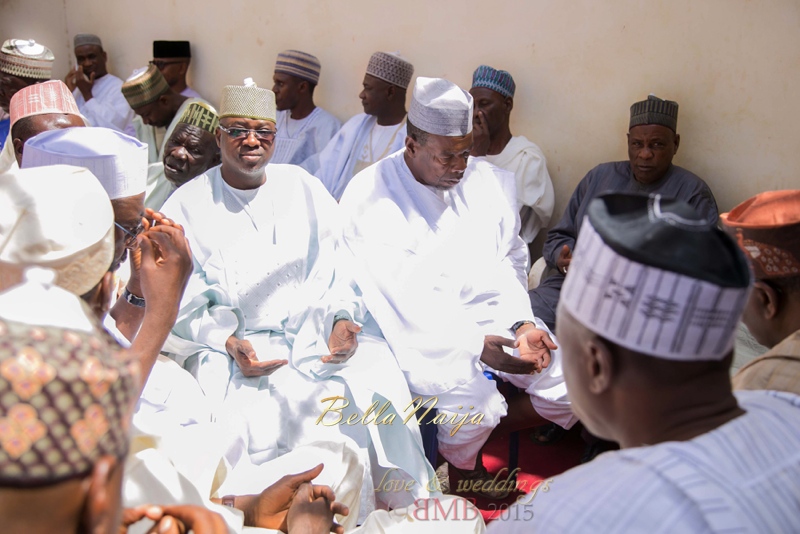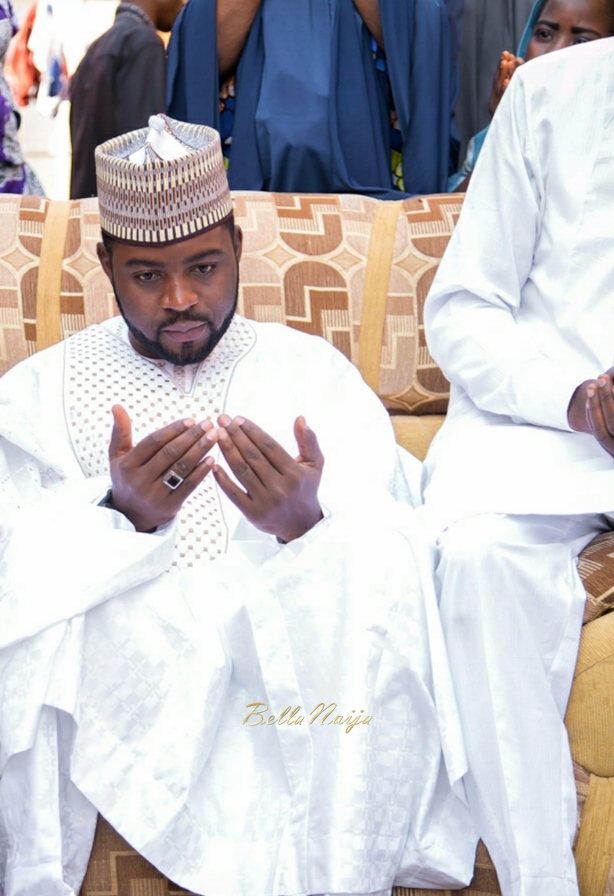 Kamu/Cultural Night
The Kamu is "the catching of the bride". After an amount was agreed and exchanged, perfume was sprayed on the bride.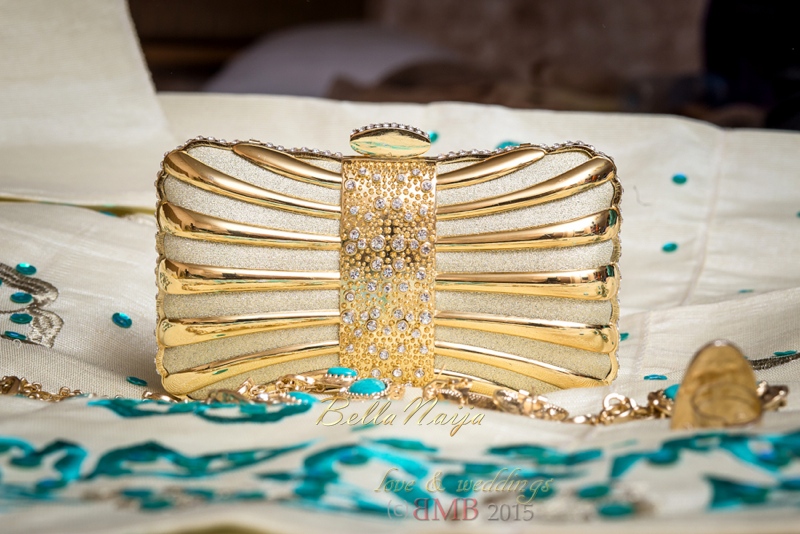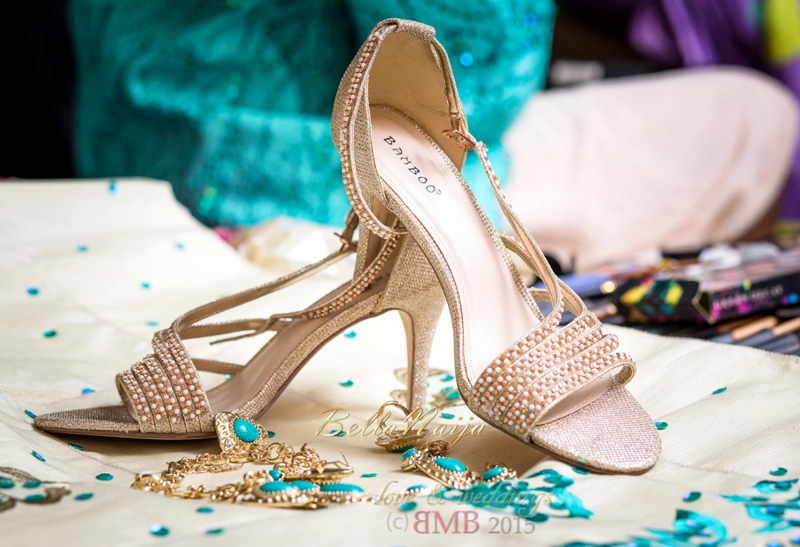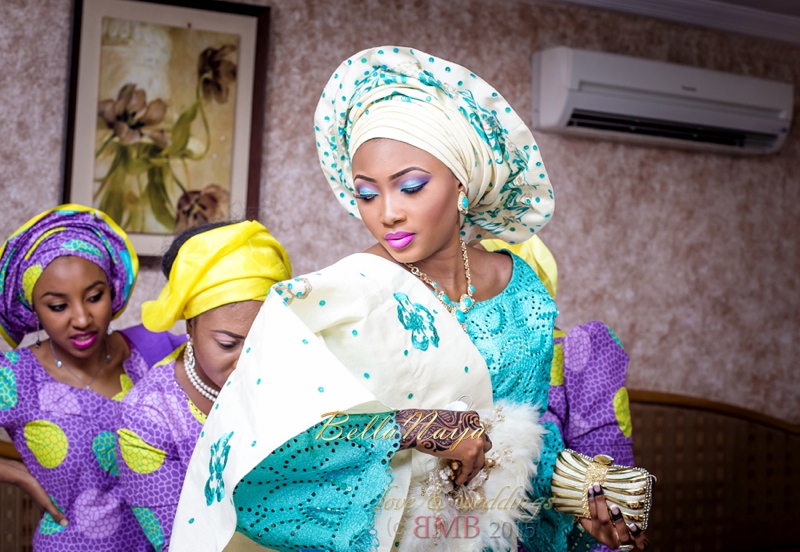 "I wore aqua and beige aso oke for my Kamu/Cultural Night. This was the first part of the ceremony and I wanted to look very cultural. Although this is a look typical to the Yoruba brides I chose it anyway because I've always loved how rich the fabrics looked."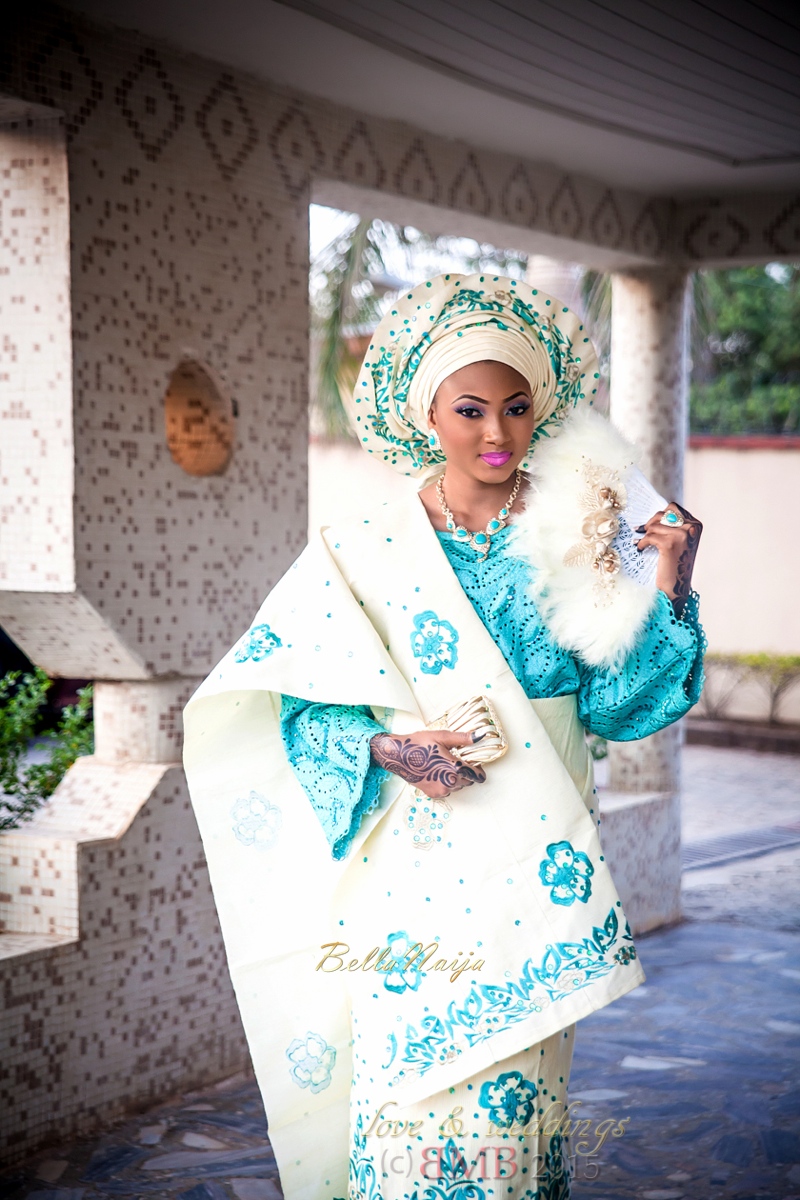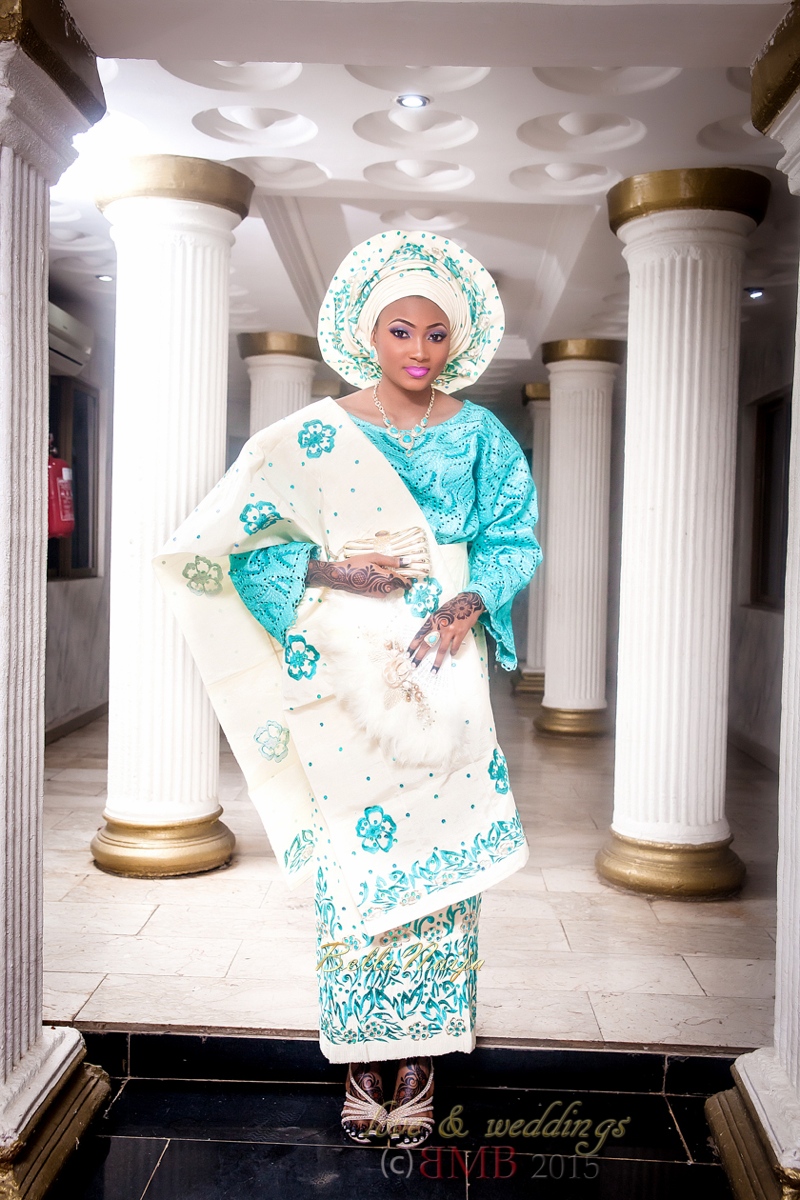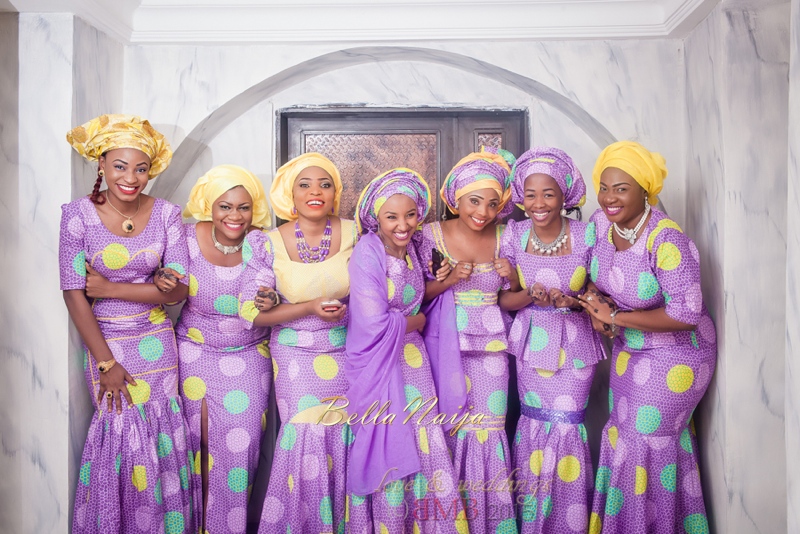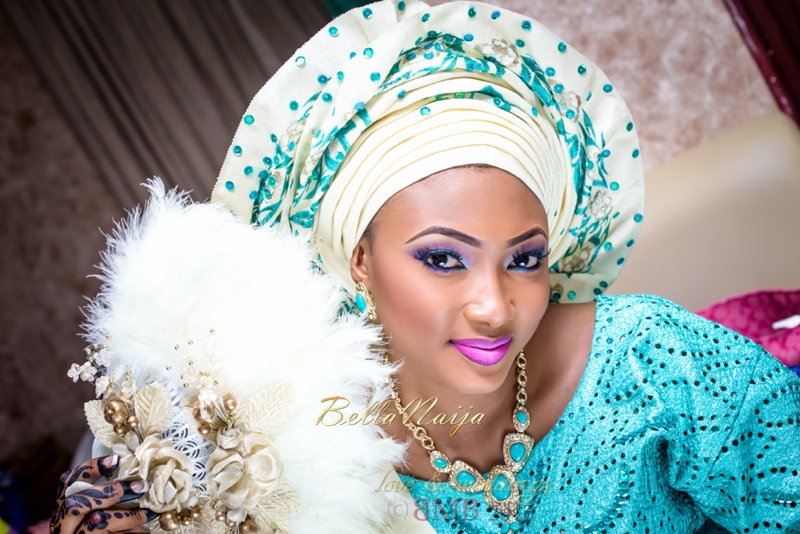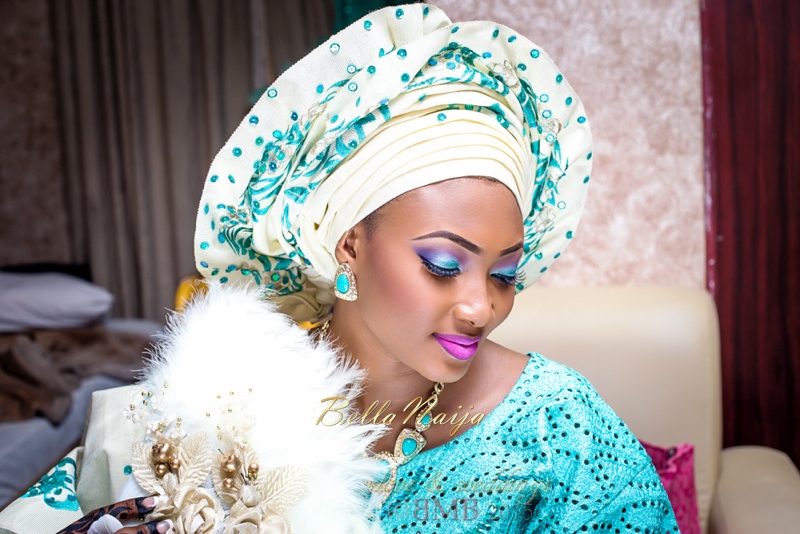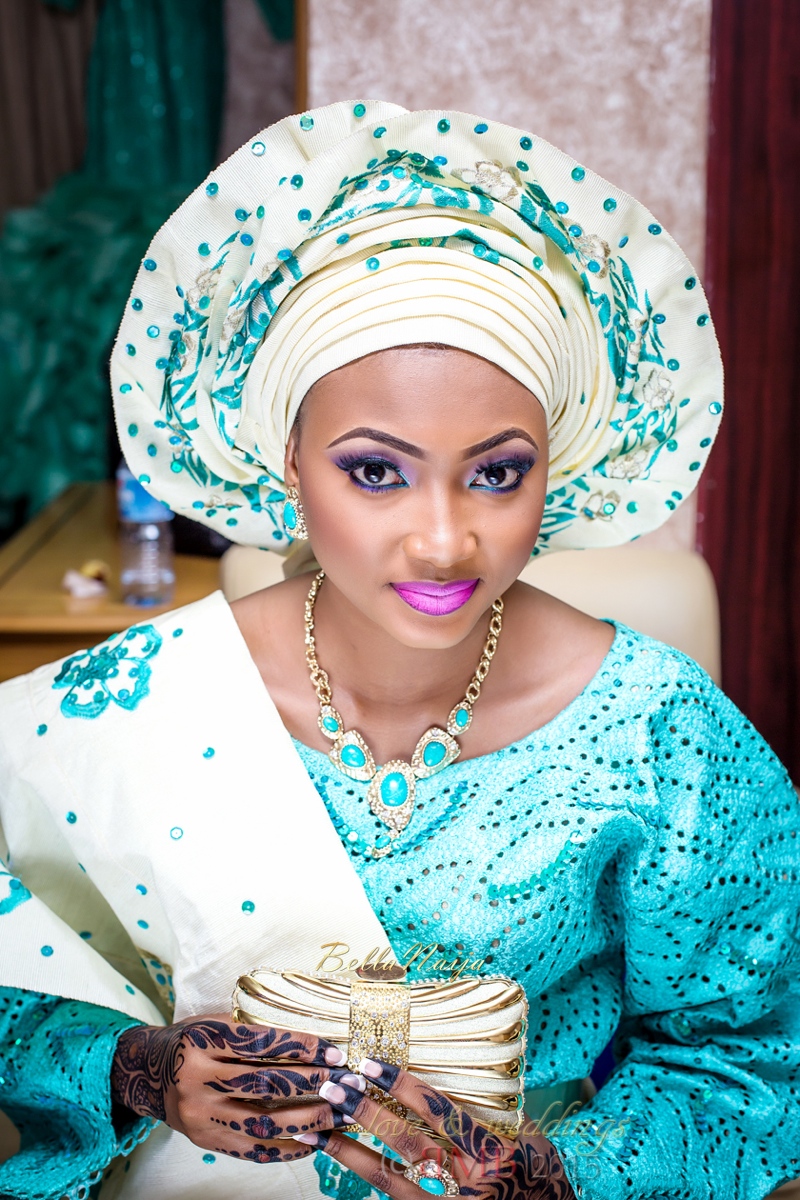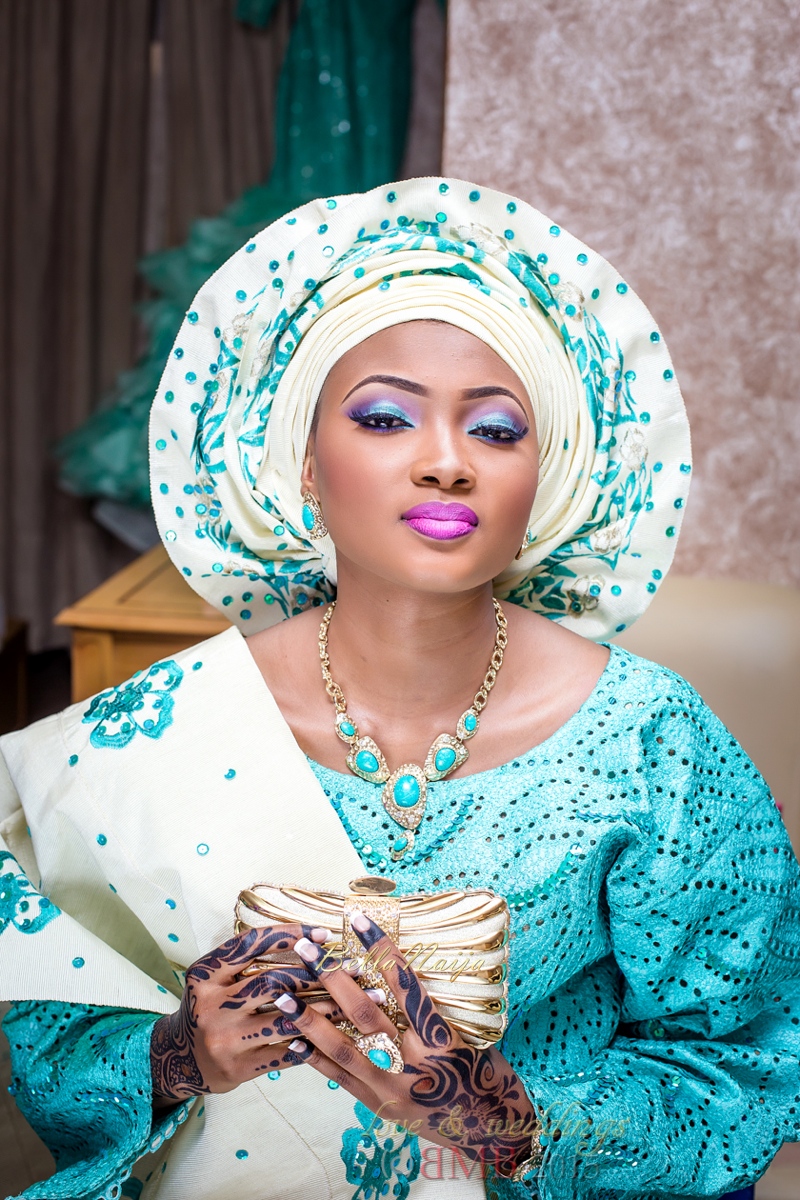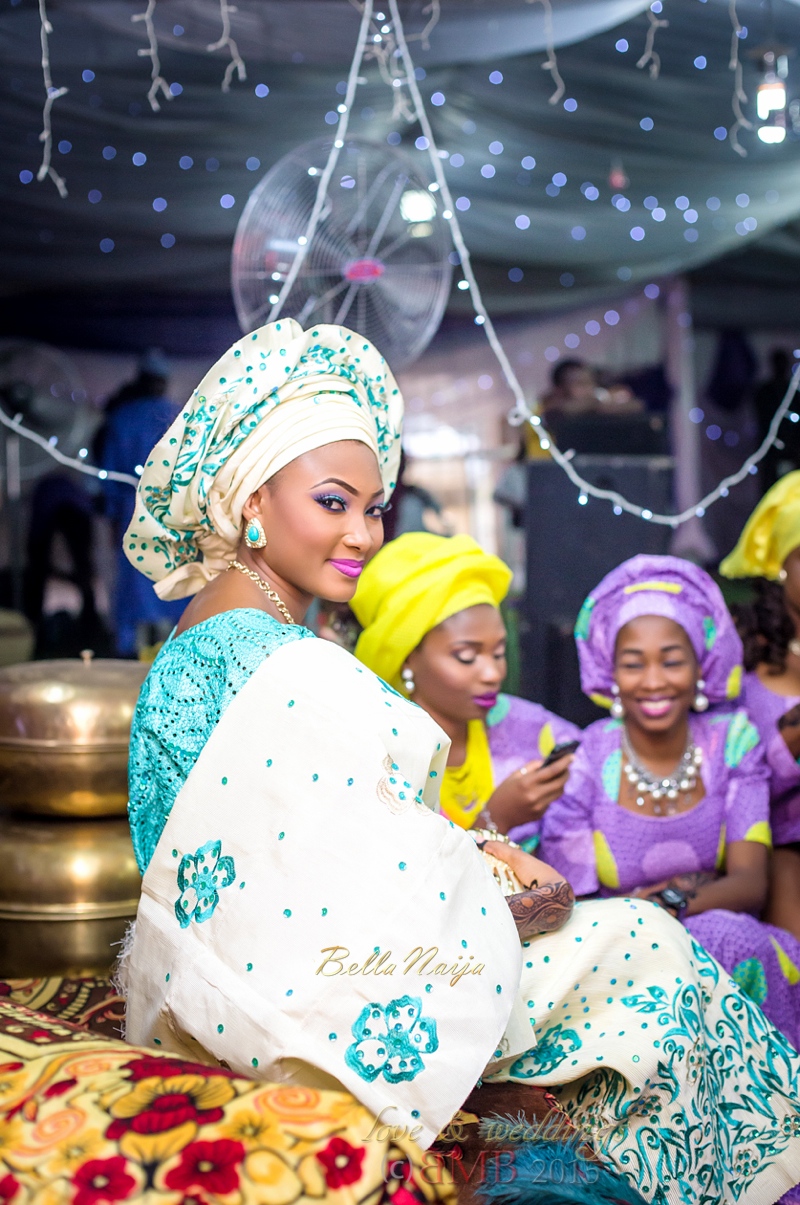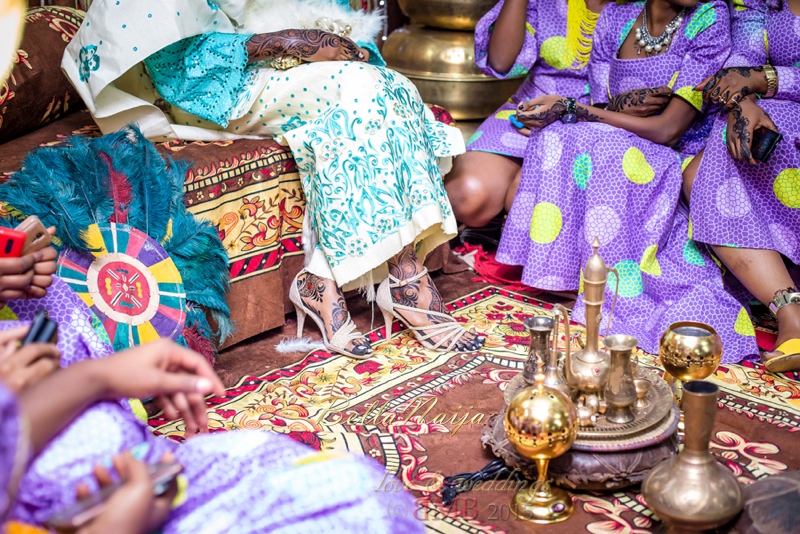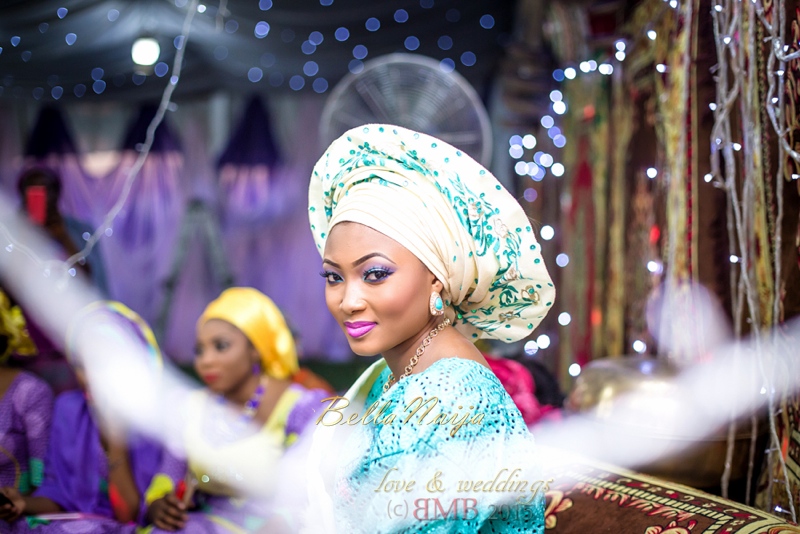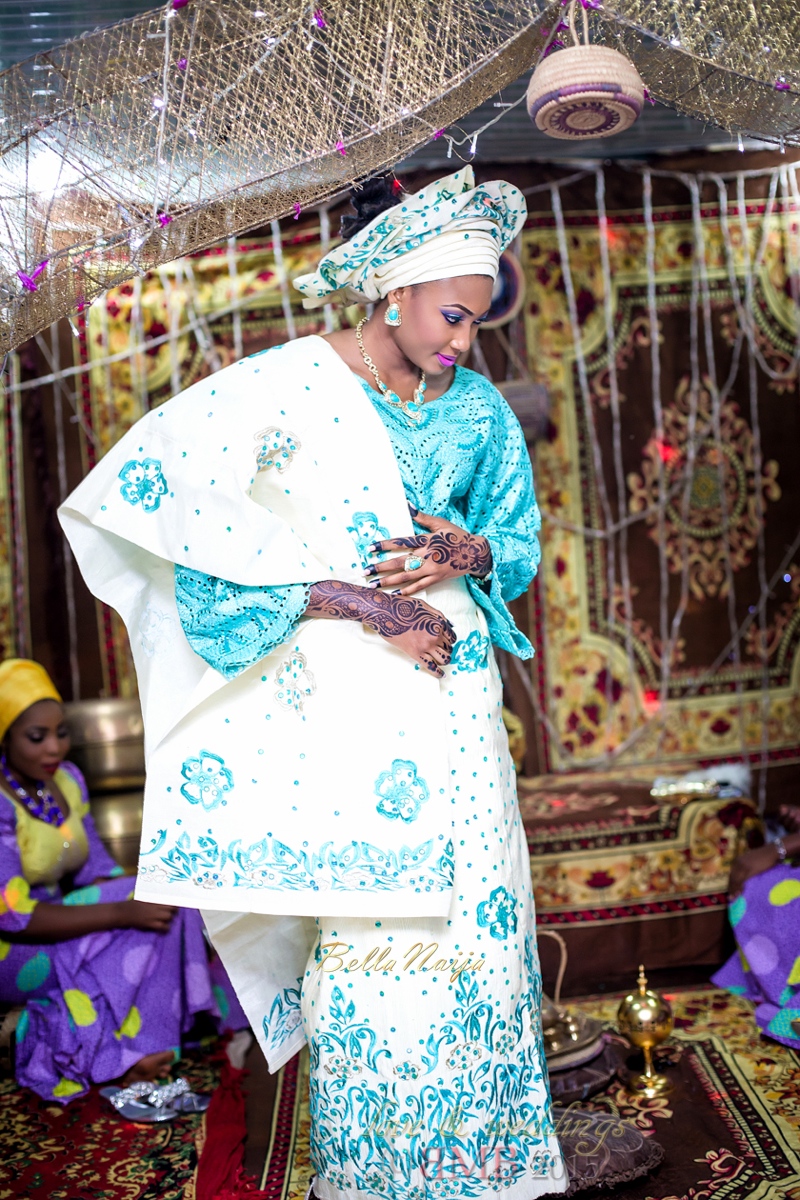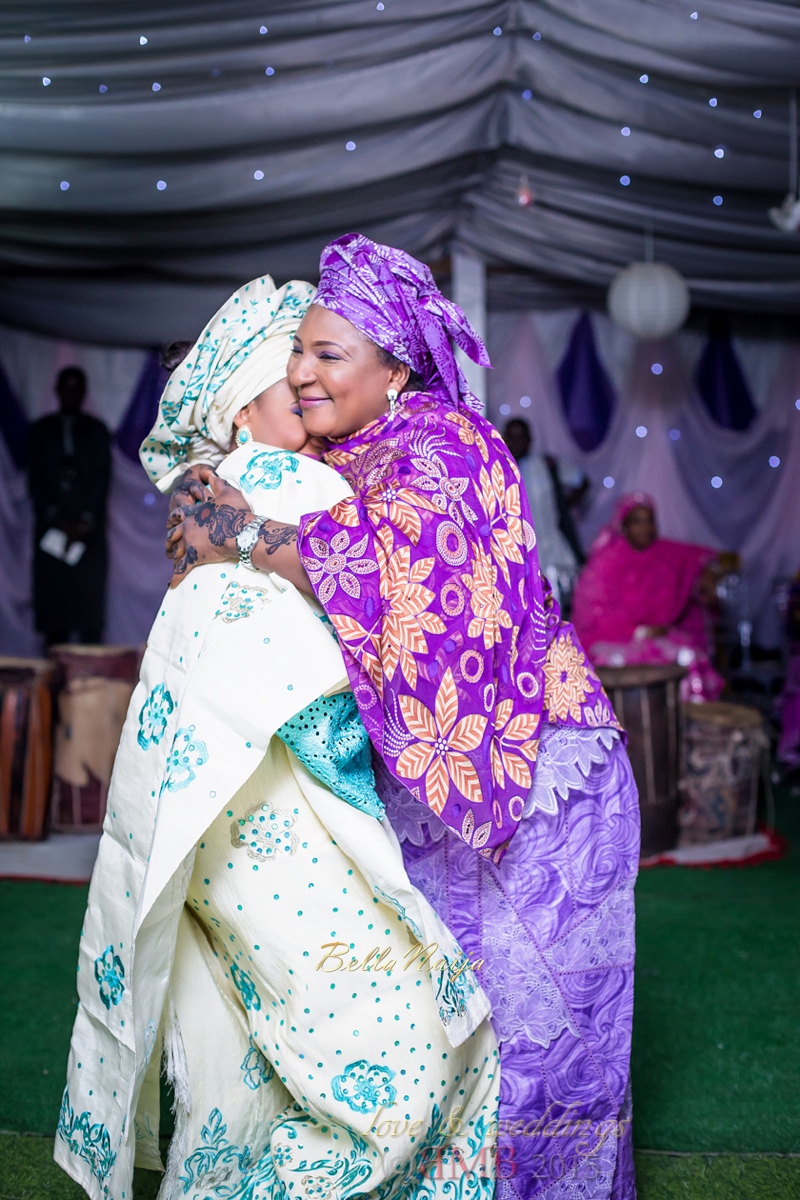 "I wore the aqua dress for the second part of my kamu. This was when the culturally entertaining part of the event began. I stuck to the colour because I wanted a monotone look for the whole event. And it's one of my favorite colours."
Conveyance of the Bride
"I chose to wear white as I was conveyed from my parents house to my husband's house because it's a colour that stands for purity. The colour represented how I felt."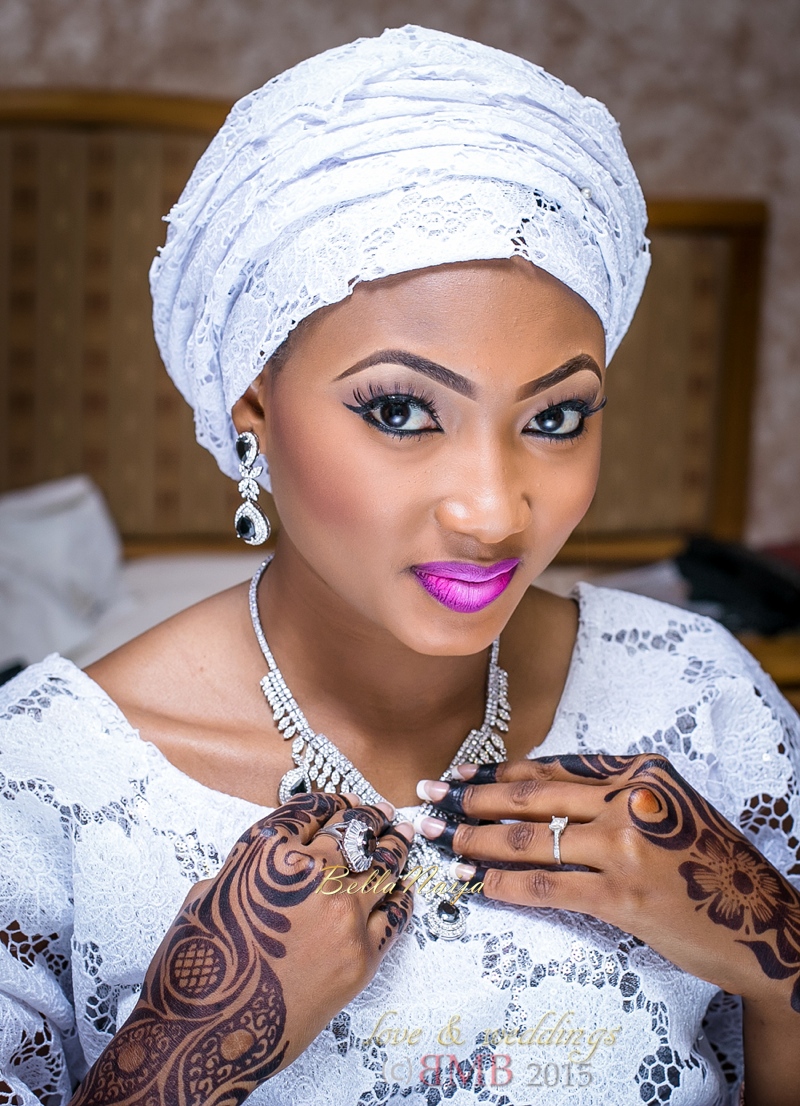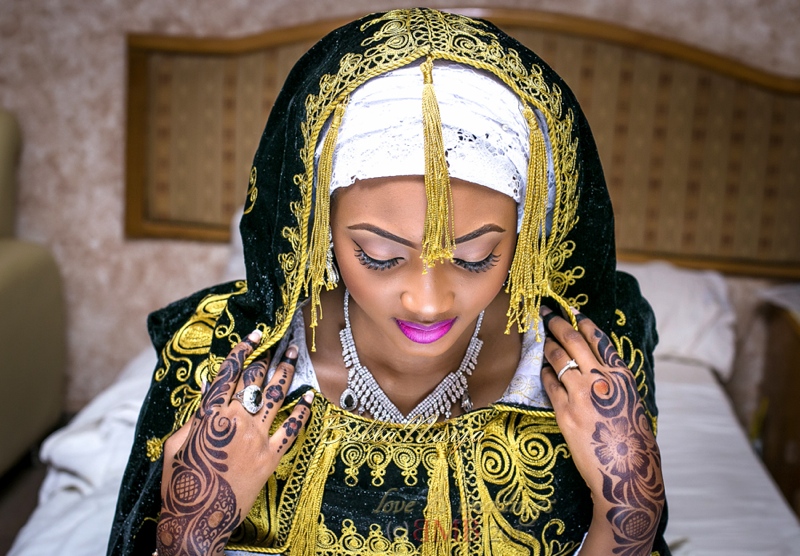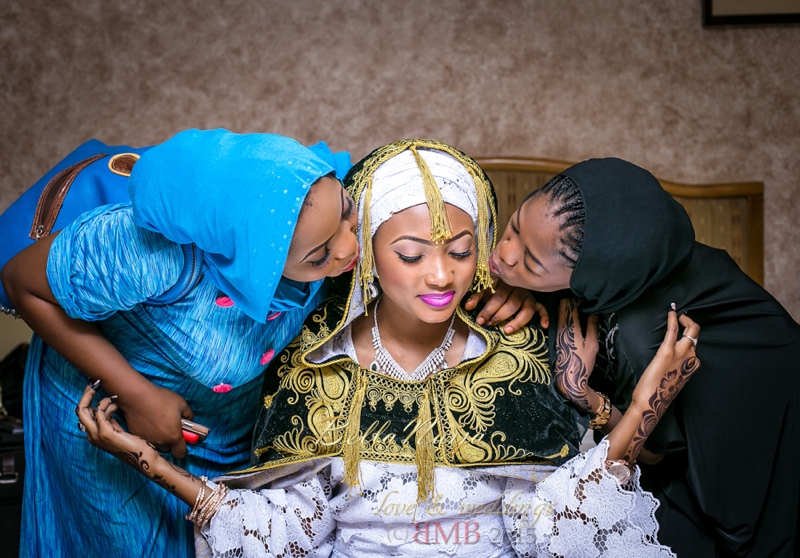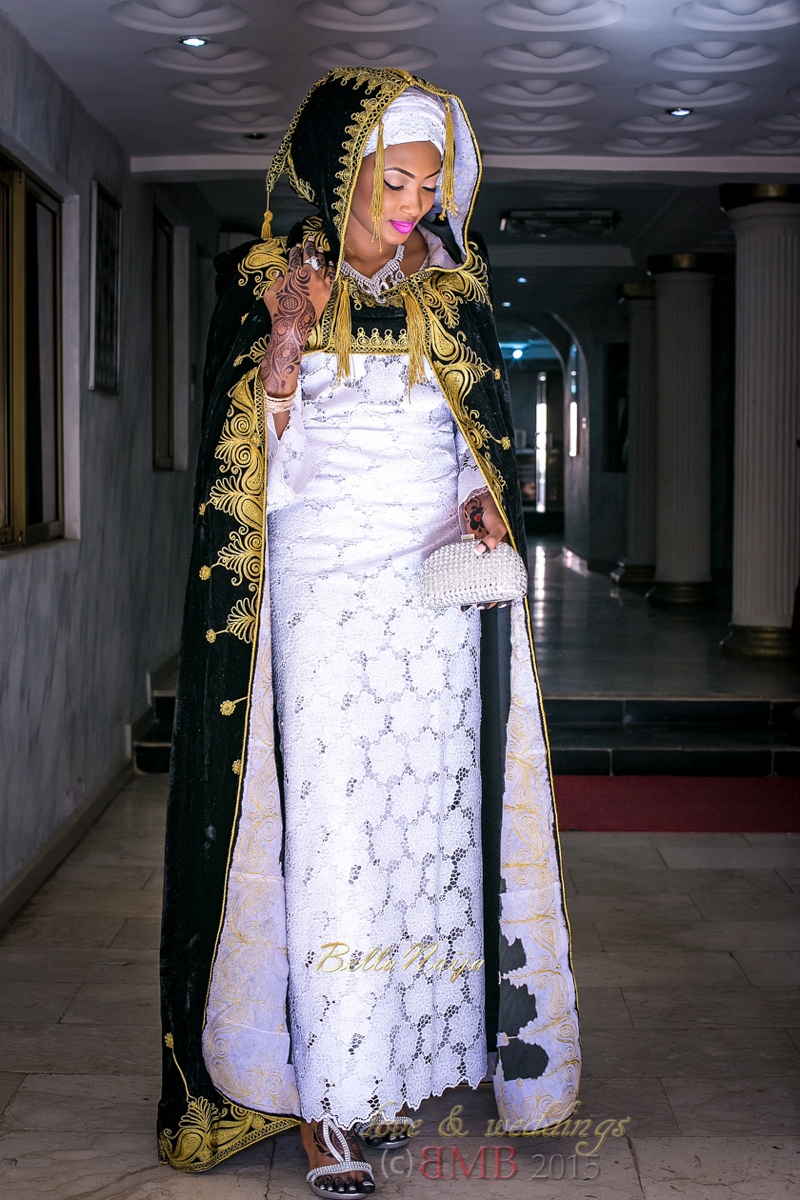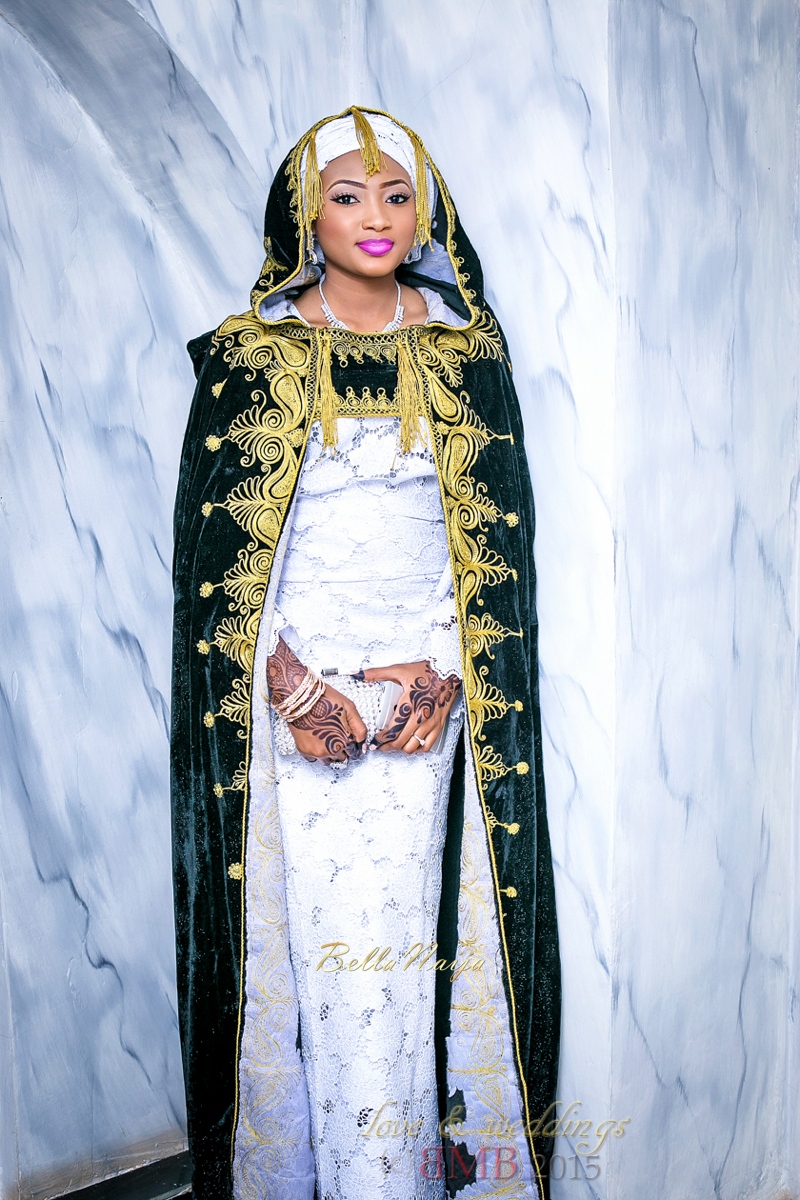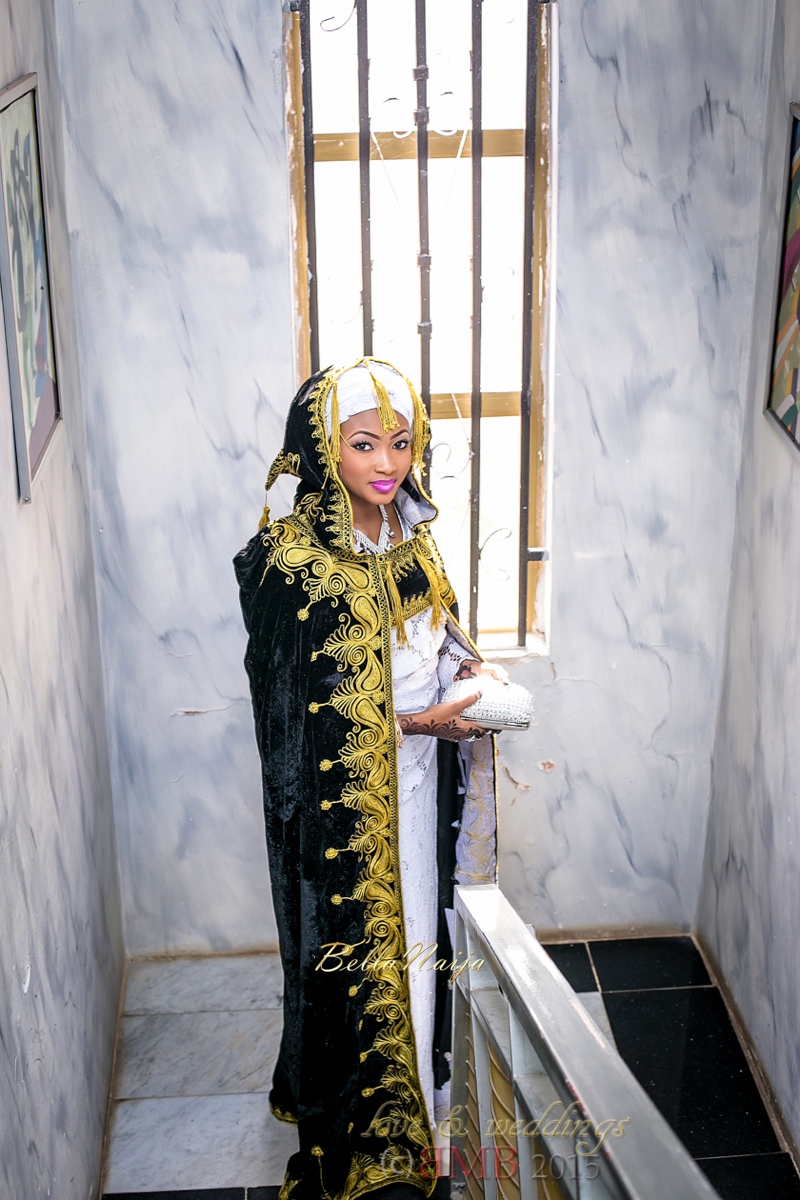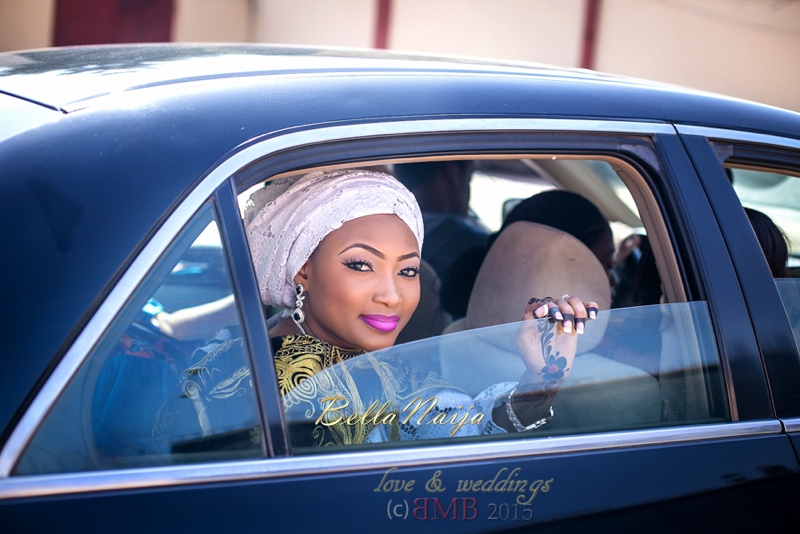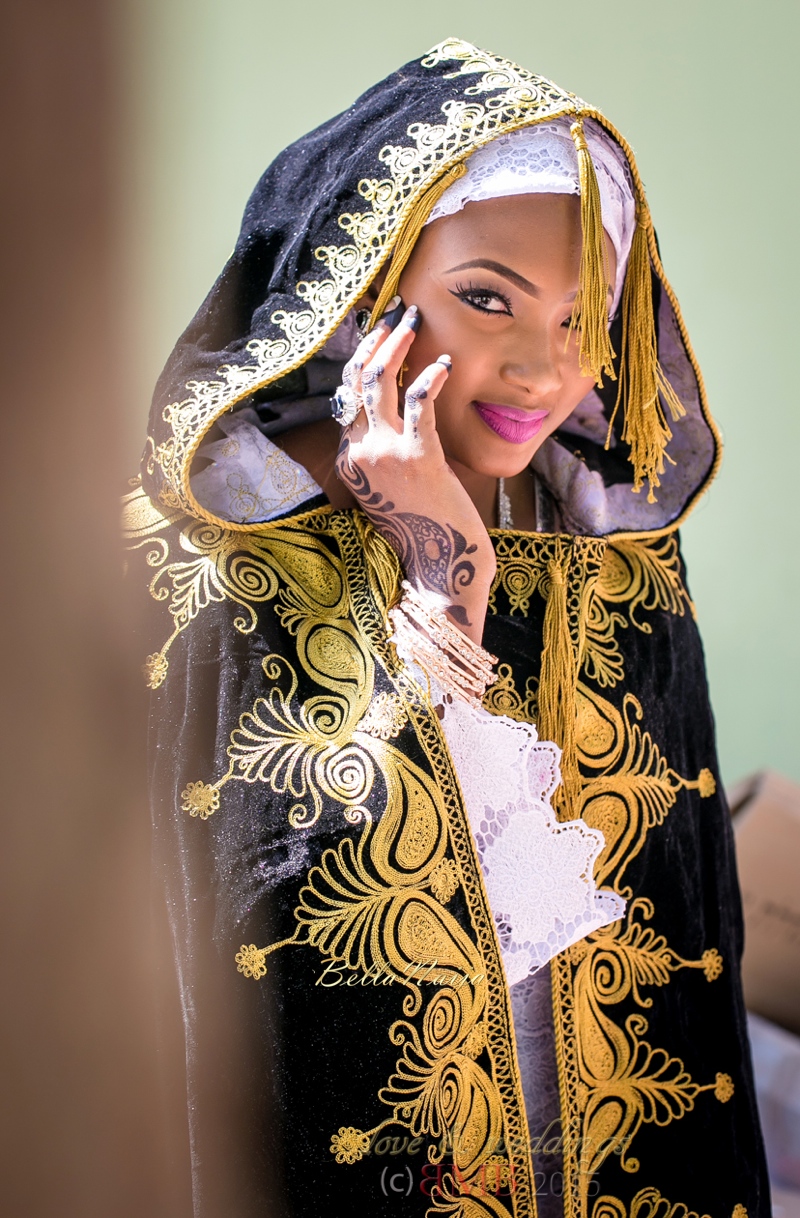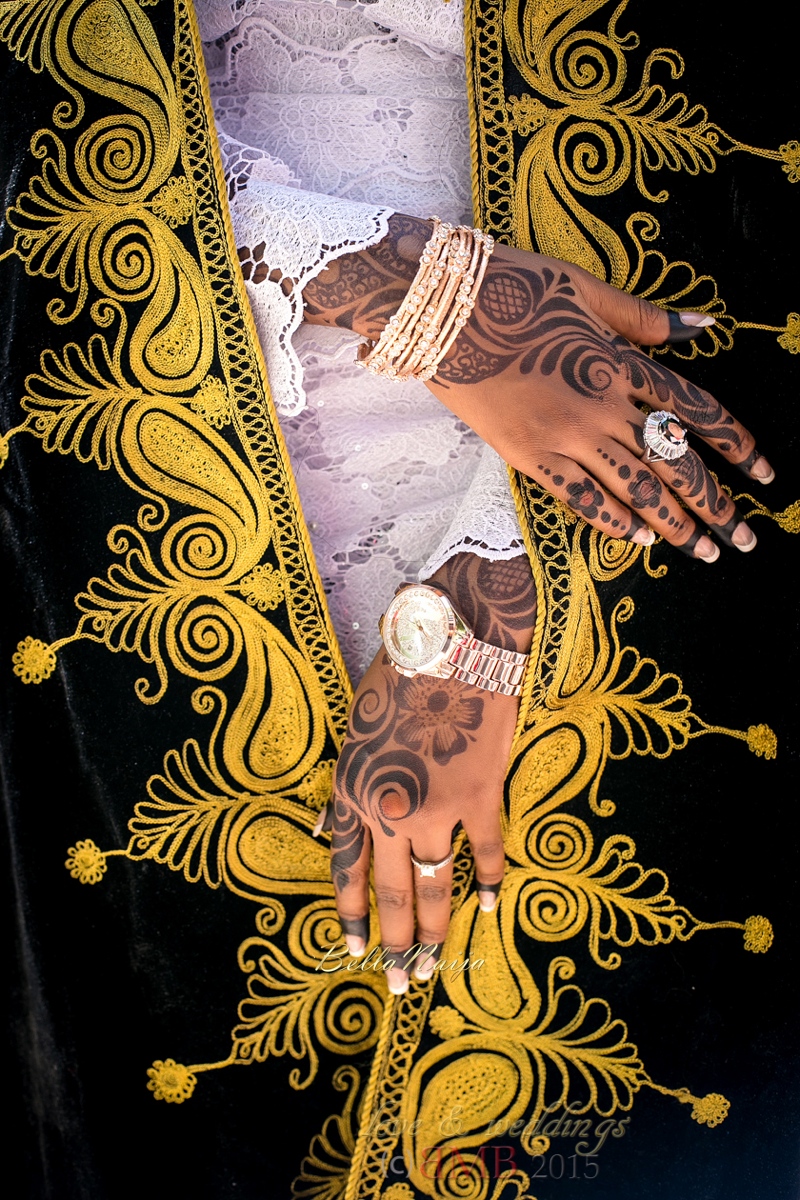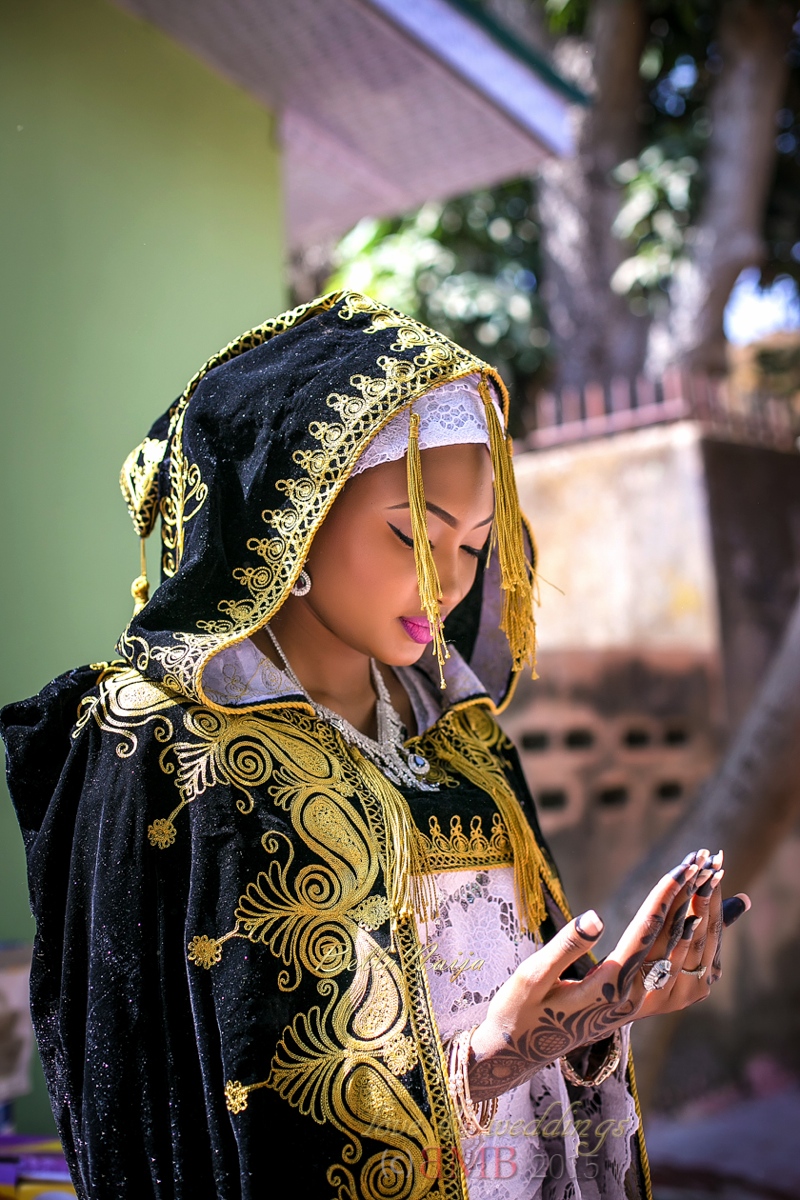 "Saying goodbye and praying with my mum the day after the wedding Fatiha when I was about to be conveyed to my husband's house was the most emotional point of the wedding for me."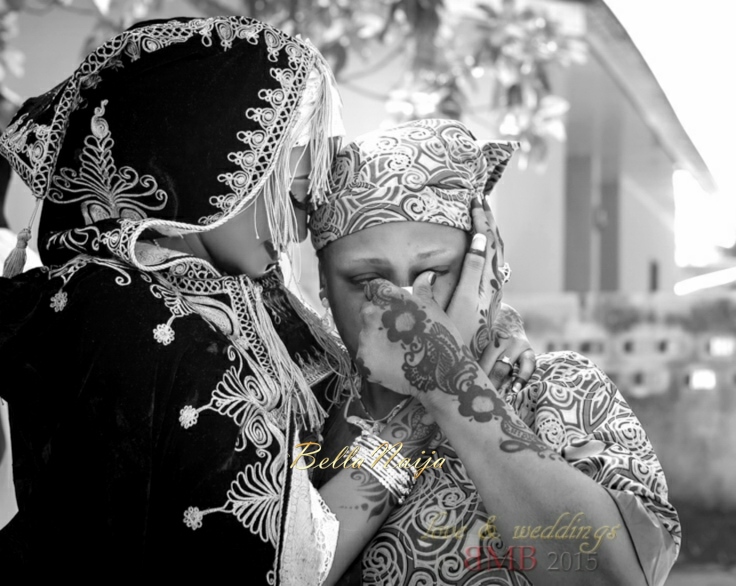 Photography: BMB Photography | www.bmbhive.com.ng | instagram.com/mofebamuyiwa | email: bmbphotographs (at) gmail.com
Wedding Info – Events | Dates | Venues | Colours
Kamu/Cultural Night | 6 February, 2015 | Renny Ballons Hall and Garden, Jos, Plateau | Aquamarine and Purple
Wedding Fatiha | 7 February, 2015 | No 30, Niven Road, Ibrahim Taiwo Road, Jos, Plateau | Pink
Dinner | 8 February, 2015 | Sandralia Hotel, Jabi, Abuja | White and Gold
Wedding Attire
Pre-Wedding Shoot Suit: Kenneth Cole | www.kennethcole.com
Pre-Wedding Shoot Dresses: Threads and Buttons | instagram.com/threadsandbuttons
All Wedding Makeup: The bride jokes, "I booked myself in time for the pre-wedding and bridal makeup." | Mimi's Makeover | instagram.com/mimi_suleiman
Aso Oke for Kamu/Cultural Night: Vogue Aso Oke | instagram.com/vogueasooke
Gold Dress: Bouderie Apparel | instagram.com/bouderieapparel
Fabrics: Mimi's Bridal Fabrics | instagram.com/mimis_bridalfabrics
Teal Dress: Style Temple | instagram.com/styletemple
Vendors
Wedding Cake: Cakes by Chalya | instagram.com/crust_and_cream
Kamu/ Cultural Night: Cultural Stage Decor by Bashir Concepts
Other Decor: Renny Balloons | facebook.com/renny.balloons
Dinner Decor: Shekkels Bridals and Events | instagram.com/shekkelsbridalsnevents
Catering: Sandralia Hotel Restaurant