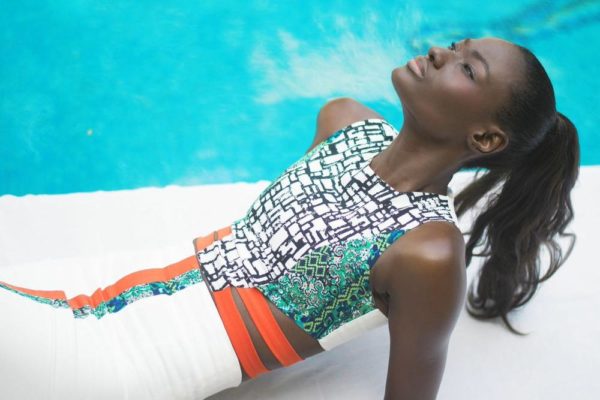 Senegalese fashion designer of the eponymous fashion label – Diarra Bousso is exploring new frontiers for her fashion brand and has launched a contemporary ready-to-wear sub-label to do so. Providing a source of life-changing business ideas for Senegal and Africa, and geometric prints, the DiarraBlu fashion line is aimed at being more than just a fashion label.
It's first Spring/Summer 2015 collection tagged "Abstract Cubism" is all about the eclectic architecture of Istanbul. Diarra Bousso revisited neighborhoods like Balat & Galata from the standpoint of a cubist painter, and recreated the architectural asymmetry through this collection.
"I wanted to translate all my abstract and beautiful dreams into wearable art." says Diarra on the collection. The white canvass is present throughout, giving way to the hues of orange, green, turquoise and prints in the collection.
Check it out!
Photo Credit
Photography: Momar Talla Cisse
Model: Aminata Folle
For more information on Diarra Bousso or DiarraBlu, find them on Facebook: www.facebook.com/ladakarboutique | Follow them on Instagram: @thedakarboutique | Follow them on Twitter: @darakboutique | Shop online: www.diarrablu.com