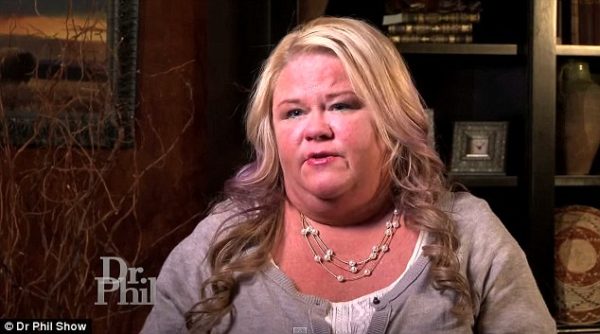 A few weeks ago, BN brought you the news about a 53-year-old American man who sent $100,000 to his Nigerian "wife" whom he had met online but hadn't seen in-person.
And now, a similar case is being reported by Daily Mail. This time, an American woman named Sarah has sent $1.4 million over the course of 18 months, to her online lover in Africa whom she has never physically met.
Sarah, who has been divorced twice, told popular talk show host, Dr. Phil how she met the man of her dreams, Chris Olsen.
"An attractive person came on there and said 'wow you look like you wouldn't hurt a fly. I said 'wow this guy's really handsome, I can't believe he's talking to me!'"
She stated that although she has never met Olsen, they talk for hours on the phone daily.
When they first met, he told her that he told her he was from Italy and moved to America 18 years ago but had  worked in South Africa and Nigeria but relocated to Benin.
Sarah said his accent has changed over time, and that he keeps requesting for money to be wired to various countries. However, despite this, she insists that he is '95 per cent certain' that he is telling her the truth. She also claims that Olsen has been trying very hard to come back to America and marry her, however; he keeps getting arrested for false charges.
So far, she has  sent him $1.4 million in total for lawyers, an expired visa, stolen credit cards, hotel bills, calling cards, and bail.
In June last year, she sold an apartment she owned to wire him $550,000 bail.
Watch a clip from Sarah telling her story on the Dr. Phil show:
Photo Credit: Daily Mail/Dr. Phil