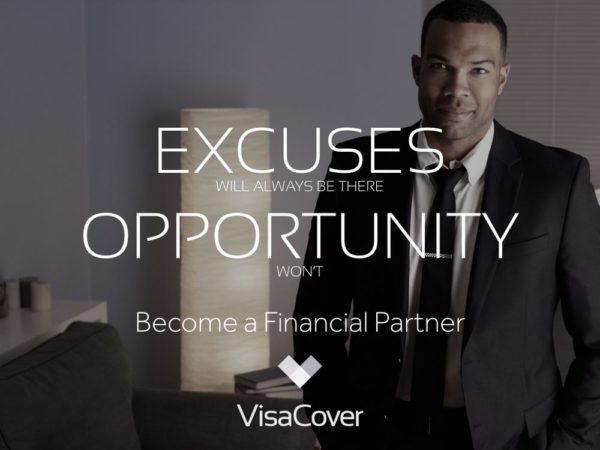 Do you have great interpersonal and communication skills? Are you a 'people person'?
You can earn income by selling financial products to friends, family, businesses and other potential customers. You have the chance earn up to N250,000 monthly and keep earning from customers for life. In addition you will receive up to N20,000 as upkeep allowance every month.
Work Anytime, Anywhere as a Boss!
VisaCover gives you the freedom to work anytime and anywhere you want. You are your Chairman, CEO and Sales Manager. Set your own schedule so you can be there for all of your life's important moments.
Experience & Benefits
VisaCover will provide you with Training and a Certificate, Brand Materials, a Tablet Device, Call Cards and all the Marketing and Sales Support you need What's more?
We give incentives to our best performers including all expense paid vacations, movie tickets, free Uber rides and free Internet data.
Apply Now on Jobberman – Click Here.
_____________________________________________________________________________________________________
Advertorial – Sponsored Content