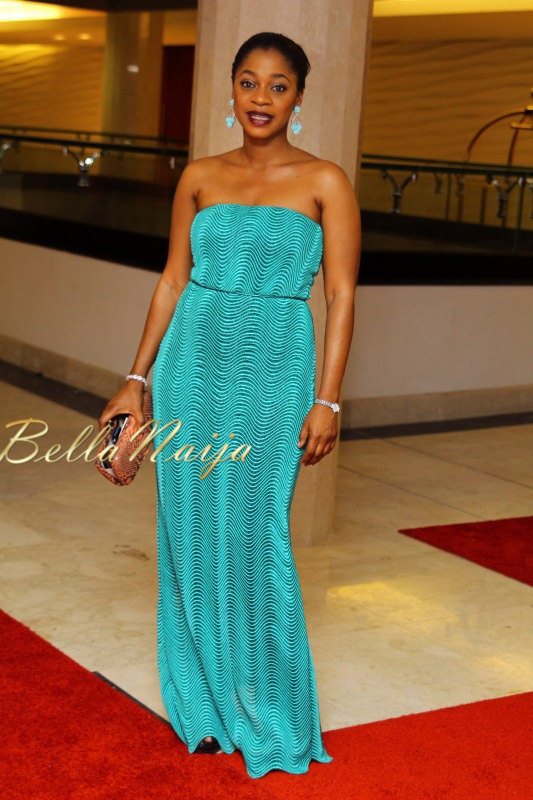 On October 11th 2014, Tiffany Amber launched its Women of Vision Campaign in partnership with Diamond Woman, to commemorate the brand's 15th anniversary in the fashion industry. The campaign featuring 15 inspirational women, all leaders in their respective fields, was conceptualized by the brand's Artistic Director, Folake Coker, as a way of encouraging young women to follow their dreams. For in her words, 'girls with dreams become women of vision'.
View the behind-the-scenes video of the campaign:
The next phase of the campaign is the Mentorship Programme, and you, yes you! have the opportunity to apply.
About the WOV Mentorship Programme

WOVMP is a 6-month mentorship programme aimed at fostering a platform to enable a younger generation of women to meet and learn from highly accomplished women, dedicated to mentoring the next generation of leaders. Using this platform, the young women will gain the direction, development and growth as it concerns their careers and various journeys to womanhood.
Tiffany Amber Nigeria is calling on applicants between the ages of 18 – 35 to apply to be mentored by their 2014 Women of Vision from May-November 2015.
Application Process:
Provide a brief bio including your name, age, location, education, professional background and a photo of yourself
Answer the following questions (each answer should be limited to 200 words)

What does it mean to you to be a Woman of Vision?
What field of work would you like to go into?
How do you think you will benefit from being a part of the Women of Vision mentorship program?
Which of the 2014 Women of Vision would you like to be mentored by, and why?
If selected, how do you plan on using your skills and knowledge acquired from the program after completion?
Email bio and responses to: womenofvision@tiffanyamberng.com
Application Criteria:
Female between the ages of 18 – 35
Must be based in Nigeria
Must be available for two hours a week between 1st May and 1st November 2015.
Next Steps:
Shortlisted applicants will be invited for an interview session with the Tiffany Amber team.
One (1) mentee will be chosen for each Woman of Vision mentor.
Deadline: Applications close Tuesday 7th April 2015 at 23:59 GMT
For more information about The Women of Vision Mentorship Program email: womenofvision@tiffanyamberng.com
________________________________________________________________________________________
BellaNaija.com is the Official Online Media Partner for WOVMP