7 years and 75,000 miles later, Tola Sunmonu & Dele Balogun started the next chapter in their love story with a spectacular engagement ceremony in Lagos & breathtaking wedding in London, where the bride wore two Vera Wang dresses for their dream day!
The gorgeous and driven couple have a love story for the ages. The bride, a graduate of Stanford, is an MBA student at Wharton and the groom is CEO of Celebrations Cards & Gifts in Abuja.
The couple met at a club, the summer before the bride started university. Tola says, "We met at Club CC in 2007 at a carnival after-party! I know it's not the typical place that you meet your significant other but we were lucky to have found each other that night. 10 days after we met, I went to start college at Stanford and that marked the start of a 7 year long distance love story".
The proposal was quite a surprise! Tola shares the funny story with us,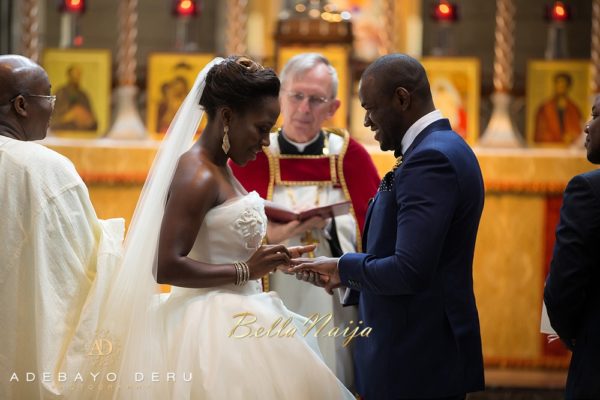 "Dele was in London for work…or so I thought. Two weeks before he travelled he had asked me to meet with one of his friends who was interested in investing in the agricultural sector. On the day of the meeting, I had had a long day at work and really just wanted to go home. His friend was adamant that I come and meet him and even when I suggested a restaurant in Ikoyi near my house, he insisted that we meet in Victoria island. Needless to say I was very irritated. Anyway I show up for the meeting and we end up having a really good conversation for about an hour. During the meeting my boss called and so I took the call. While I was on the phone I realized that someone had sat next to me at the bar. I looked to my right, saw Dele and did a double take and started screaming. The whole time I thought he was in London but there he was sitting next to me grinning sheepishly.
My scream must have burst my boss's eardrums, needless to say he suggested we continue our conversation the next day at work lol. Once I fully registered that Dele had made this surprise appearance I knew that I was getting a ring. I text my sisters saying, "I'm getting engaged tonight" lol. We had dinner and before the appetizer he handed me a gift bag. I almost fell off my seat. I opened the bag trying to appear calm and on the inside practicing my smile for the inevitable Instagram engagement ring pics. Imagine my surprise when I opened the bag to find a scarf and a car phone charger. I was dumbstruck.
When Dele turned around I shook the bag in the hopes that I had missed the ring. Needless to say I didn't have much of an appetite after that. Somewhere between slowly sipping my soup and getting the bill, Dele started to profess his love for me and how he wanted to us to be together forever. Out of nowhere, a waitress comes out with champagne and sparklers and then I start screaming again because of course I knew that that was 'the moment'!
The rest is a bit of a blur, I remember Dele getting down on one knee, lots of laughing and lots of crying. It was the moment we had both been waiting for for the last 7 years of a long distance relationship spanning the UK, America and Nigeria."
***
Tola & Dele's wedding was covered by three amazing photography companies – Alakija Studios for their pre-wedding shoot in London, DuduGuy Photography captured the fun and emotional moments at their traditional engagement while they came full circle to London, where they met, for their regal white wedding covered by Adebayo Deru Photography.
The couple, whose theme was based on their love story (more on that below!) thoroughly enjoyed themselves at the wedding and shared their top moments with us,
"Walking down the aisle was surreal! We both agree that the first dance was very special to us. The final highlight was when a bunch of us stormed through the after party in a 'Wolf of Wall Street' style procession lol."
They also have this advice for brides and grooms-to-be:
"Definitely get creative! Everything about the wedding really reflected is and our relationship. Also remember to have fun! We danced so much! It was the best day of our lives so far."
BellaNaija Weddings wishes Tola & Dele a happy and fulfilling life as One.
Be inspired!
~ White Wedding by Adebayo Deru Photography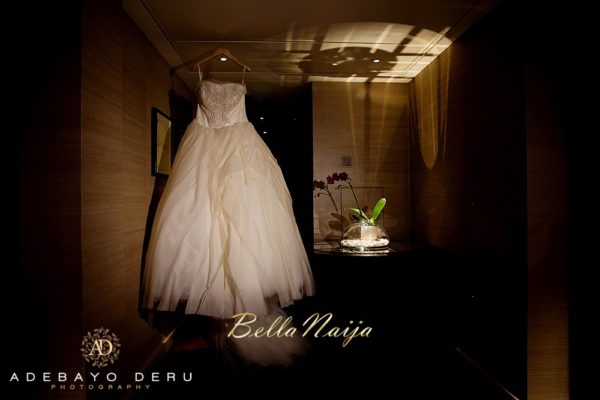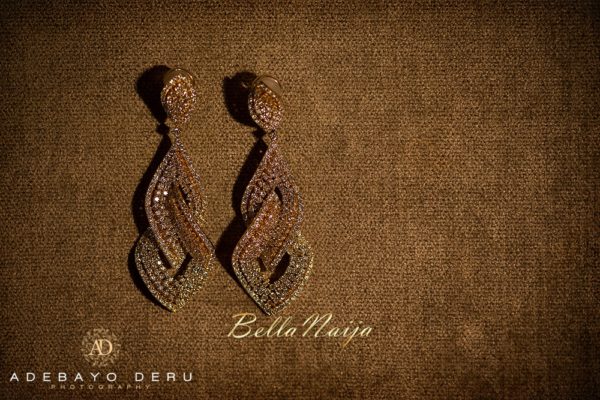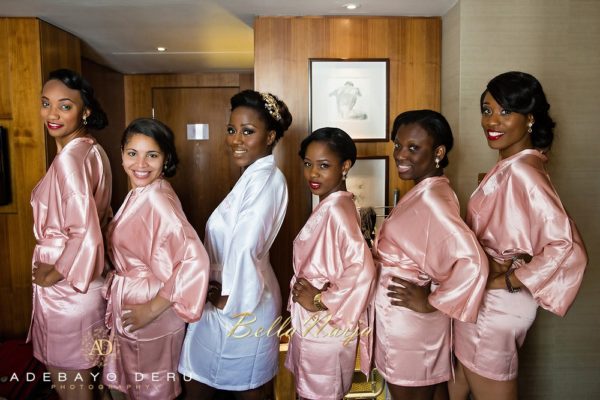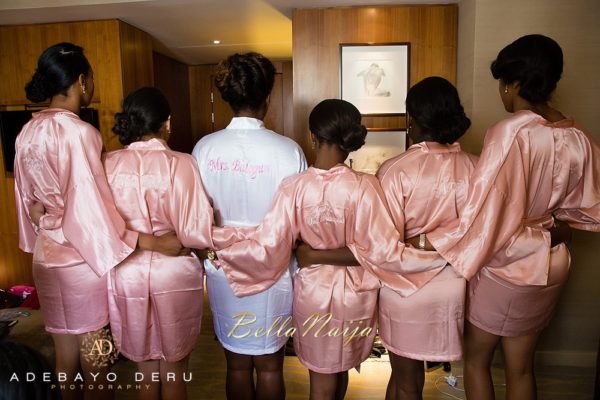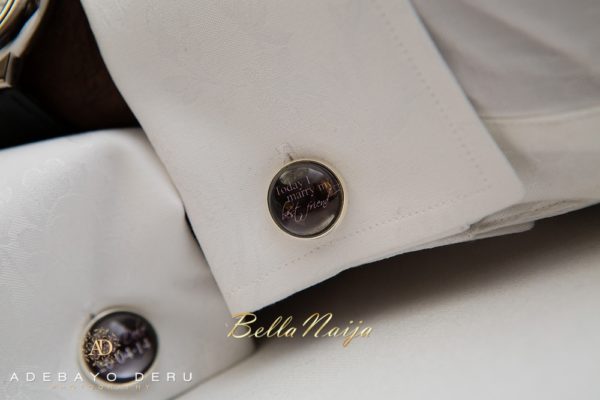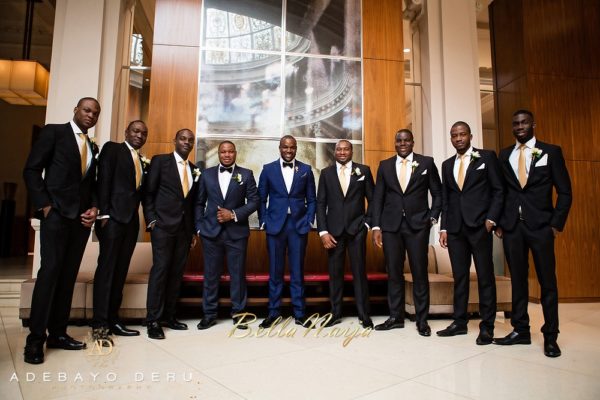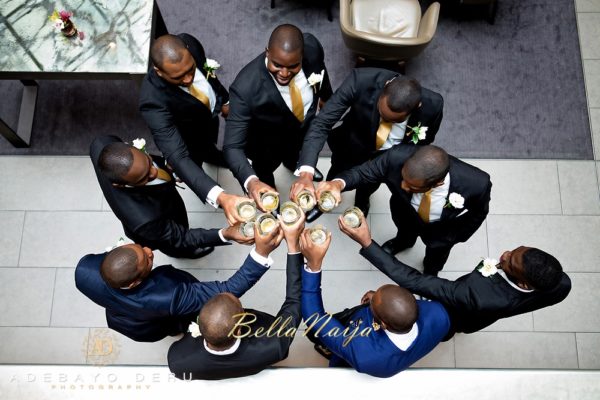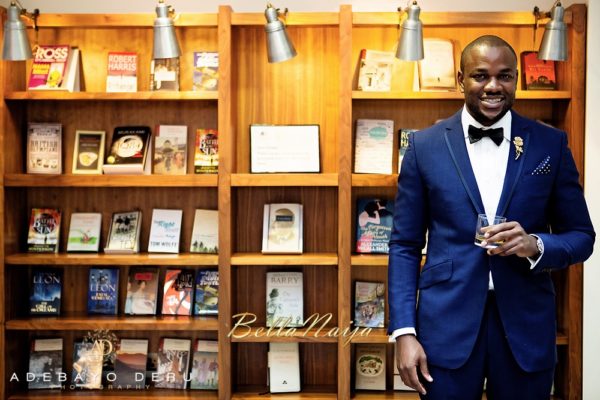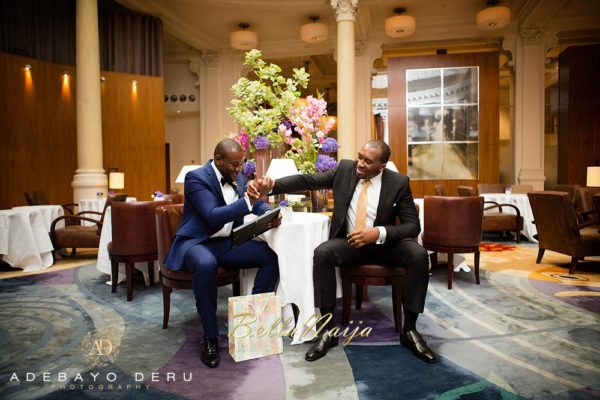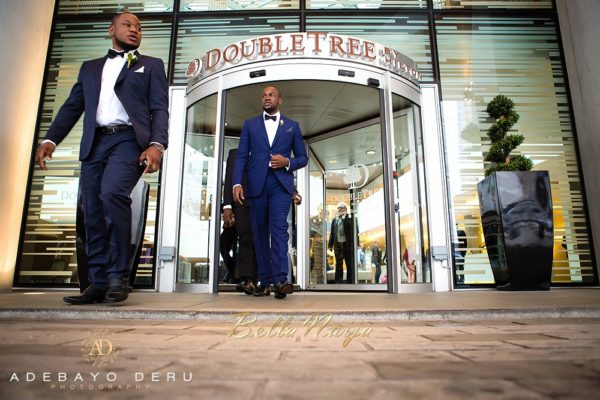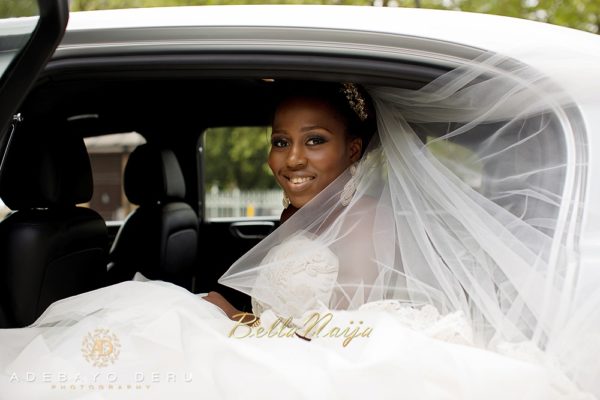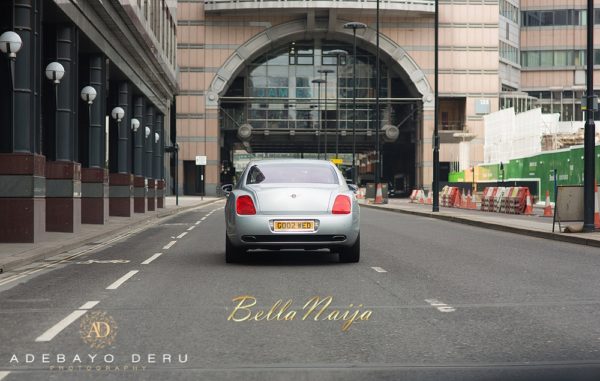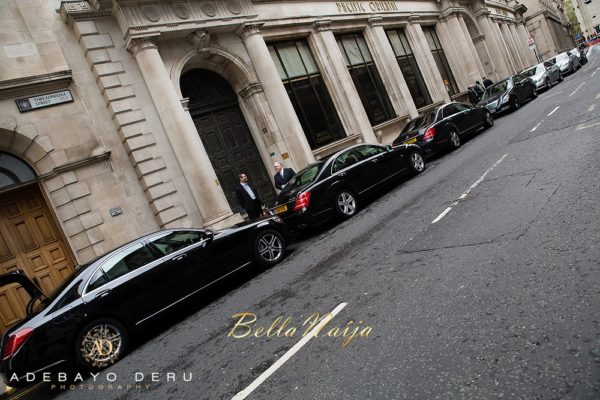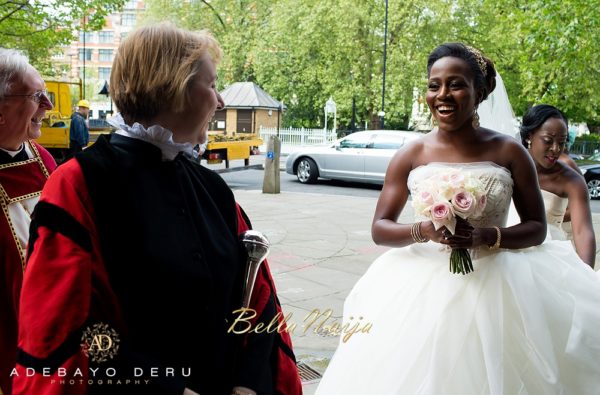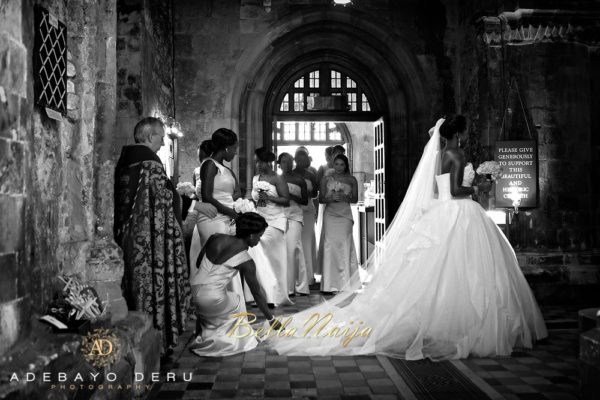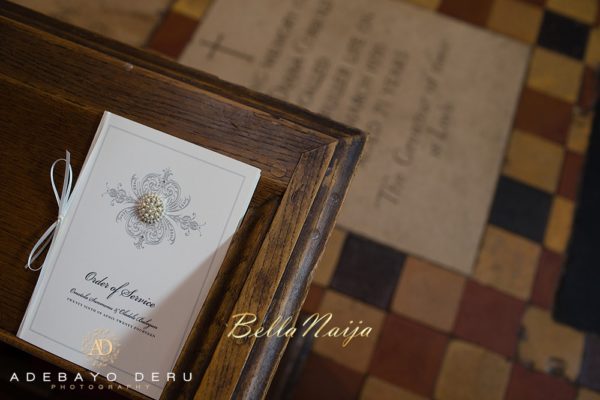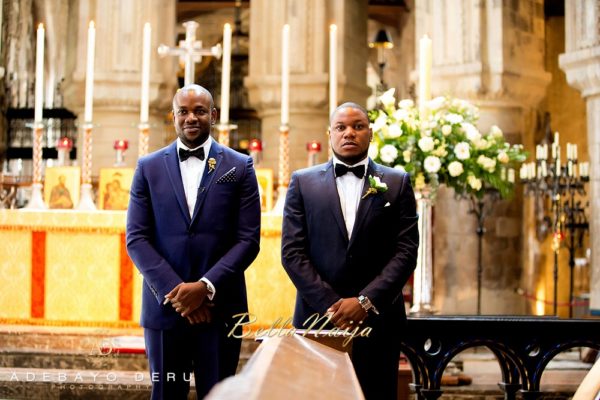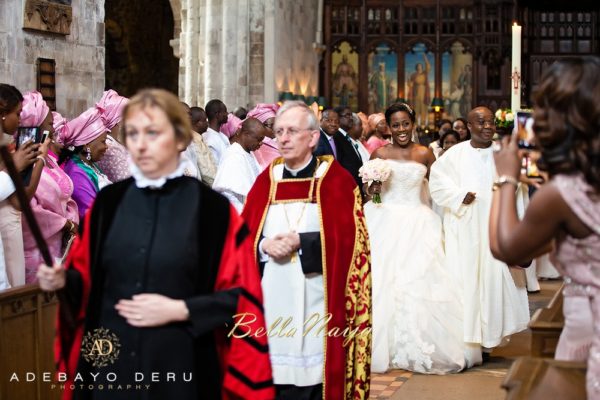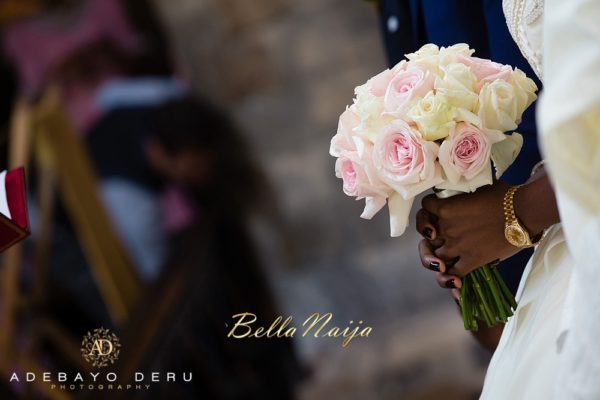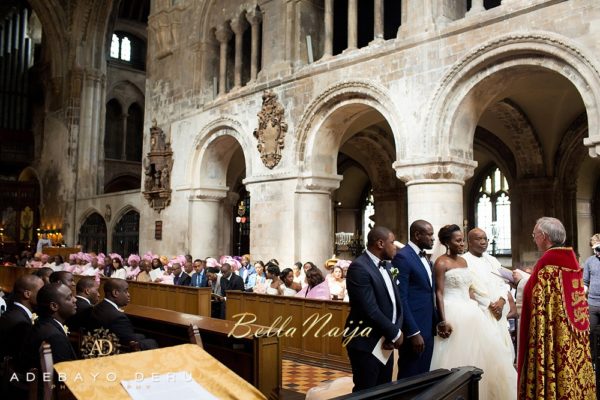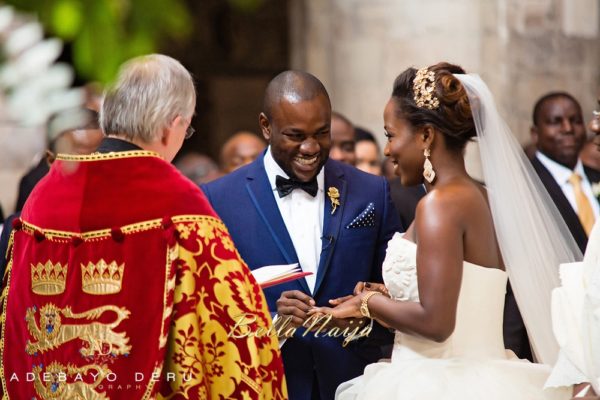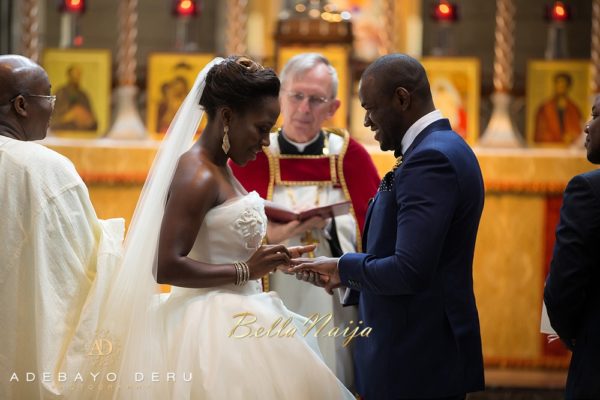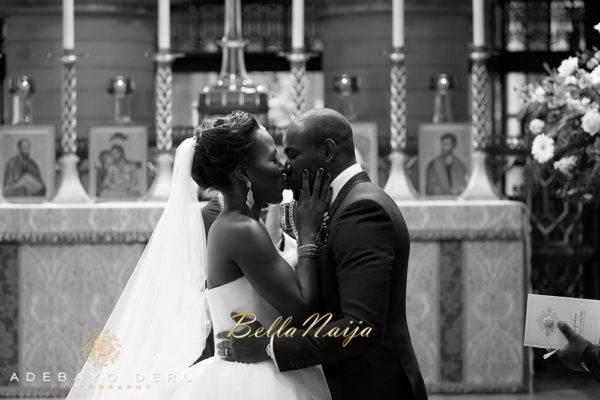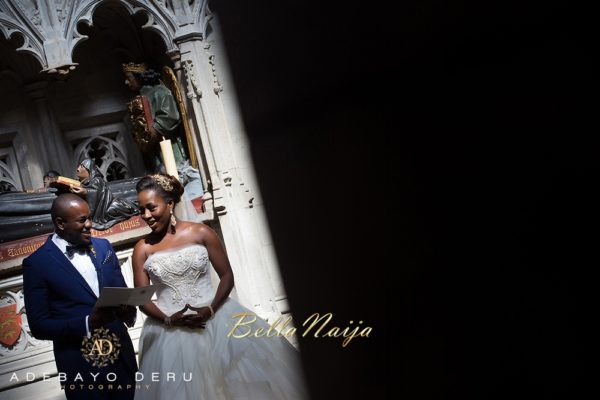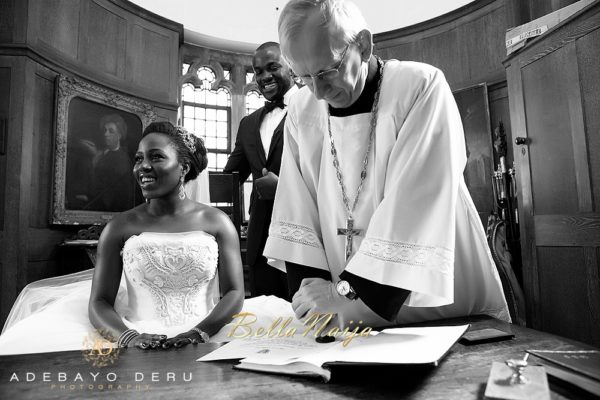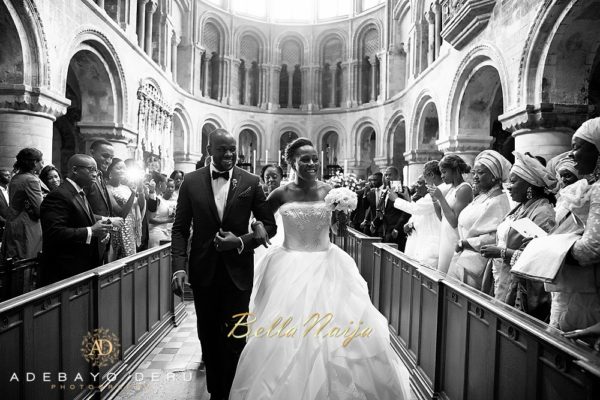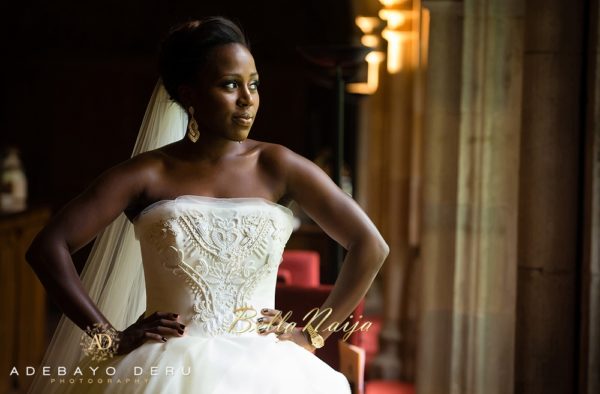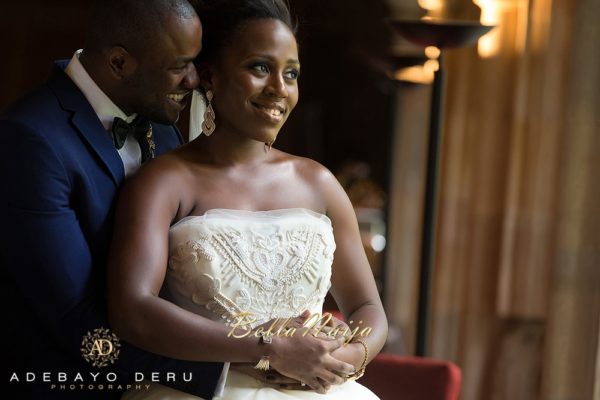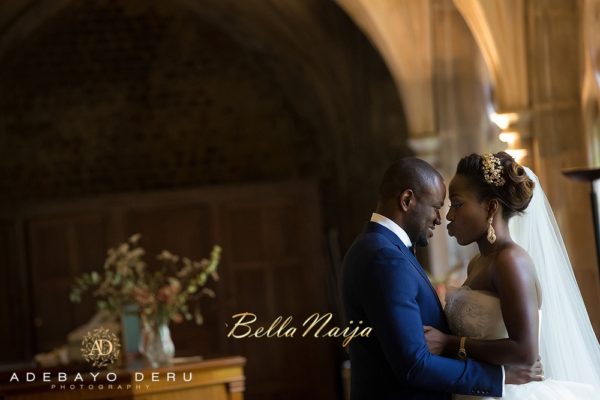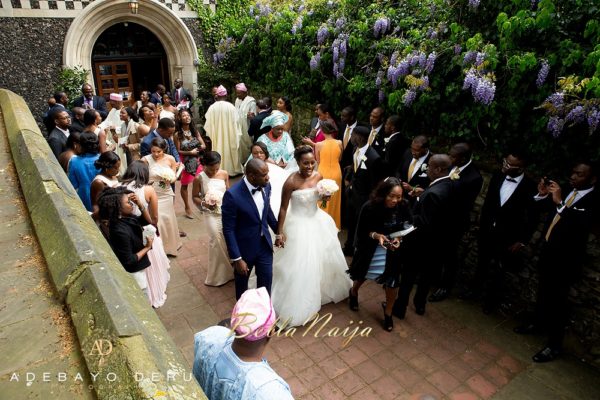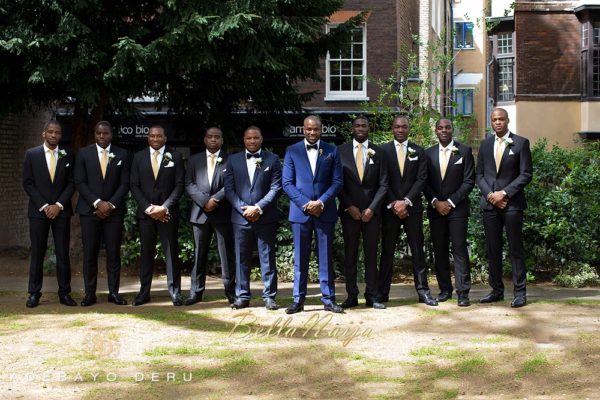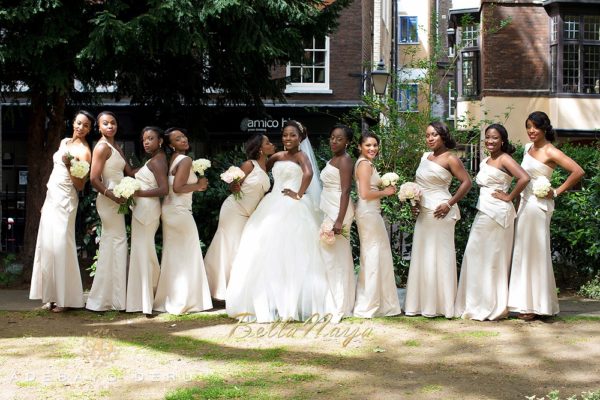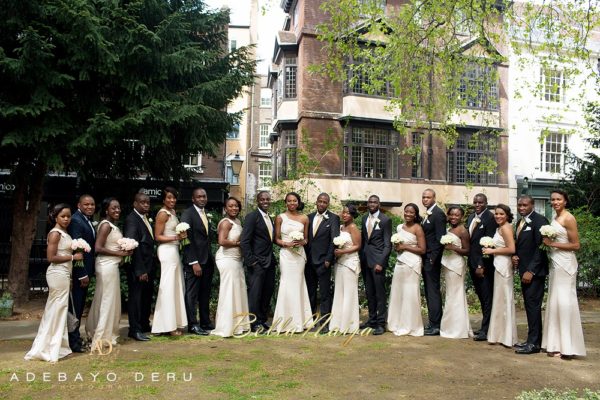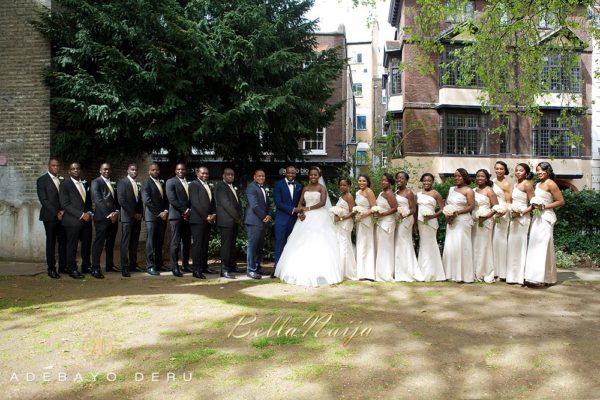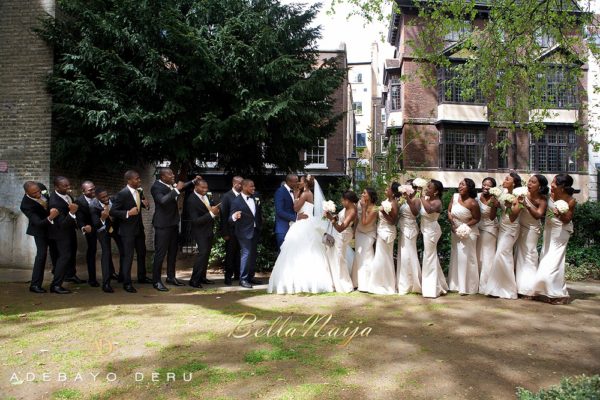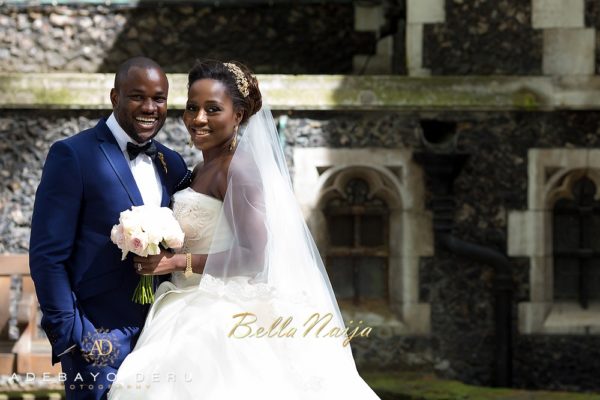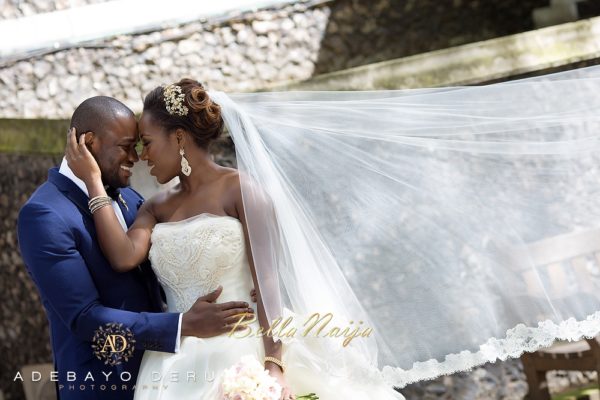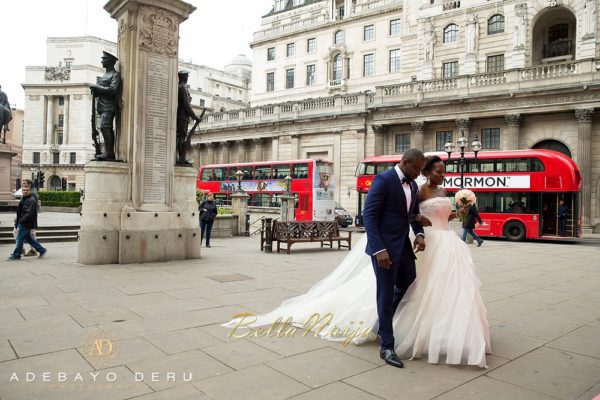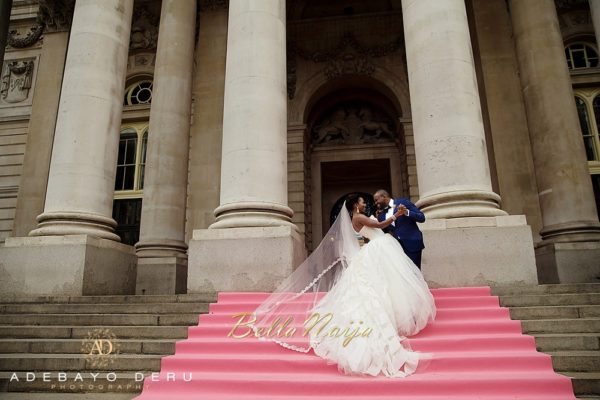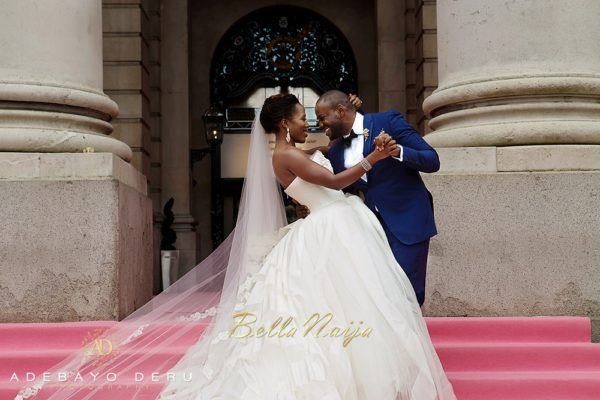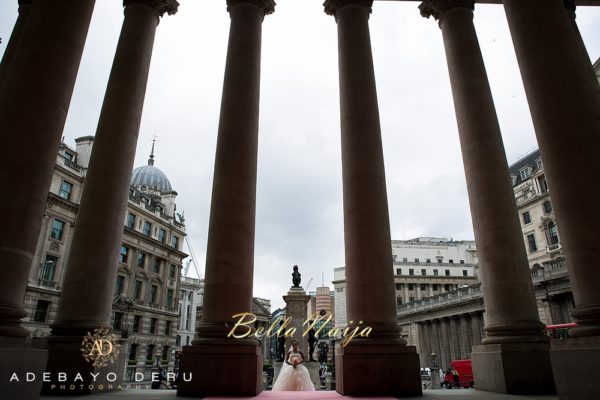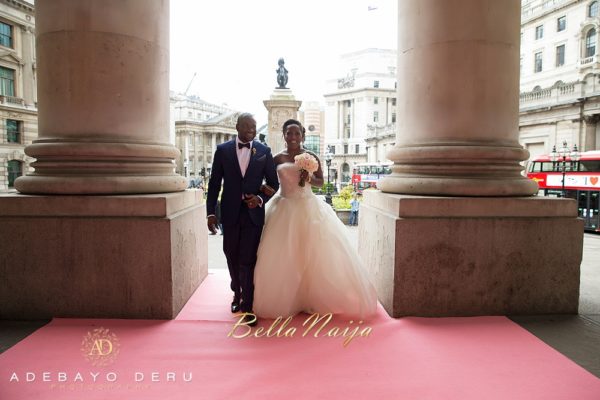 "Our wedding theme was based on our 7 year love story. The entrance of the Royal Exchange said '7 years and 75,000 miles later, Tola and Dele wed'. 
The cake was 7 tiers and each tier had an animation representing that phase of our relationship.
Every guest received a short story book depicting the 7 years of our relationship and in the cocktail reception there were 7 huge blown out pictures of us arranged art gallery style to give our guests a sense of how our relationship progressed. It was beautiful!
We also had 7 signature cocktails named after us and reflecting the different stages of our relationship. The whole thing was just magical!"
~ Engagement Ceremony by DuduGuy Photography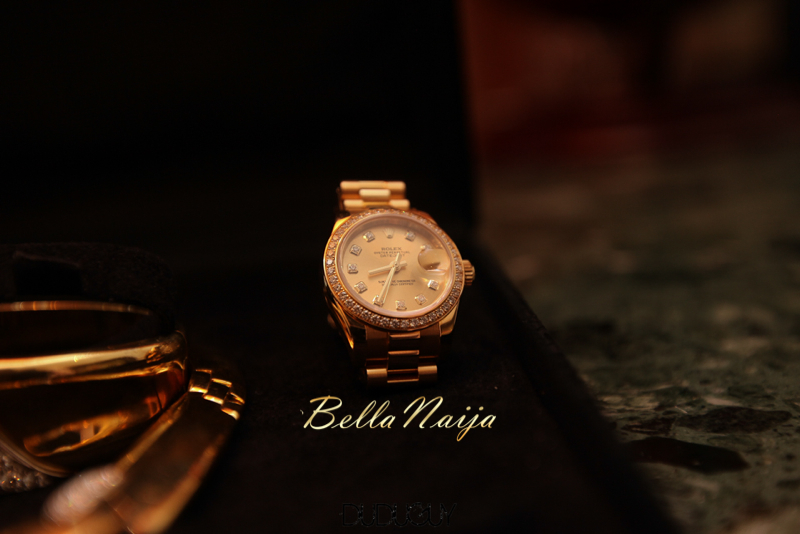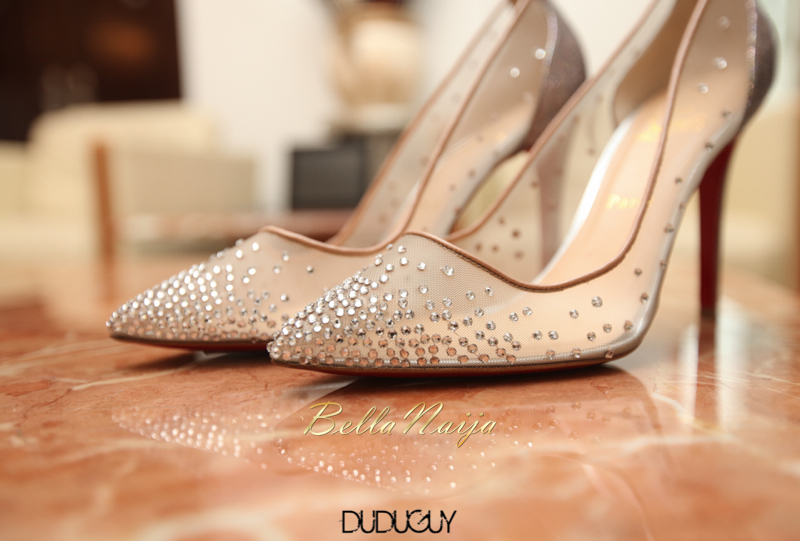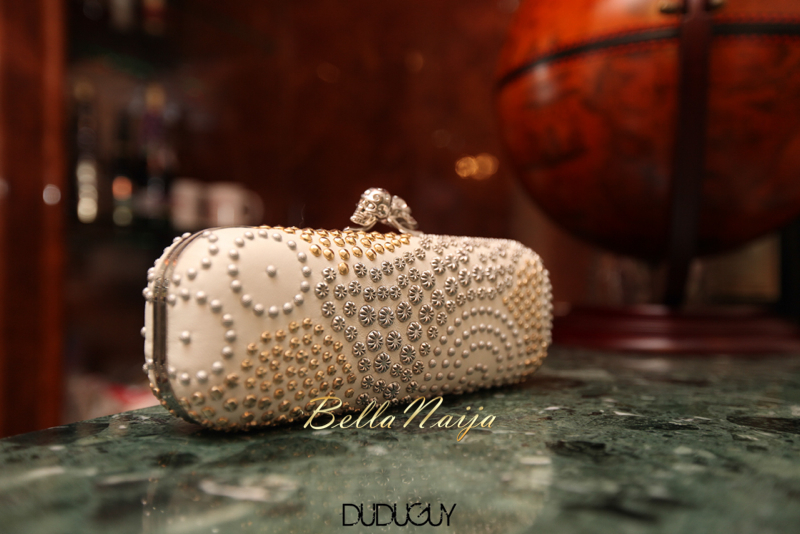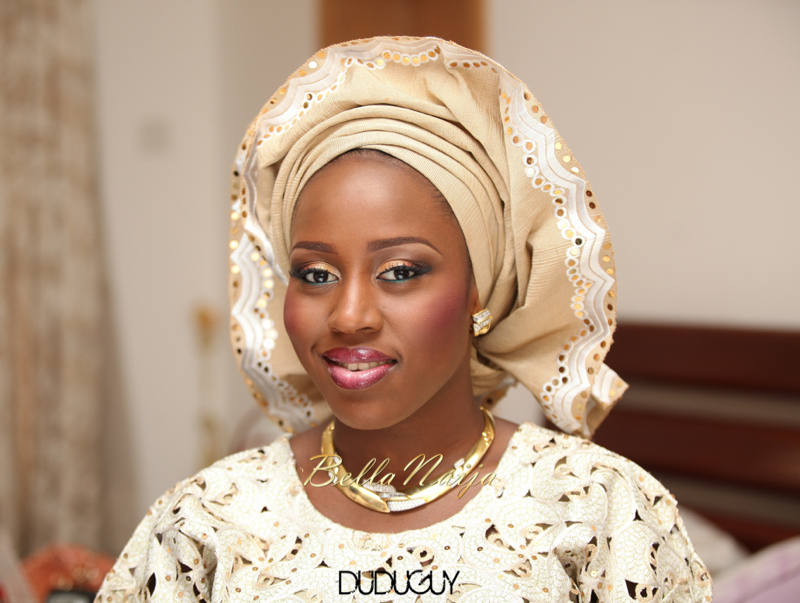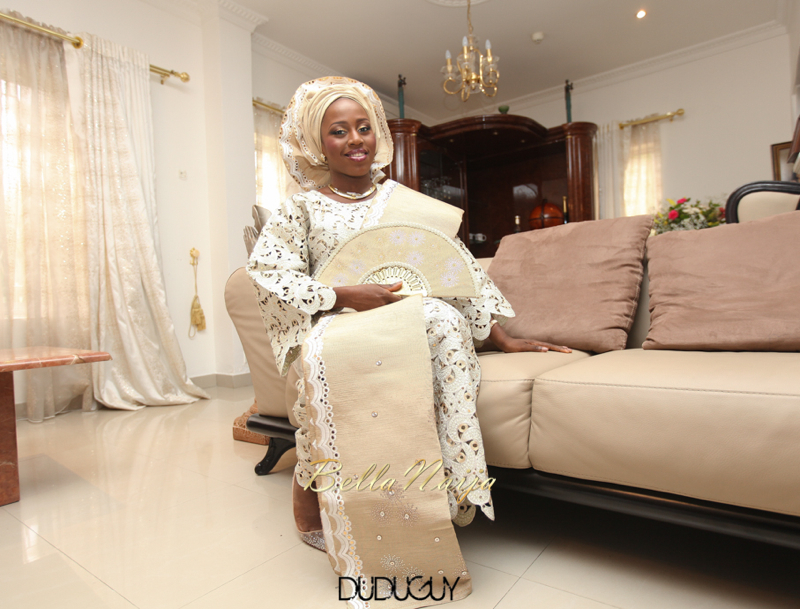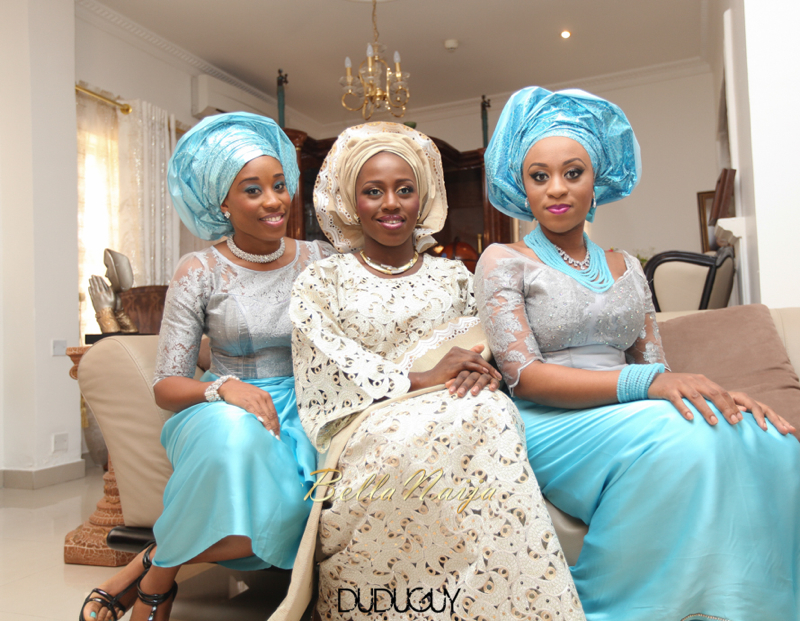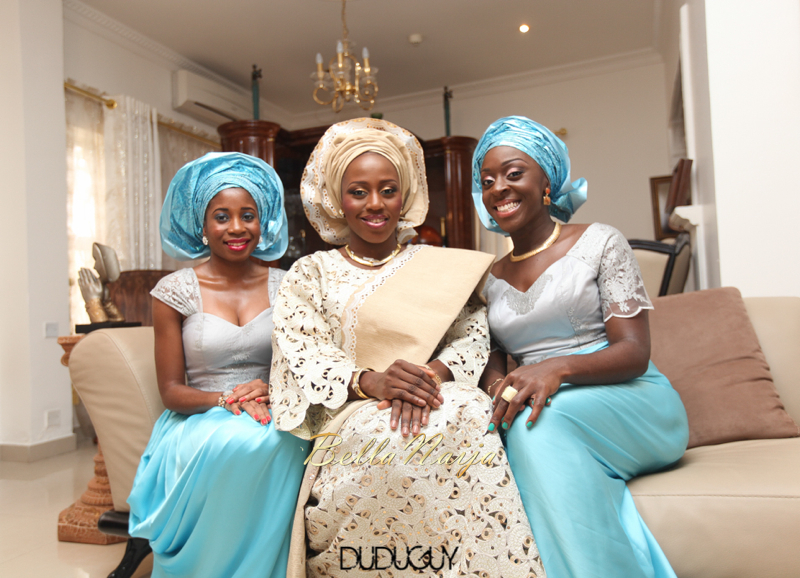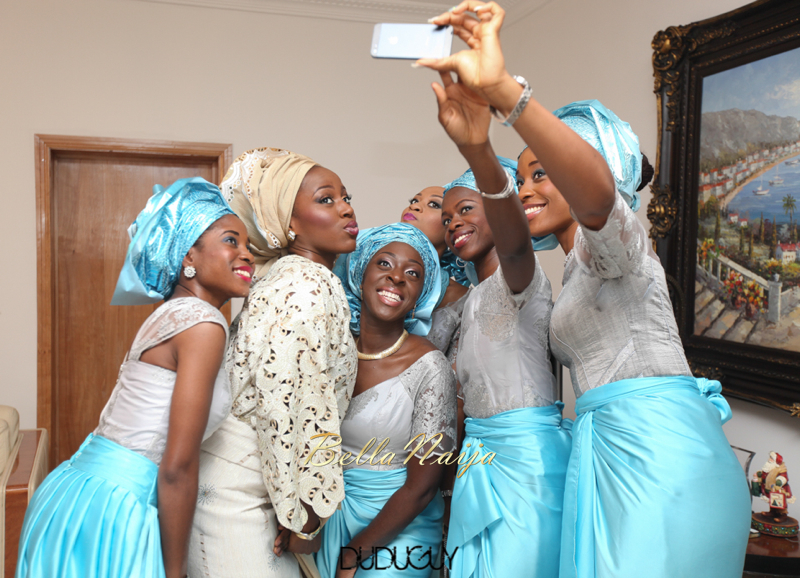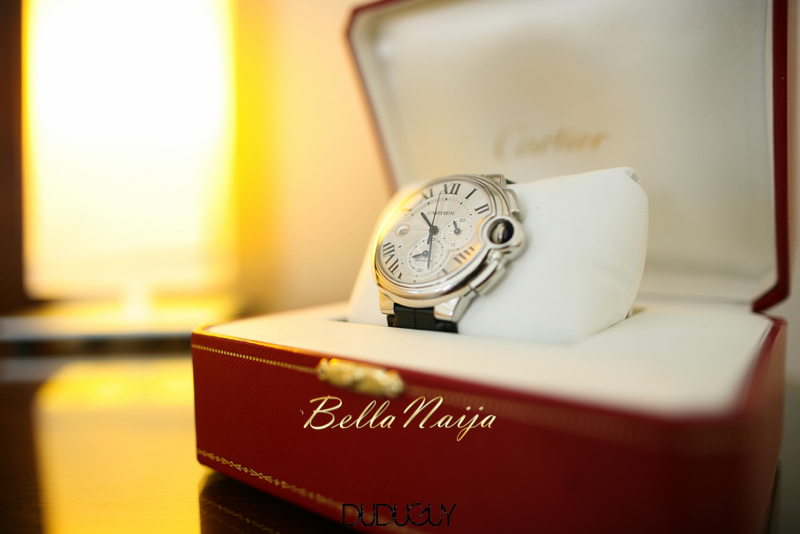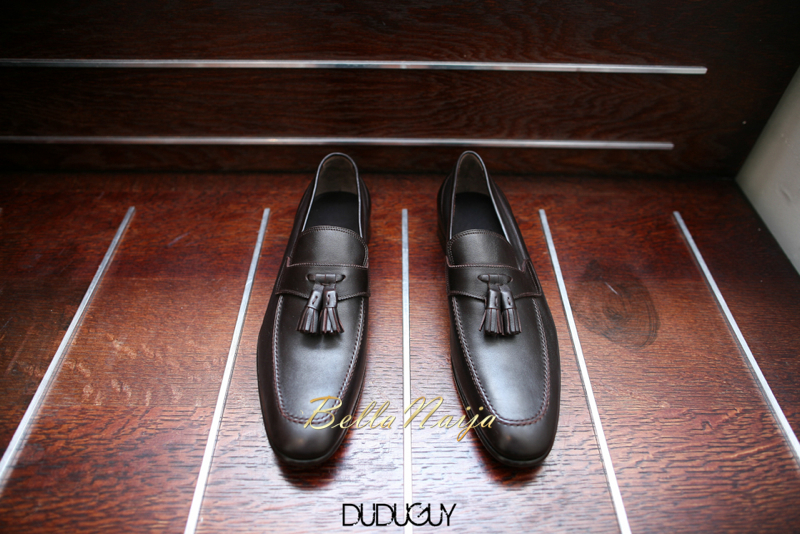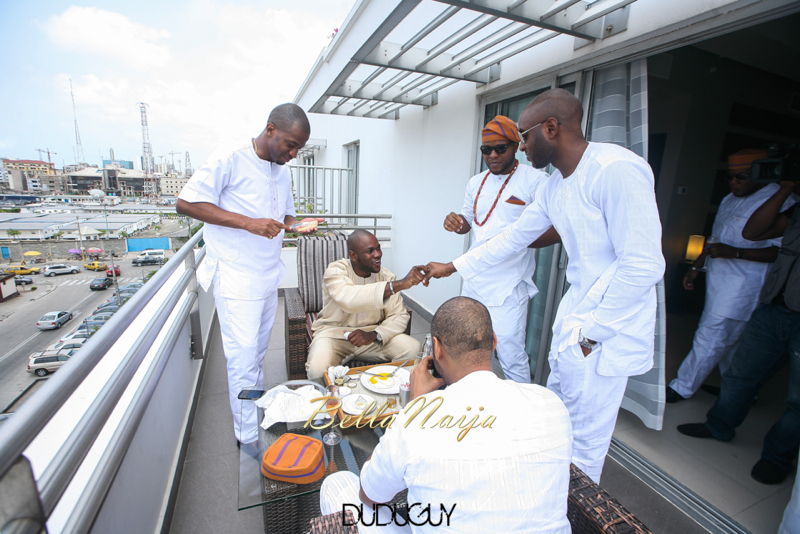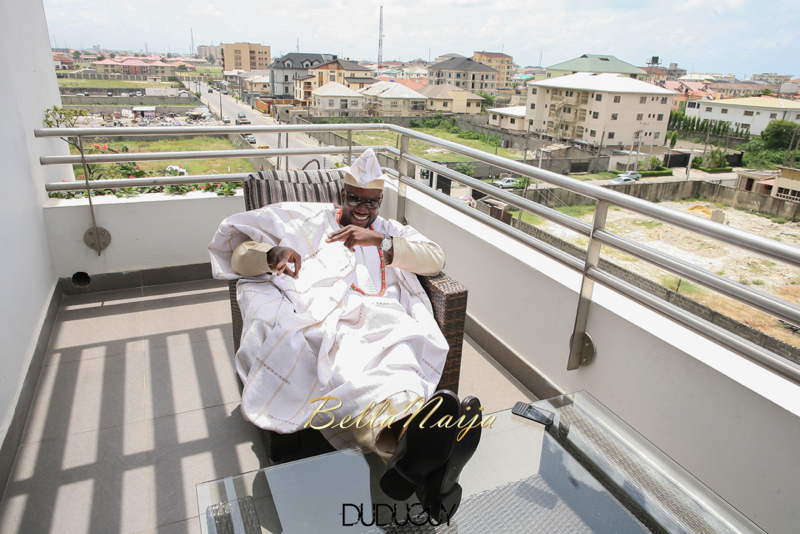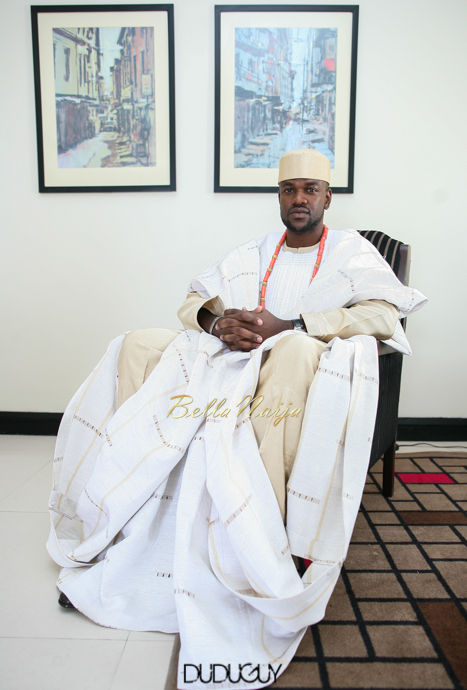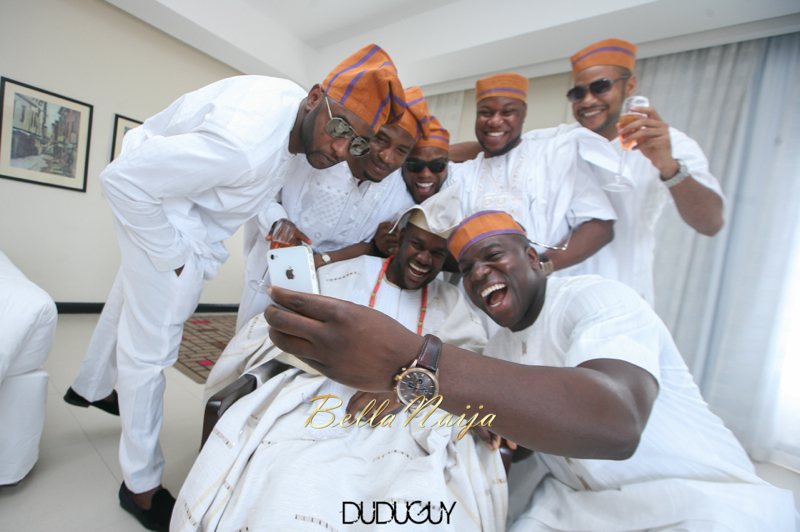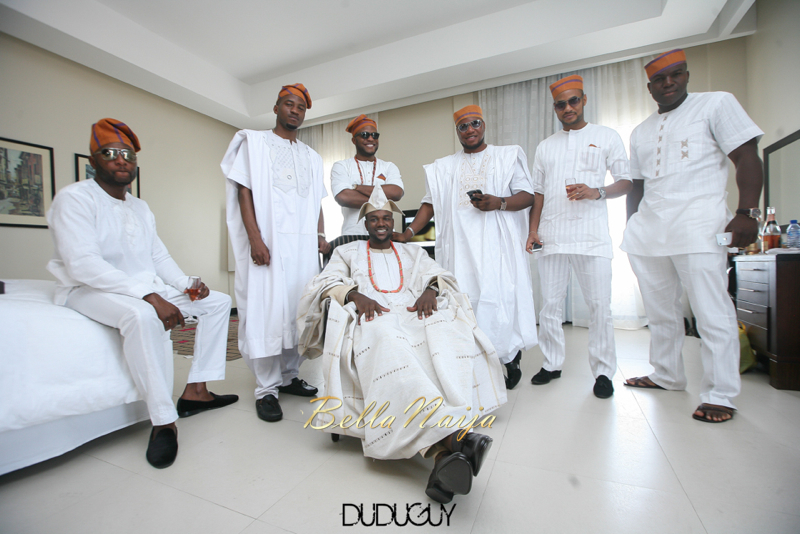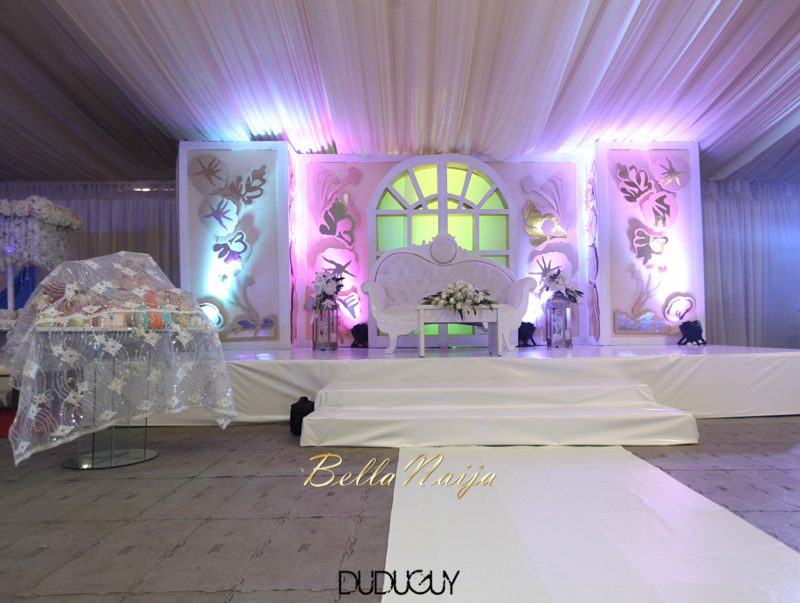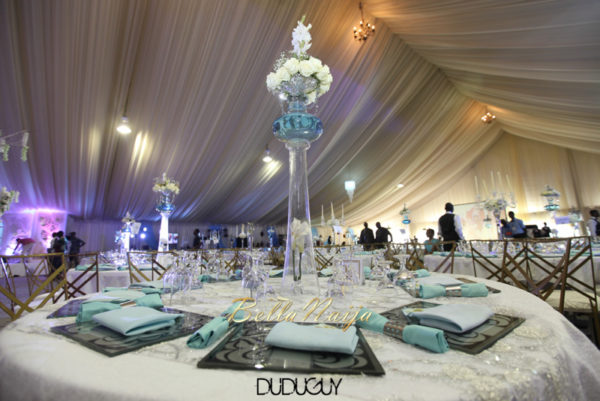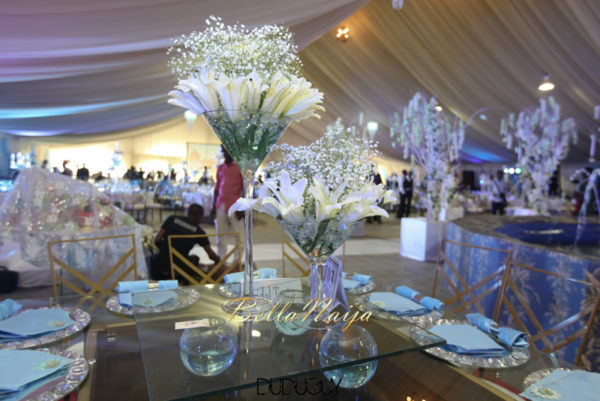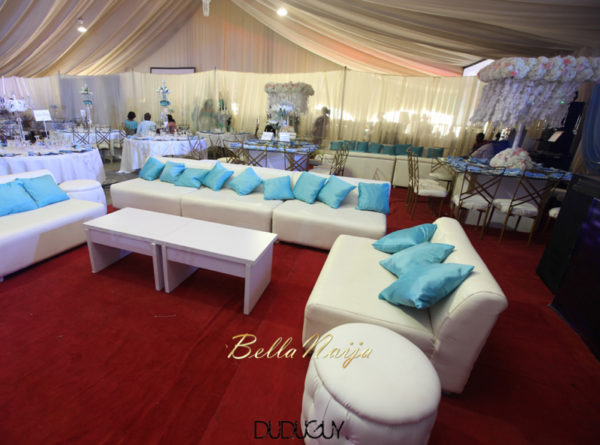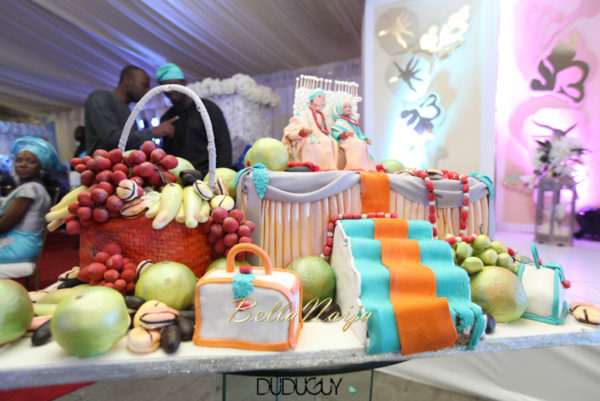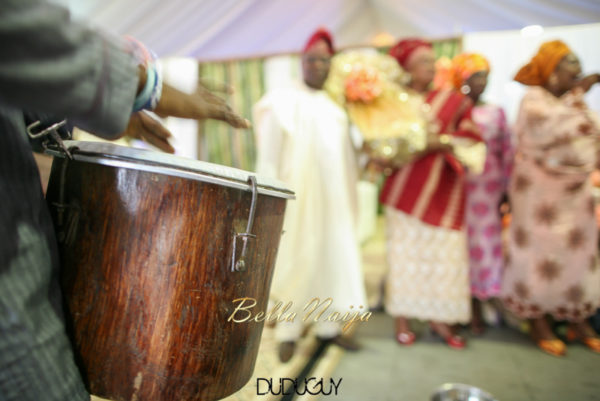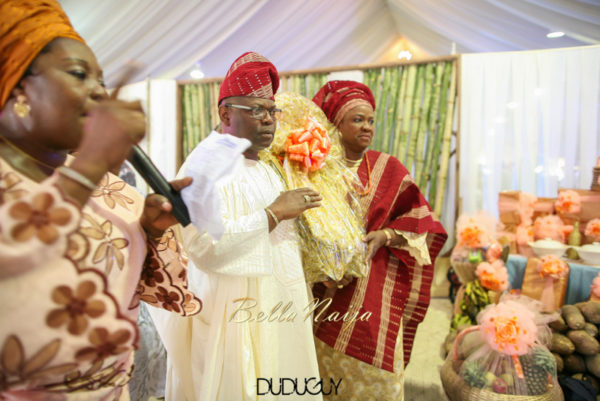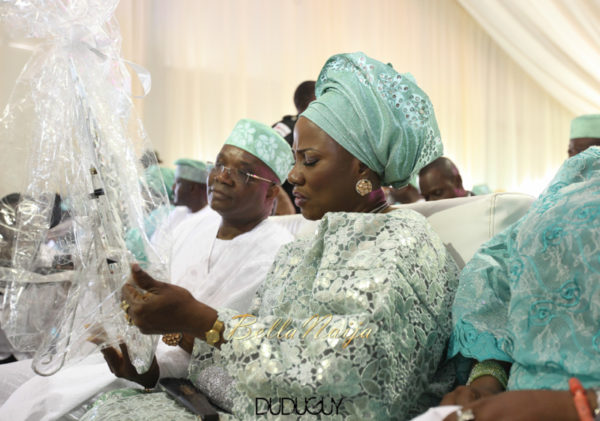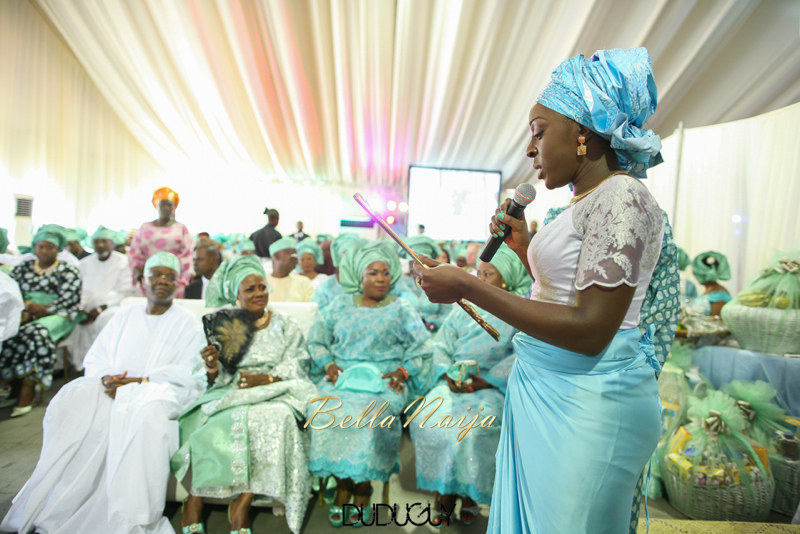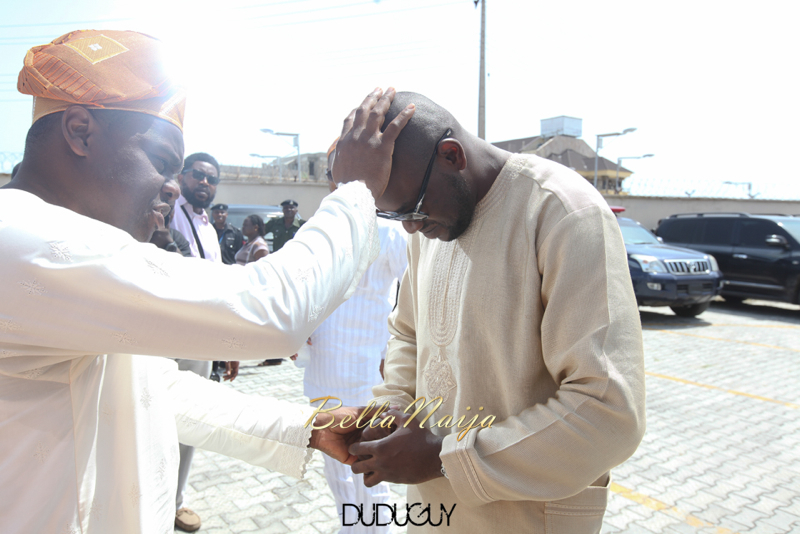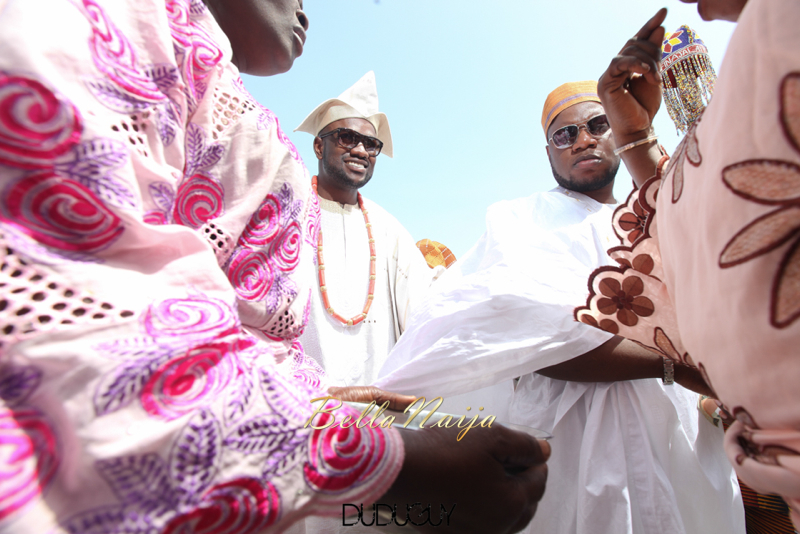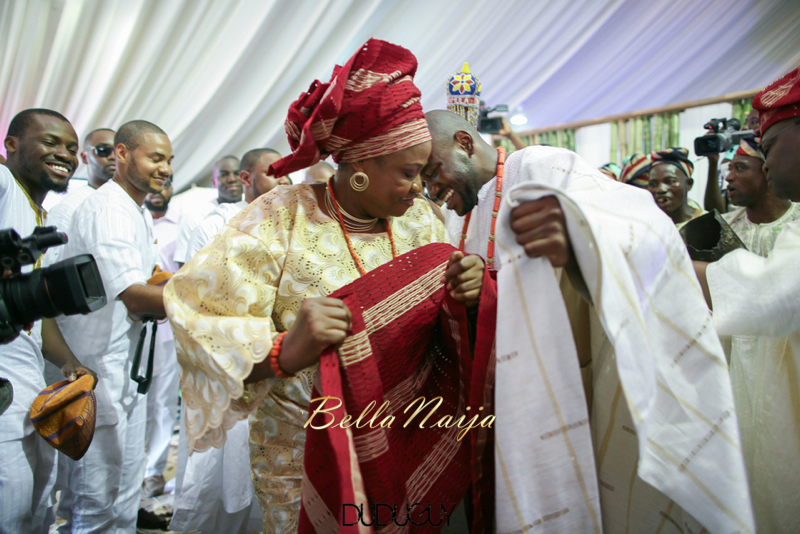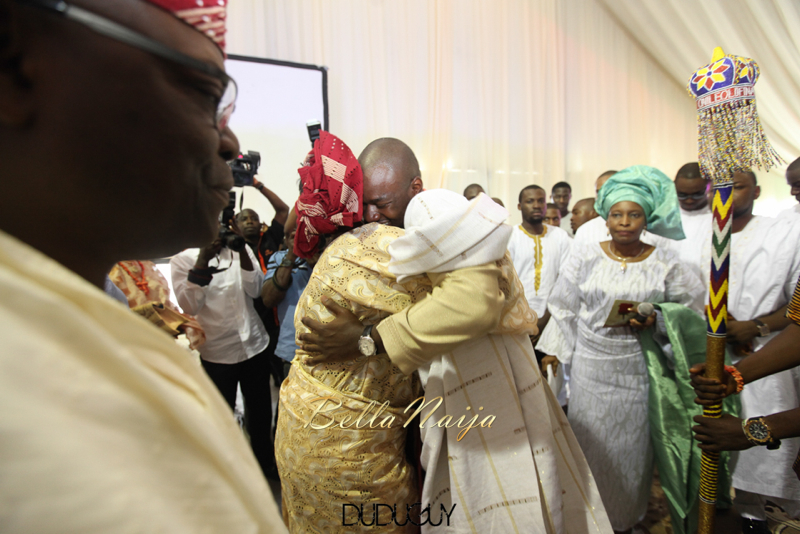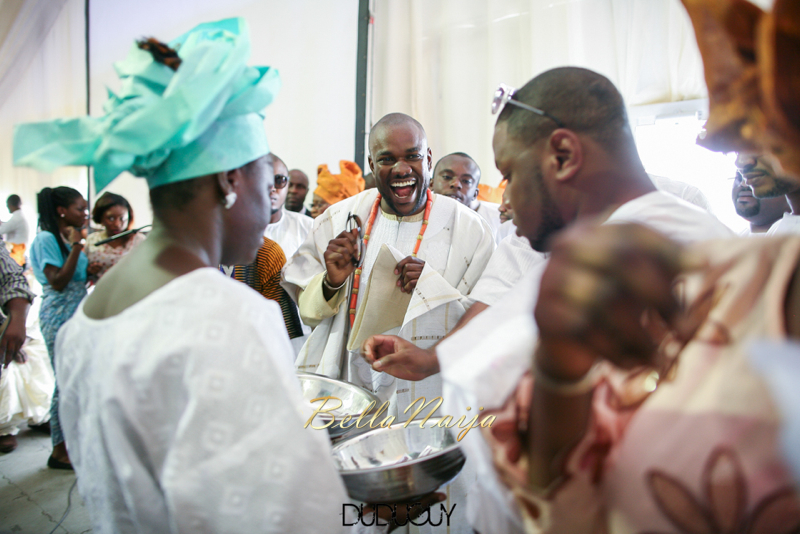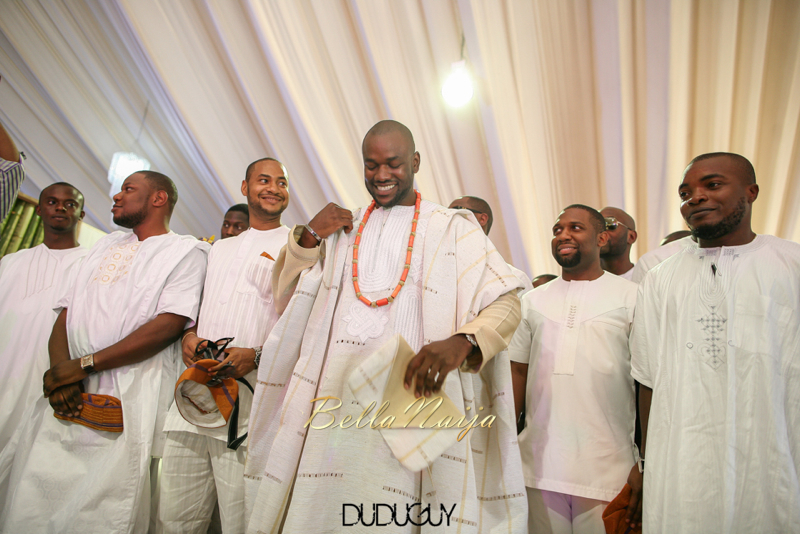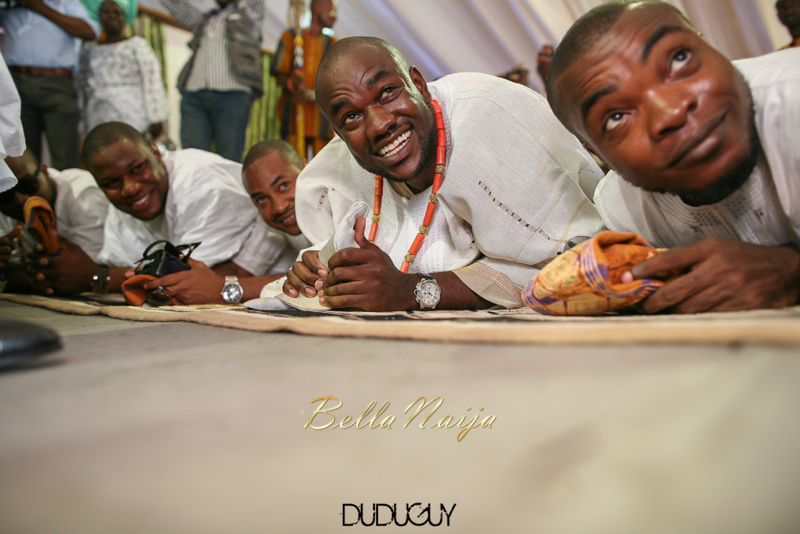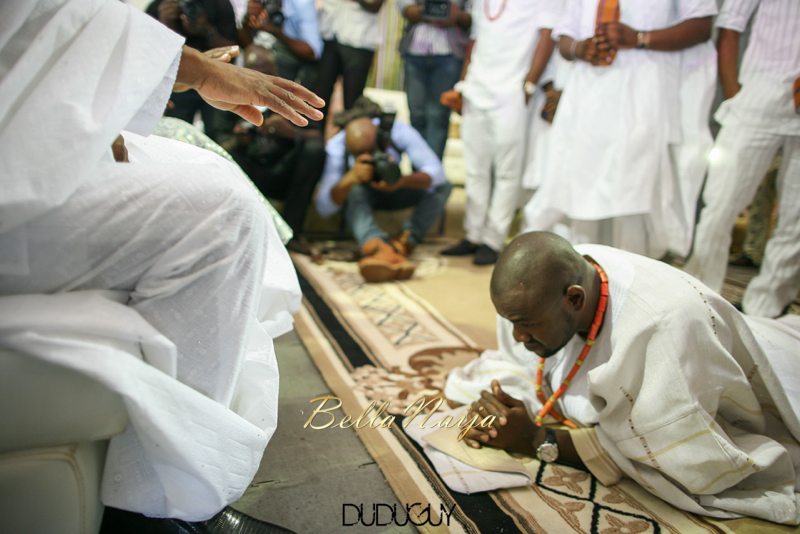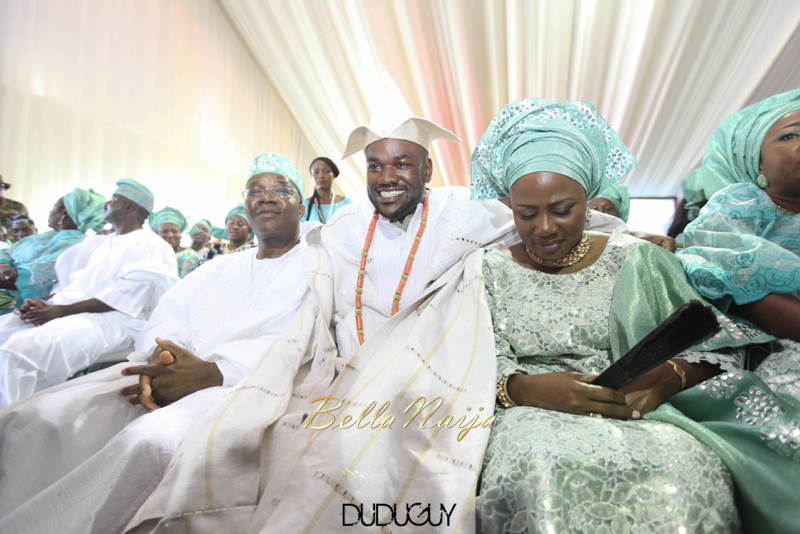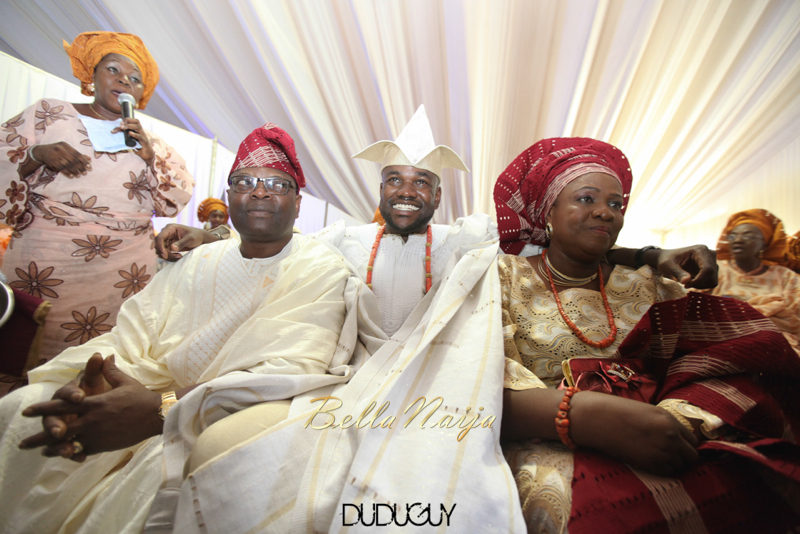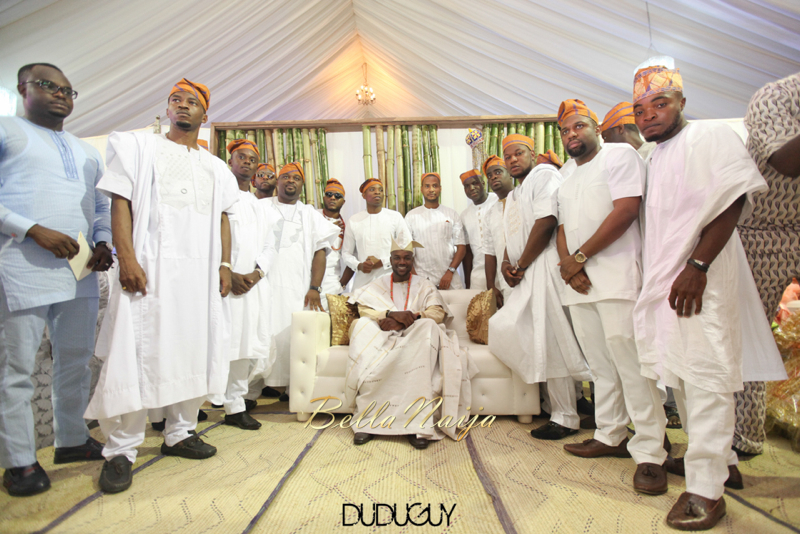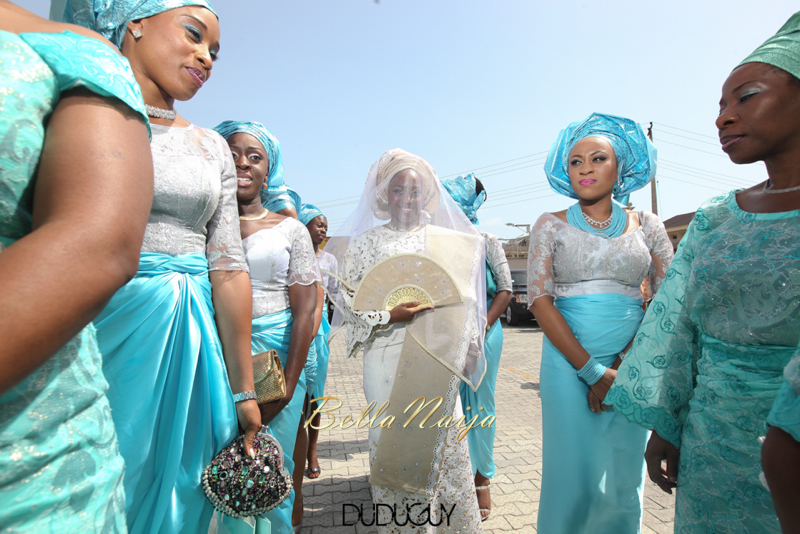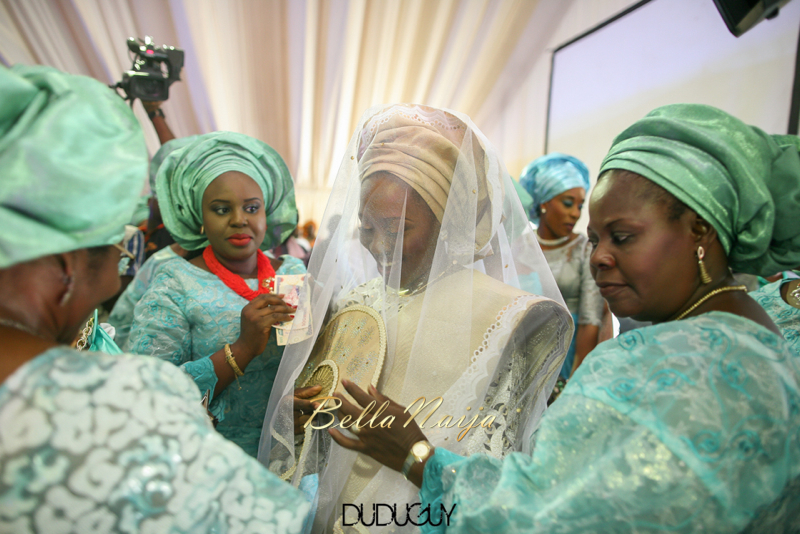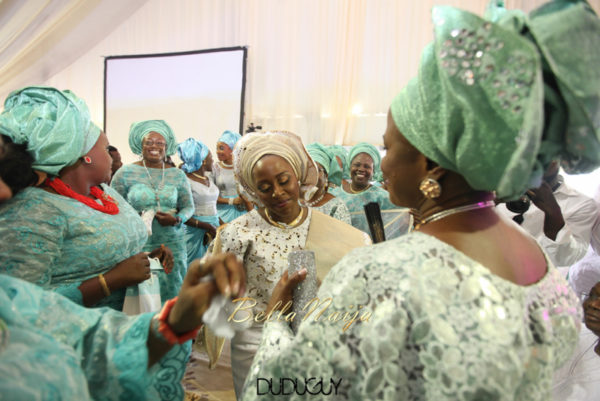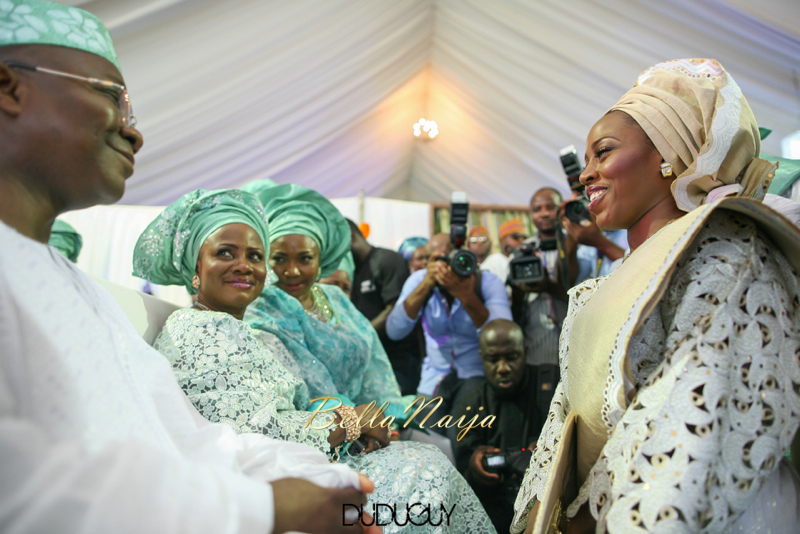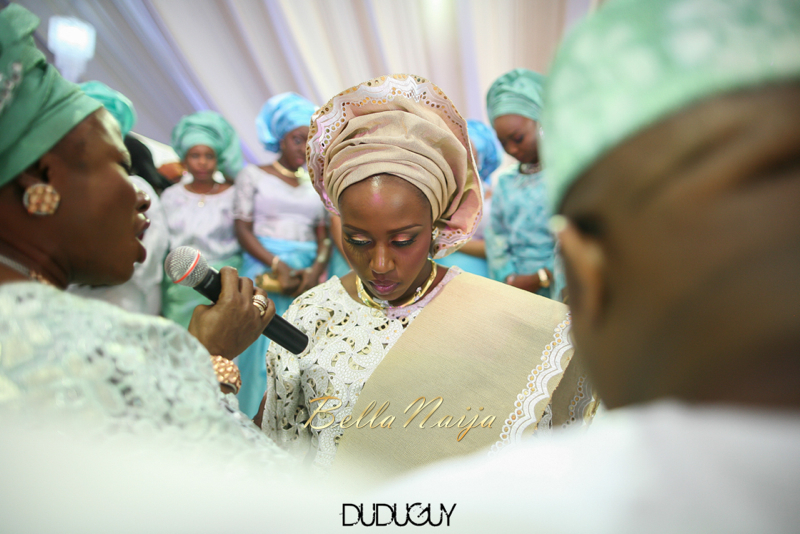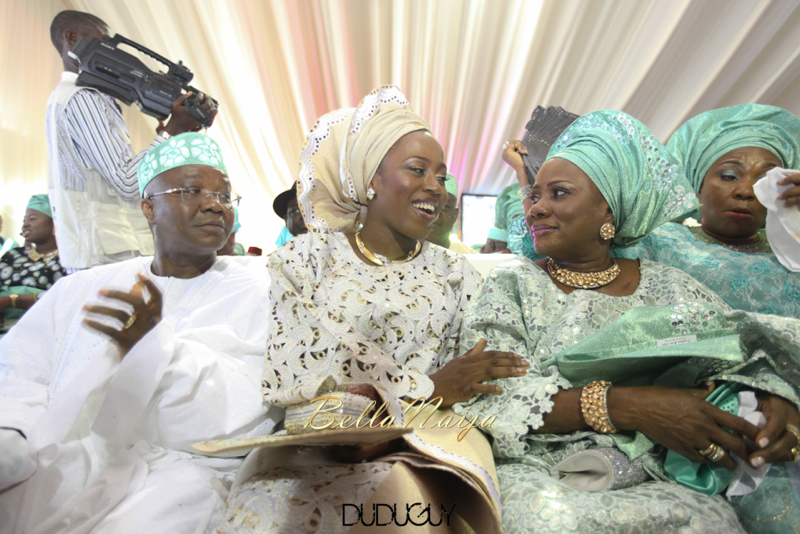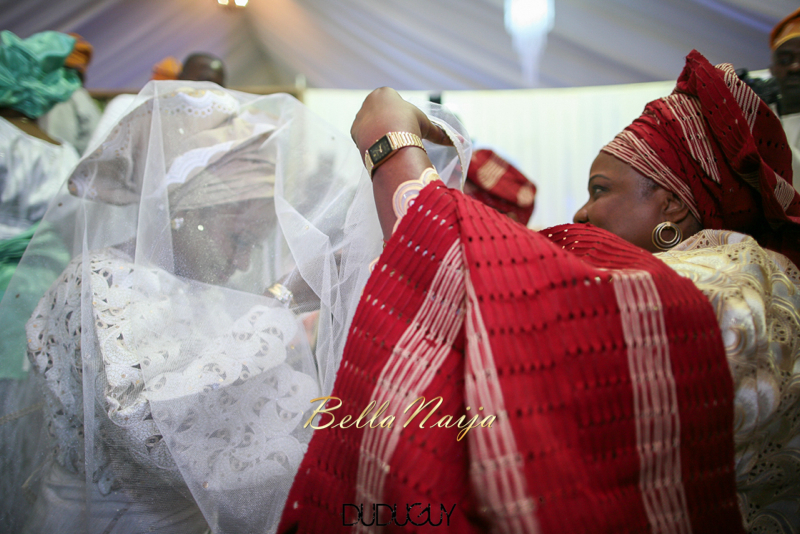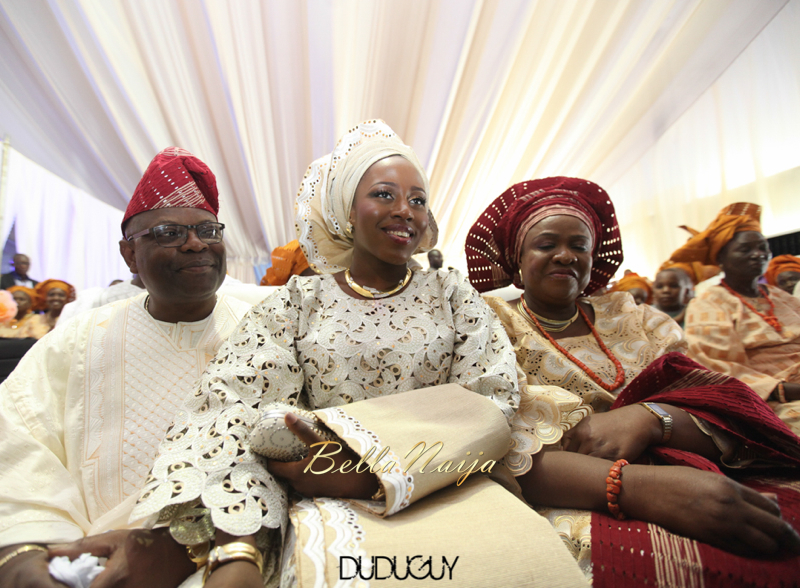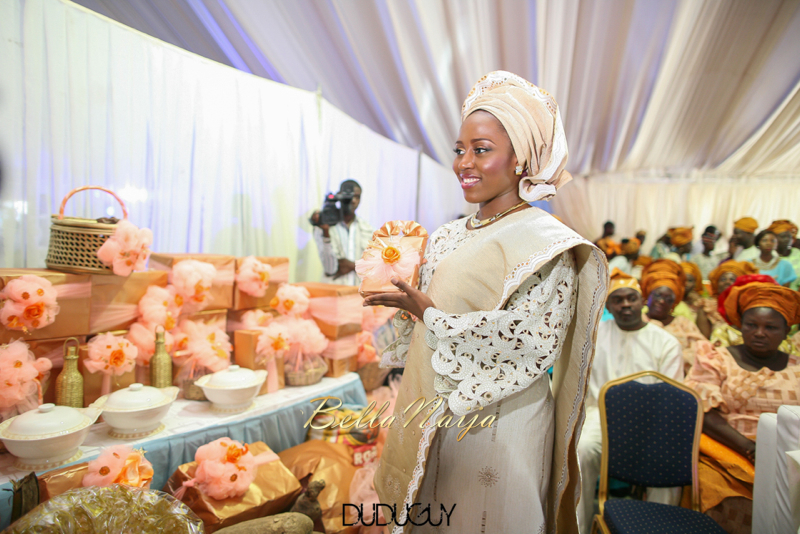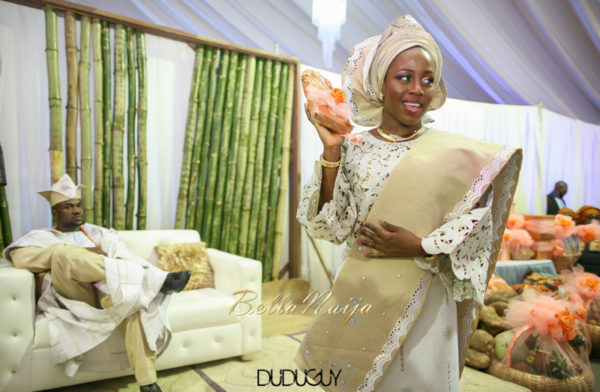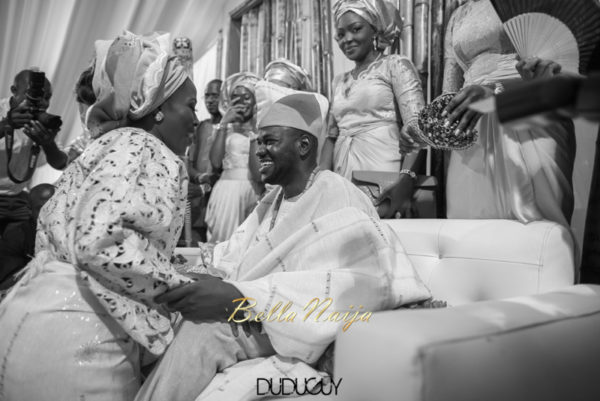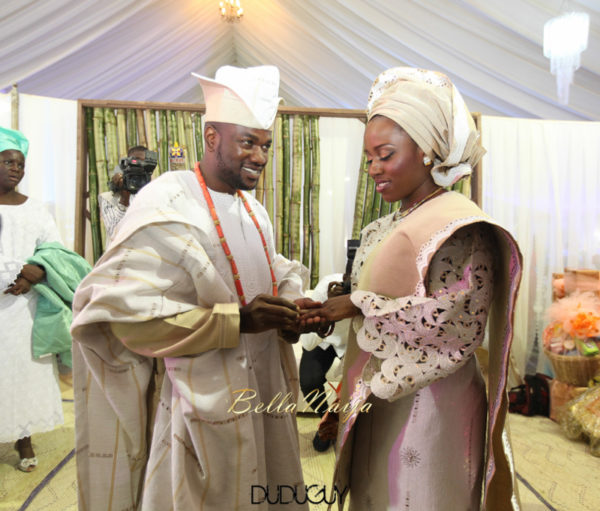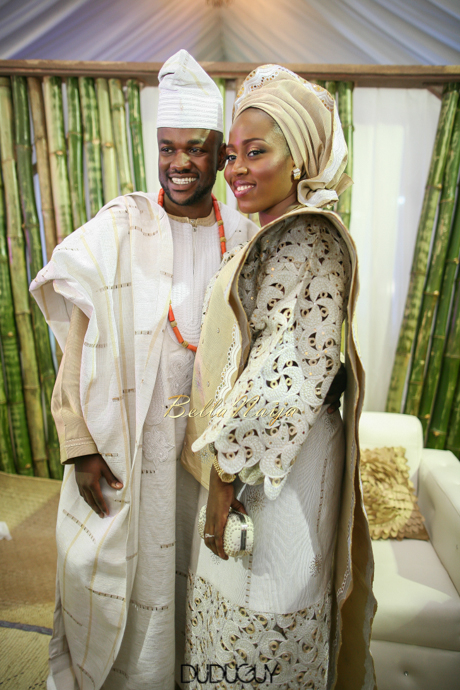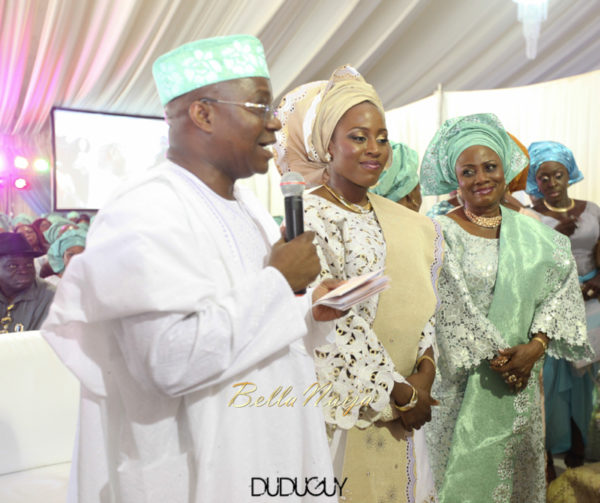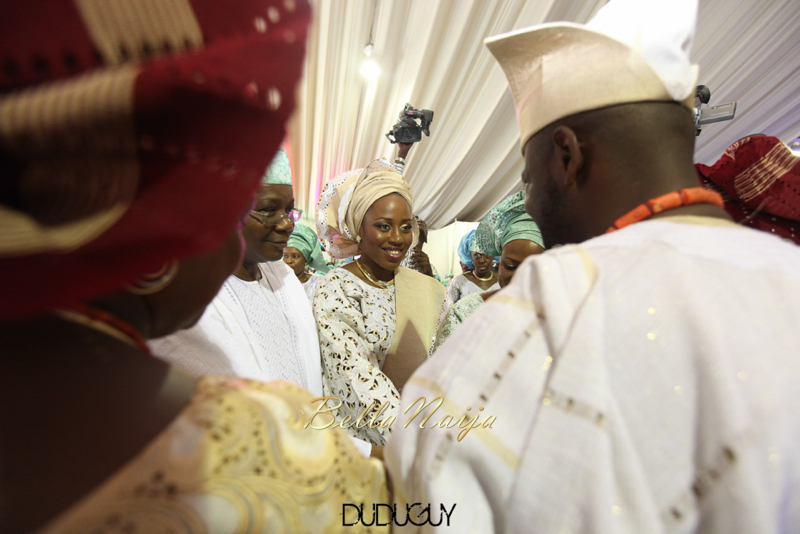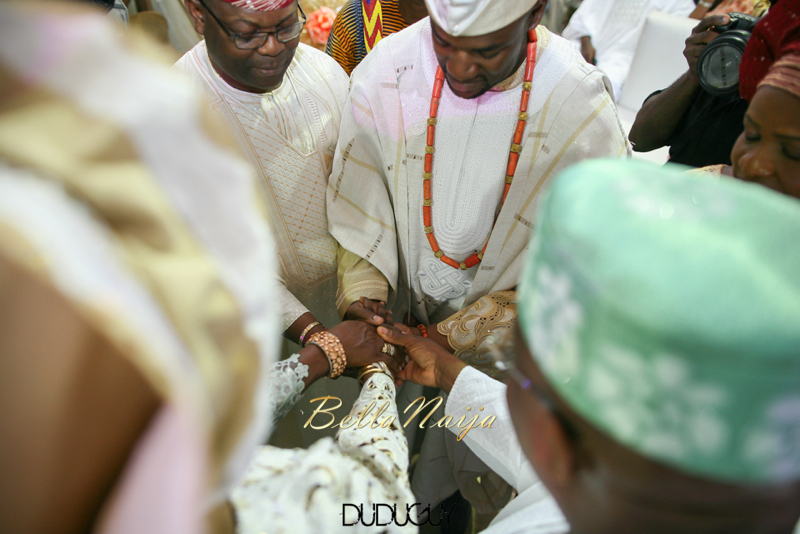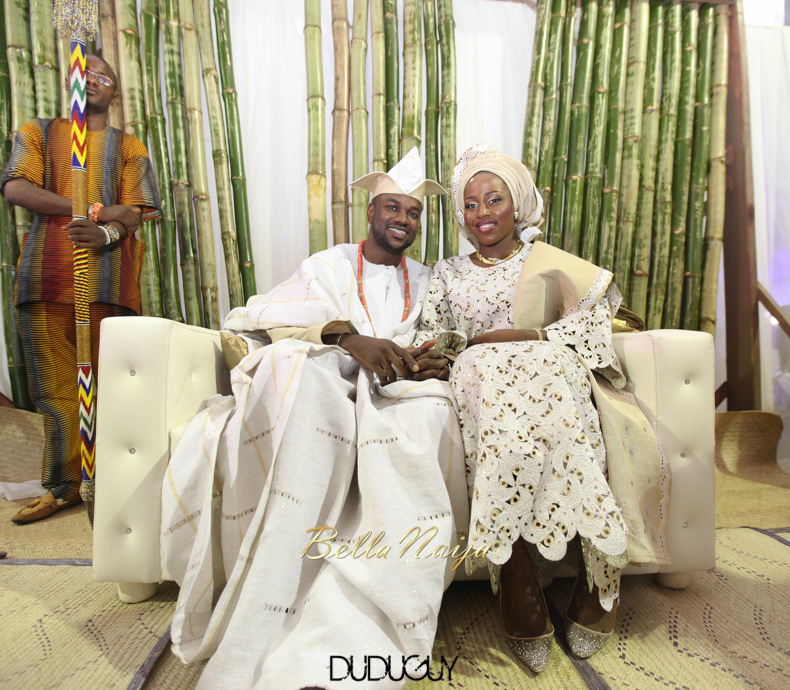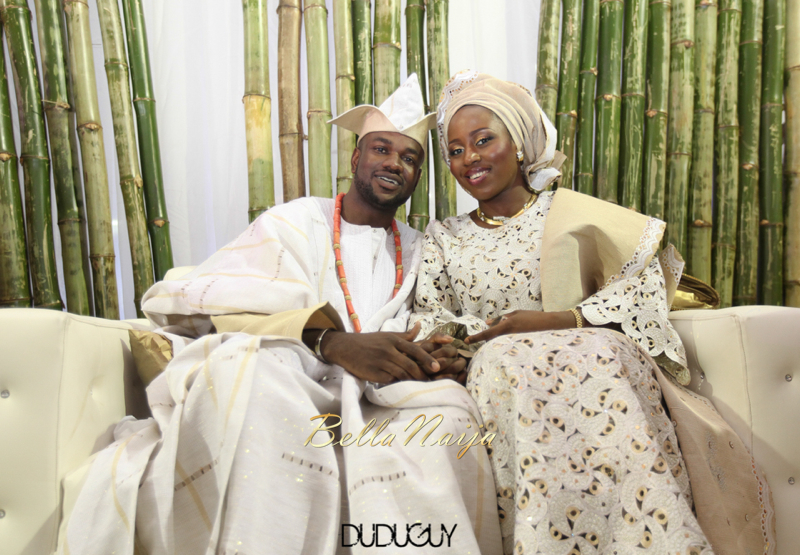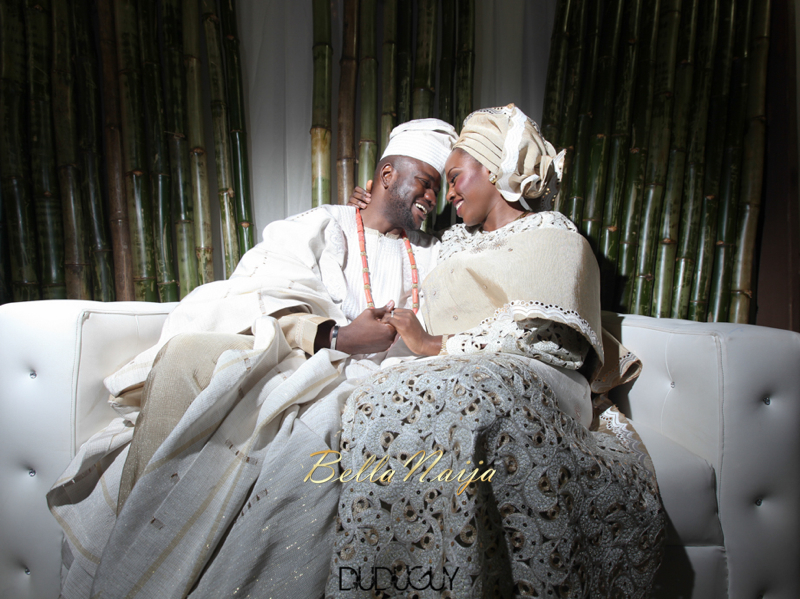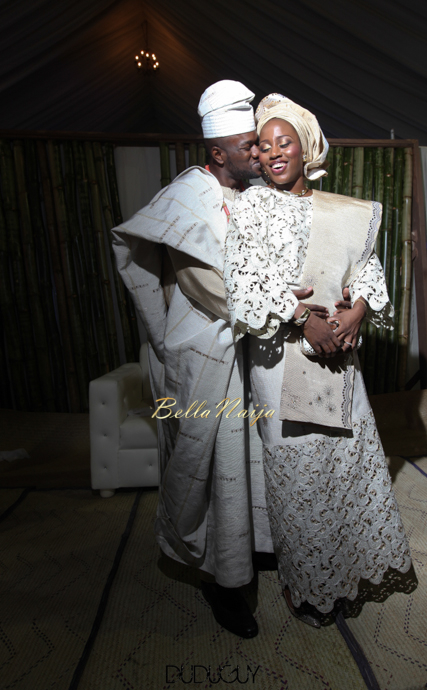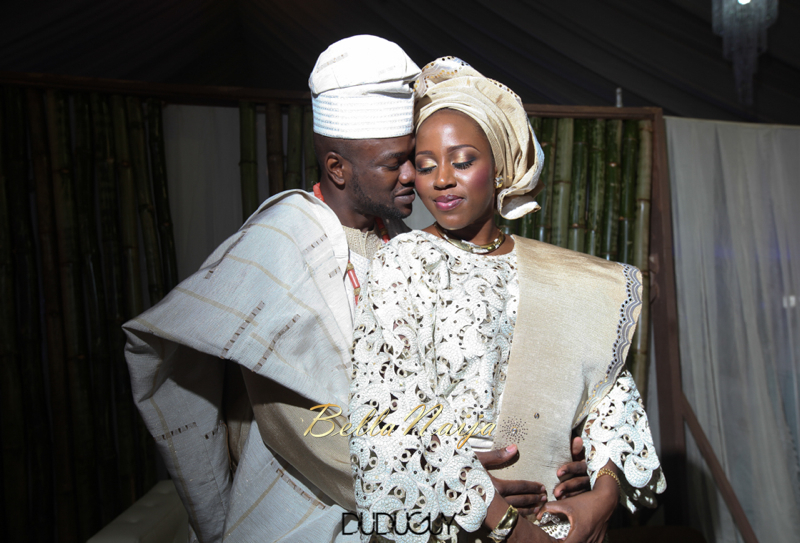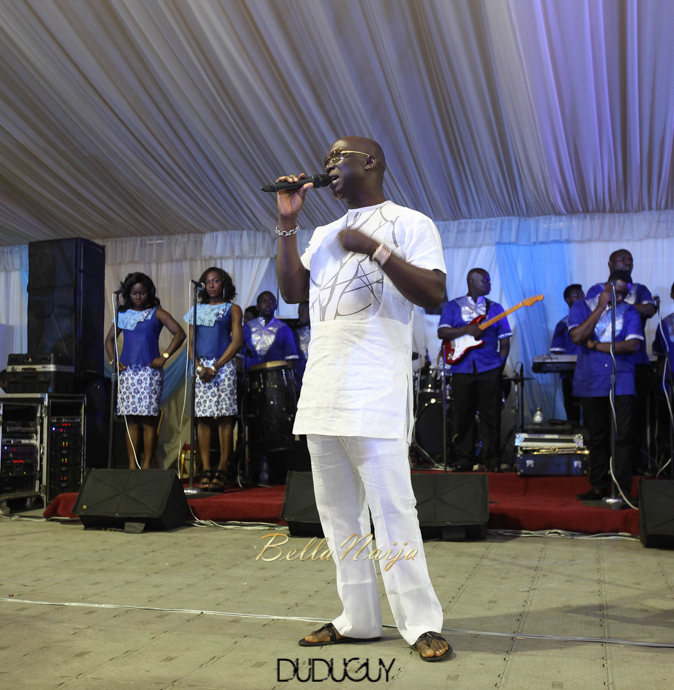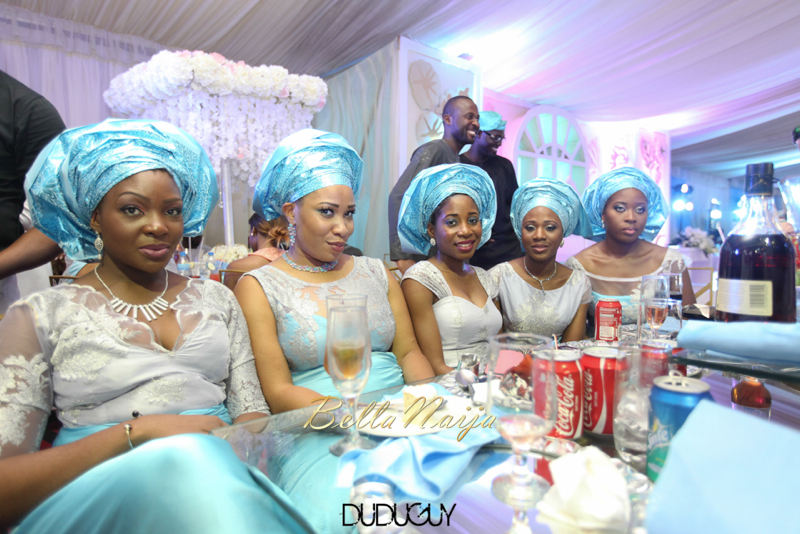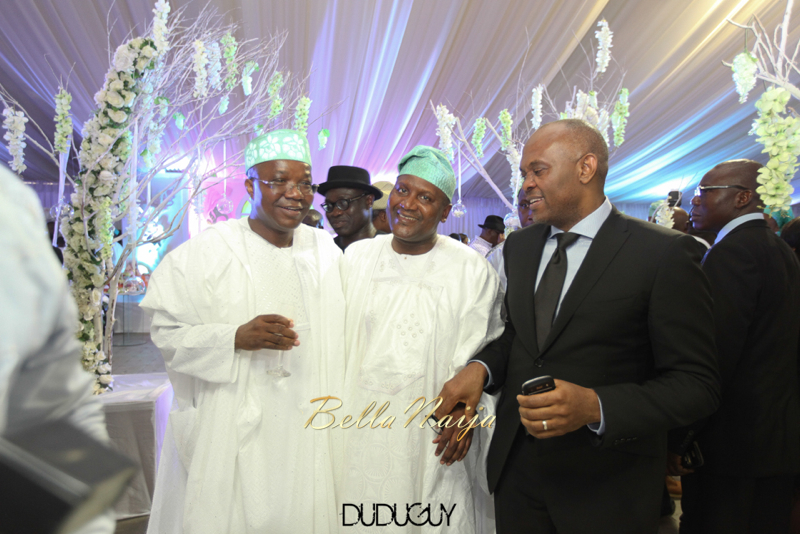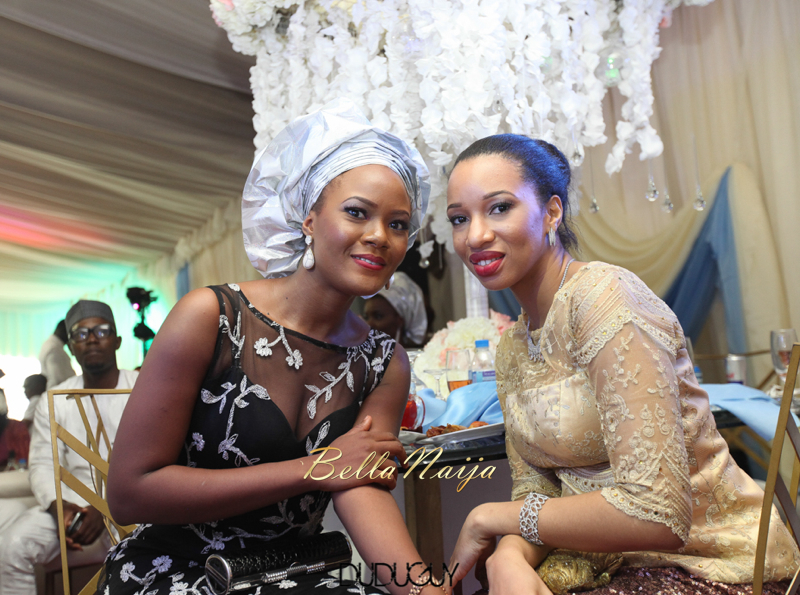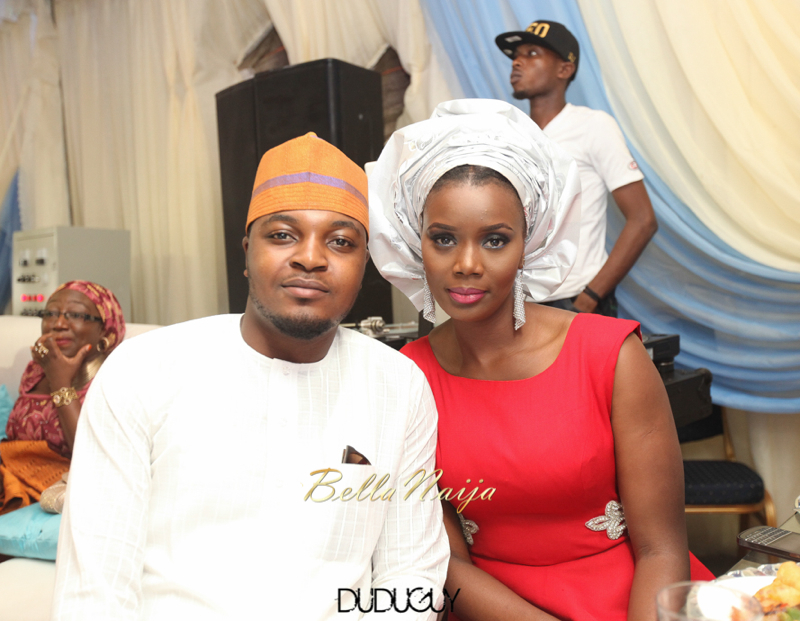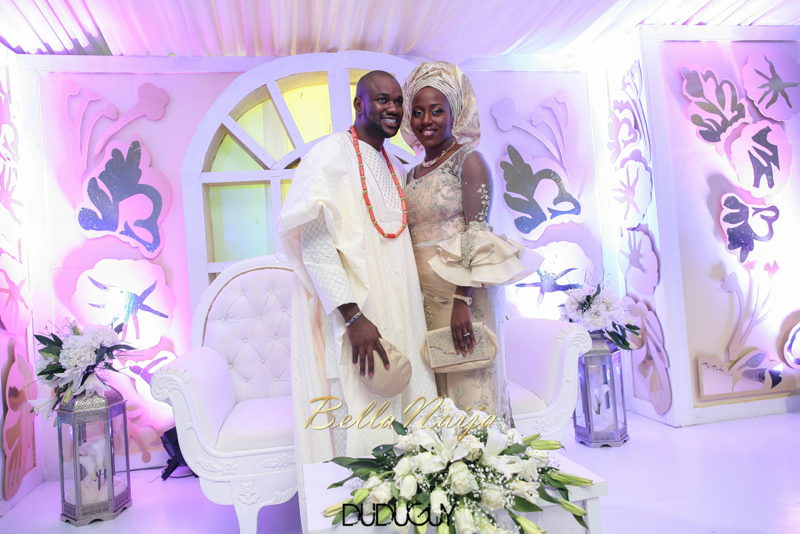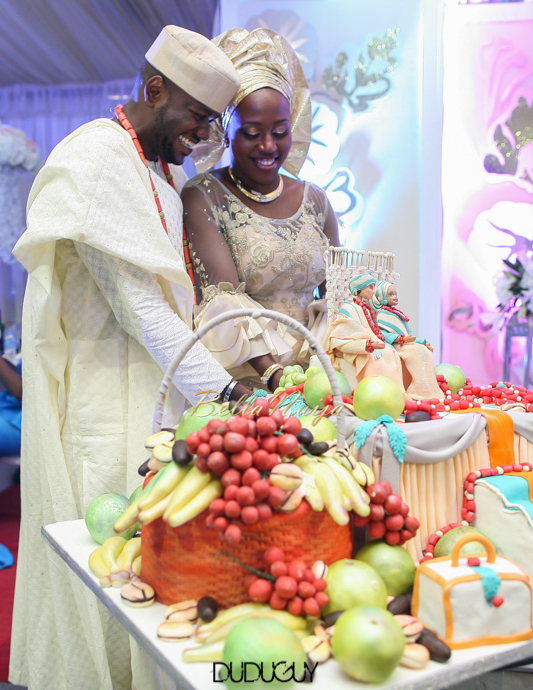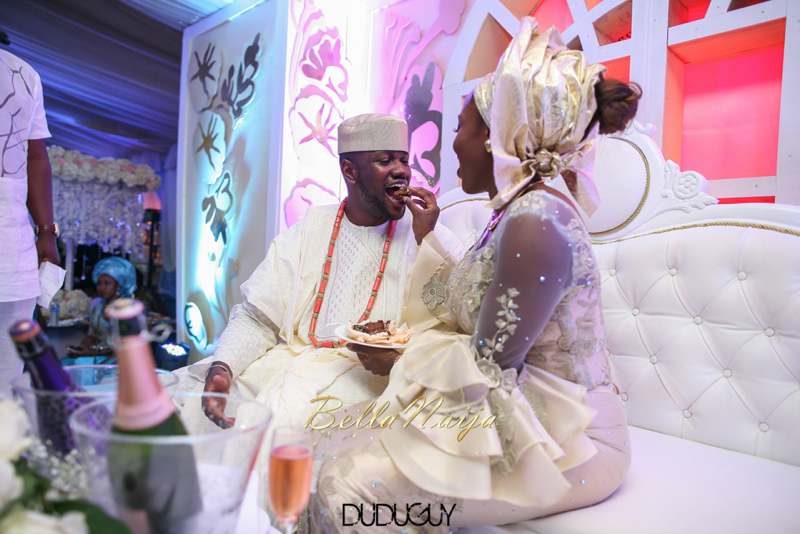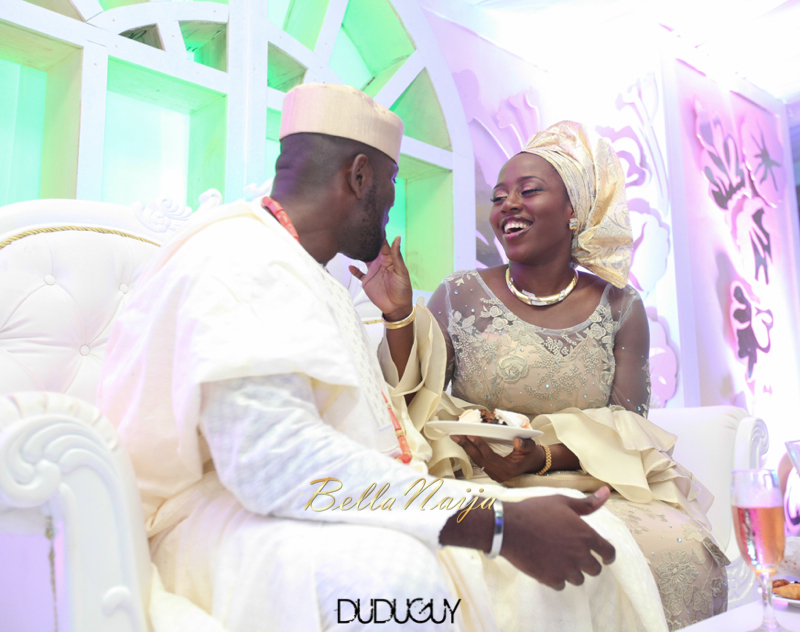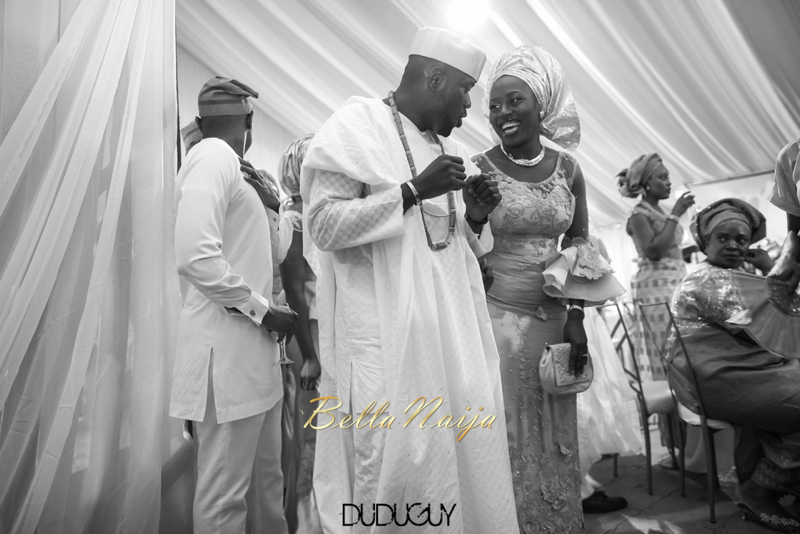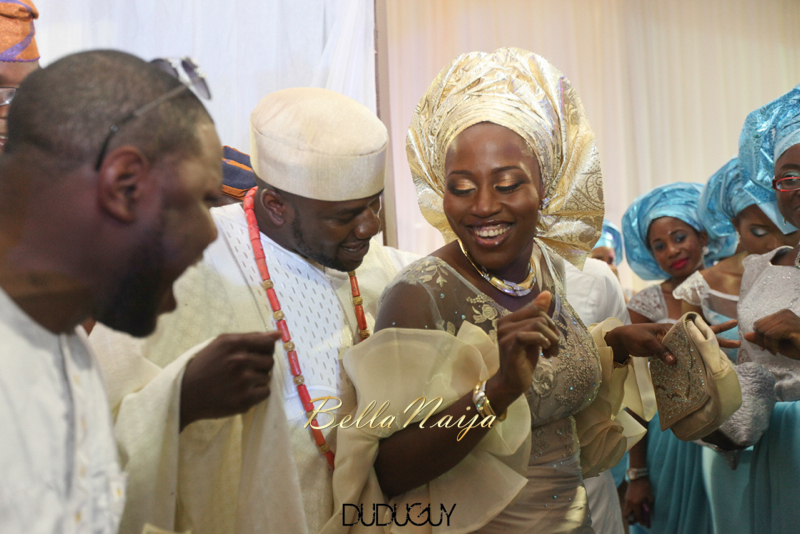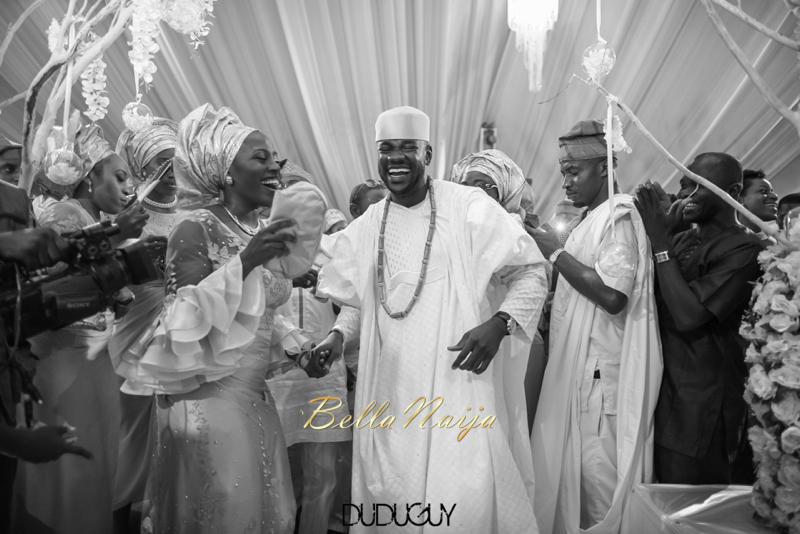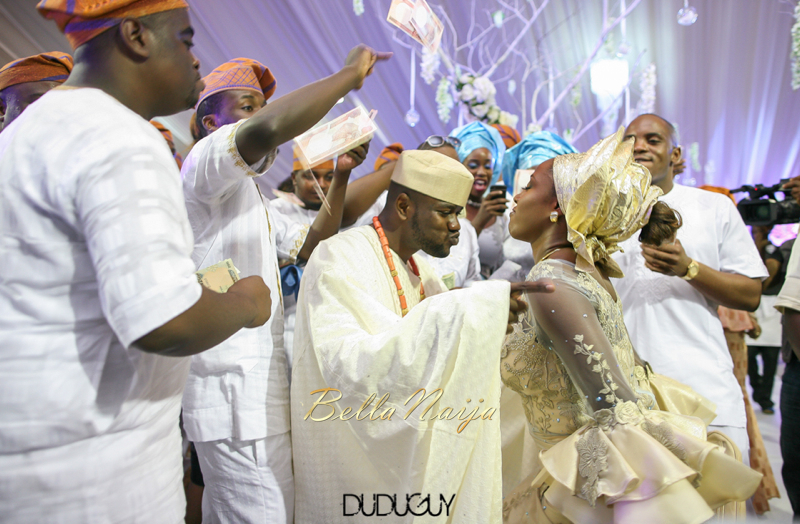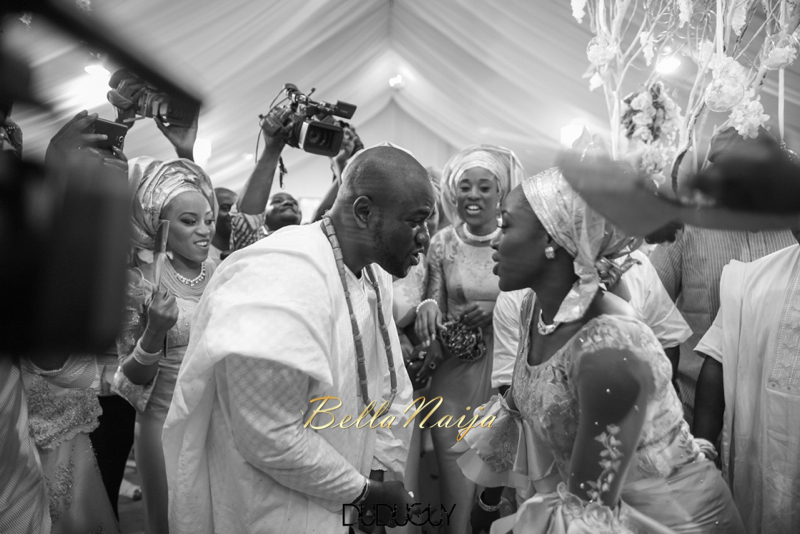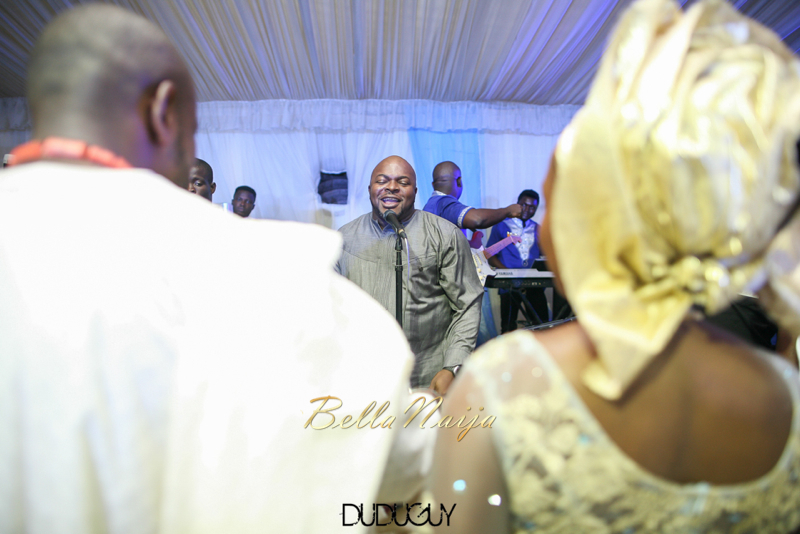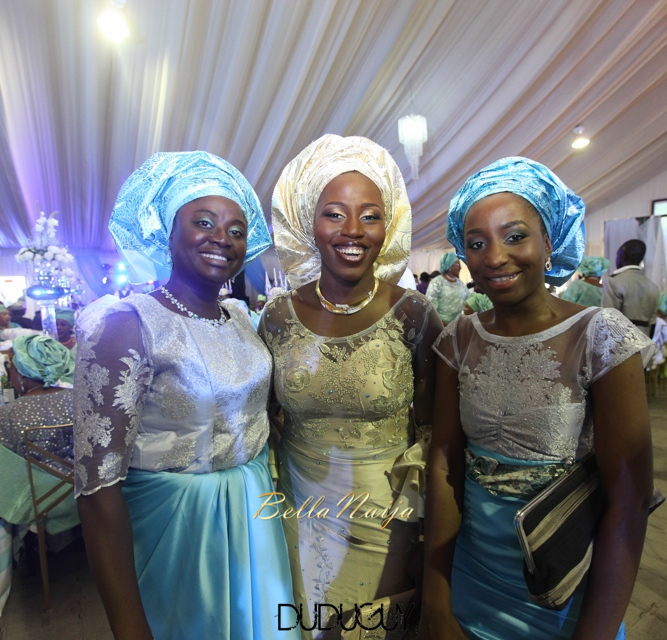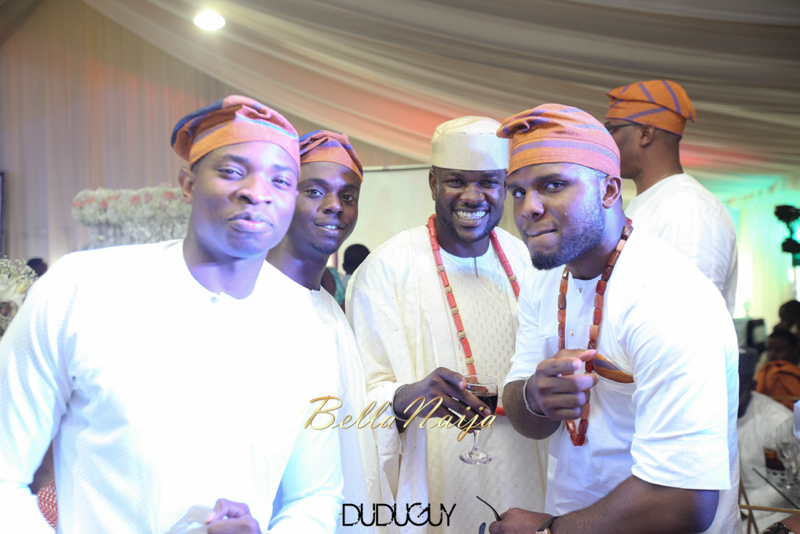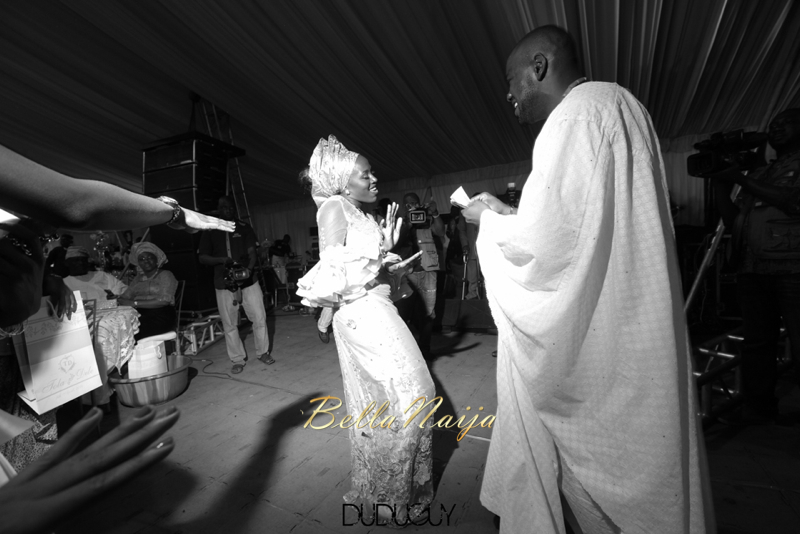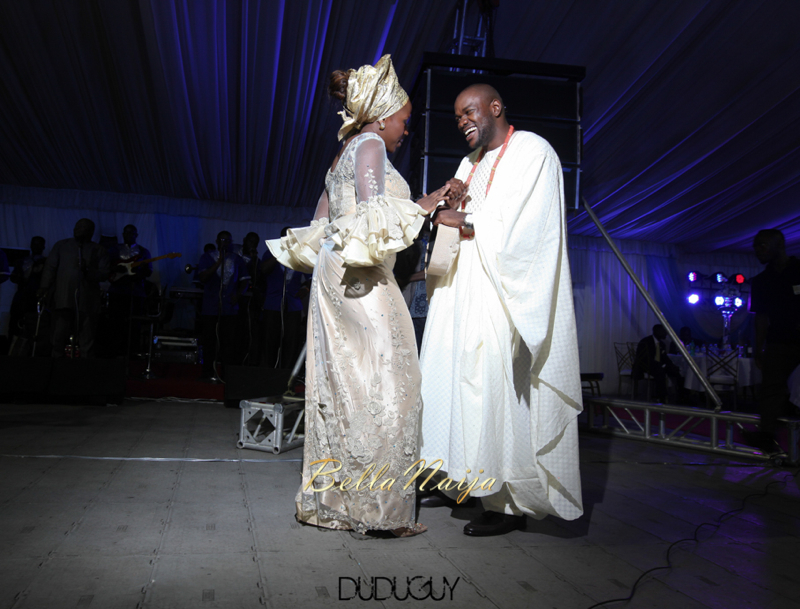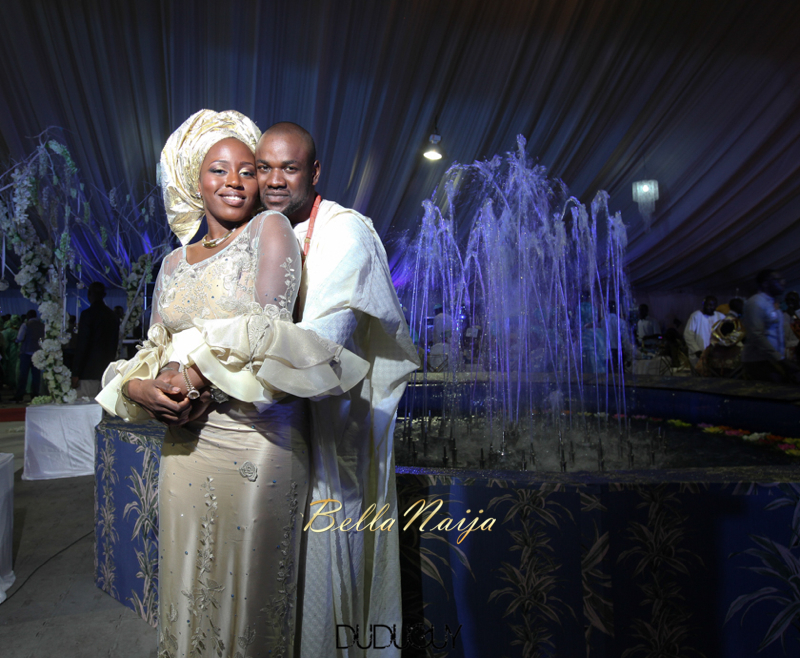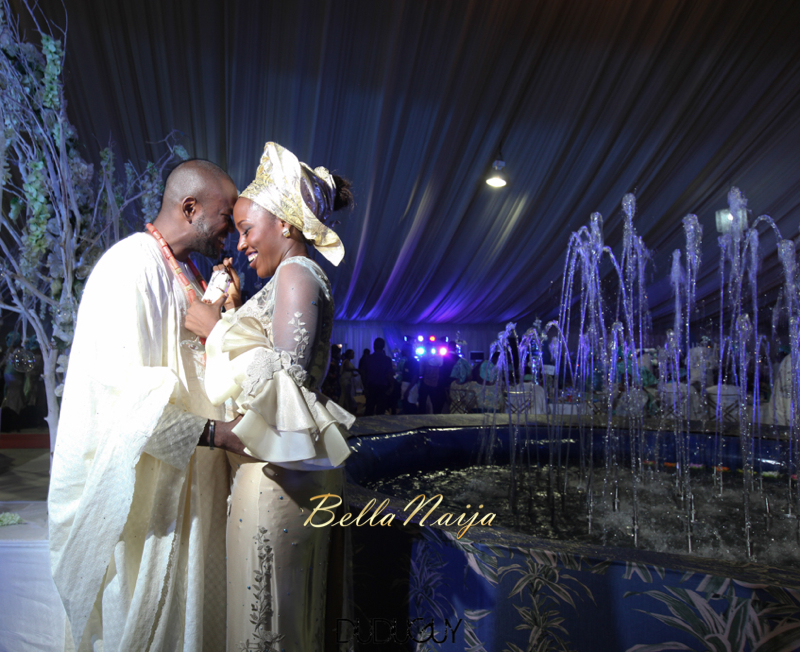 Photography
Wedding: Adebayo Deru Photography | instagram.com/adebayoderu
Engagement: DuduGuy Photography | instagram.com/duduguy1
Pre-Wedding Photos: Alakija Studios | instagram.com/alakijastudios
Wedding Info
Wedding Date | Venue | Colours
Traditional: April 5th | The Ark, Lekki | Aqua & Silver
White: April 26th | The Royal Exchange, London | Blush Pink, Ivory & Gold
Wedding Attire
Bride's Ball Gown and Reception Trumpet Dress: Vera Wang
Bride's 3rd Dress: Custom made in New York
Bride's Shoes: Louis Vuitton
Bride's Hair: Bunmi
Bride's Makeup: Claire de Graft
Groom's Blue Suit: Ozwald Boateng
Groom's Black Suit: Sidi Bespoke
Bridesmaids: Vera Wang
Groomsmen: Weiss
Traditional Attire
Bride's Makeup: Banke Meshida-Lawal of BM|Pro | instagram.com/banksbmpro
Bride's Shoes: Christian Louboutin
Vendors
Traditional Wedding Planner: Funke Bucknor-Obruthe of Zapphaire Events | instagram.com/Zapphaire_Events
Traditional Decor: Yvent Kouture | instagram.com/YventKouture
White Wedding Planner: Nneoma Odozi of Ophir Events | instagram.com/OphirEvents
Wedding Cake: Elizabeth's Cake Emporium | instagram.com/ElizabethsCakeEmporium