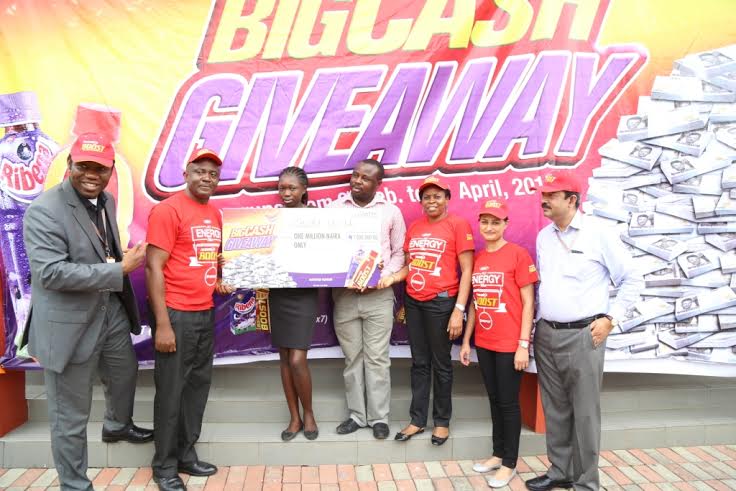 A huge congratulations to the millionaires in town and other lucky people who won cash prizes courtesy of Lucozade and Ribena in the Lucozade Ribena Big Cash Giveaway promo.
Lives have been changed, needs have been met and these lucky winners across Nigeria are having the time of their lives courtesy of Lucozade and Ribena. Congratulations to the first and second millionaires, Glory Idoda from Lagos and Mr. Udo from Akwa-Ibom.
This was perfect timing for Glory Idoda who just finished secondary school and is seeking admission into the university. In her radio interview with comedian D-DON on Rainbow FM, when asked how she intends to spend her N1, 000, 000, she said "I will use part of the money to fund my mother's business, give some to my dad and use the rest to further my education." She was so ecstatic and she also said "thank you to Lucozade and Ribena. You people should keep buying so you can also win one million Naira just like me."
There are also 150 people who won N10,000 across Nigeria!
For any queries about the Lucozade & Ribena promotion, call the toll free line 0800-GSK-CARE (0800-475-2273)
_______________________________________________________________________________________________
Sponsored Content