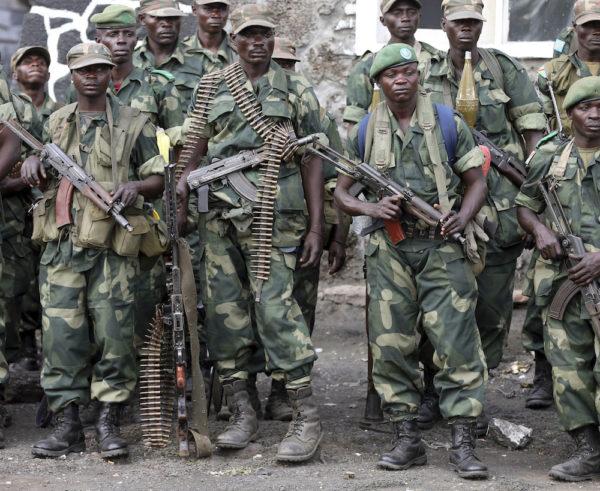 The Congolese Army said they have captured more than 180 fighters of the Democratic Forces for the Liberation of Rwanda (FDLR) in an operation launched in North Kivu Province.
Gen. Leon Kasongo, Spokesman for DR Congo Armed Forces, FARDC, said on Tuesday in Kinshasa, that the forces were achieving their objectives in the operation.
"We managed to arrest 180 FDLR members. We arrested about 66 of their dependents and a number of them have been repatriated to Rwanda," he said.
The spokesman said they have recovered at least 60 different types of weapon that were left behind by the FDLR members.
"There were also two generators, a huge cache of munitions and machetes that demonstrated the terrorist nature of the group's actions against the population. To date, we have been carrying out the operations exclusively as FARDC, and in the operations we are using our own manpower and weapons provided by the Democratic Republic of Congo," he said.