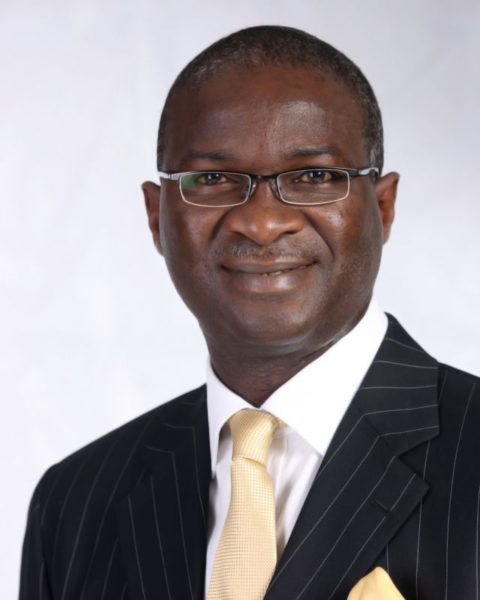 Governor of Lagos State, Babatunde Fashola on Tuesday expressed his opinion that PDP governorship aspirant, Jimi Agbaje, has limited knowledge about Lagos.
Fashola made this remark in response to Agbaje's allegations that Fashola had done nothing to revamp the slums of Lagos.
The Lagos State governor dismissed the allegations during the inauguration of the Maidan-Aina-Agiliti network of roads and bridge in the Kosofe Local Government Area, Punch reports.
Describing the Maidan- Aina- Agiliti roads as evidence of slum regeneration and urban renewal, he stated:
"When I hear the pretender to my office who is trapped under the umbrella, I feel so sorry for him because it is becoming more obvious that he does not know Lagos. Because if he knows a place like Maidan- Agiliti, he would not have made such a statement. But as I have said, his knowledge of Lagos is limited to his being driven from his home to the airport," he said.

Fashola also urged residents of Lagos not to vote for President Goodluck Jonathan in the March 28th elections.
"Any politician who makes you a promise and comes back after four years without fulfilling those promises and is promising you that he would do more, must be voted out. Any politician who cannot make definitive positive impact in your life within his first term of office will not do anything during the second term.
In the second term, he is not accountable to you anymore. This is the only time you can hold him, when he is seeking re-election. In this campaign, the PDP Presidential candidate can make all sorts of promises but for me as a citizen, this issue is no longer about promises. The issue is about his record of performance," he said.