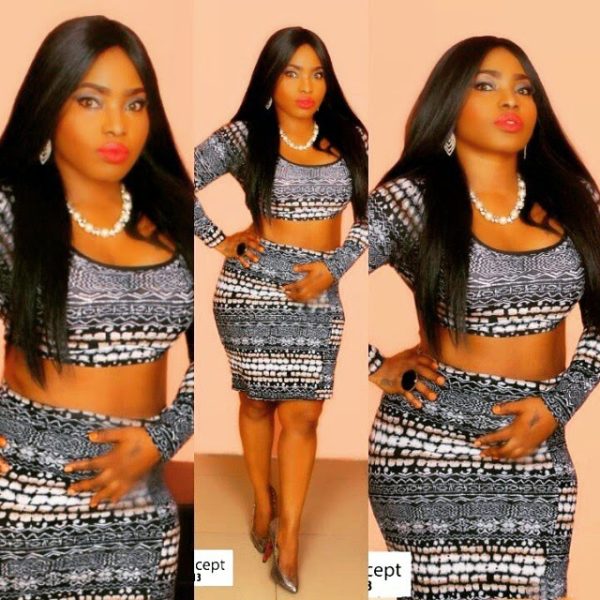 Nollywood actress Halima Abubakar announced that she will soon be releasing a bio book/look book.
She shared a few pictures on her Instagram and she captioned 'This are pics I love from my bio book/look book coming soon, with my movies under my production company modehouz. I wont address any more negativity again. This is me.'
Another picture was captioned 'I don't like to hide my flaws, cos dem plenty…But regardless of how any1 feels, am super confident, happy in my thick skin and at peace. This my tummy, I show u all, so the tummy jokes should stop…am amazing, and if you don't see that well check ur eyes and stop judging.'
We can't wait to take a look at the full lookbook.
Photo Credit: Instagram -@halimaabubakar