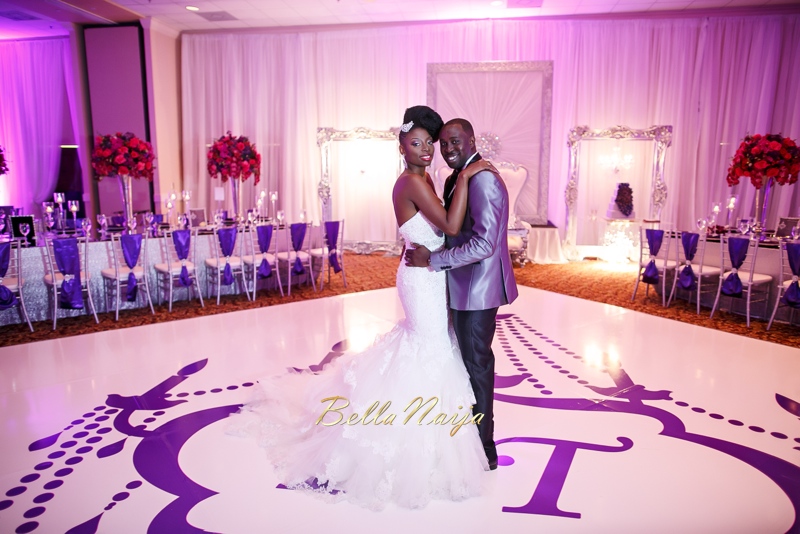 Gbeke & Femi's wedding was filled with so much love!
Their tasteful traditional engagement was planned by 2706 Events in Lagos, while they celebrated their lush eggplant and silver wedding and reception in Houston, Texas.
The couple's white wedding was planned by Chioma of Dure Events, who the couple praised profusely,
We must say that our wedding planner was the best! and she was able to get all our vendors to bring our theme to life. We could not have imagined anything better than what was done by our vendors. It was truly beautiful and glamorous. In addition, Chioma was not only a wedding planner but we became good friends which made the wedding process fun and at ease."
From the bride's stunning natural hairstyle to her rich cascading bouquet, to details like a framed order of reception on the tables, there's so much to be inspired by!
~ Pre-Wedding Photos by RH Photo Arts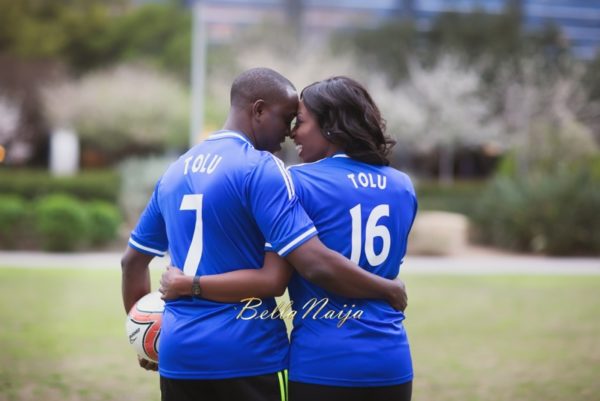 How We Met
by Gbeke, the bride
It all started in 2011, approaching the end of my senior year at Ohio State University and looking forward to graduation, I decided to take up a project I had never done before. I assisted my friend to plan her older sister's wedding. The wedding preparations were surely an overwhelming yet fun task but I did not know that this occasion would connect me to my future husband.
During the wedding reception, when everything seemed to be going smoothly so I took a break. I got the chance to talk to one of the groomsmen, whom I found his relationship to the groom interesting. During our conservation, he asked me why I was still single. Then I asked him, "is it by force to be in a relationship?" He laughed and responded "No… but you are a lovely, mature and elegant lady, I would not think you were single" I responded, "ooo…okay… thanks" lol.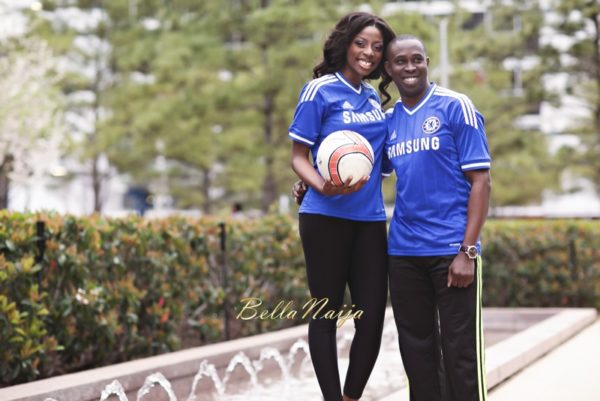 After that day, we exchanged numbers and kept in touch as friends. One day he called me and said that he had a friend he wanted to introduce me to. All I said was "Hmmm". He started telling me his friend's credentials and I laughed. Not knowing he had already passed my number along to this friend, who turned out to be Femi.
He told me to go check his friend's picture online (on Facebook) and I should be expecting a call from this guy. I was so shocked because I had not been given enough time to evaluate whether or not I wanted to connect with this mysterious guy.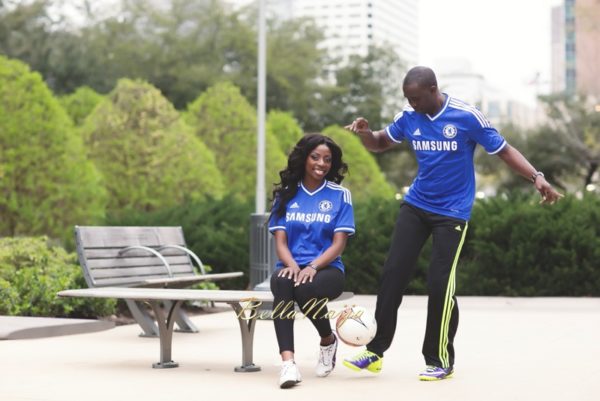 Femi called me that night and I told him that I was busy. He later called me back a few days after and we spoke for six hours. It felt like we had known each other for a long time. From that night, we consistently keep in touch and he continued to show me that one of his priorities is to see me succeed in my education and in life. These characteristics, among many, drew me closer to him as we got to know as each other. As the year progressed, God provided me the opportunity to move down to Dallas, Texas to pursue my Masters and the rest is history.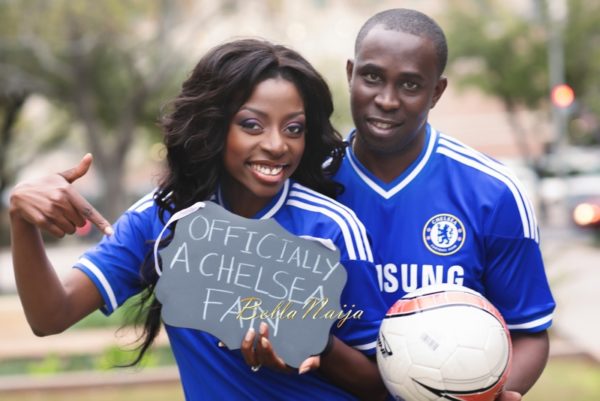 by Femi, the groom
Early 2011, I was on a roll and life was good. Suddenly my friend gave me a call and told me he was at this wedding and he met this awesome lady. He talked to her and he felt she would be great for me. He called me up and told me about her and gave me her number.
The next day I gave her a call and she gave me some attitude on the phone. At that time she was going through her senior year finals and preparing for graduation. I left her alone for a few days and told my friend I wasn't interested any more but he advised me to still go ahead and talk to her. Subsequently, I called her another time and we connected right away. Till that day, we kept in touch till she graduated. She moved down to Dallas, Texas to pursue a MPH (Masters of Public Health) degree, we went on few dates and the rest is history.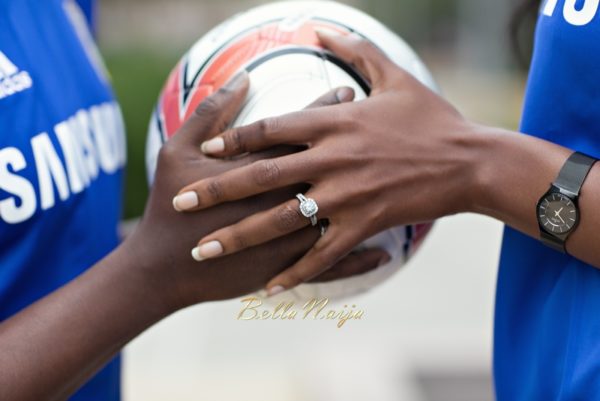 The Proposal
by Gbeke, the bride
Day: MAY 18th 2013
So! This day was surely an ordained and blessed day from God. It all started off with my MPH graduation ceremony. My graduation was surely an awesome experience and it was great to be receiving my diploma. After the ceremony, I was able to meet up my family and my lovely boyfriend at that time and we took lots of pictures. It was a good day as I was able to meet all my friends' families as well … Little did I know that another special plan was going to happen that same day. After the ceremony, my parent and I drove back home to get some rest before attending my graduation reception at my uncle's house planned by Femi.
My mum insisted that I change my clothes and I was just wondering why but I still went ahead and did it. We got to my uncle's house later in the day and it was great to see our friends come out to celebrate with me. Fast track, about 2-3 hours later, I started looking for Femi but he had completely vanished. I got frustrated about it but I tried to not let it ruin my day…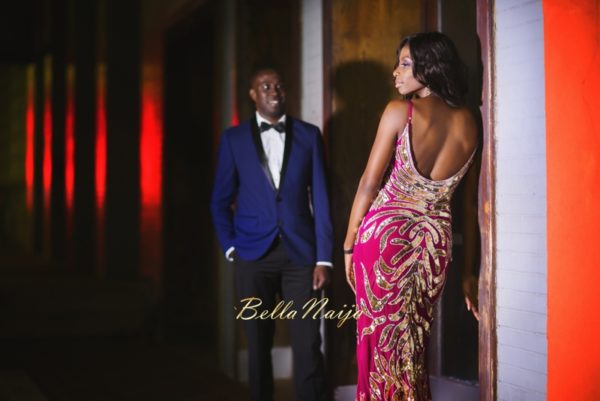 As the evening went by, I escorted some of my friends out and this was when it all started. As I was sending them off with some of the cupcakes I had made for the occasion, Femi decided to show up. He then pulled me to the middle of the living room to make a vote of thanks.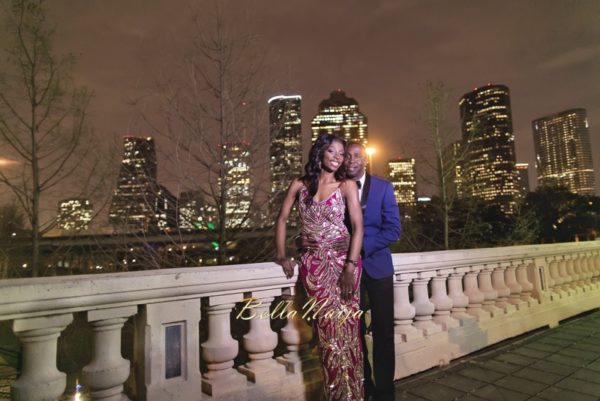 In my mind I was just wondering what I was going to say after his speech but before I knew it, he started facing me, shaking nervously and telling me how much he wants to spend the rest of his life with me. He got one knee and asked me, "WILL YOU MARRY ME?" and all I could do was scream "YES!!!!!!!"
I couldn't believe it was happening.. I just started crying because it was truly an experience I dreamed of. The ring was perfect and I could not stop looking at it as I was assisted to a chair because I was so overwhelmed. lol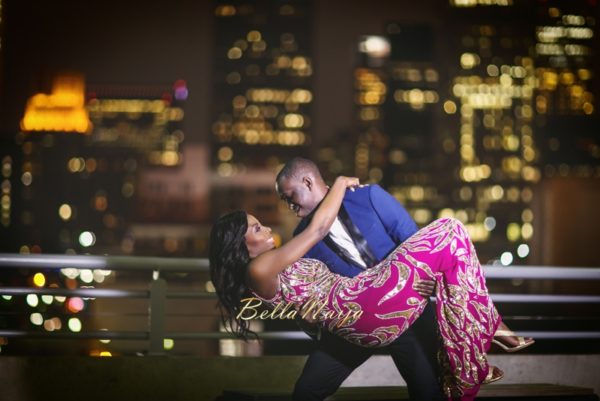 Gbeke & Femi's Advice for Other Couples!
1. Be prayerful throughout the wedding process. Let God be the one to lead you and your significant other through the decision process because the preparation towards your wedding day is sensitive, emotional and you and your hubby are embarking into another phase of life together.
2. When that special day comes, just have fun! 🙂
Highlights
Our First Look: We decided not to go with the tradition. This moment was awesome. We were able to just admire each other and pray together before we headed to the ceremony venue. It was a moment we had just to ourselves. It was truly beautiful.
Walking down the aisle: Oh my! From the moment the door opened, everything that I was worried about was completely forgotten and all I was thinking about was this very special moment with my dad and above all, walking down to be join to the amazing man that God has given me. The music and the atmosphere was just perfect. I cried all the way down the aisle.
BellaNaija Weddings wishes Gbeke and Femi a blessed and beautiful married life.
~ White Wedding by RH Photo Arts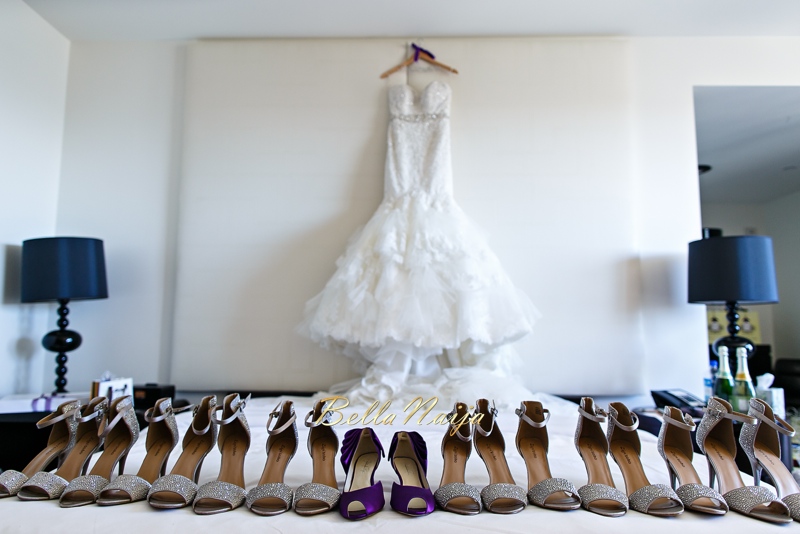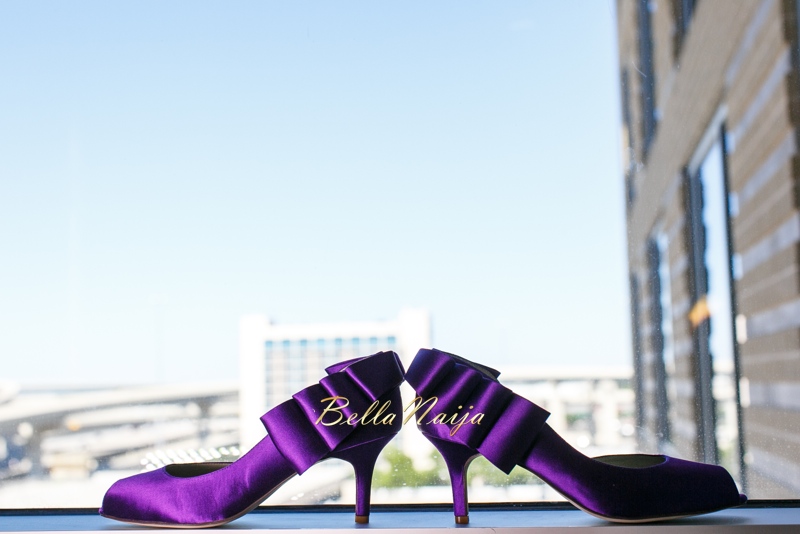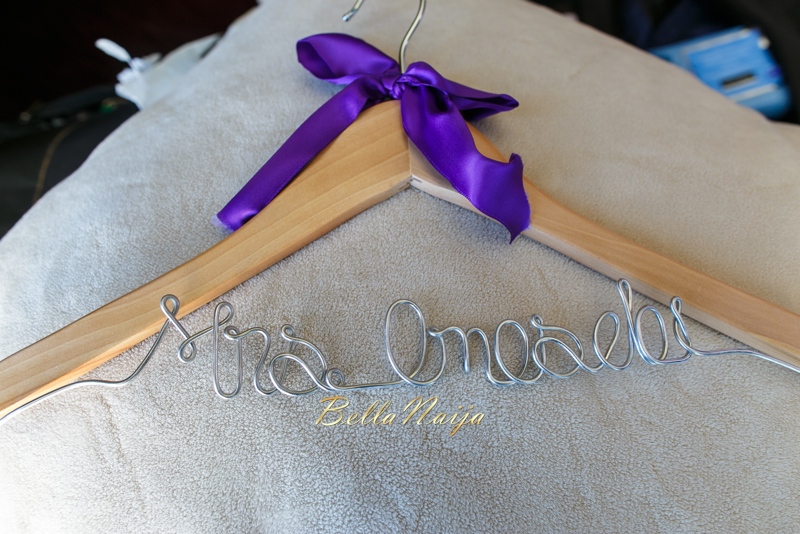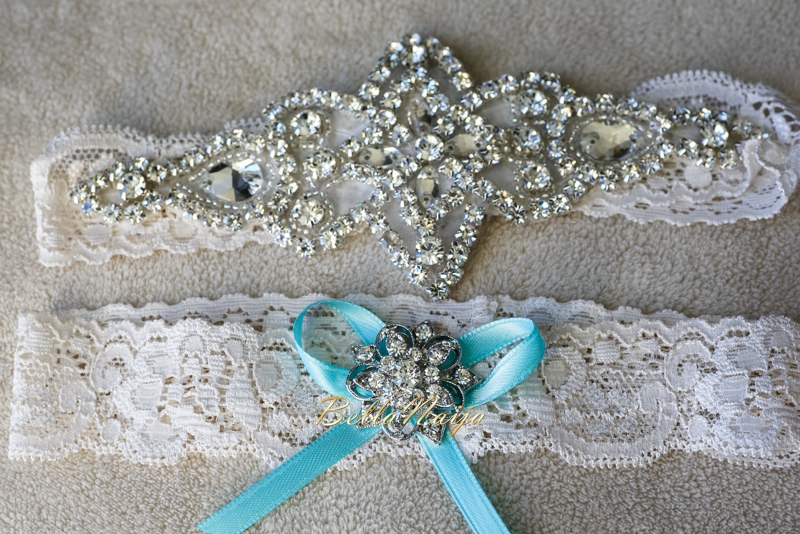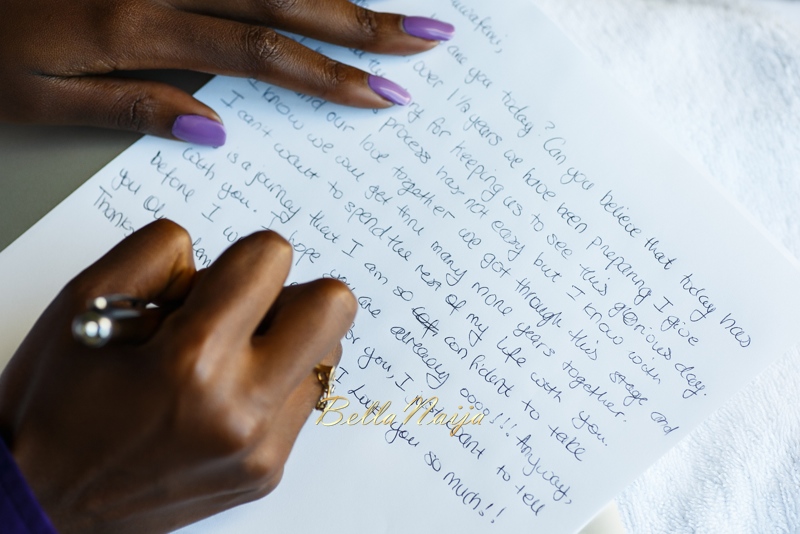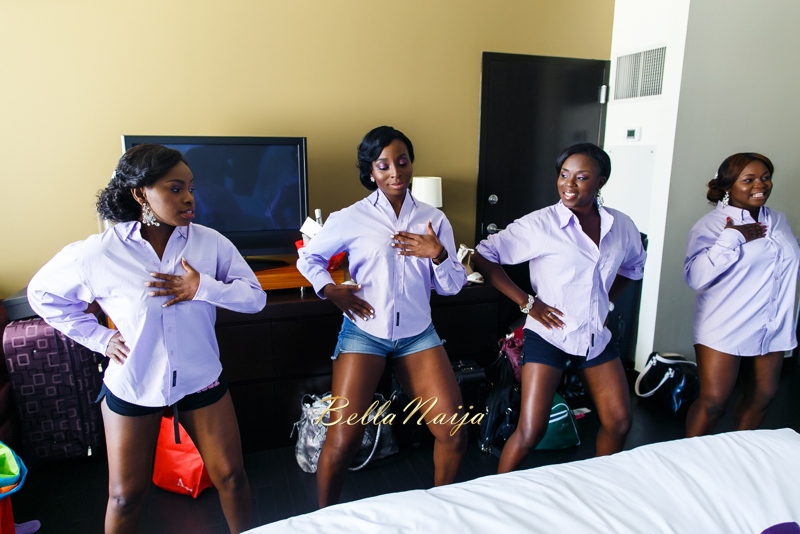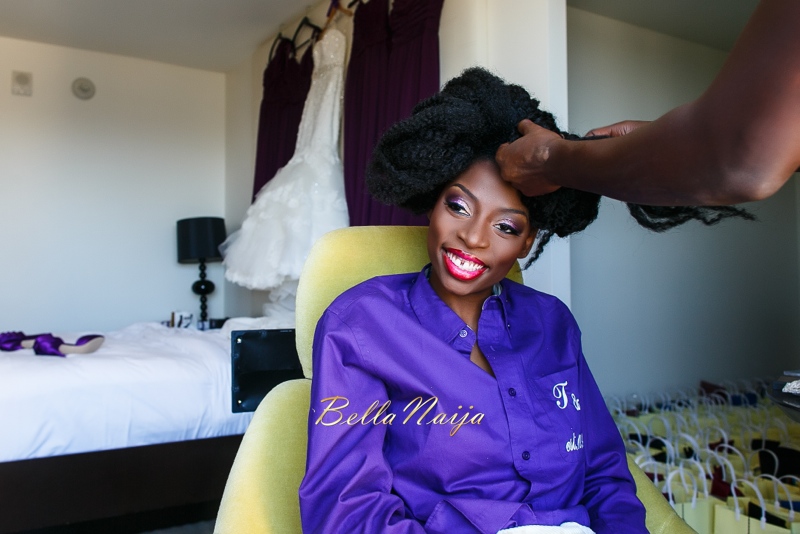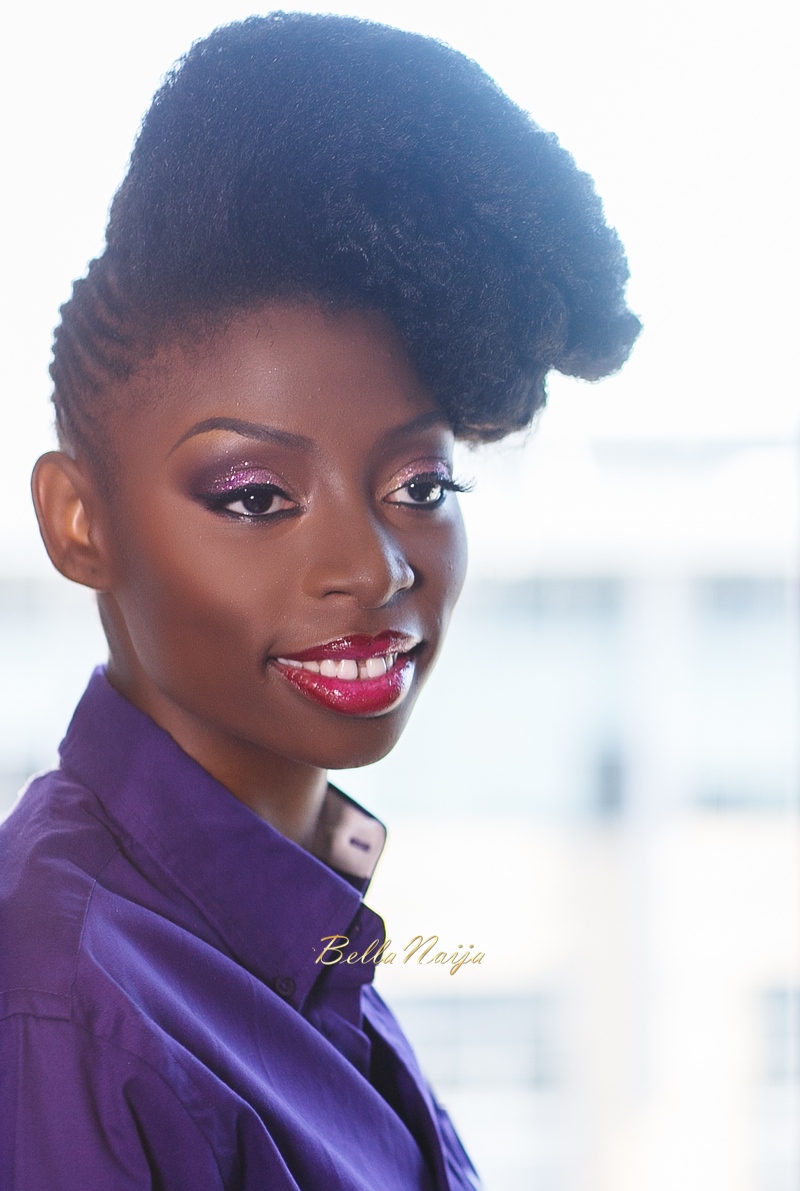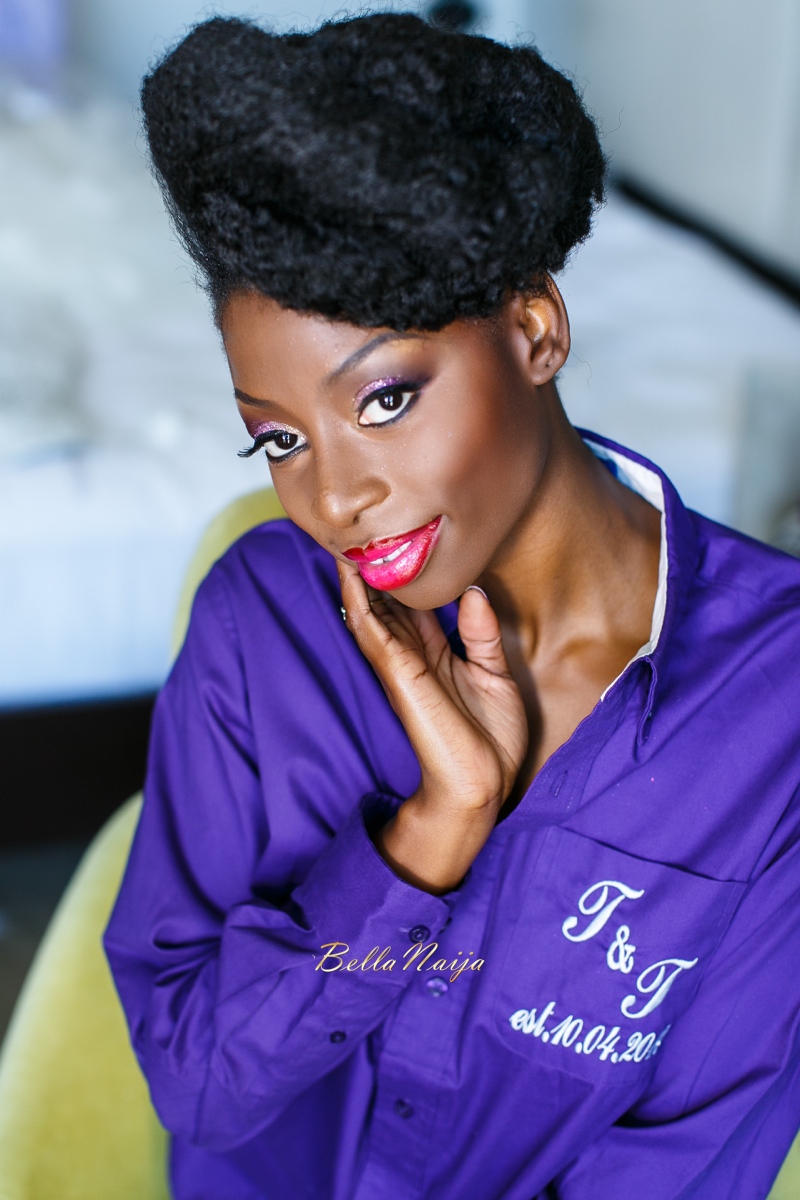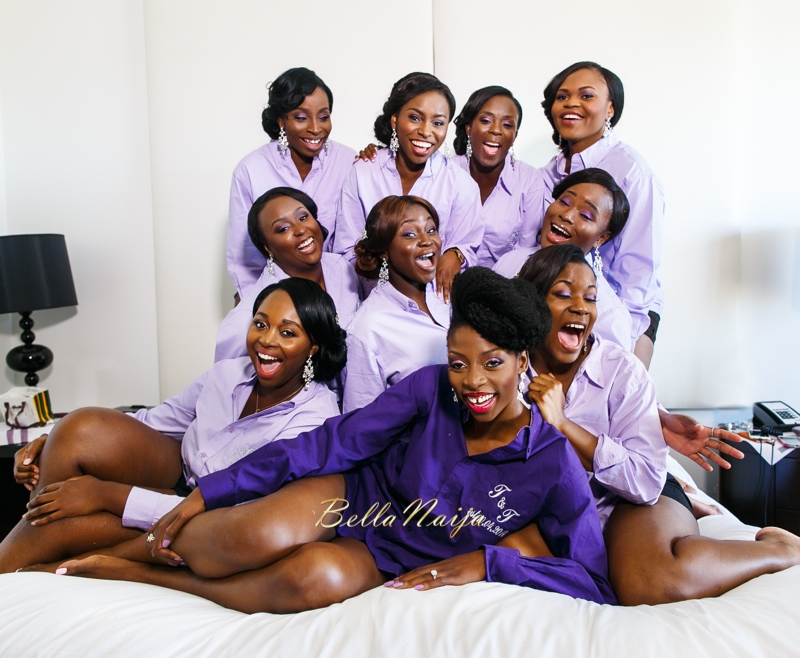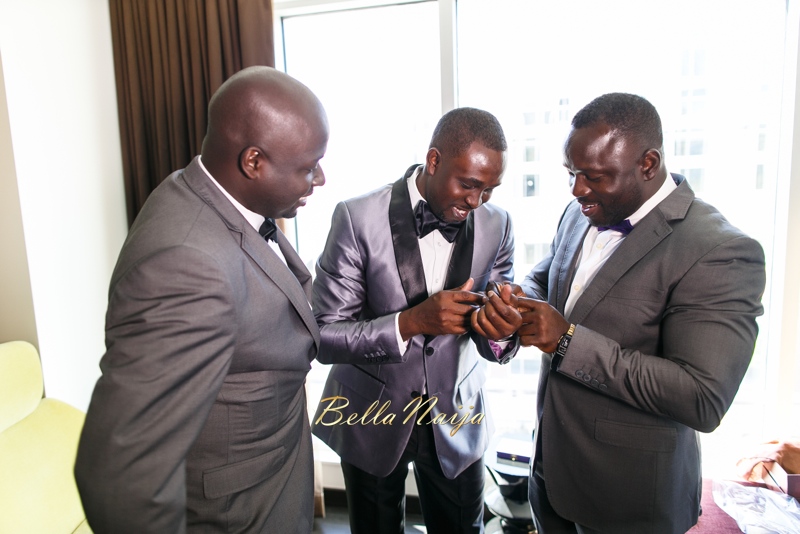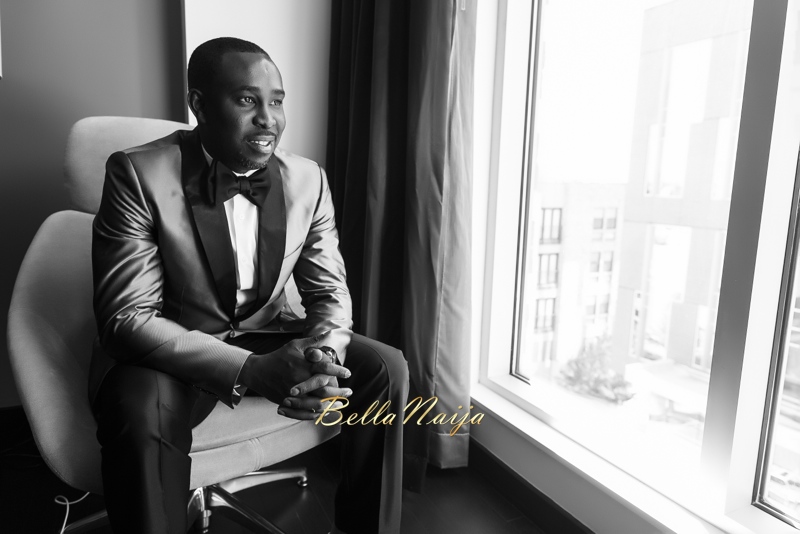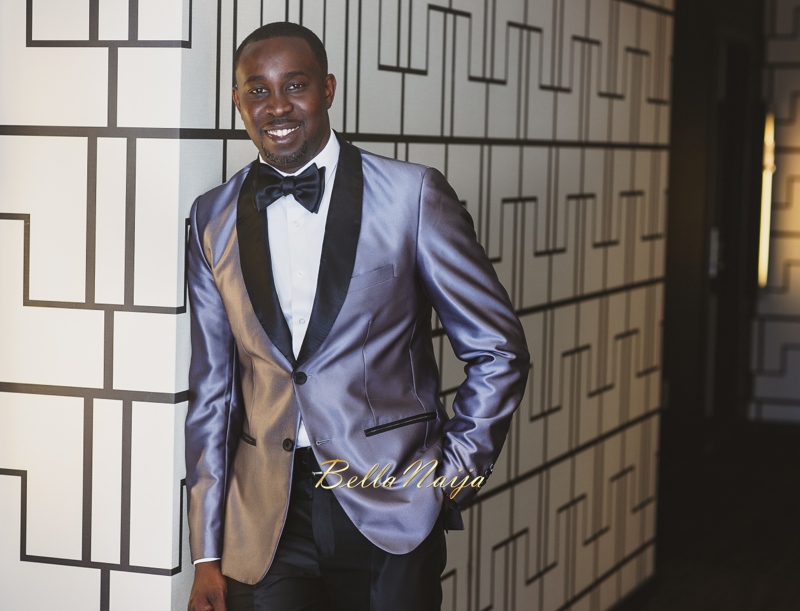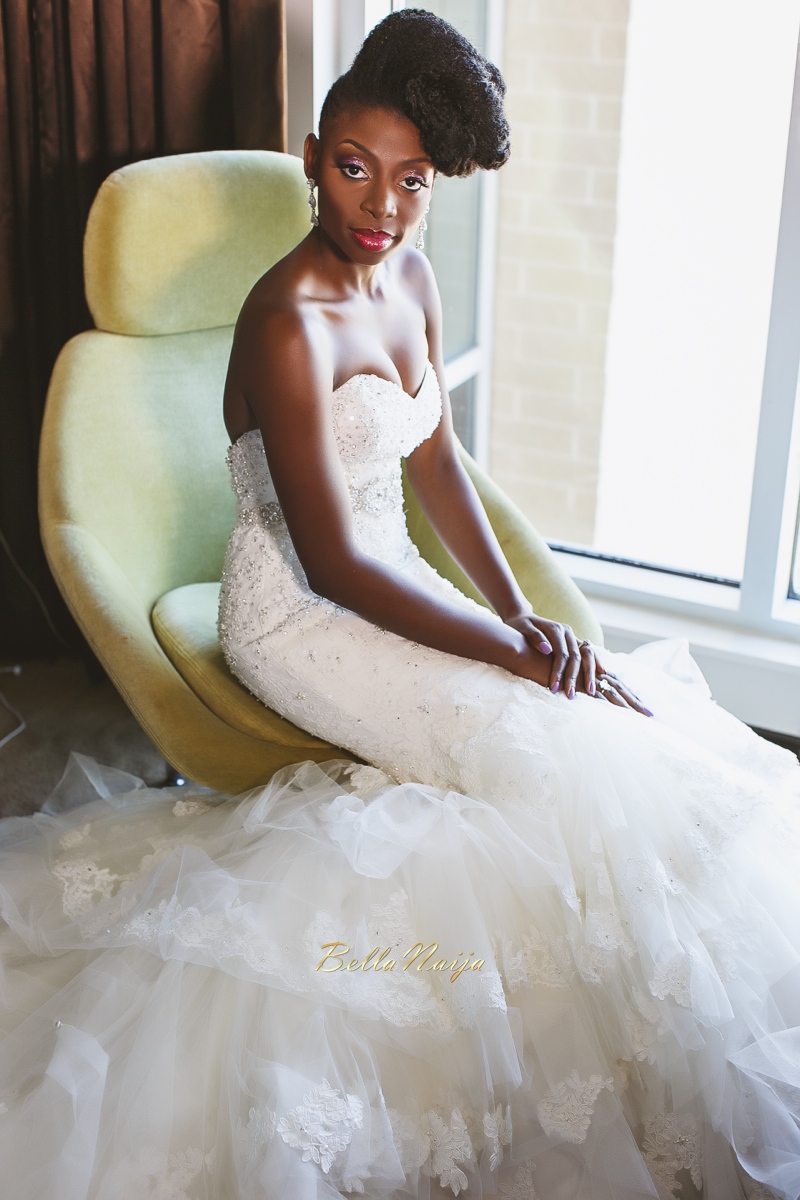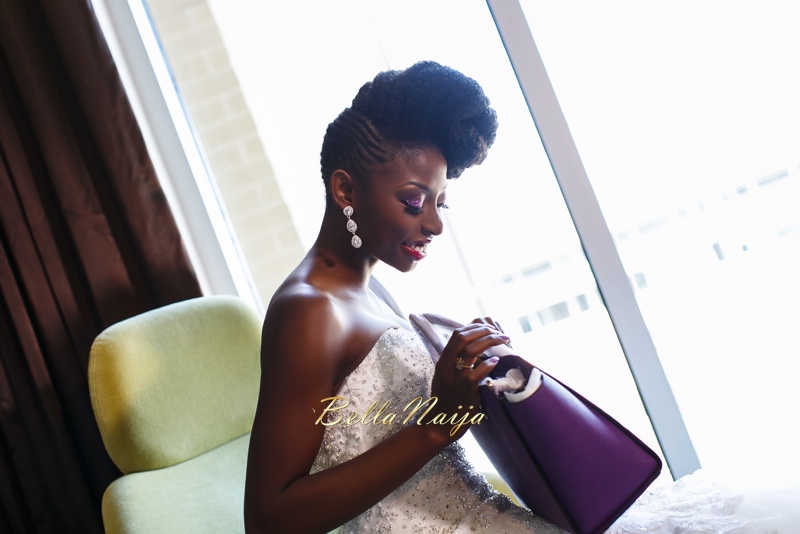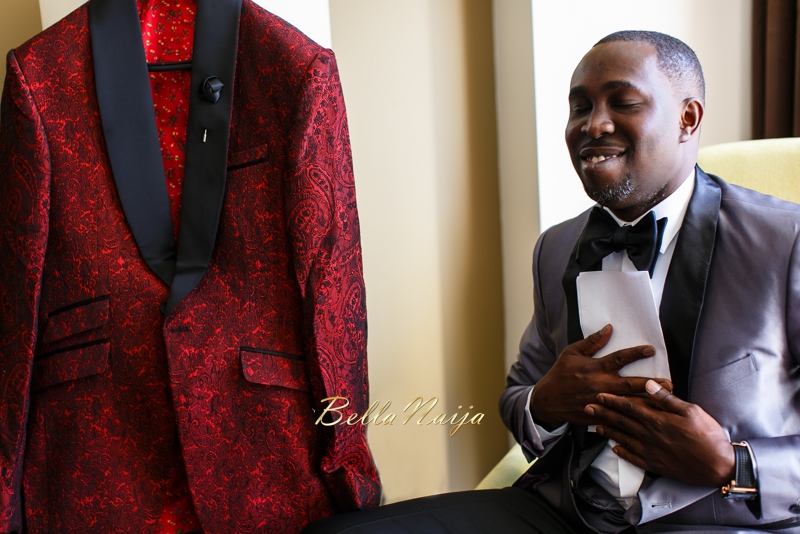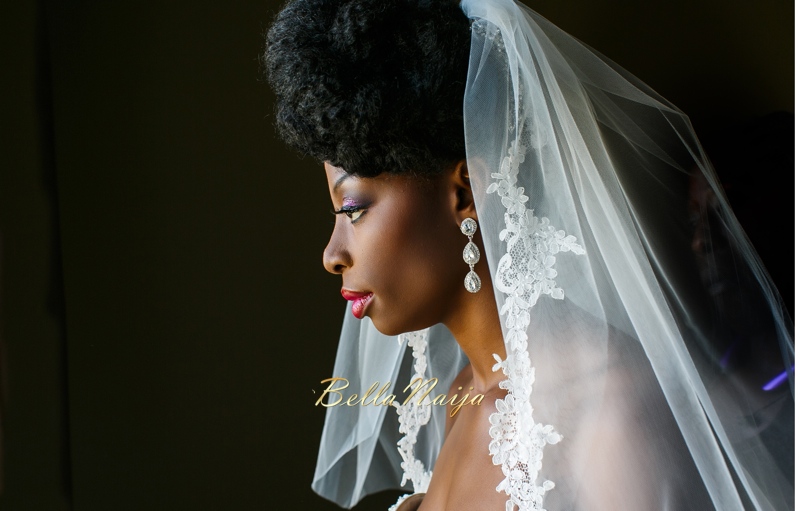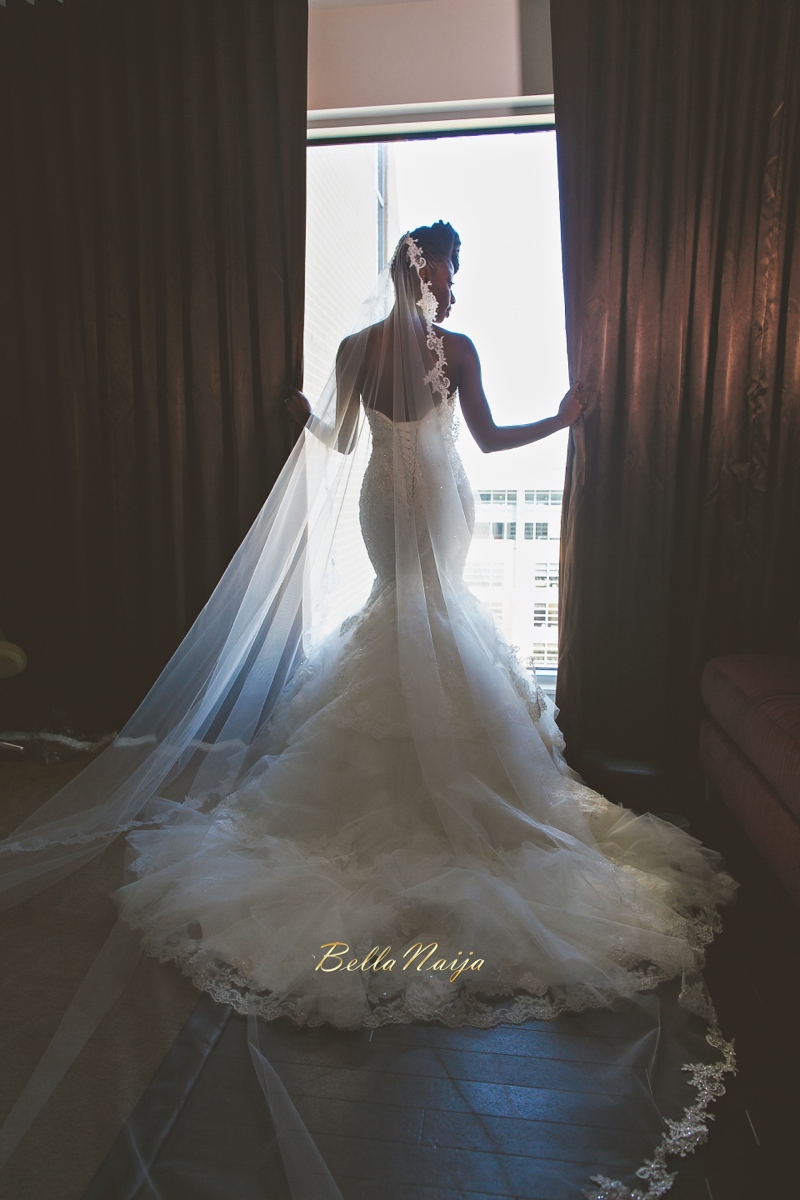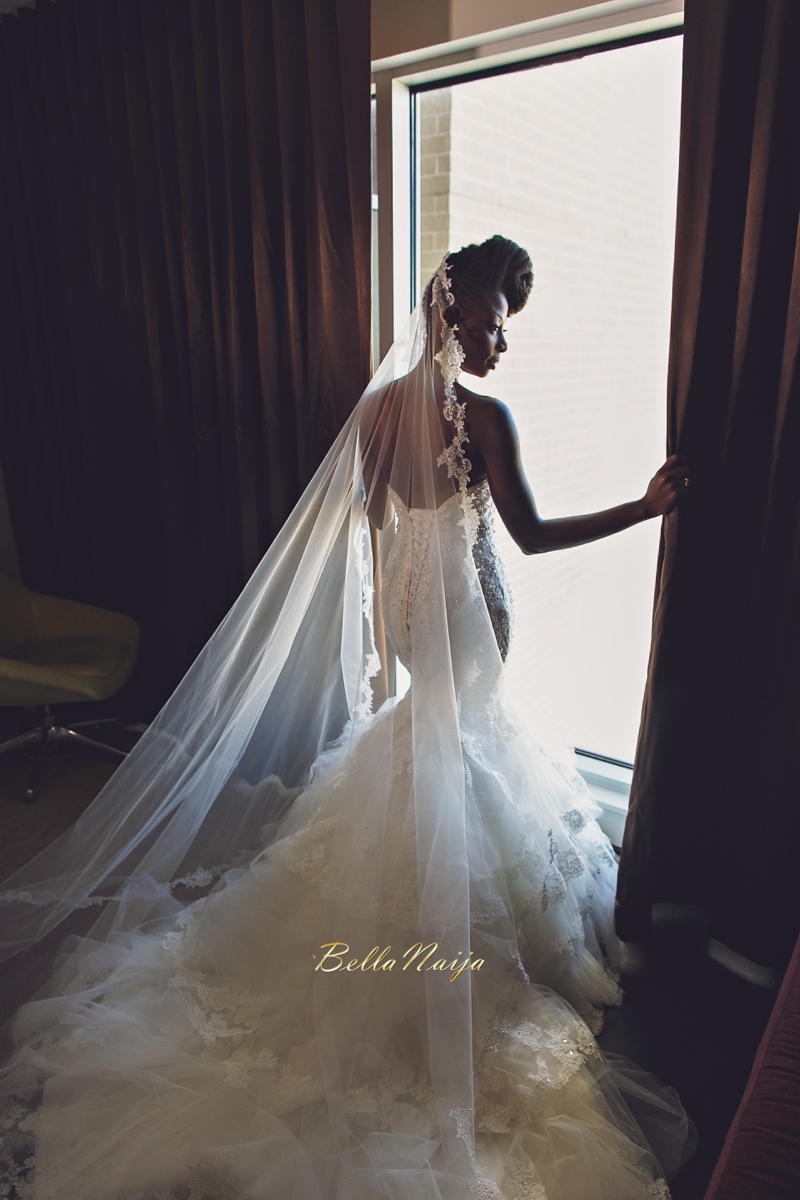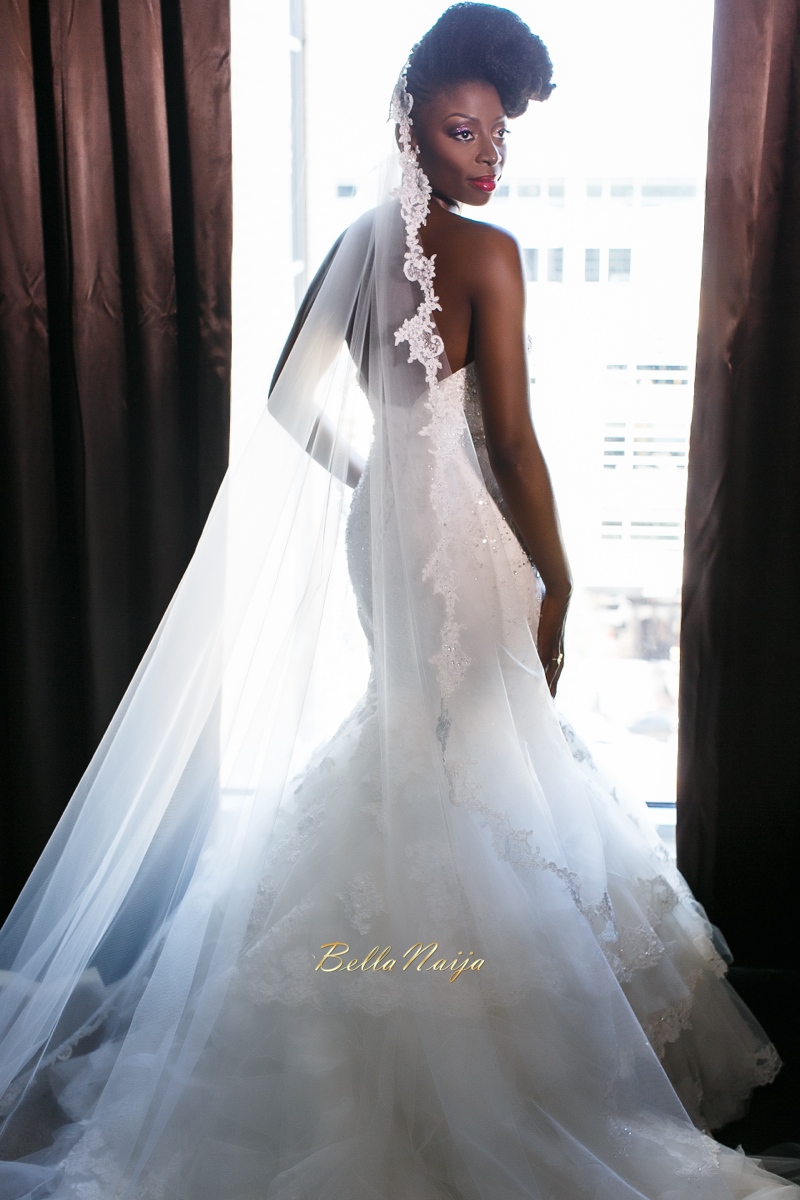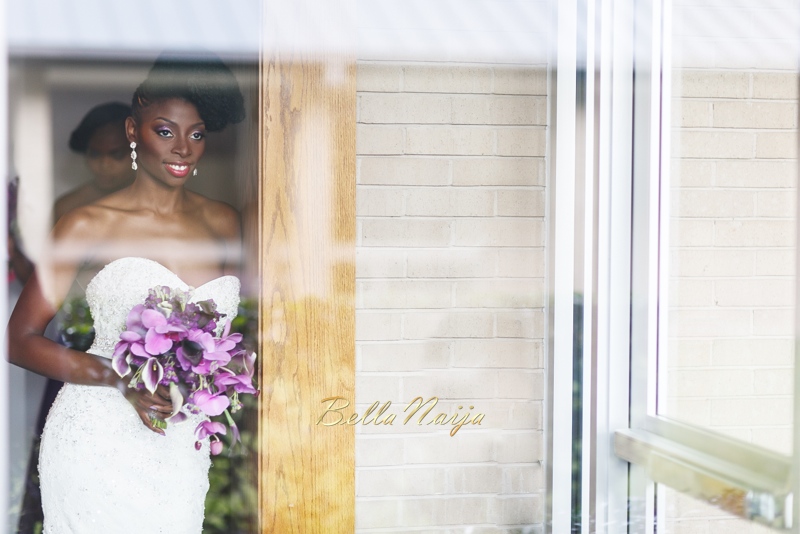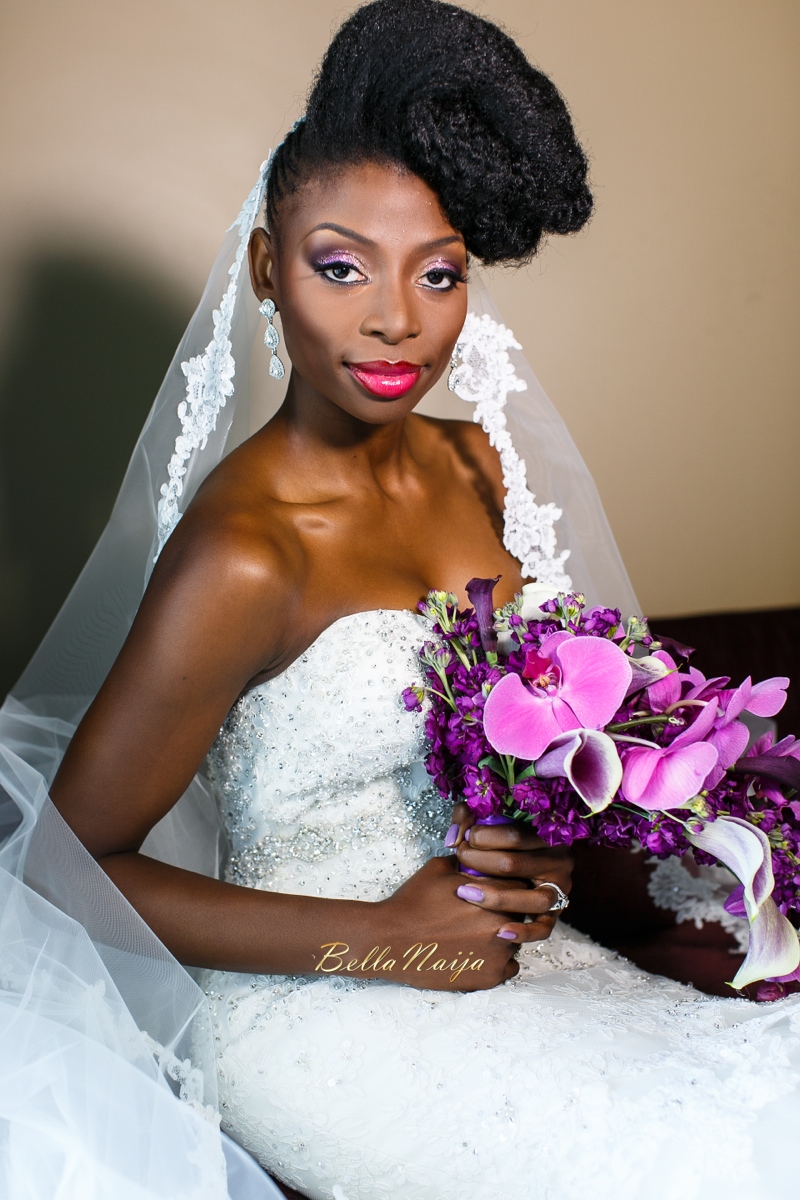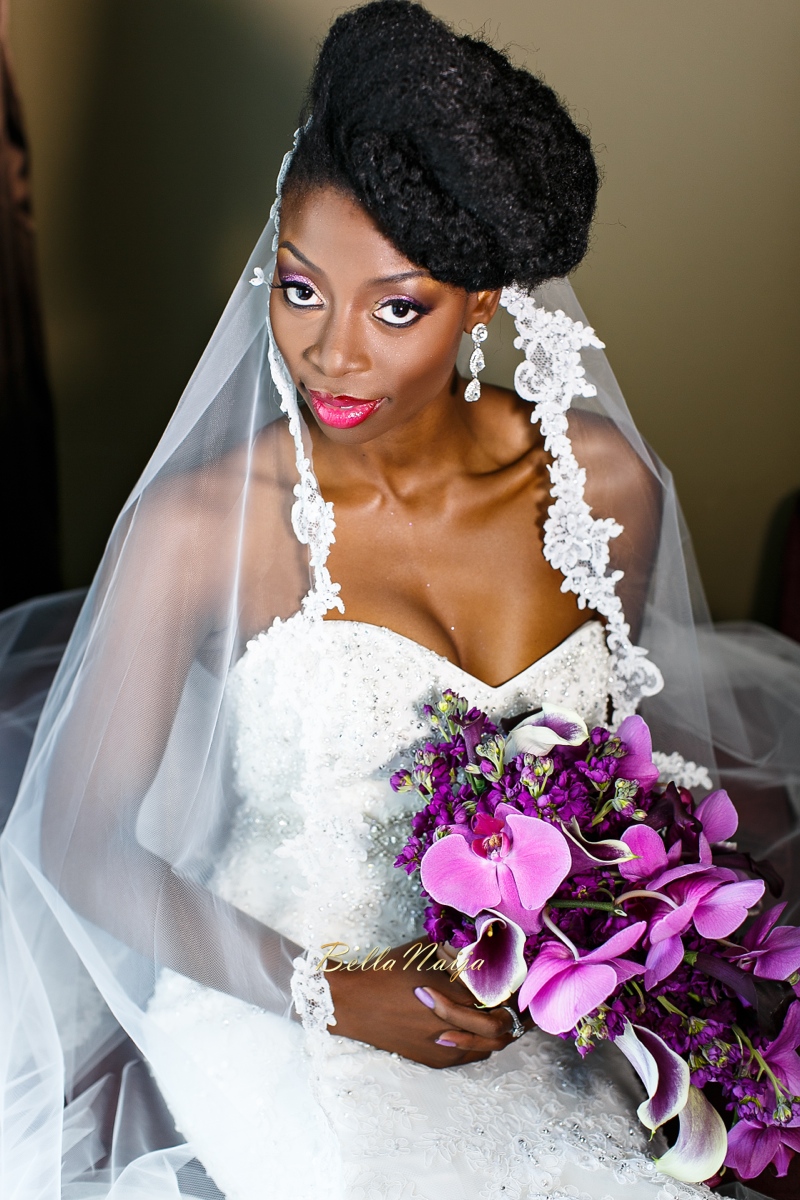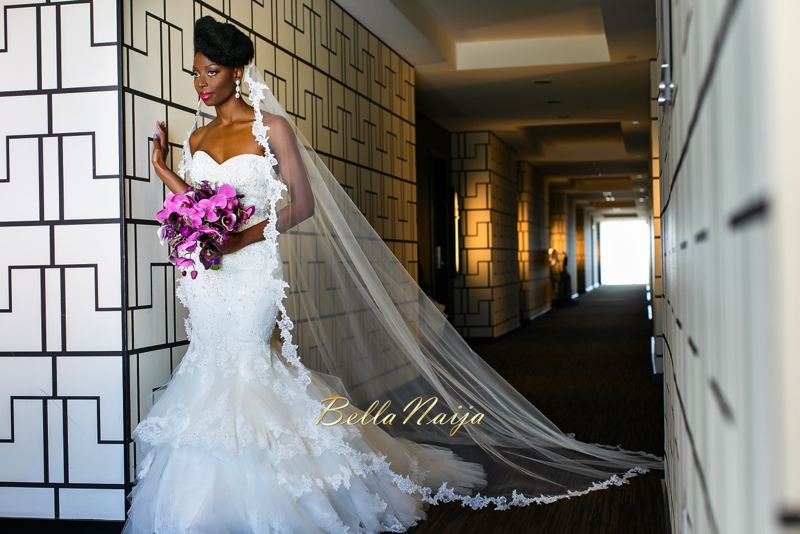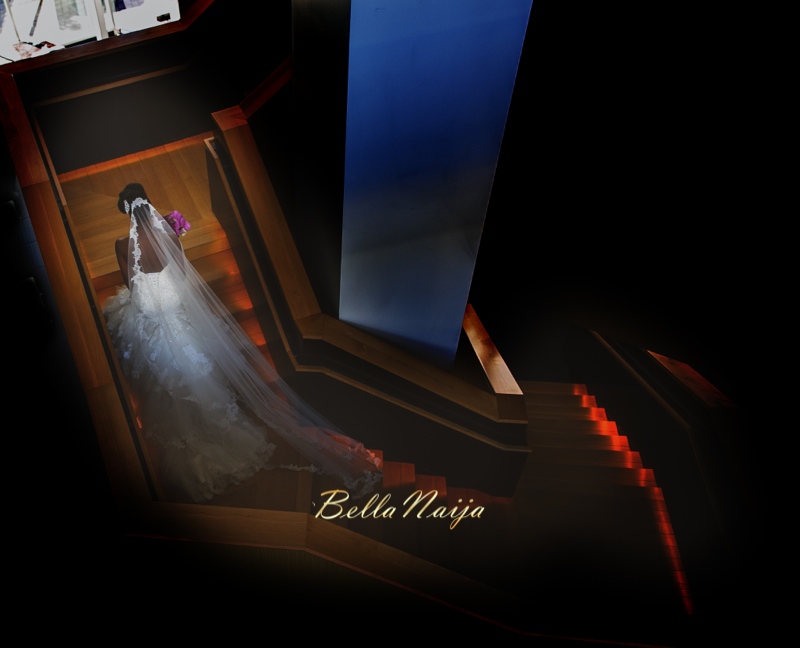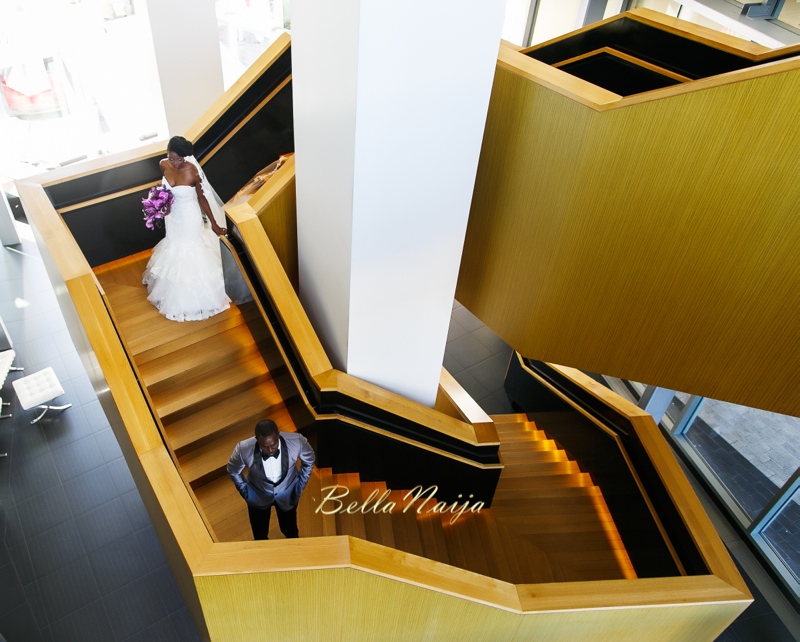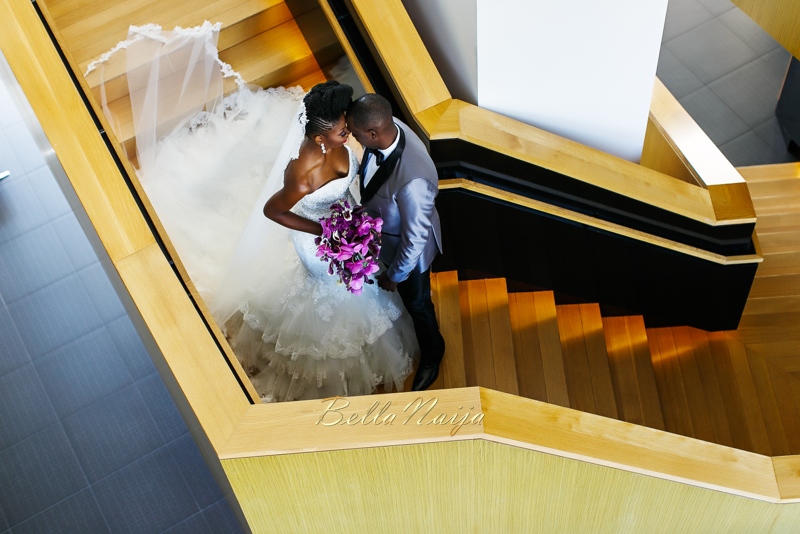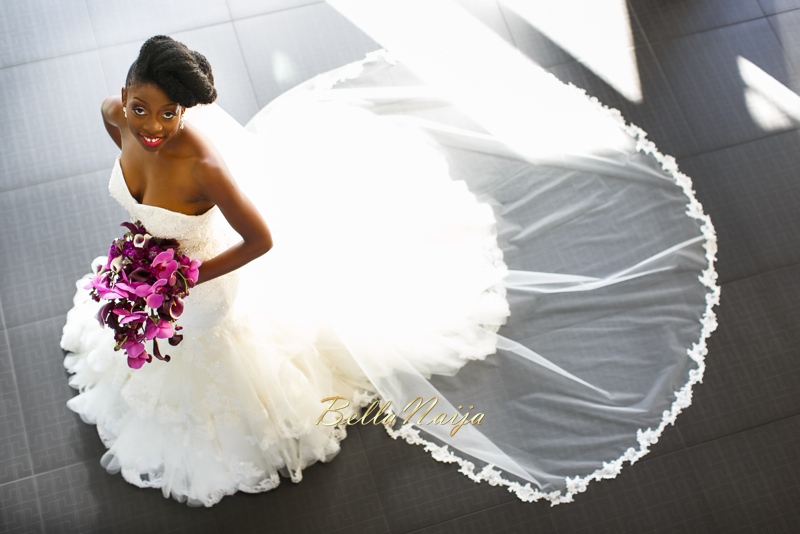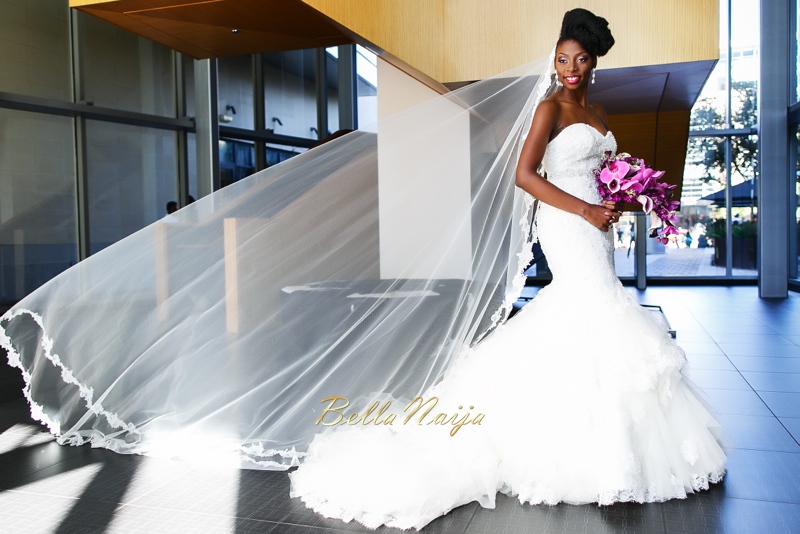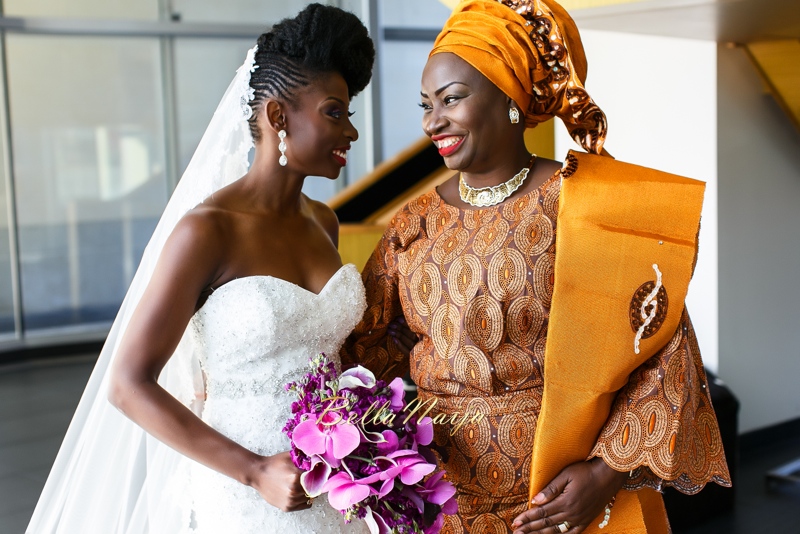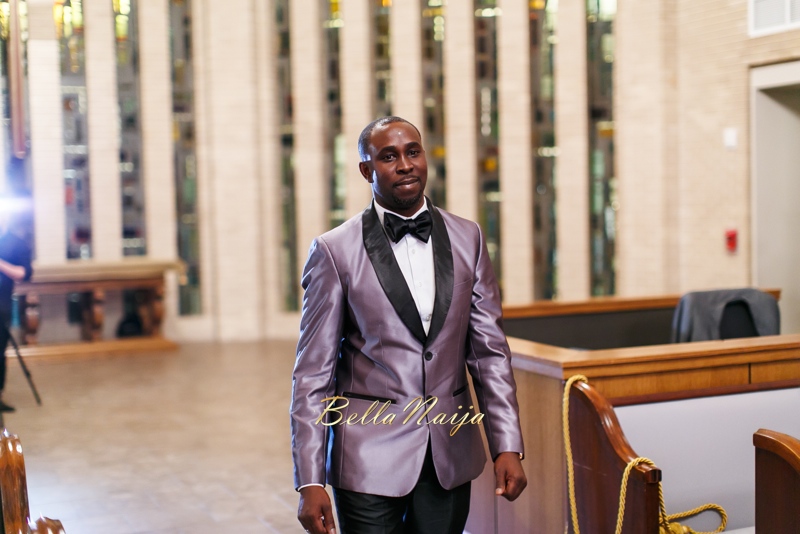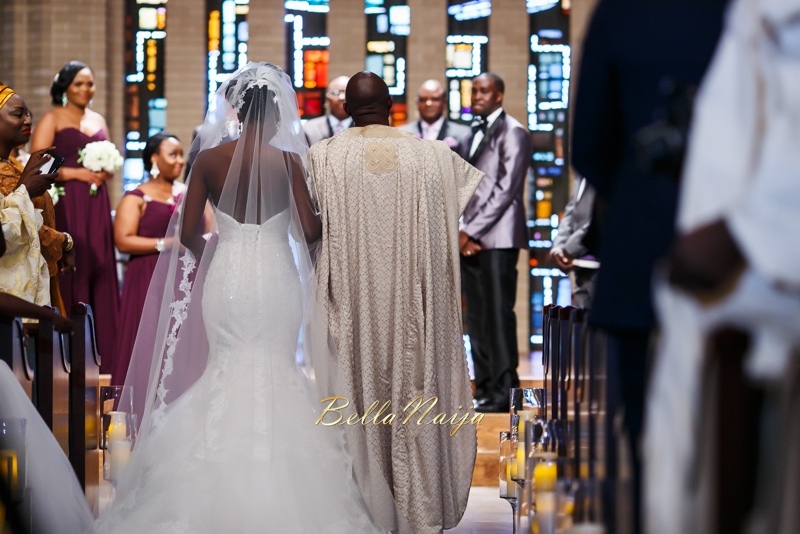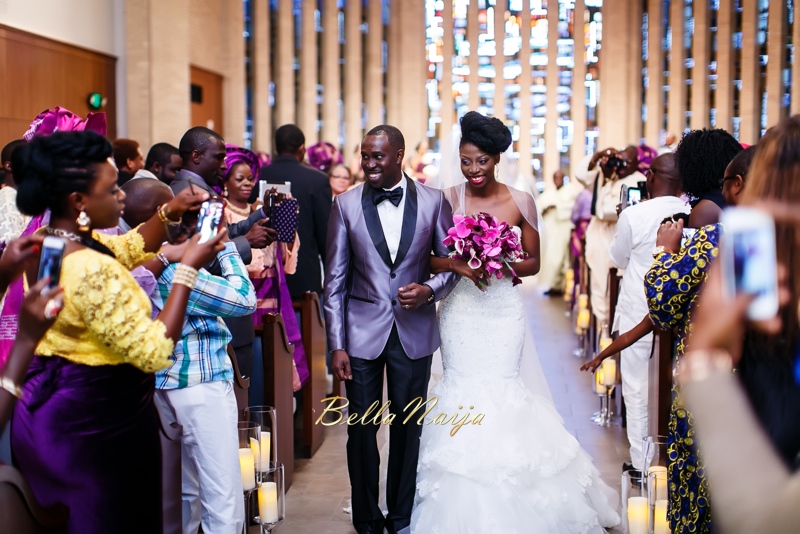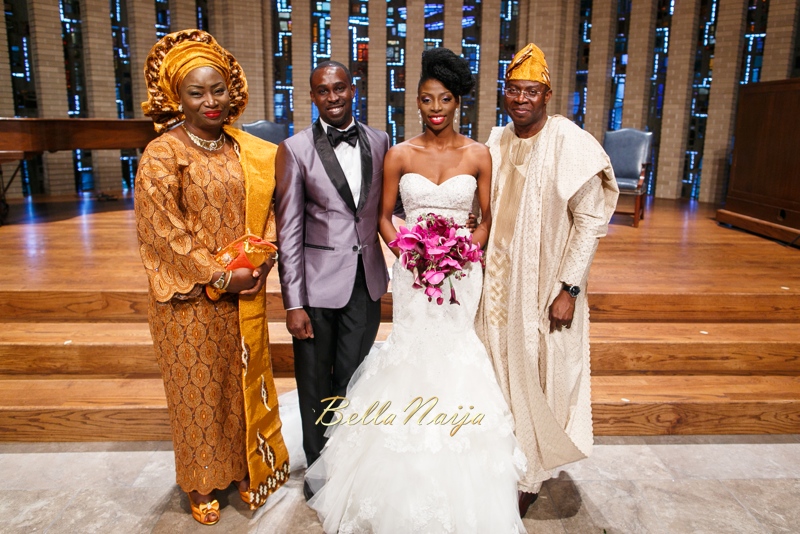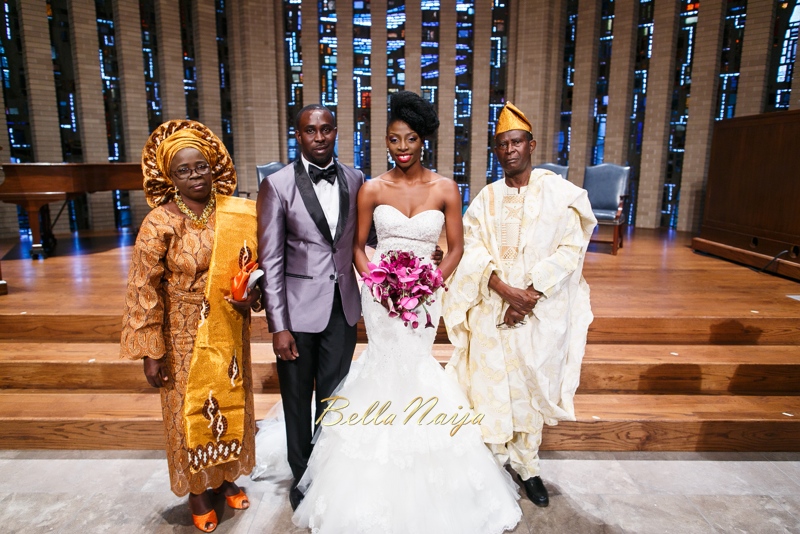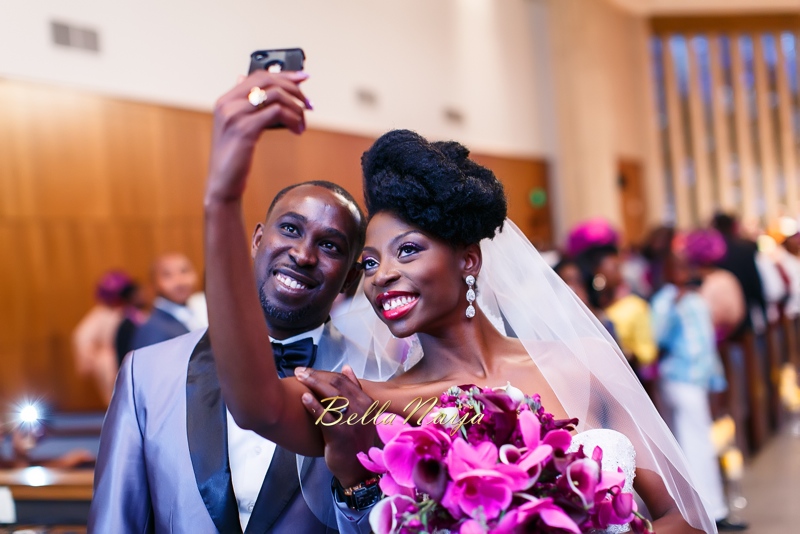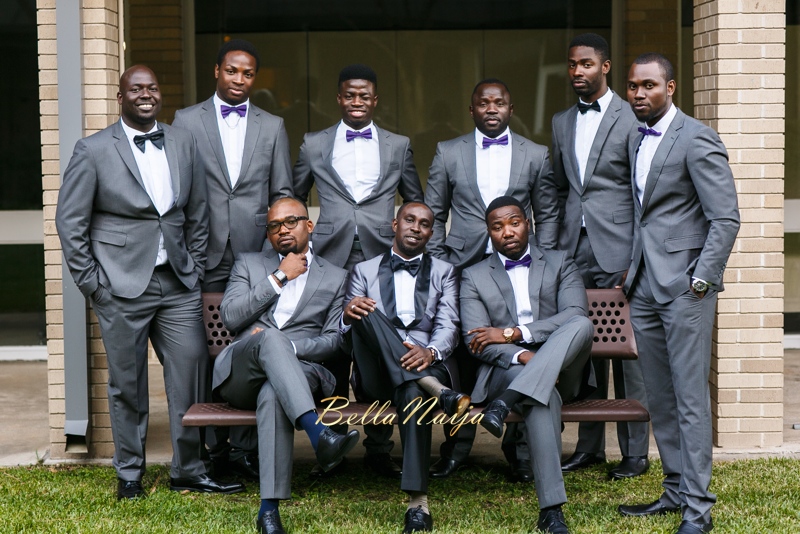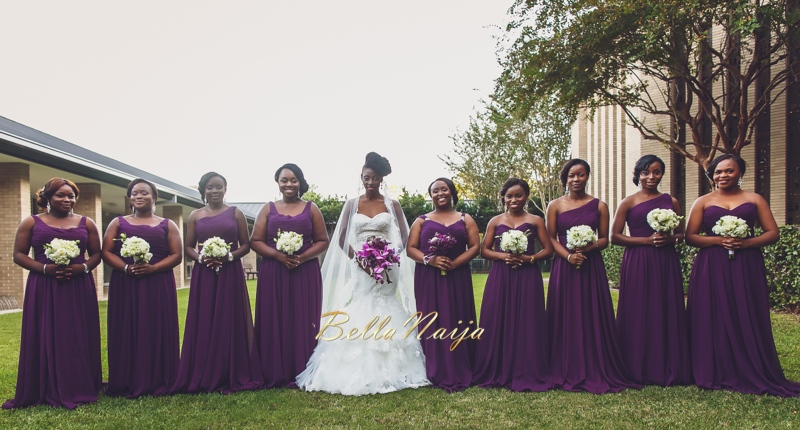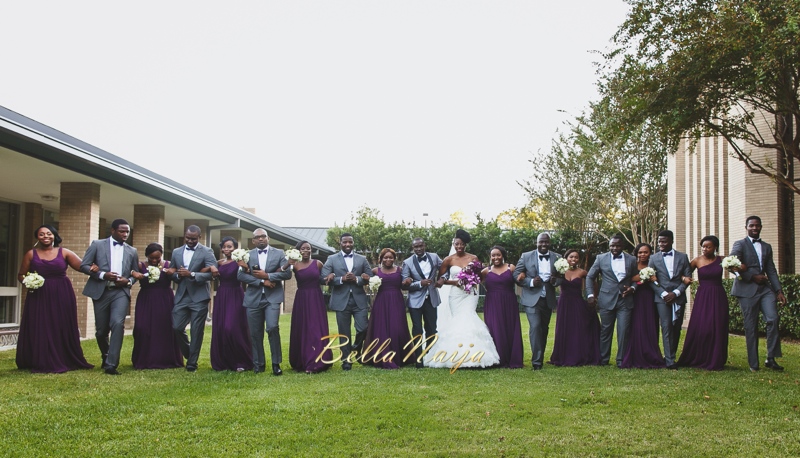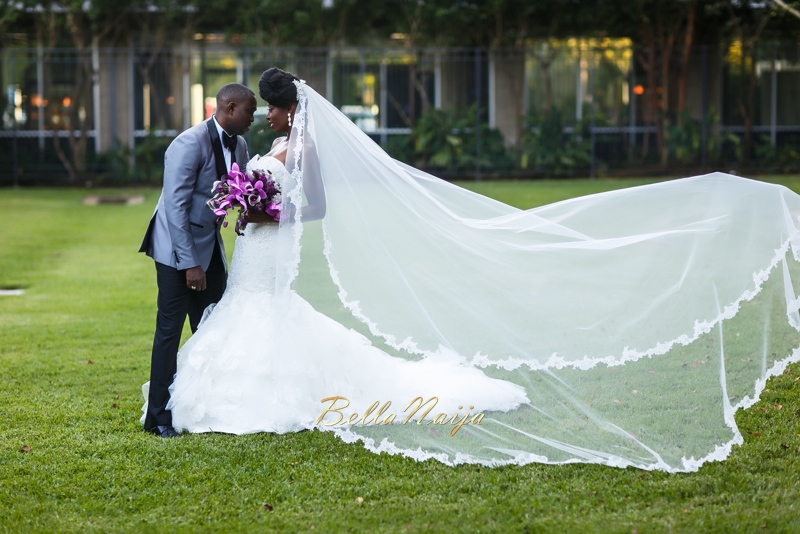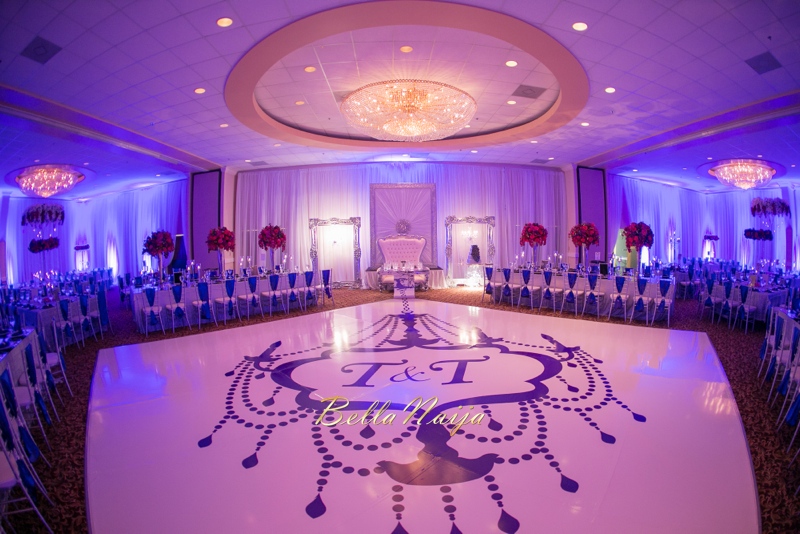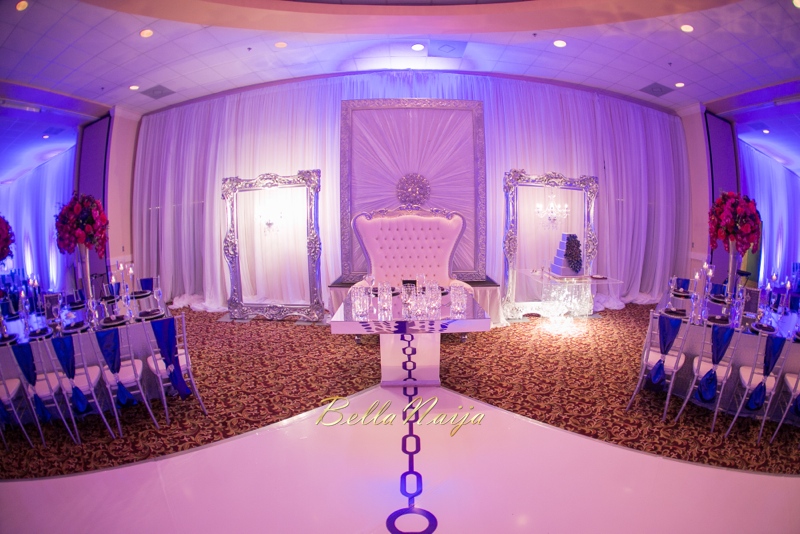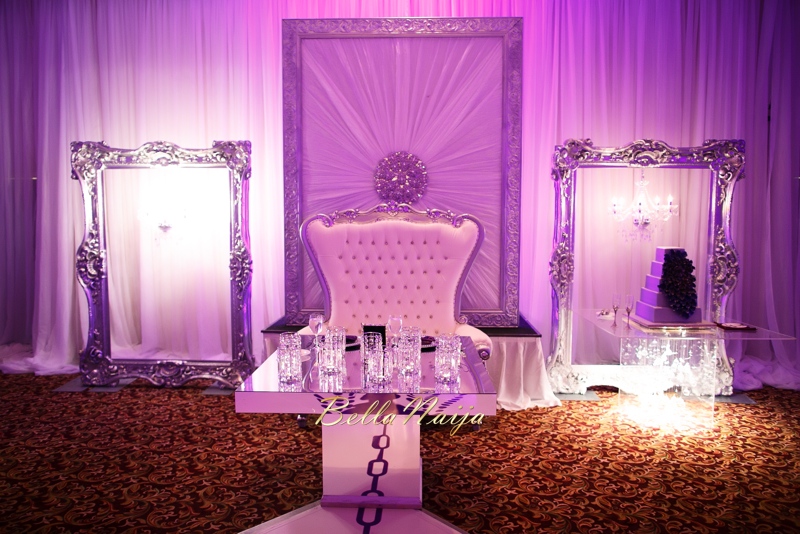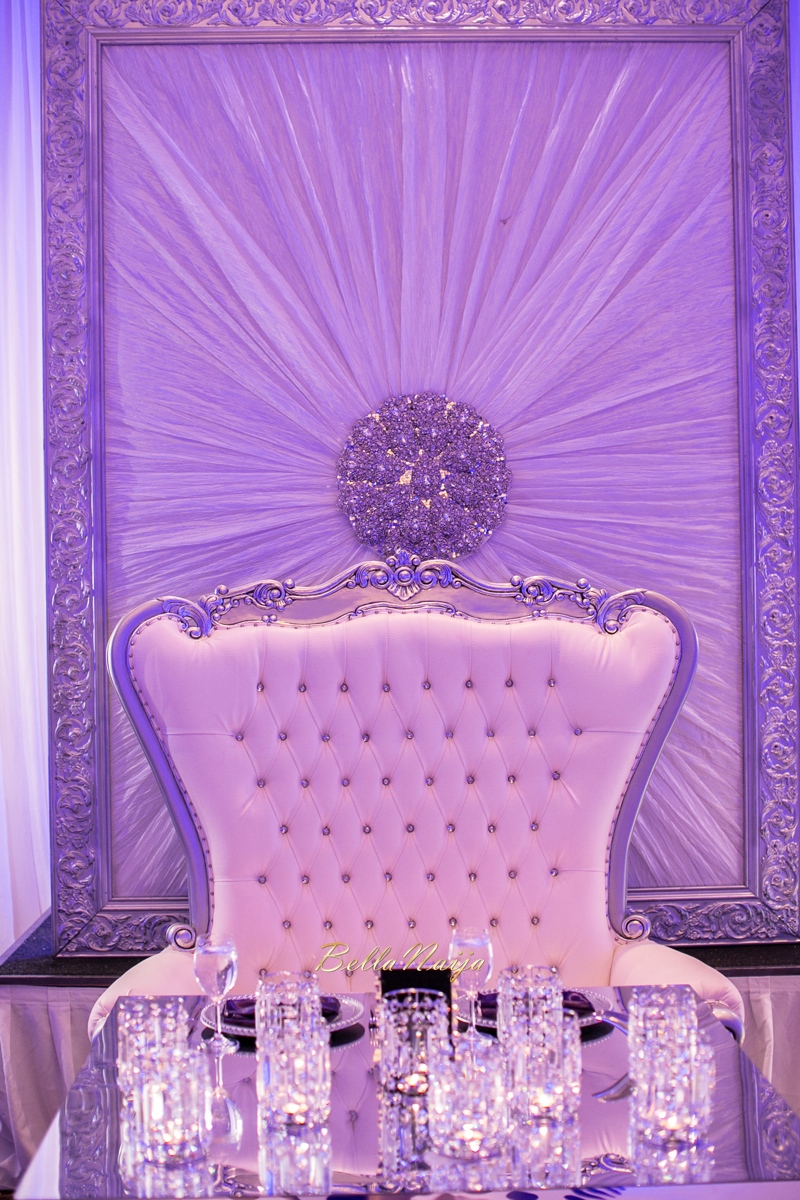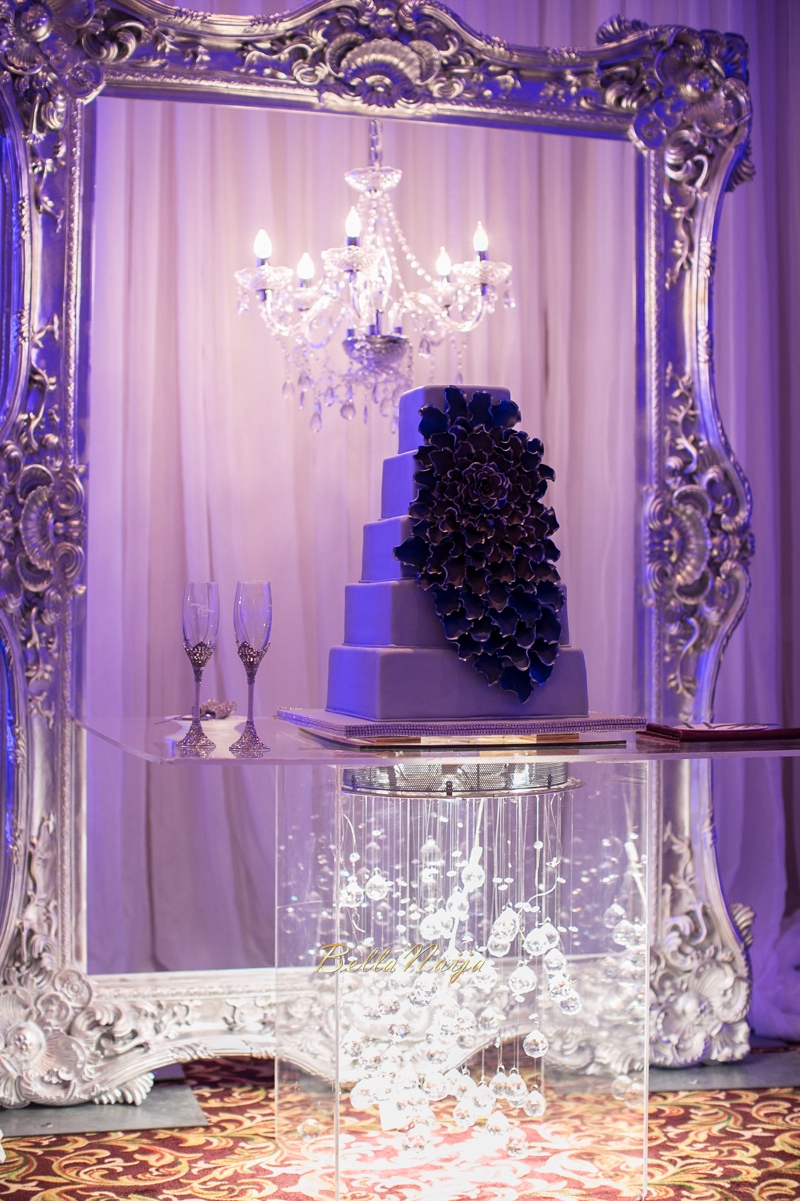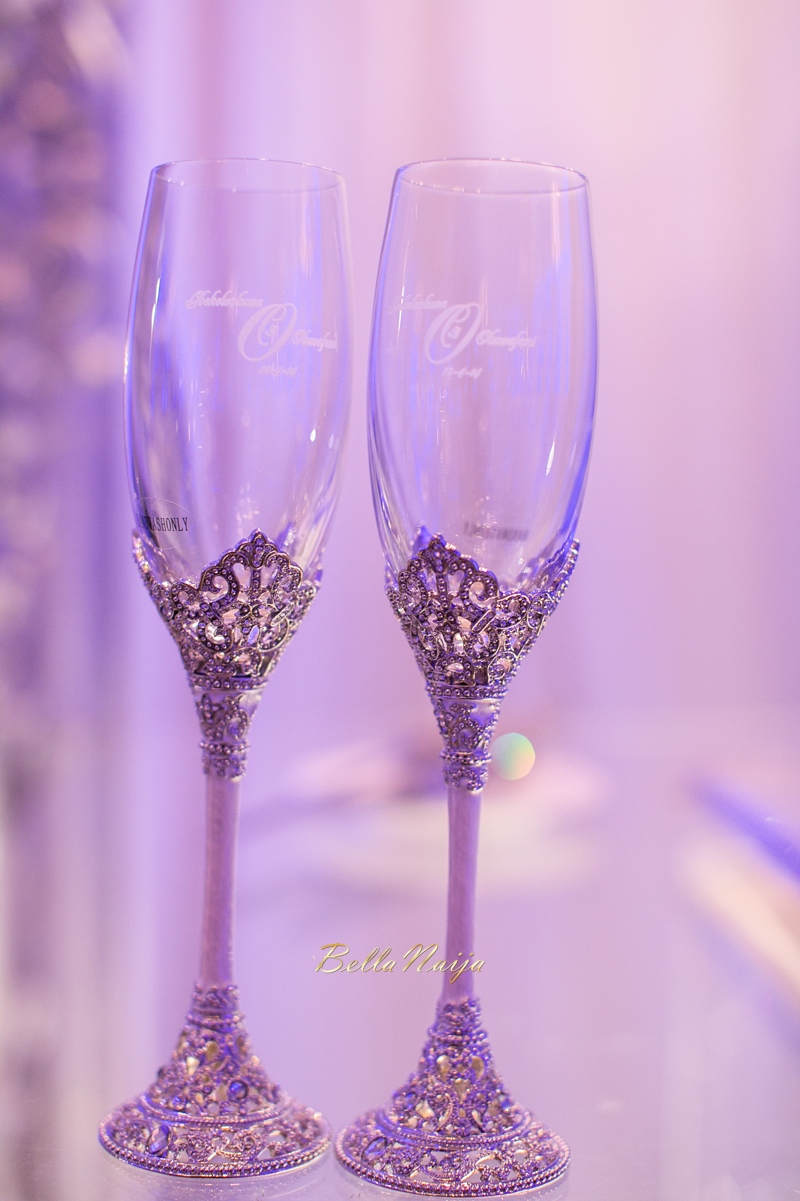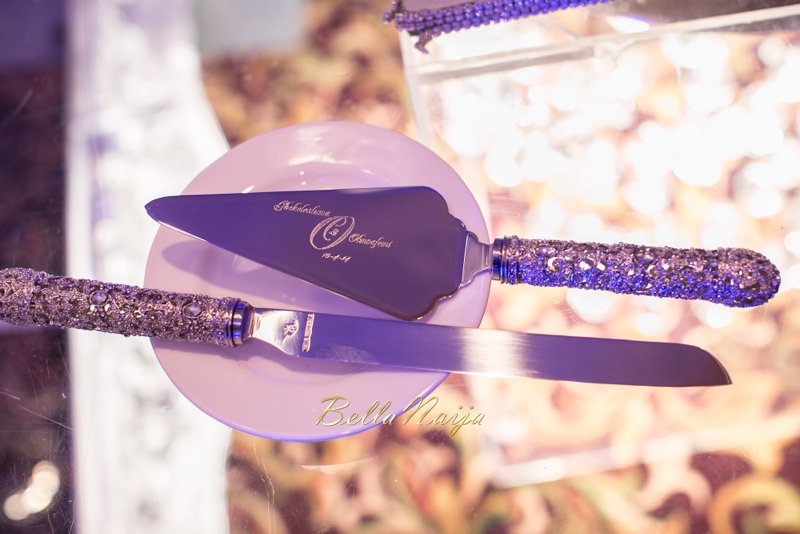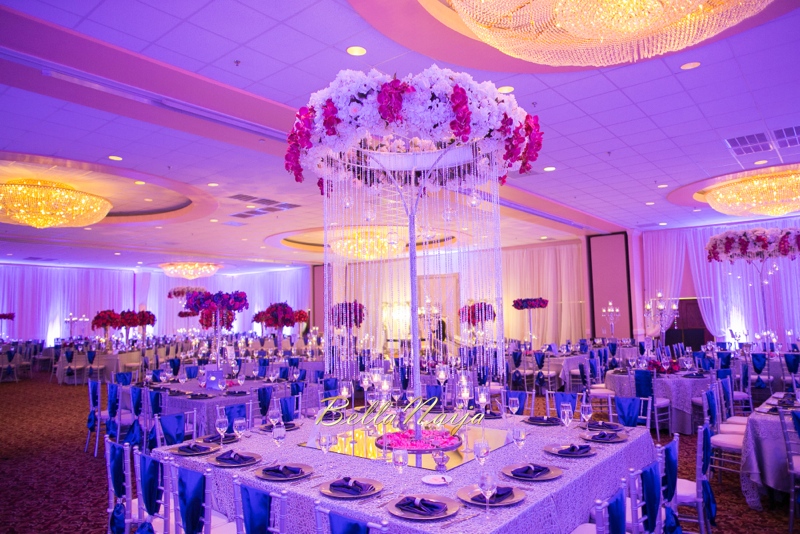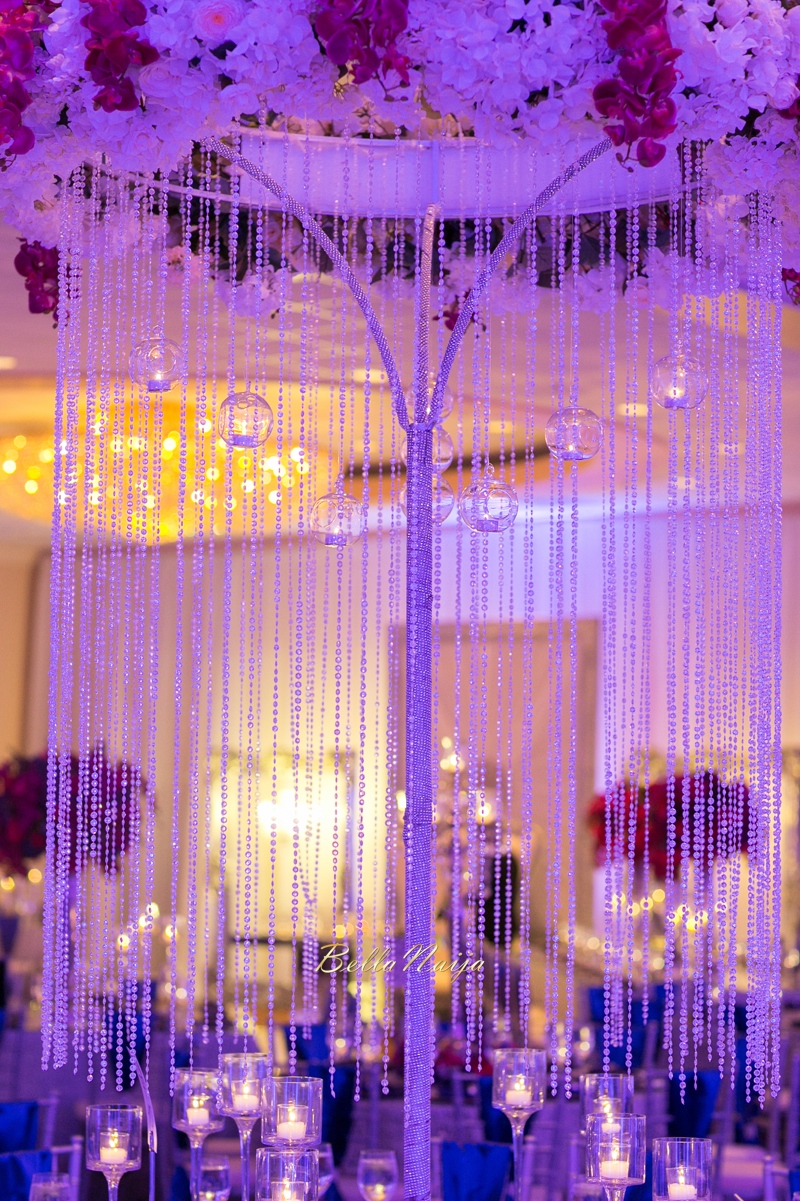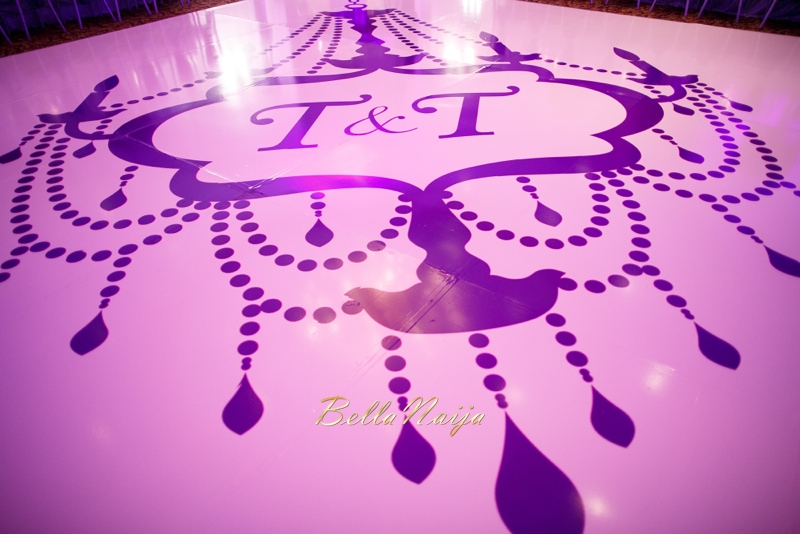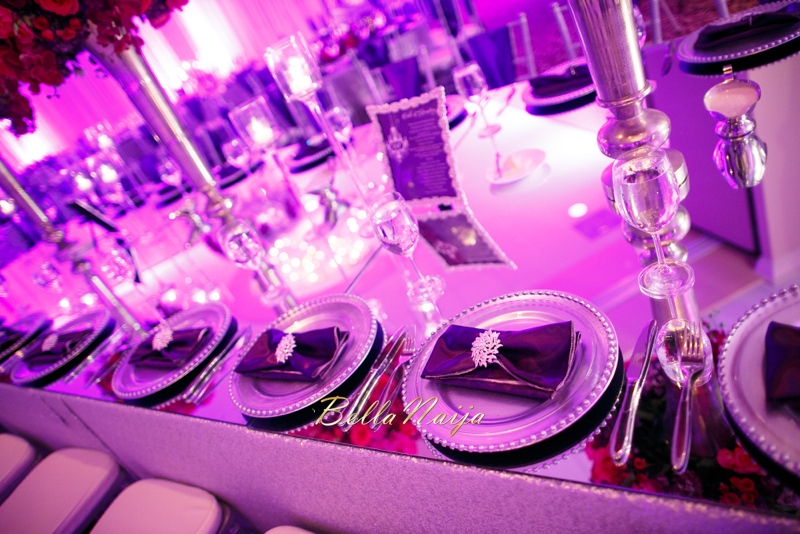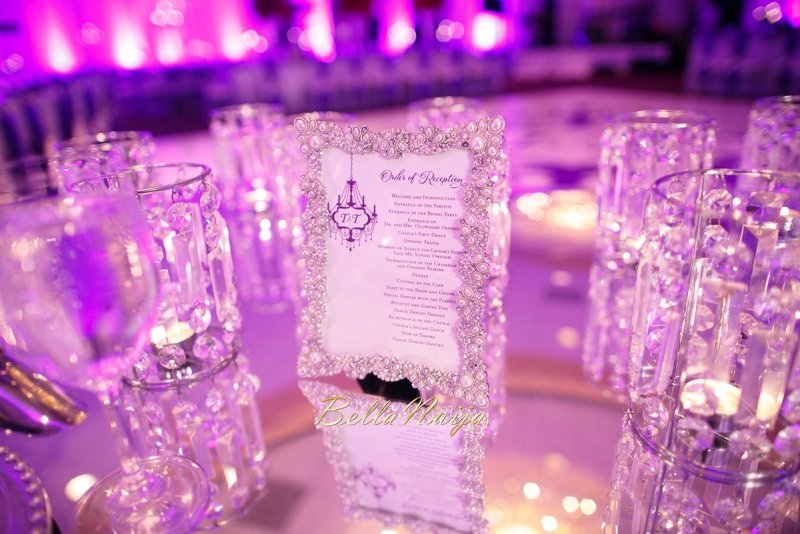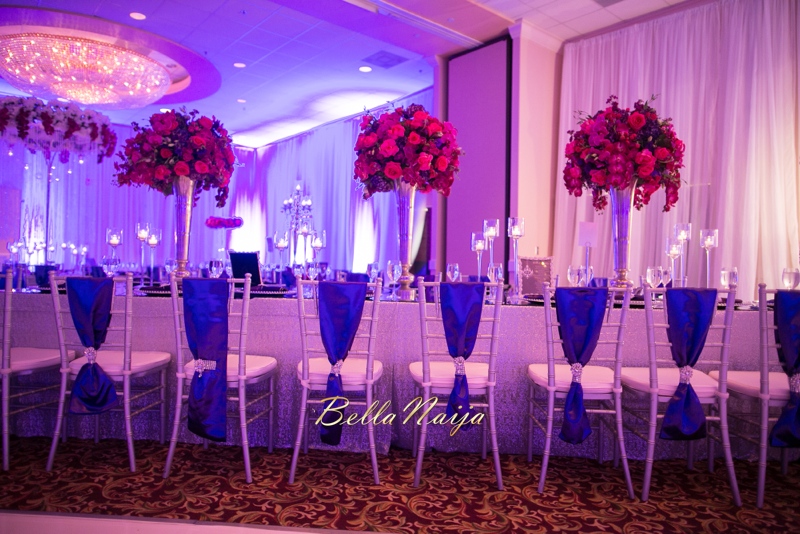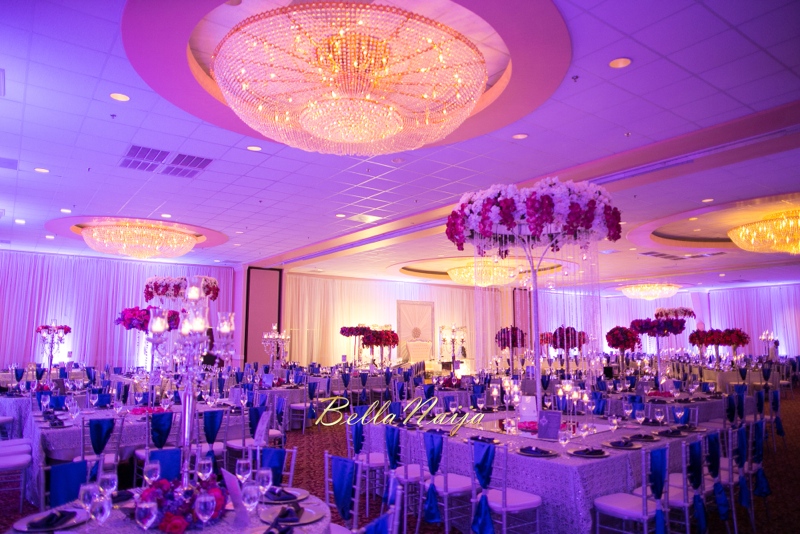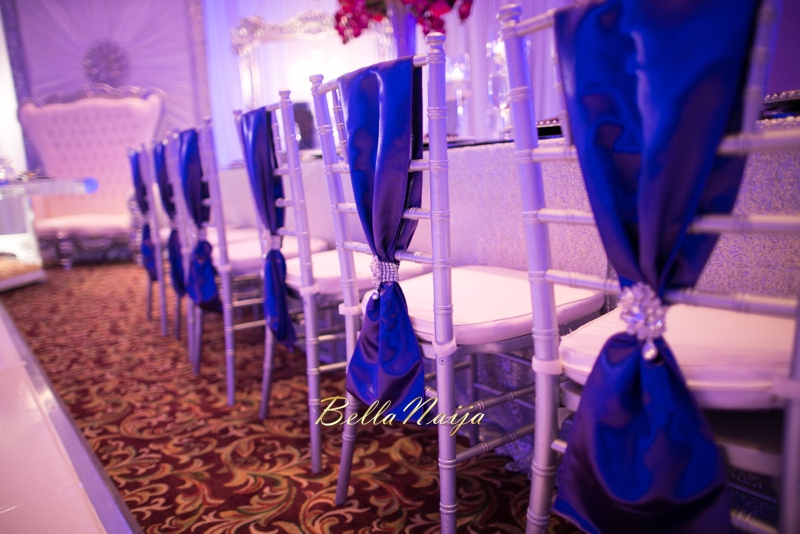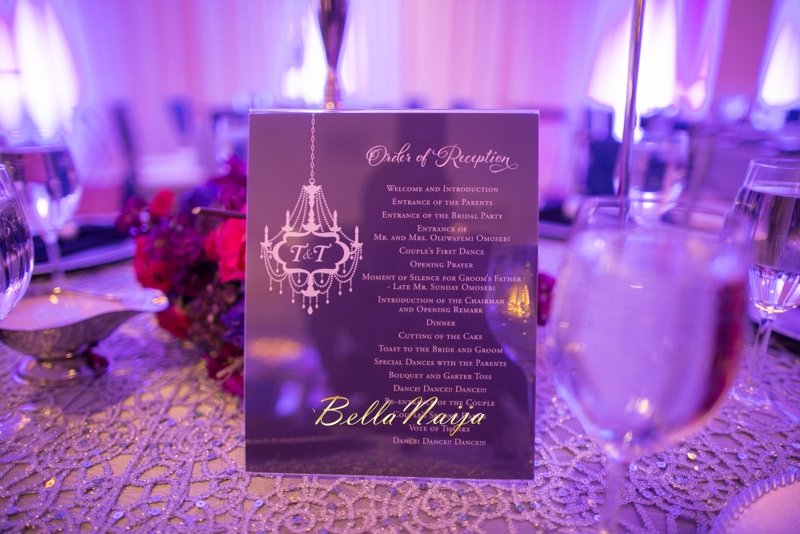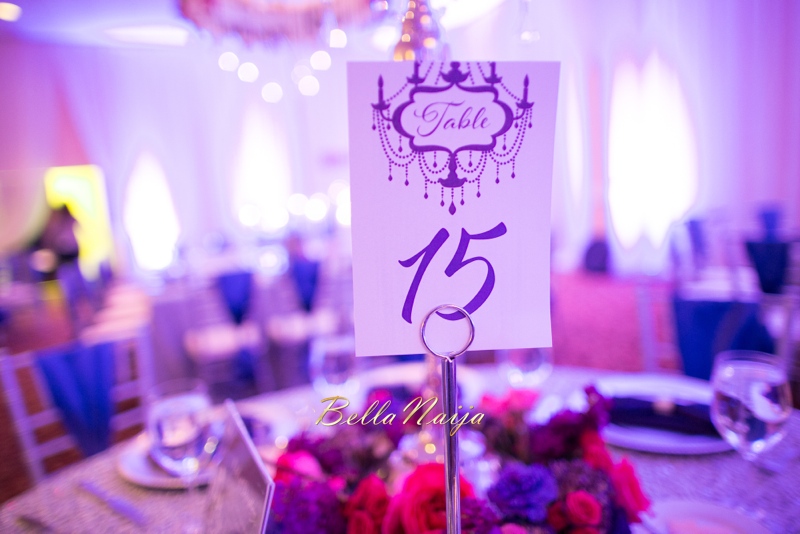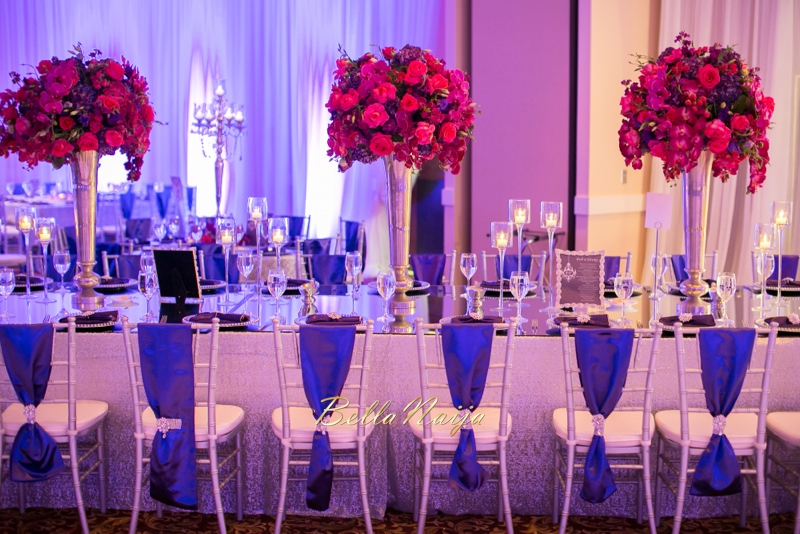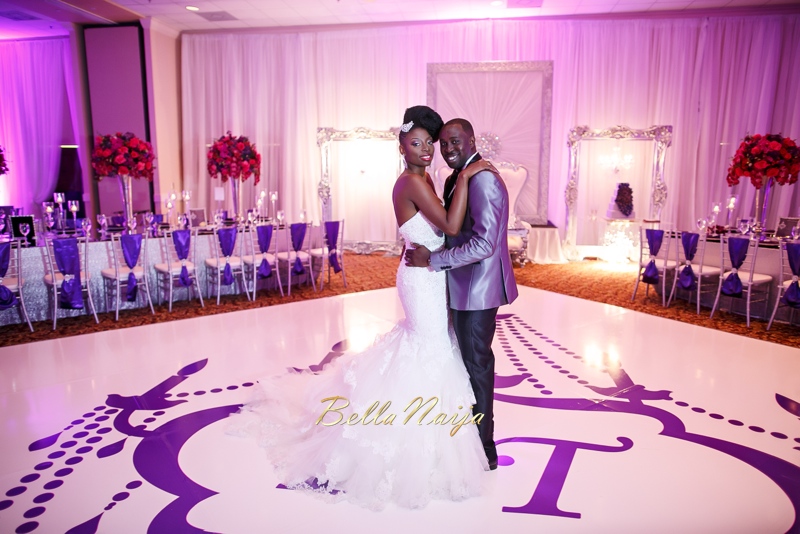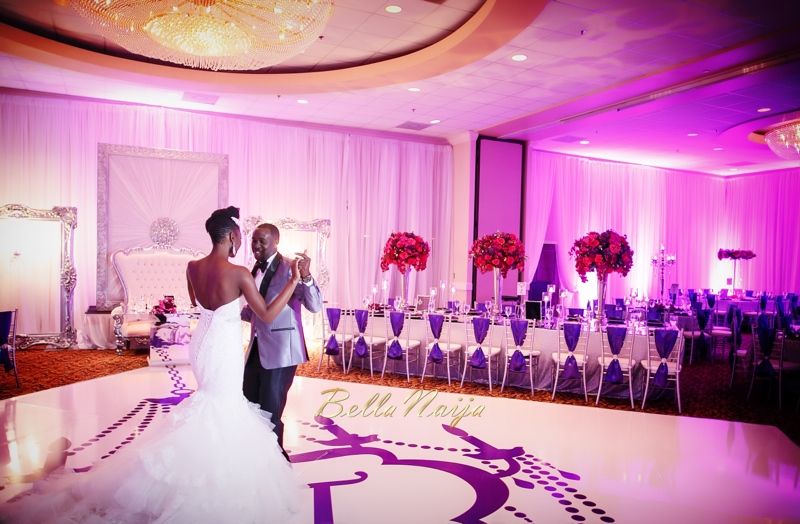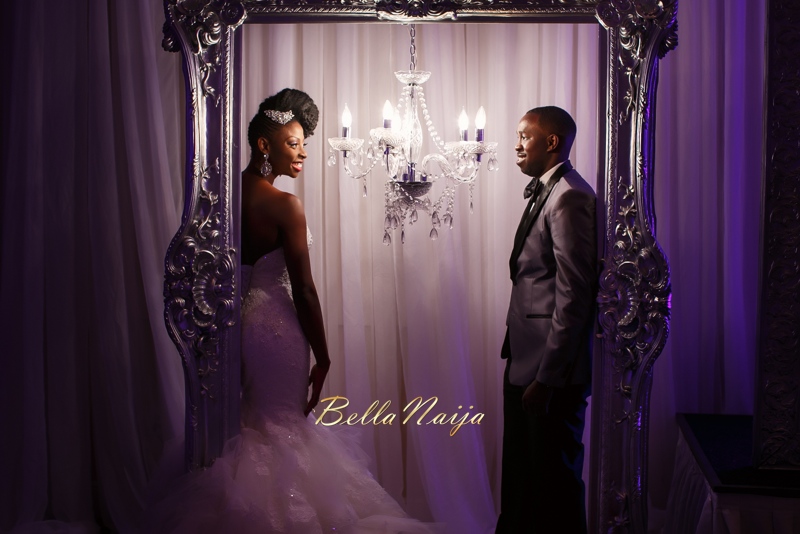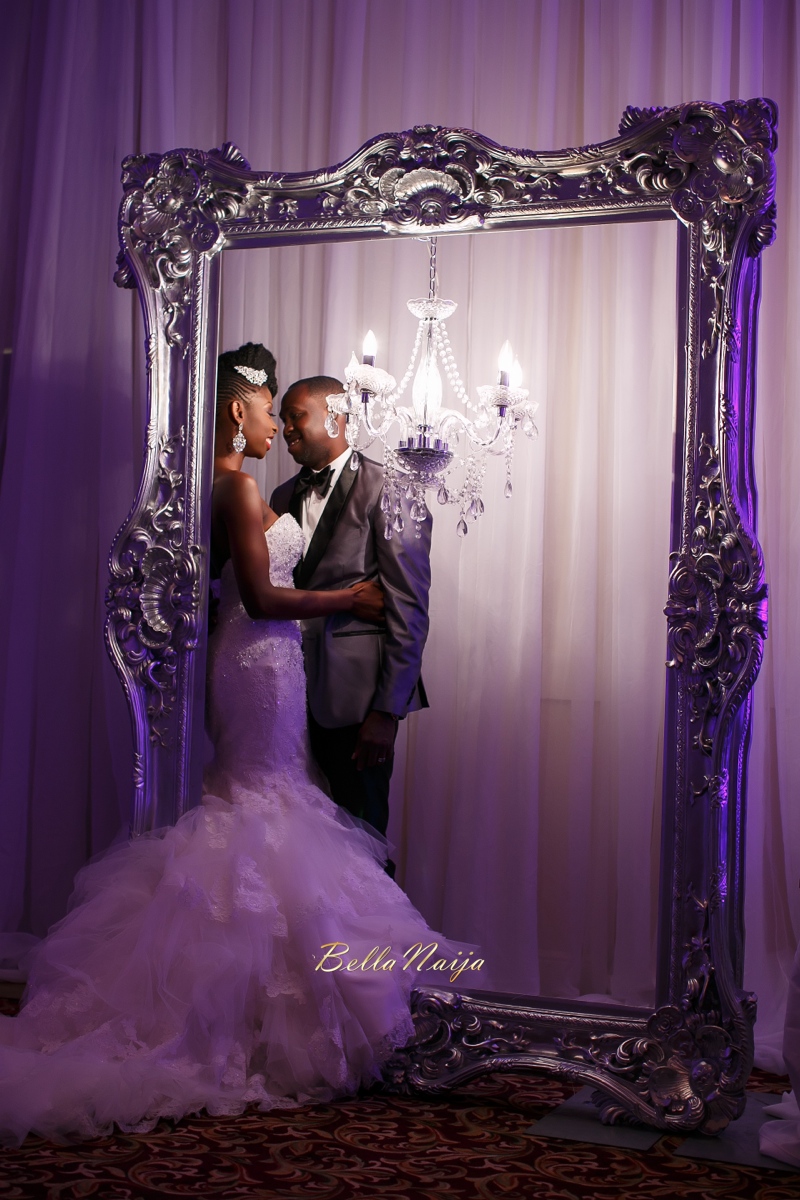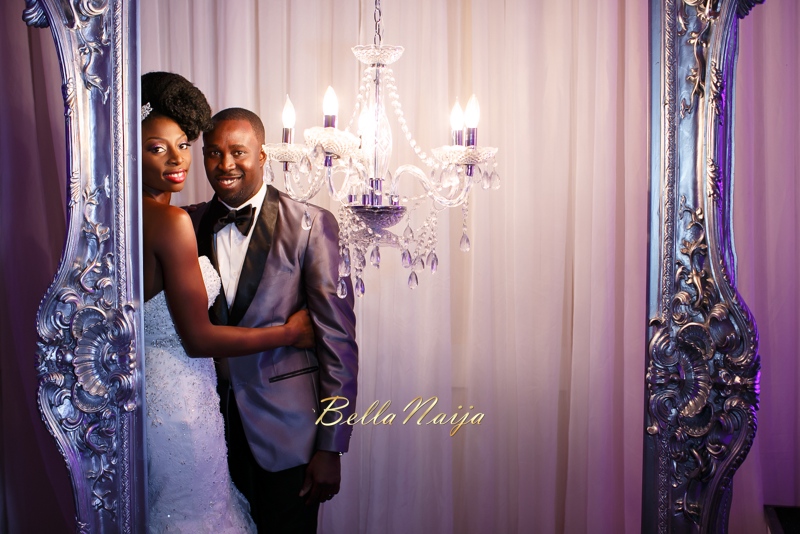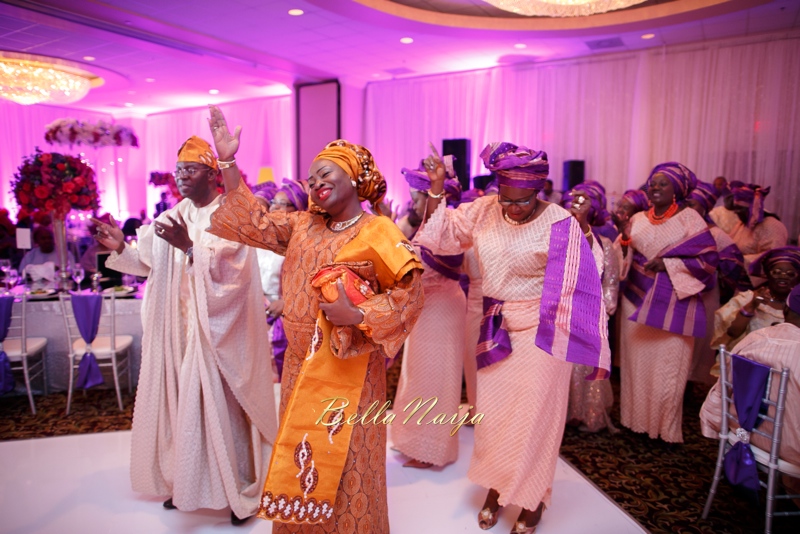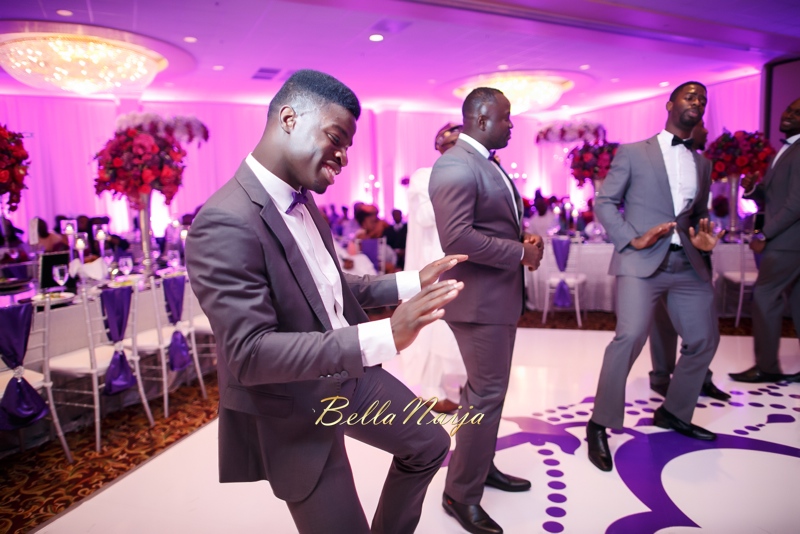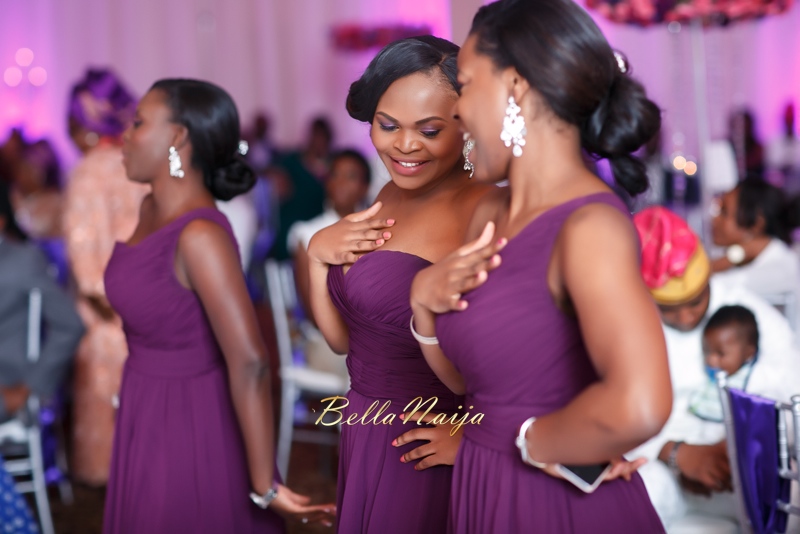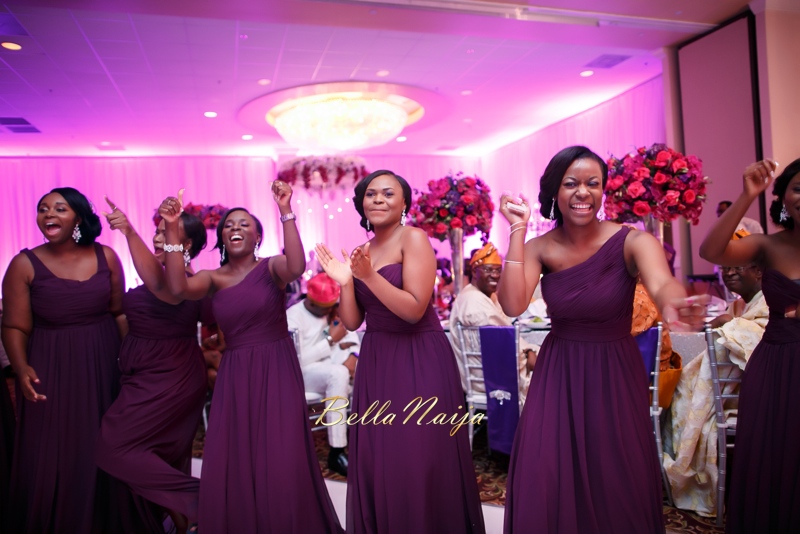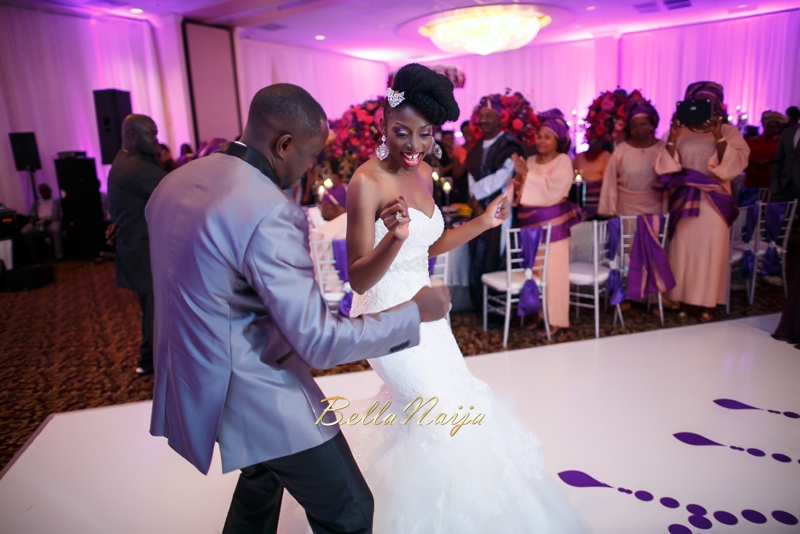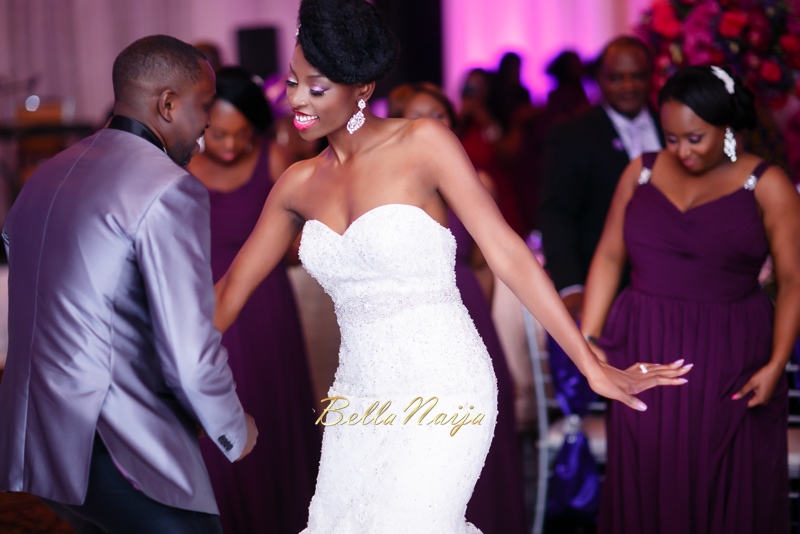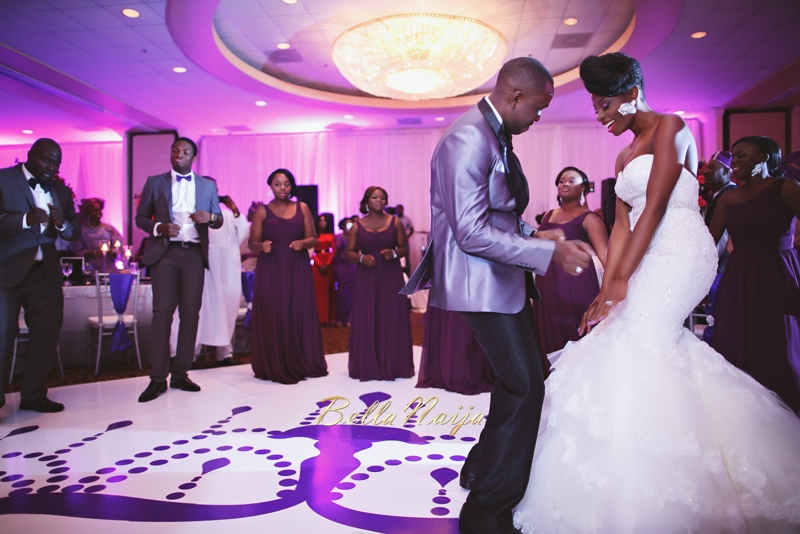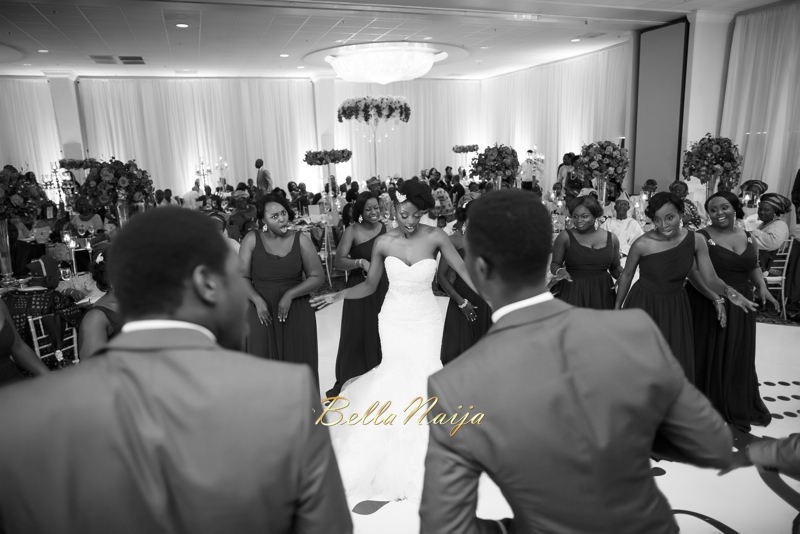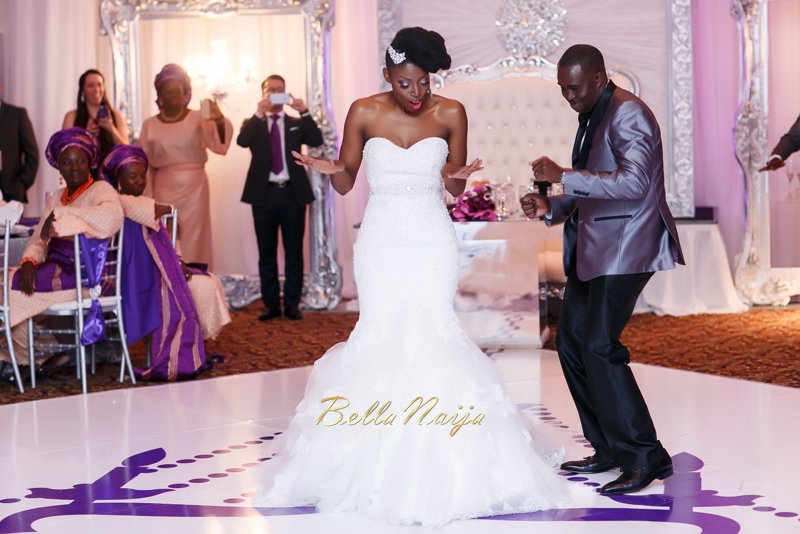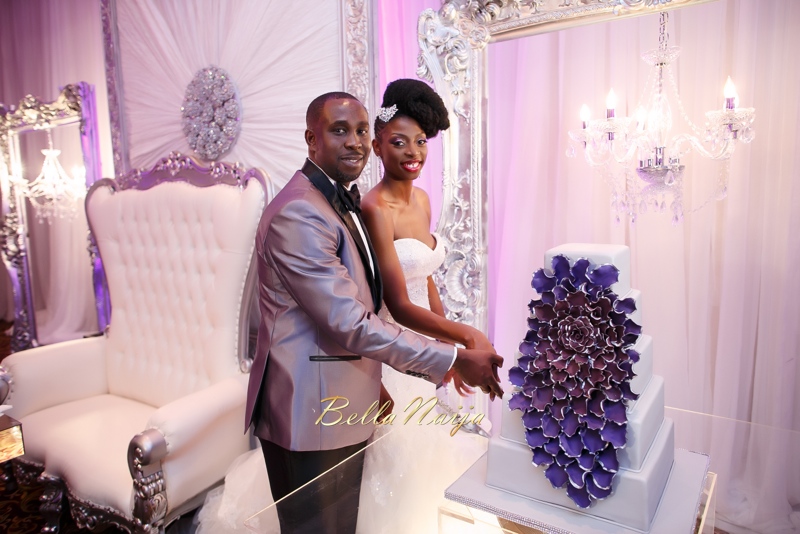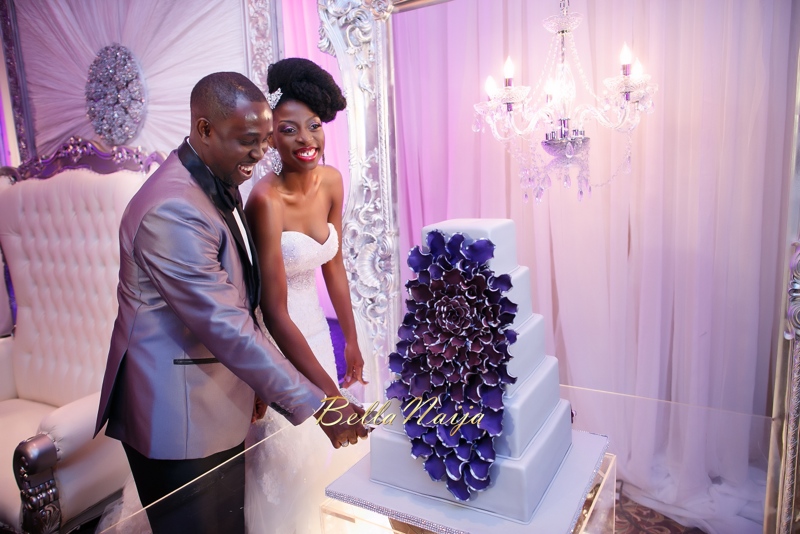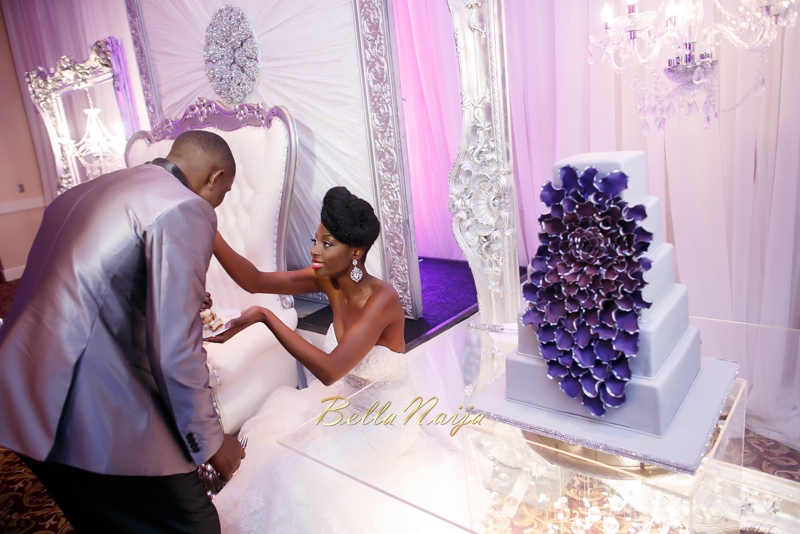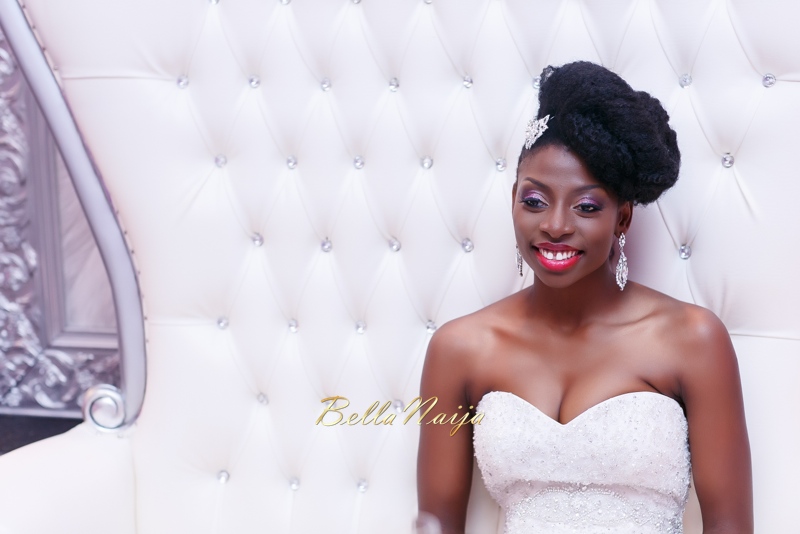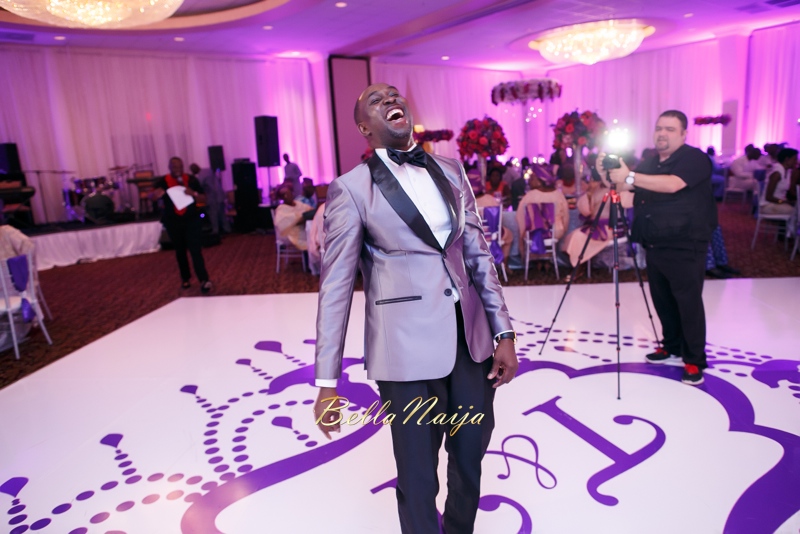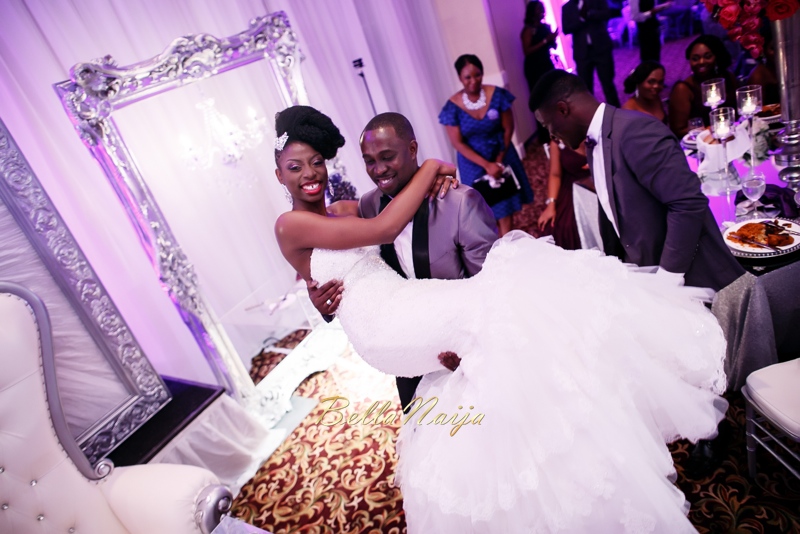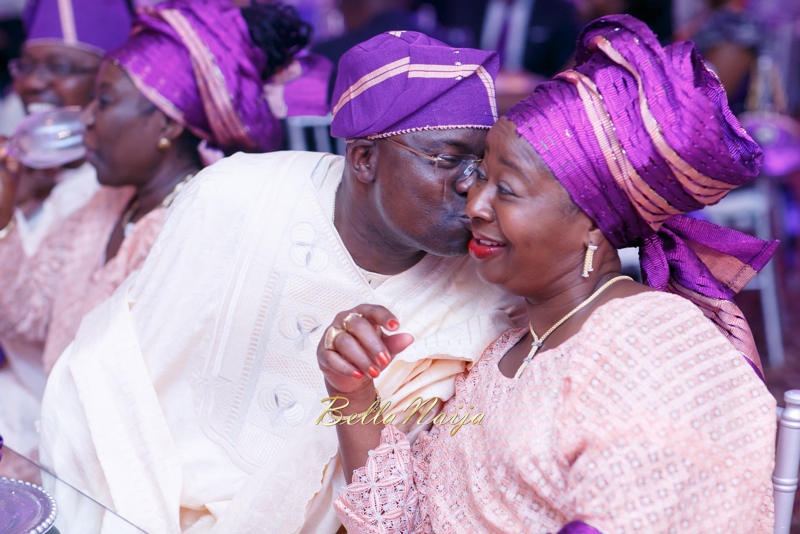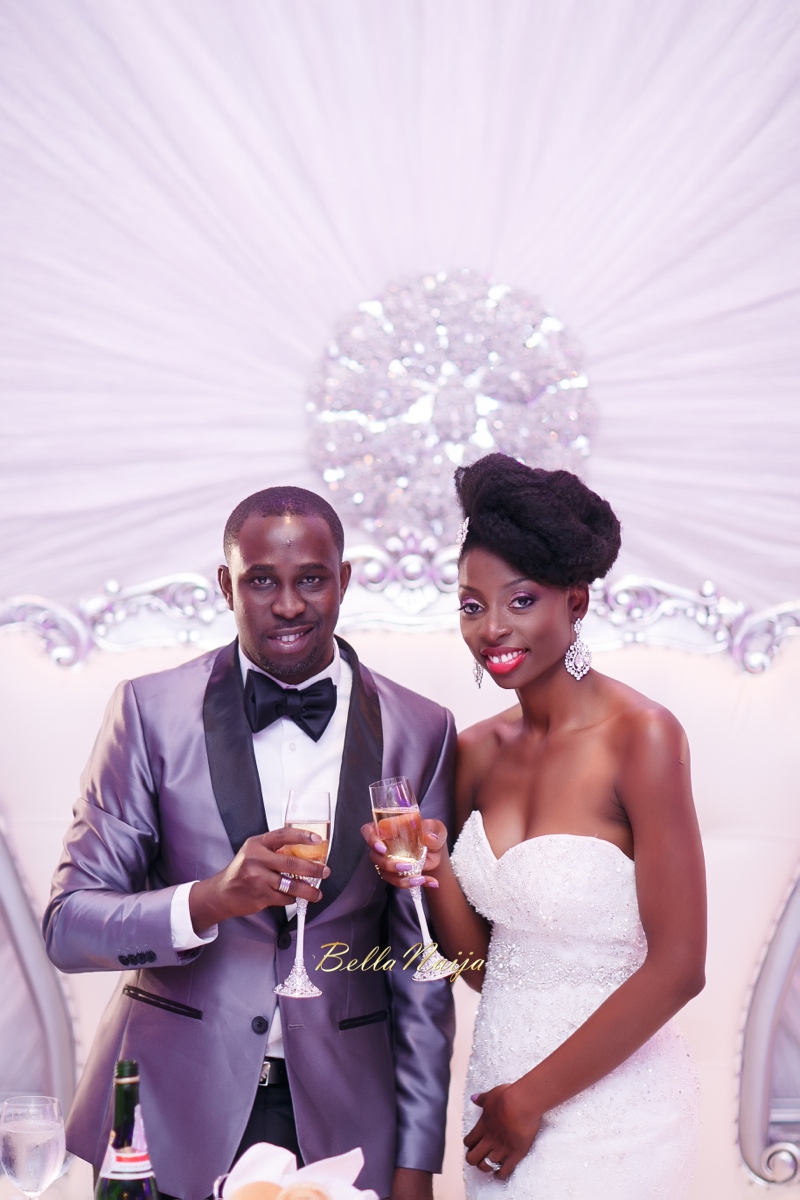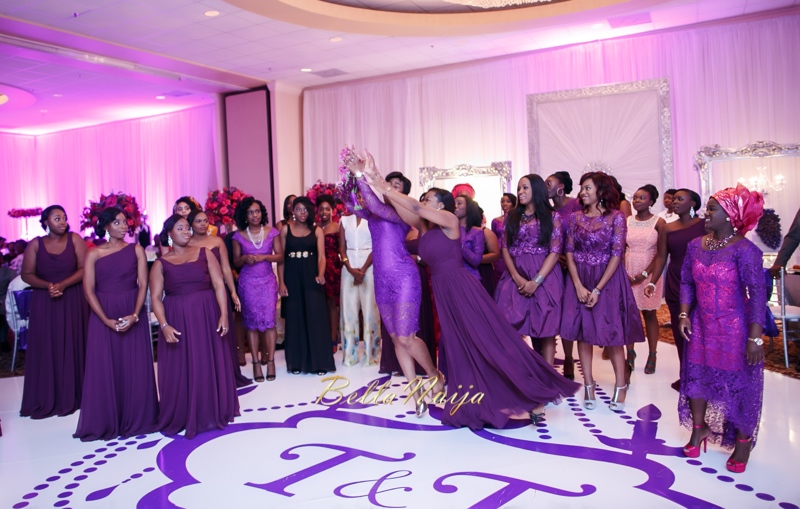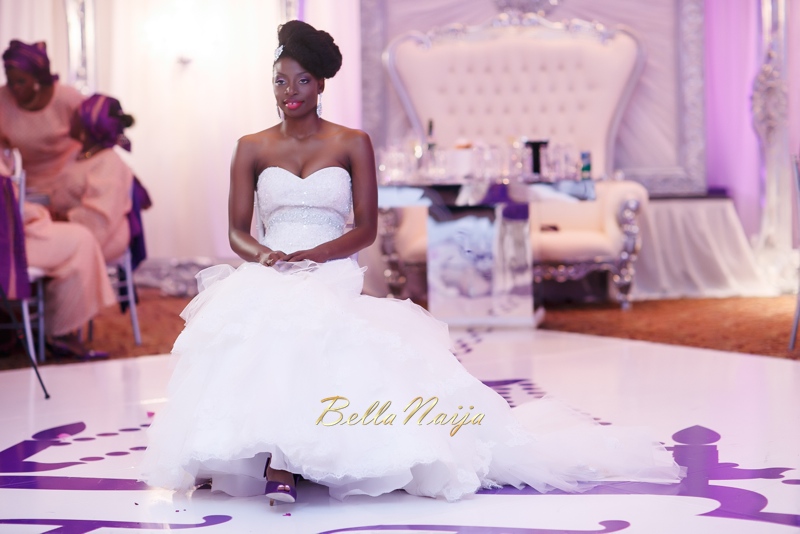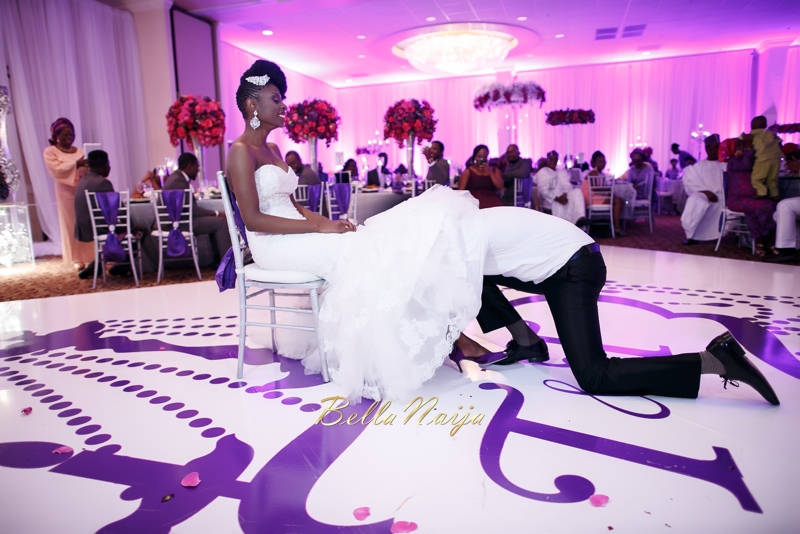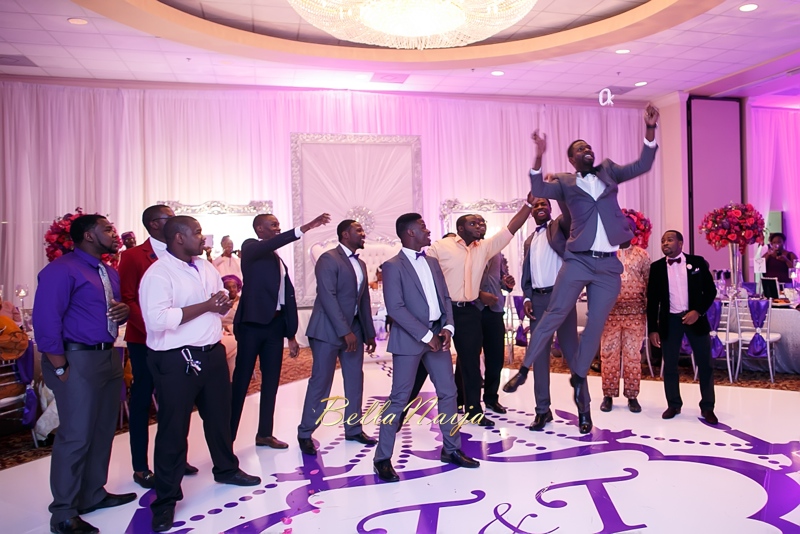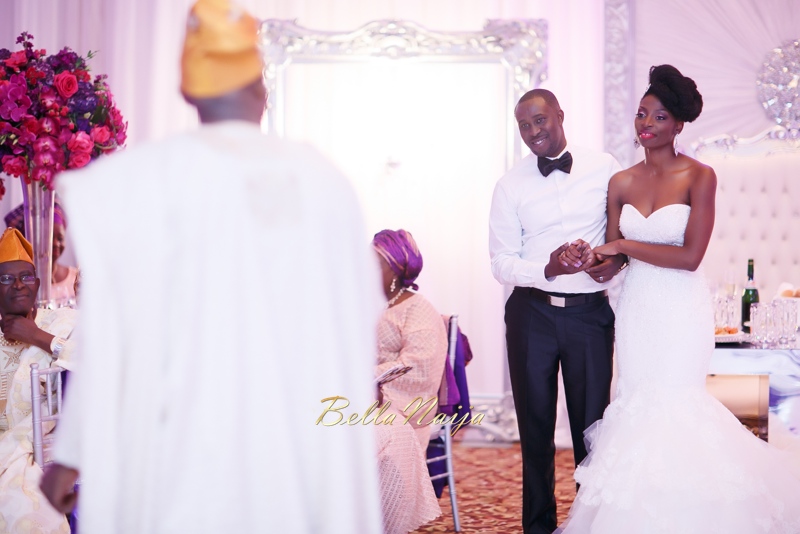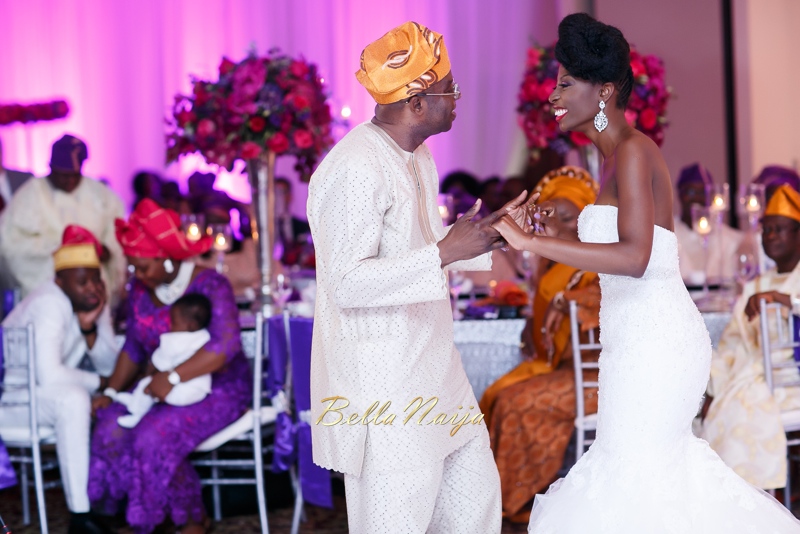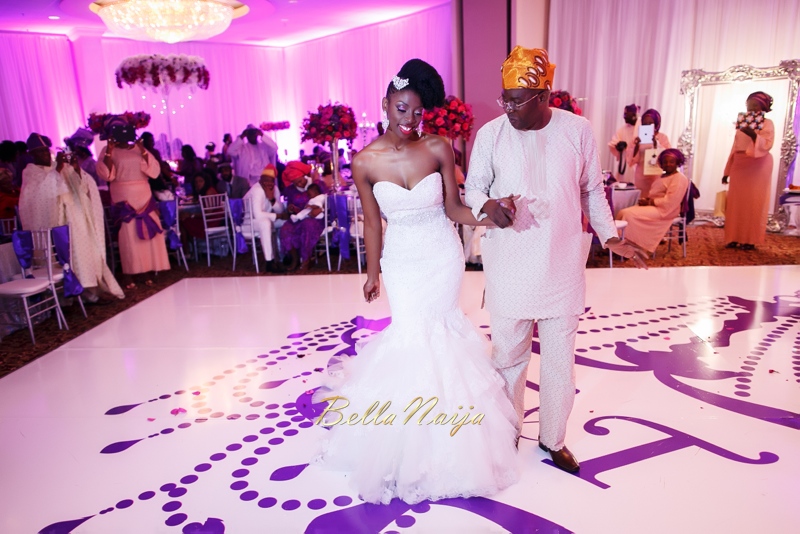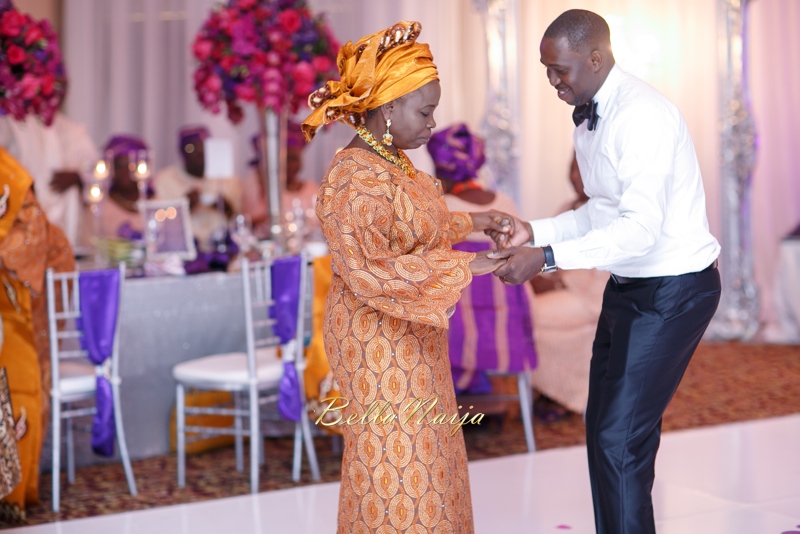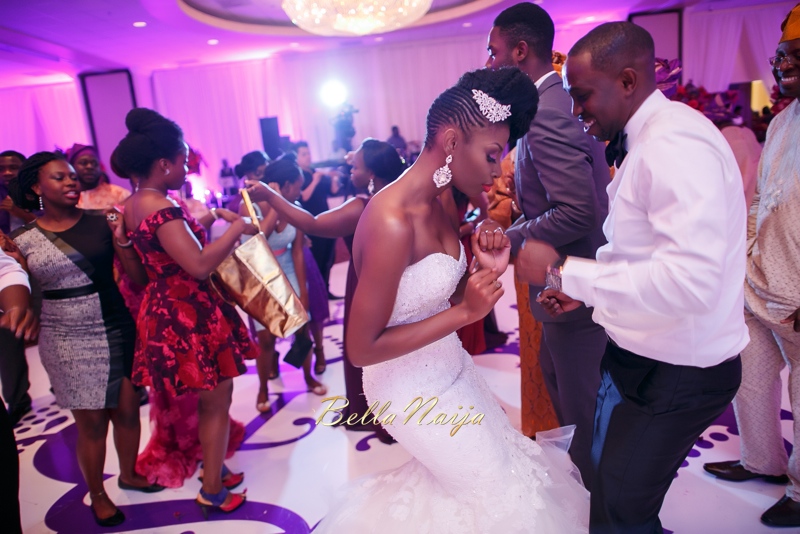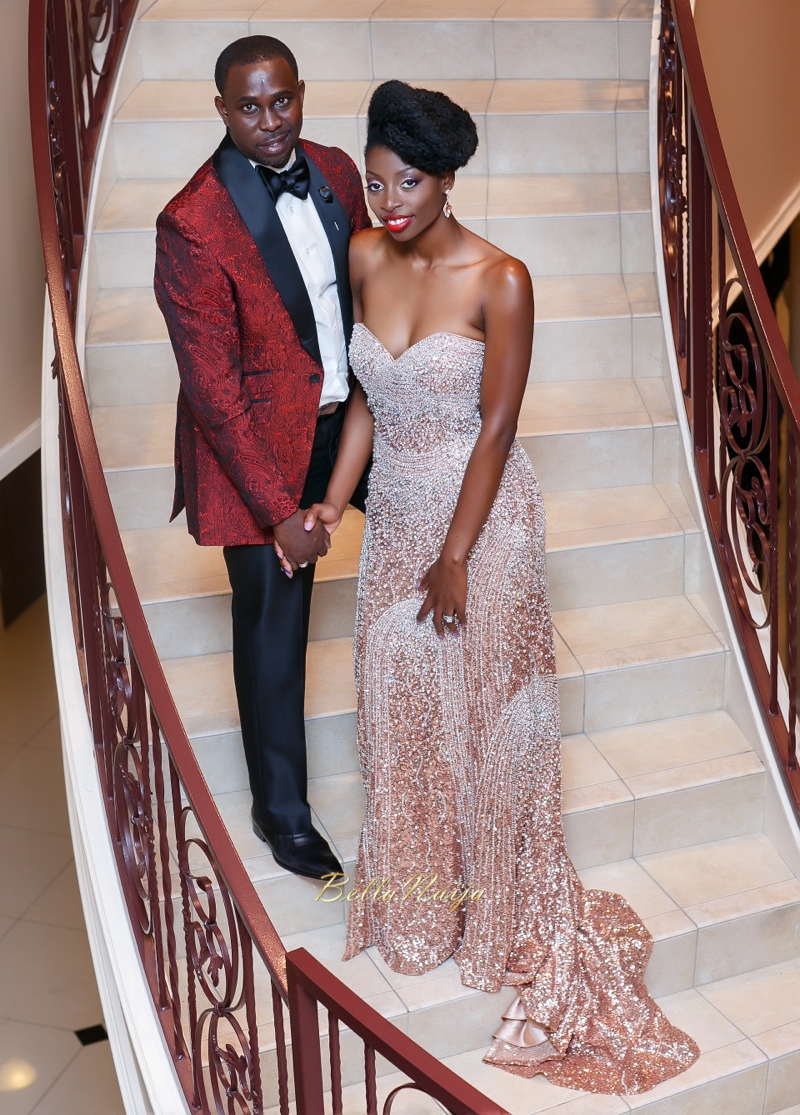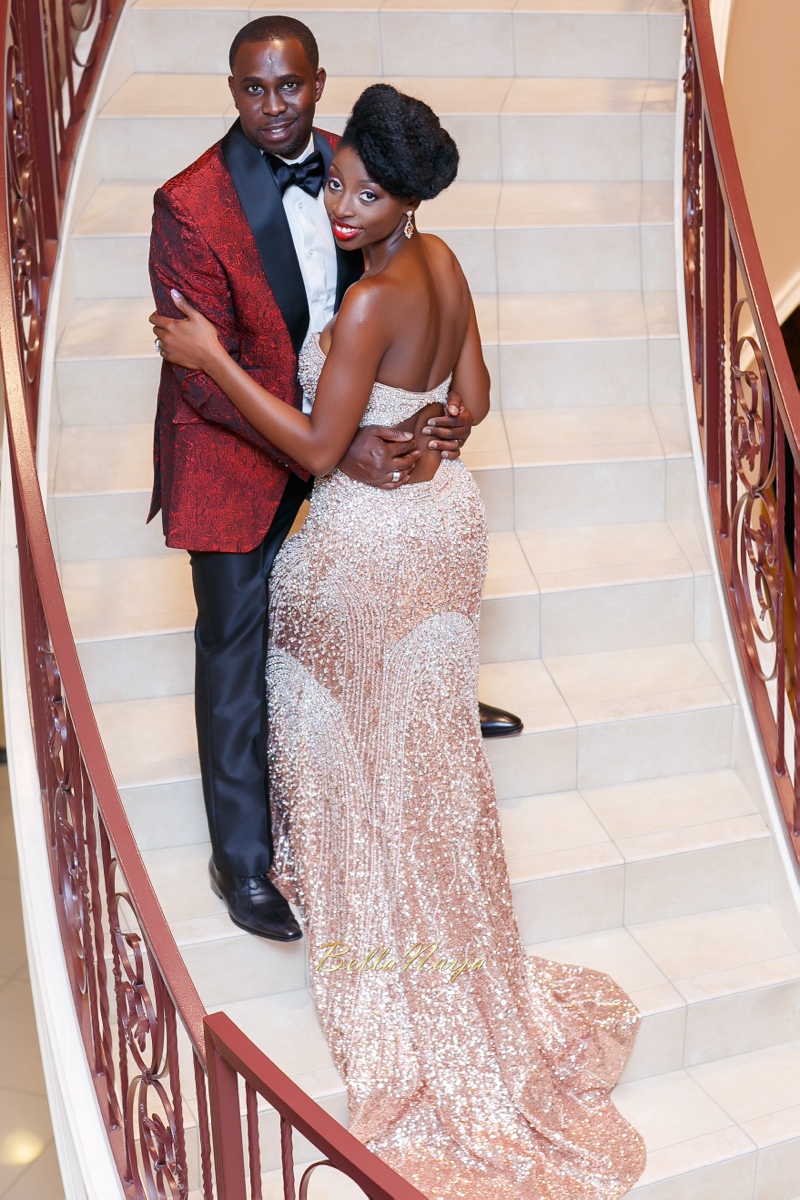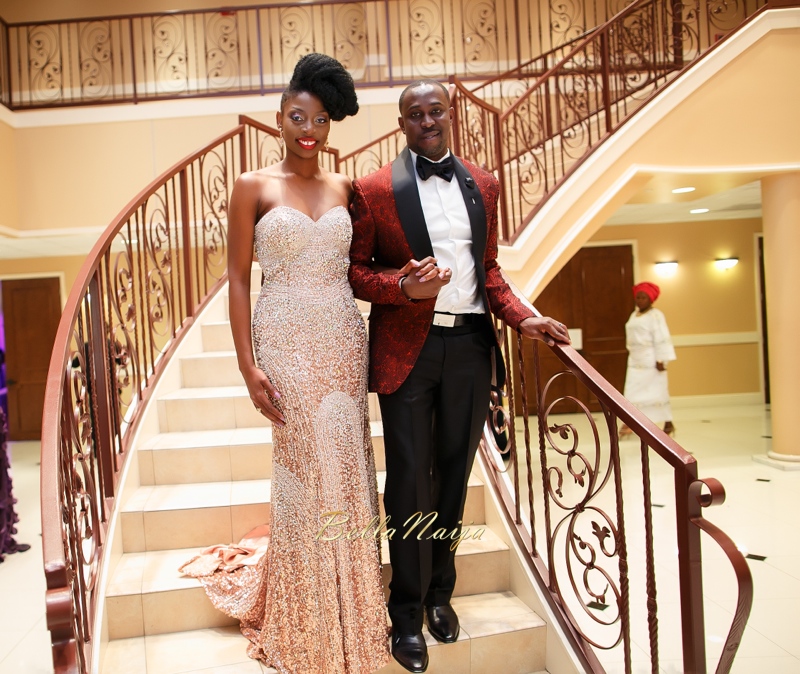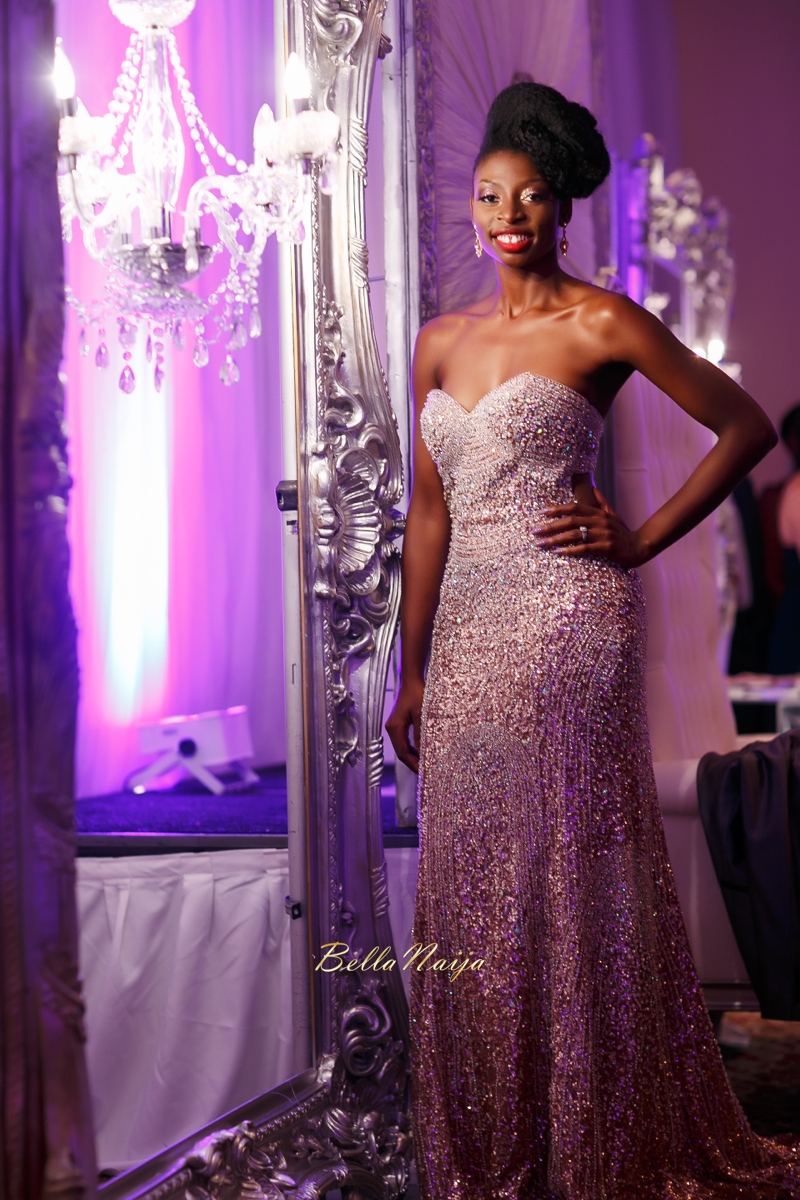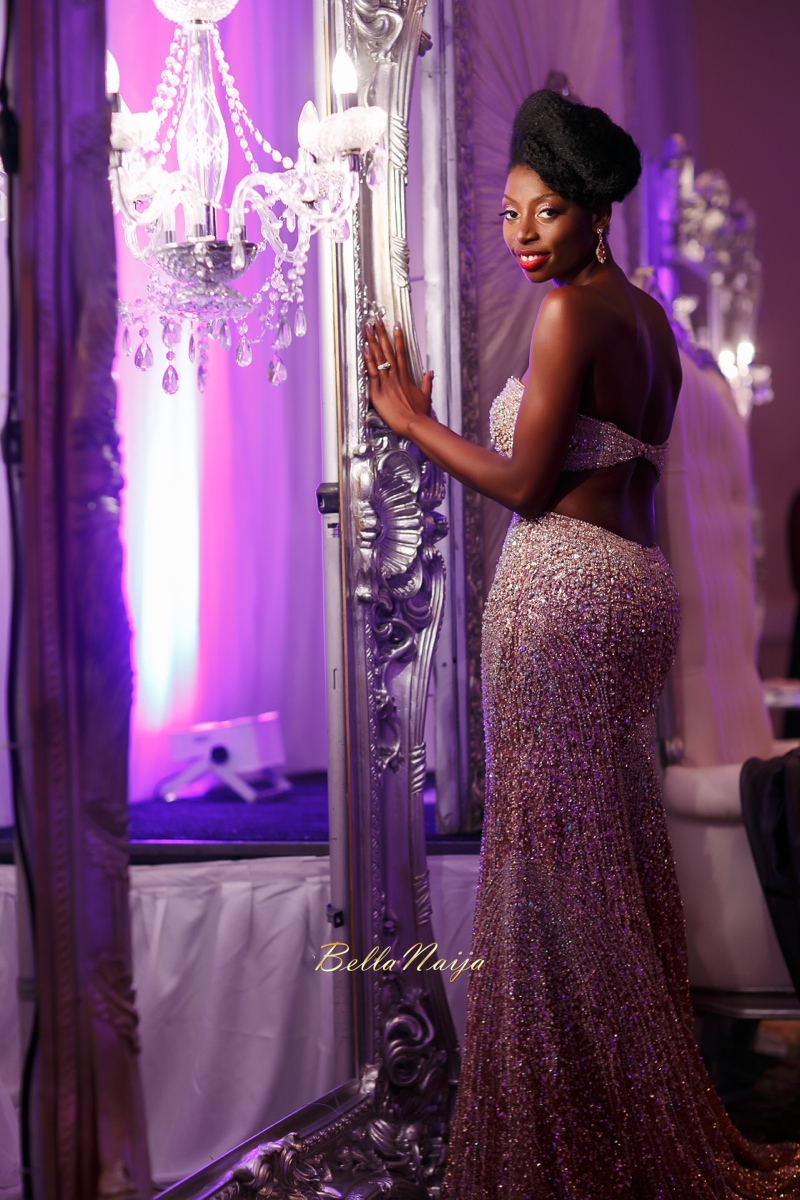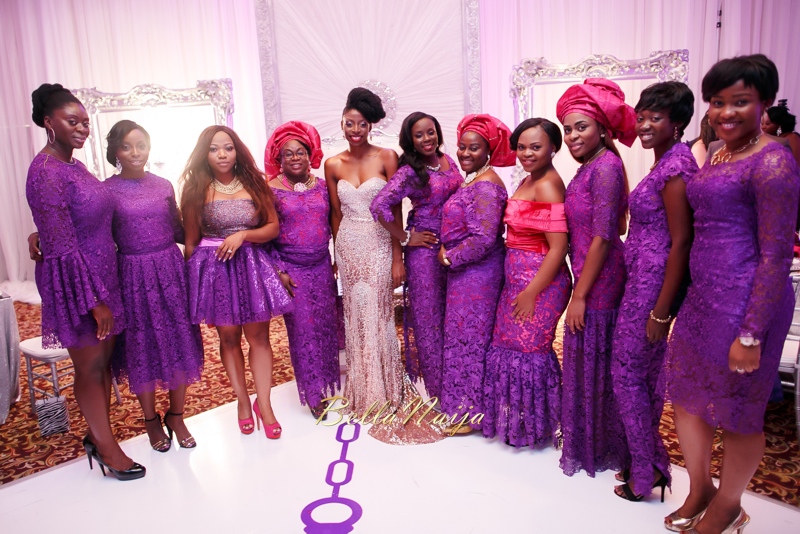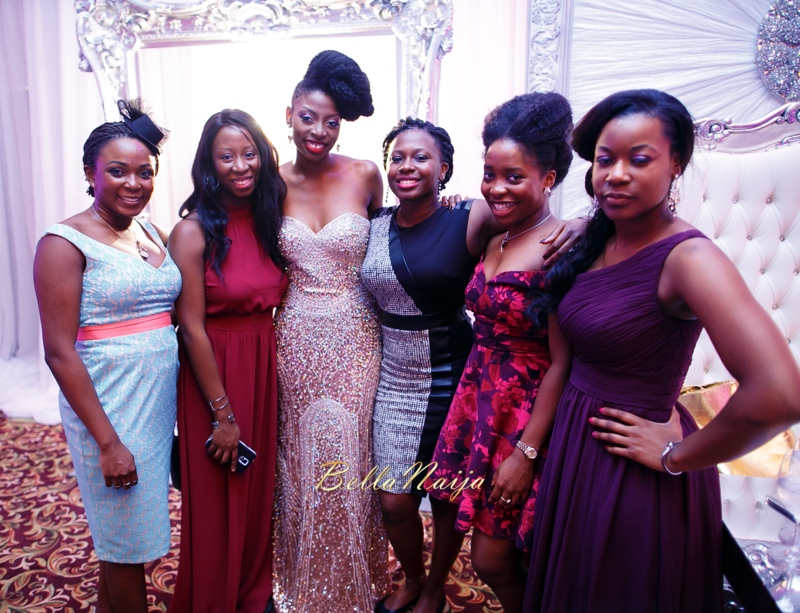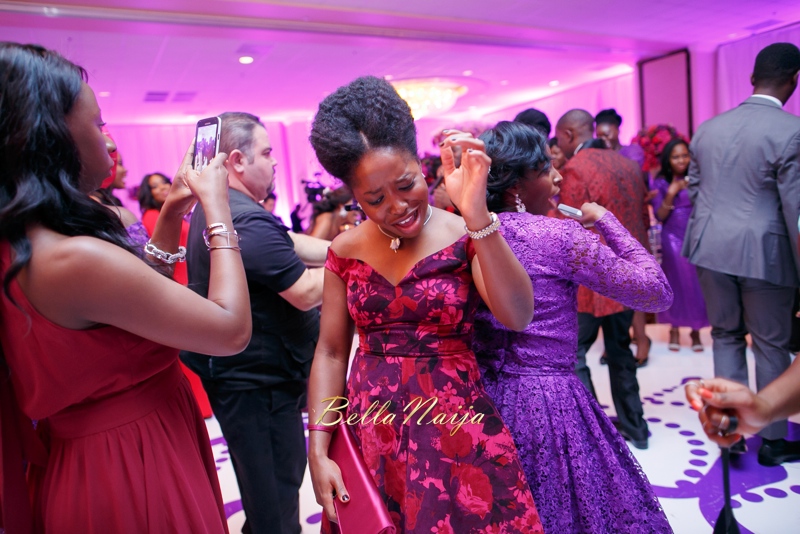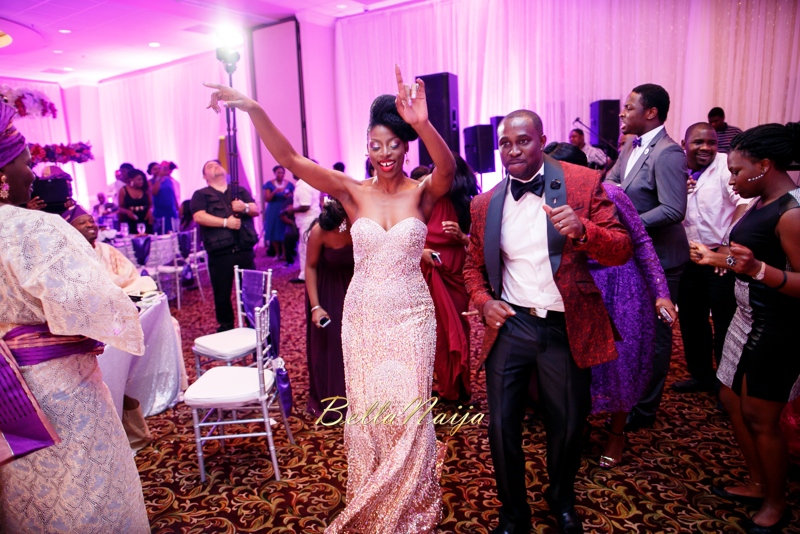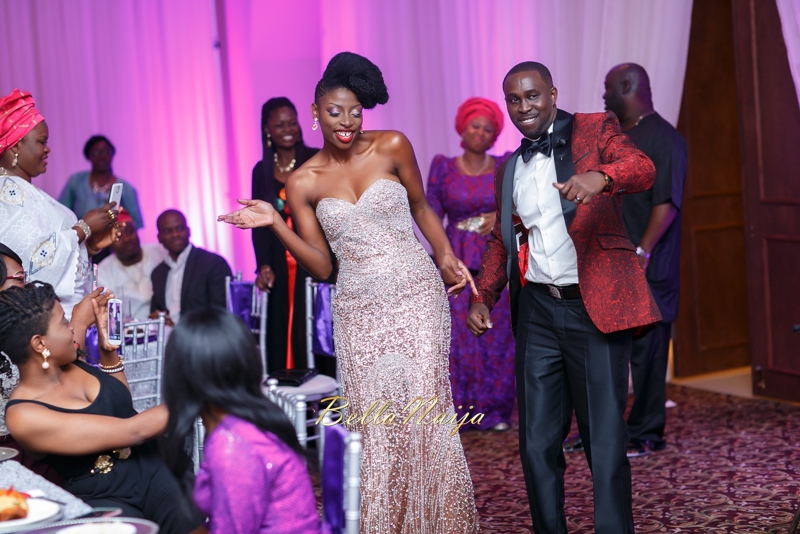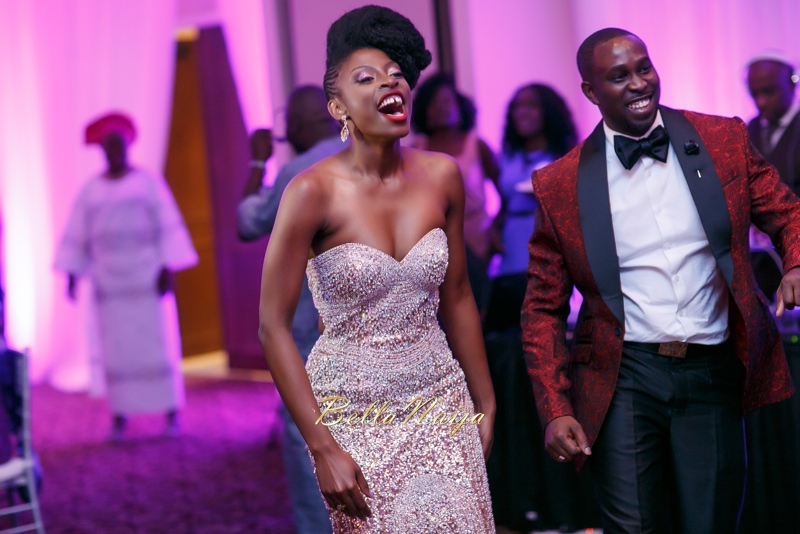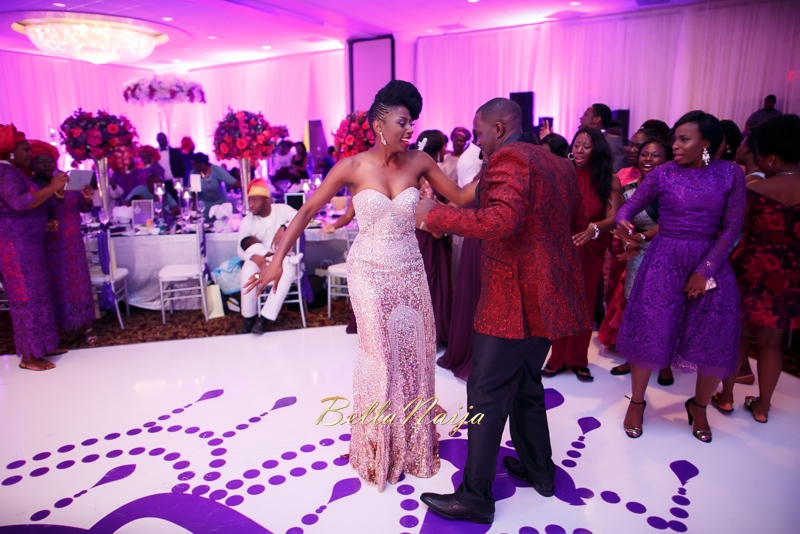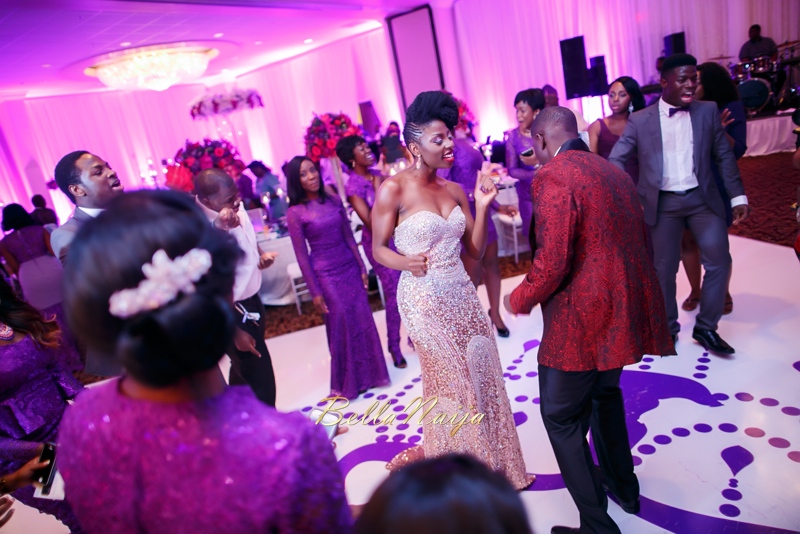 ~ Traditional Engagement by Jide Akinyemi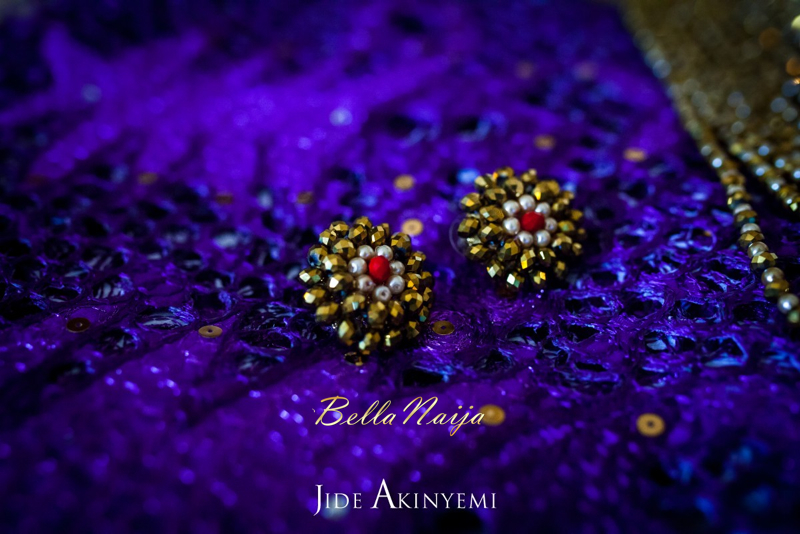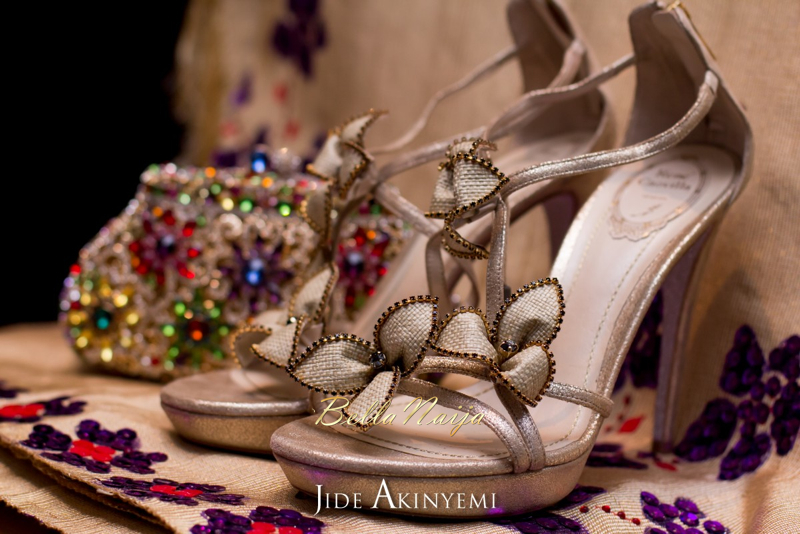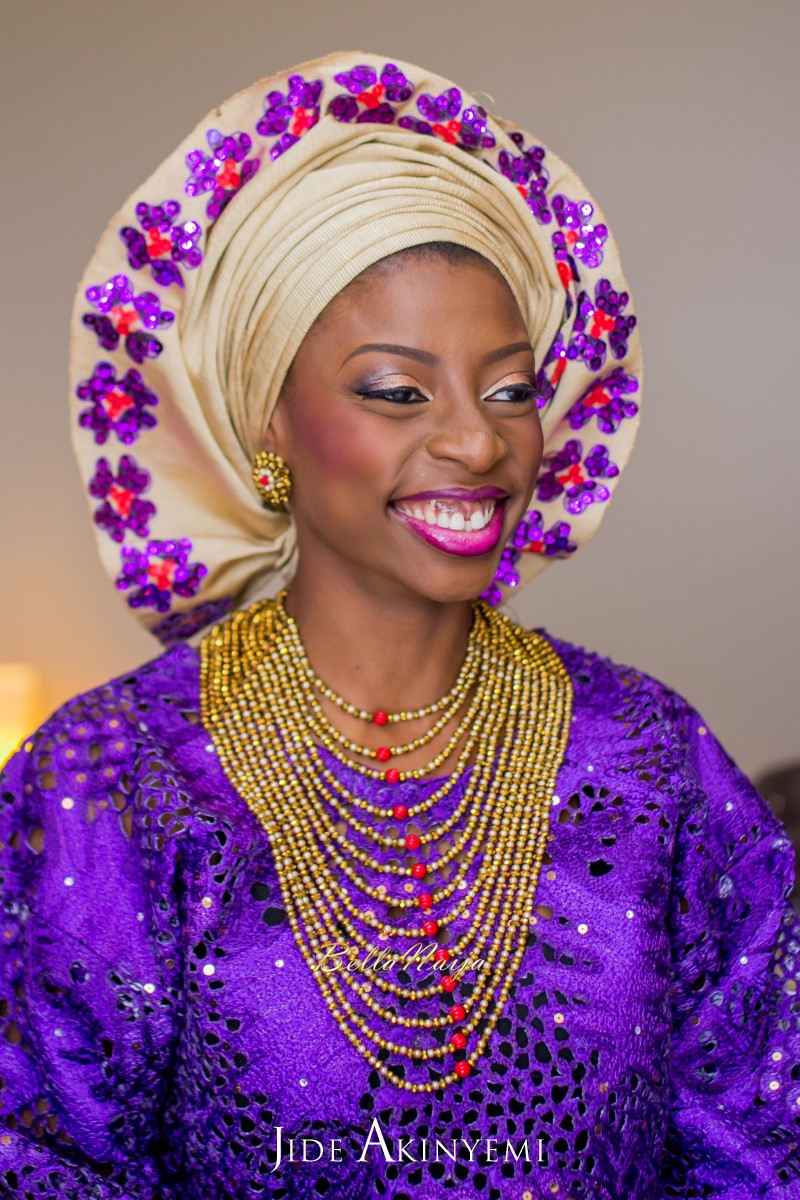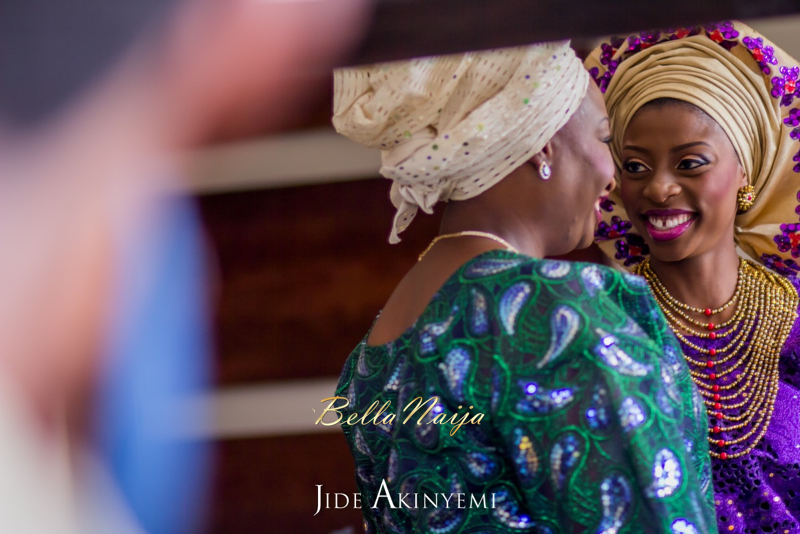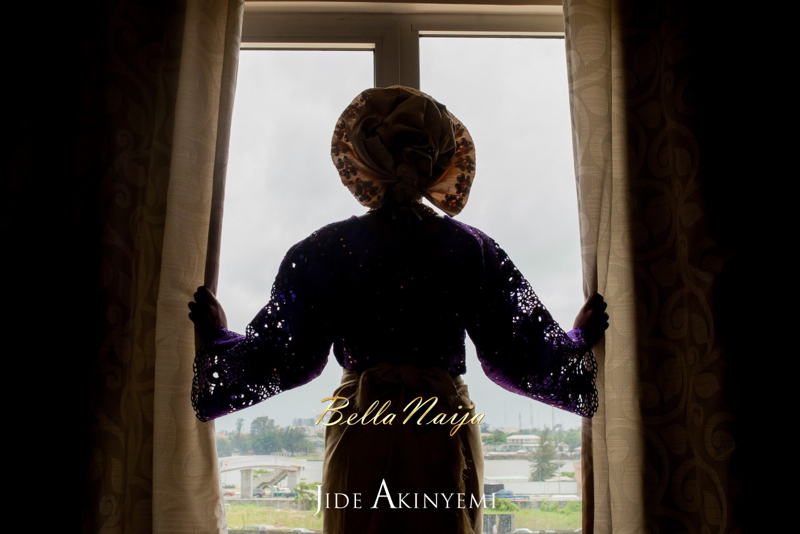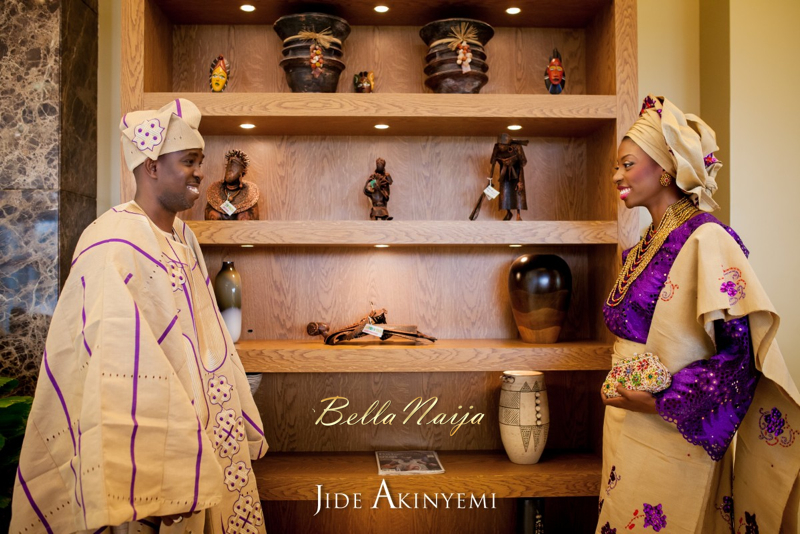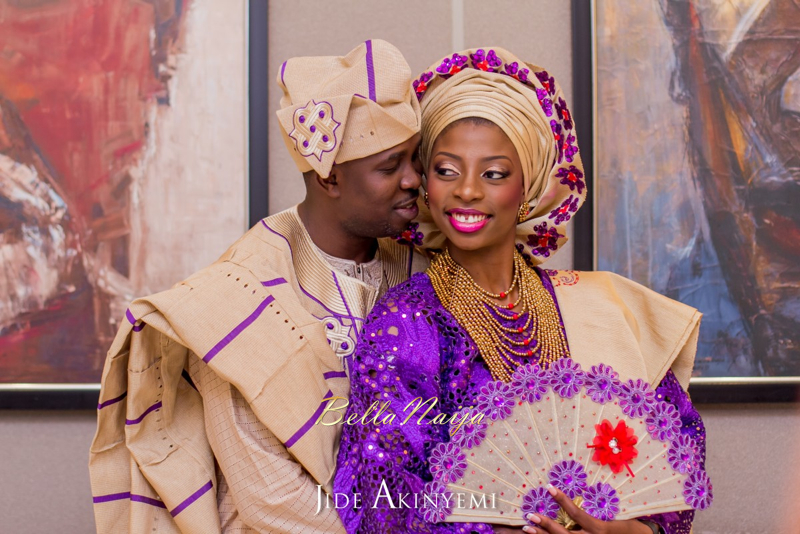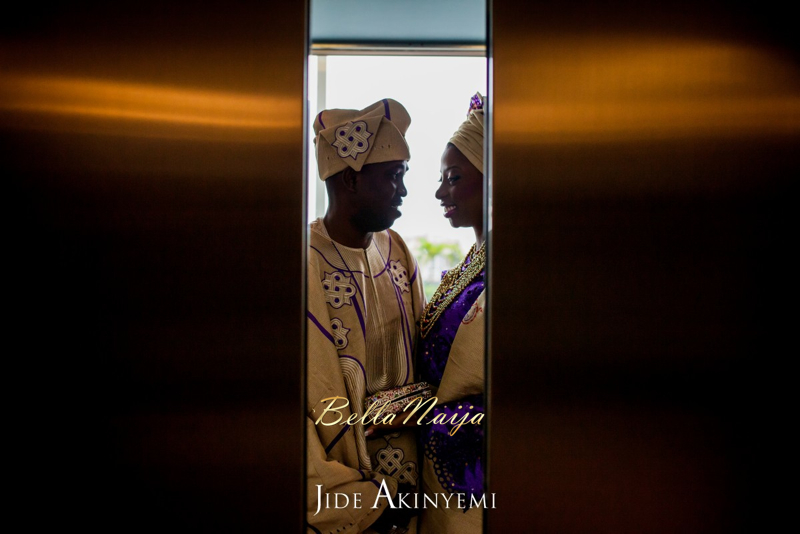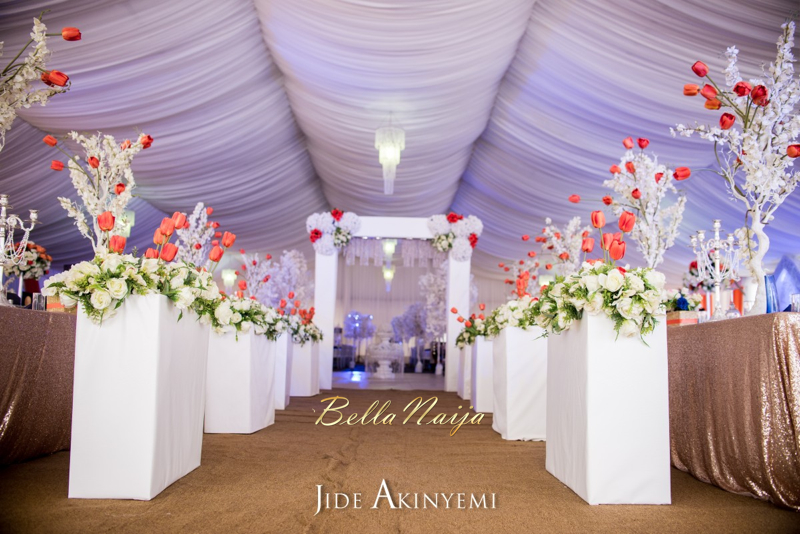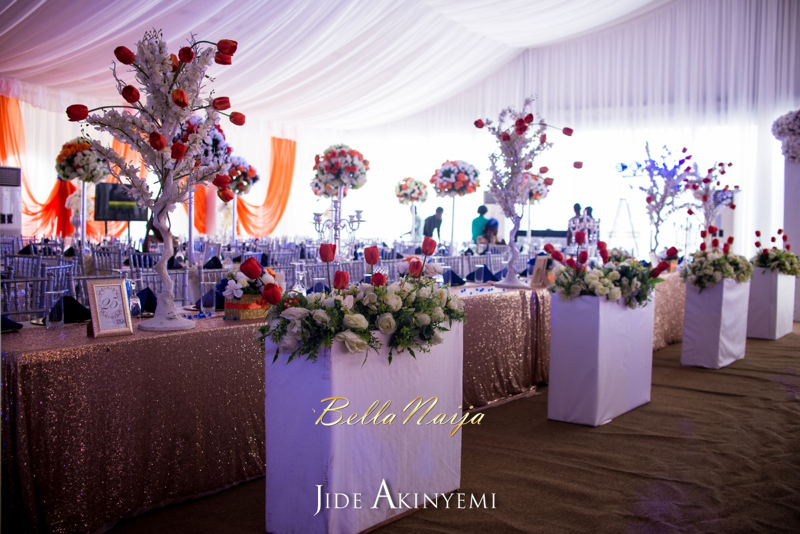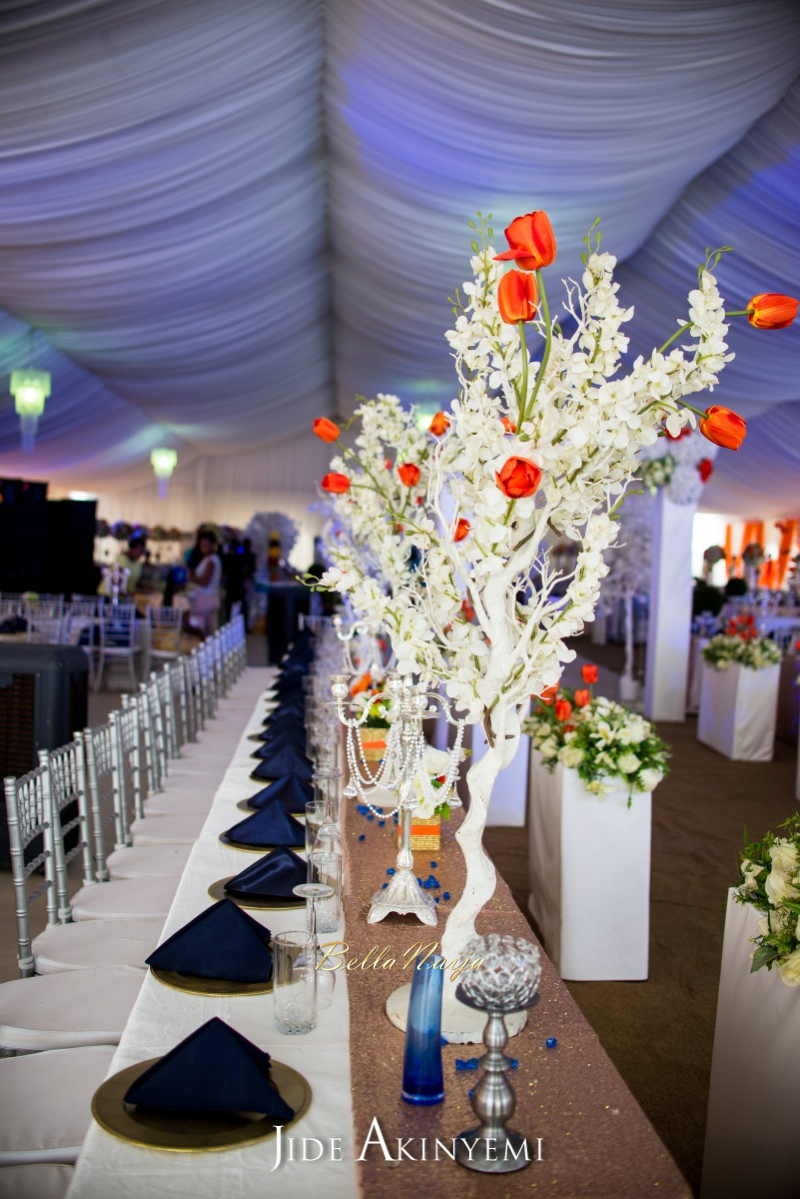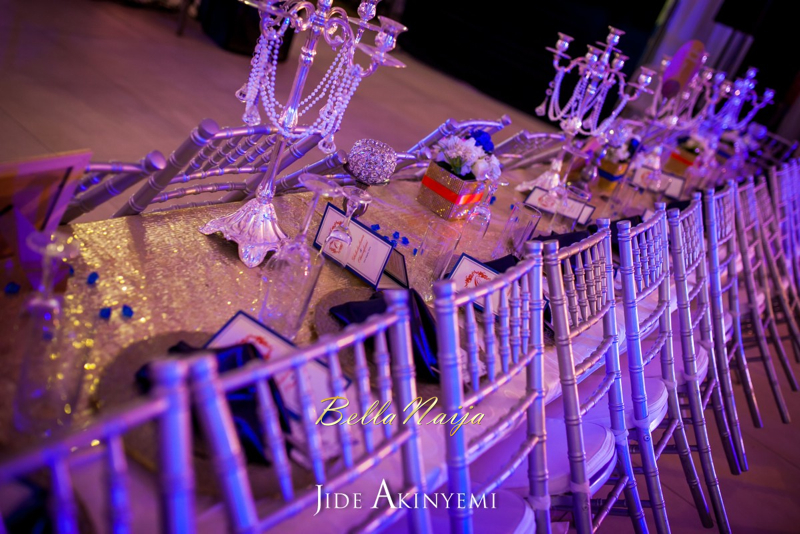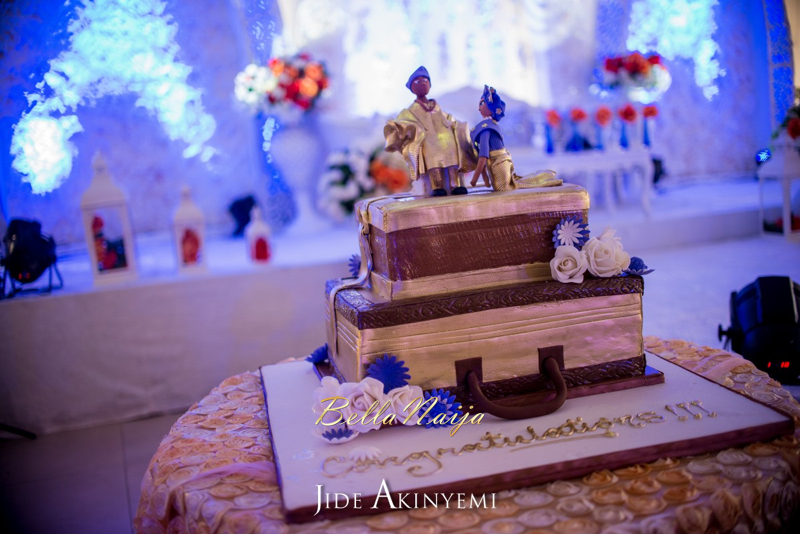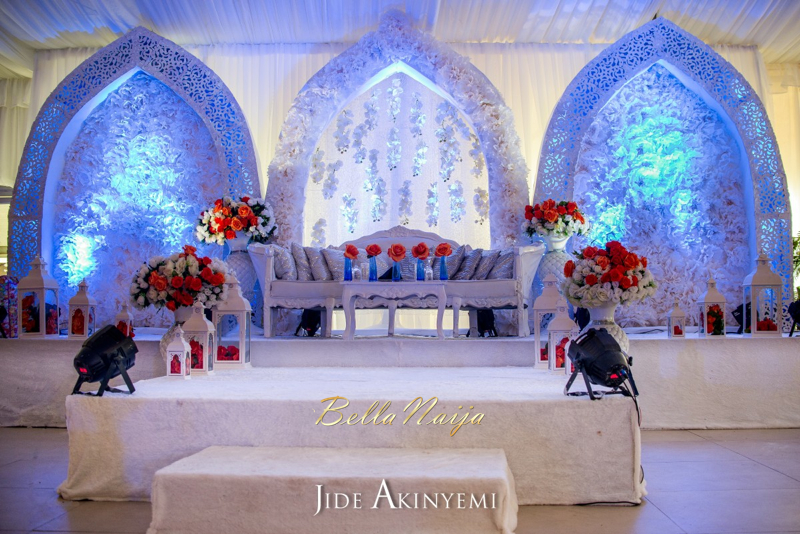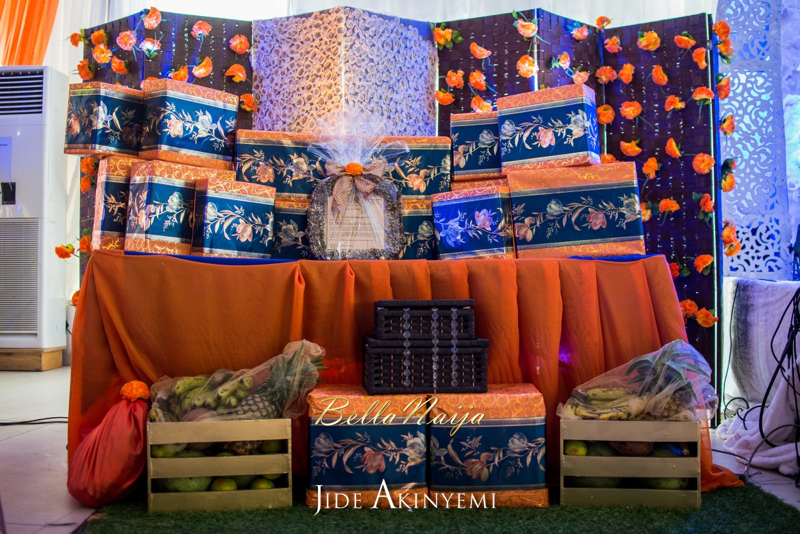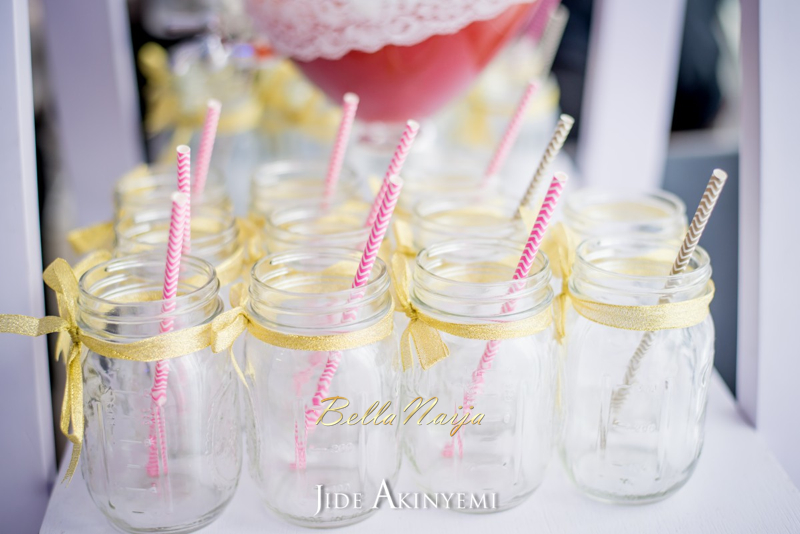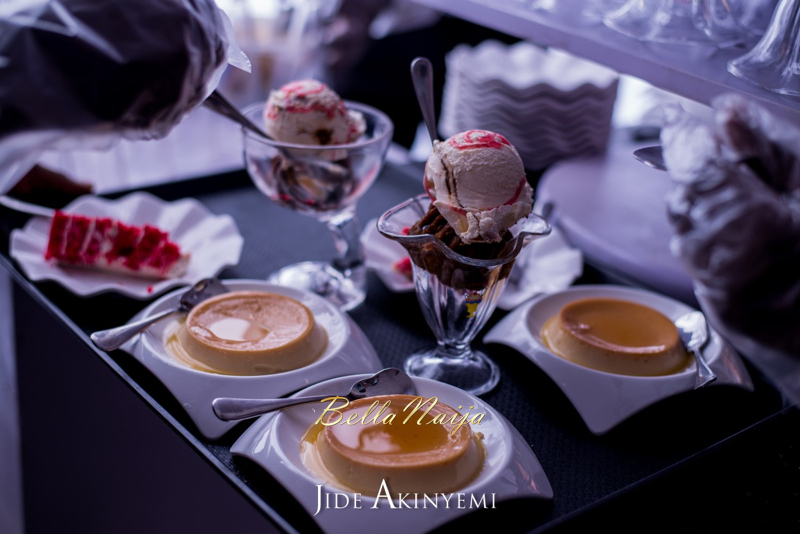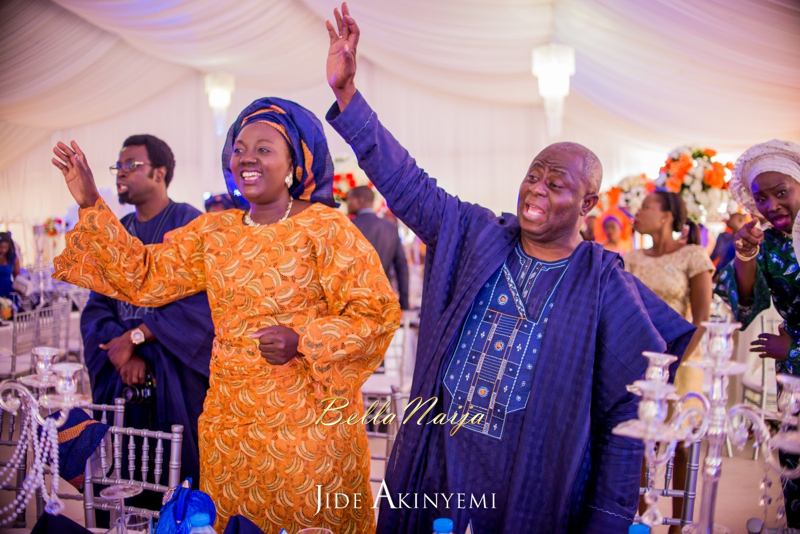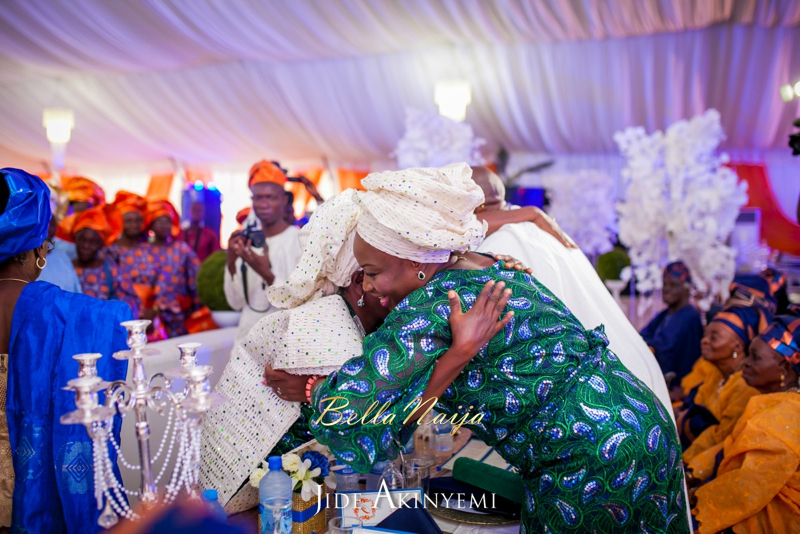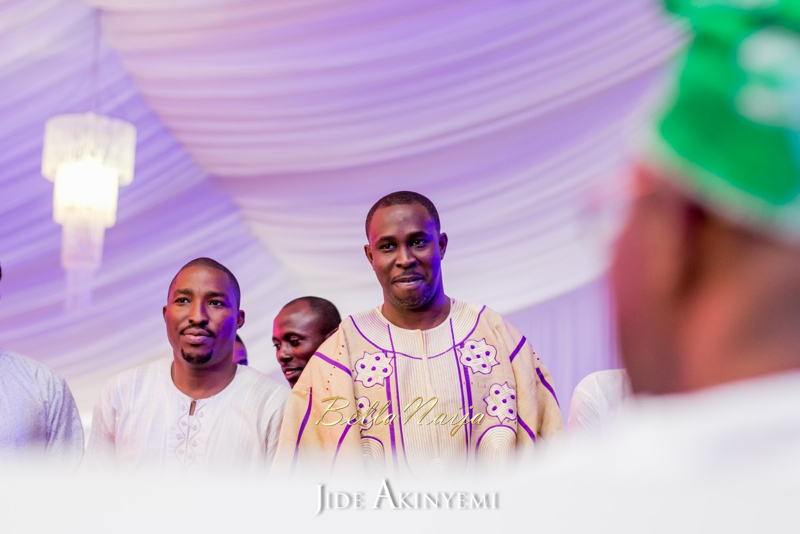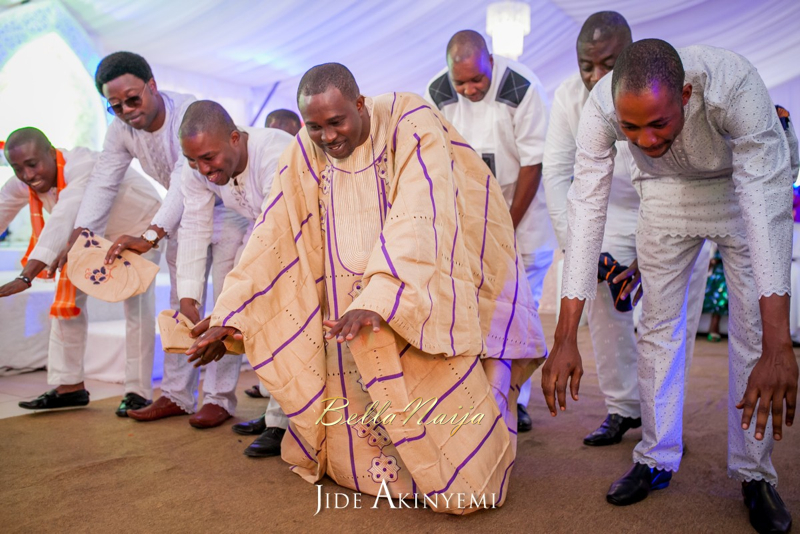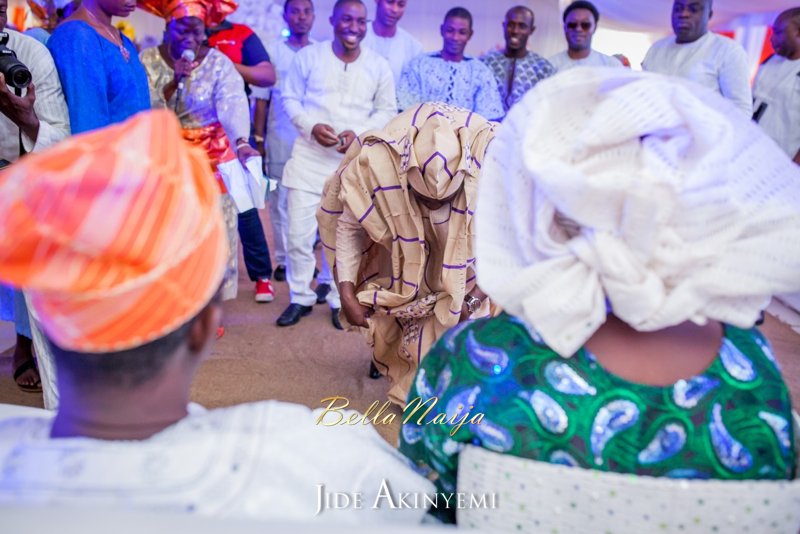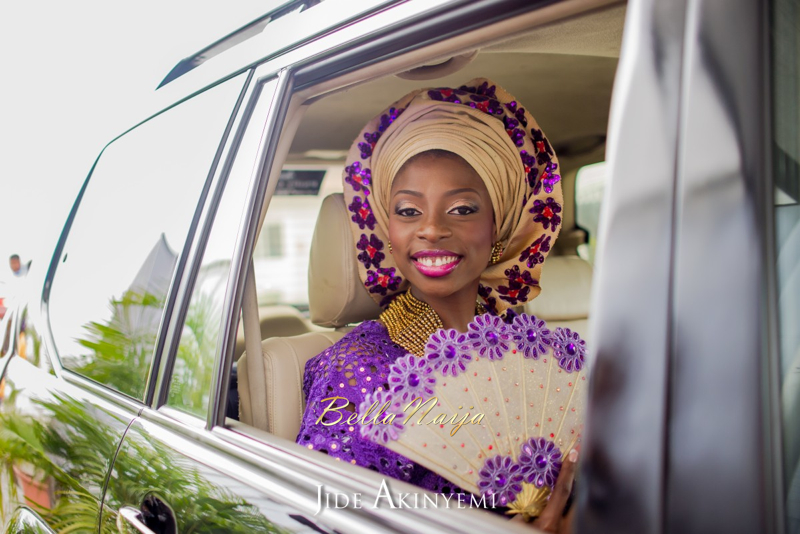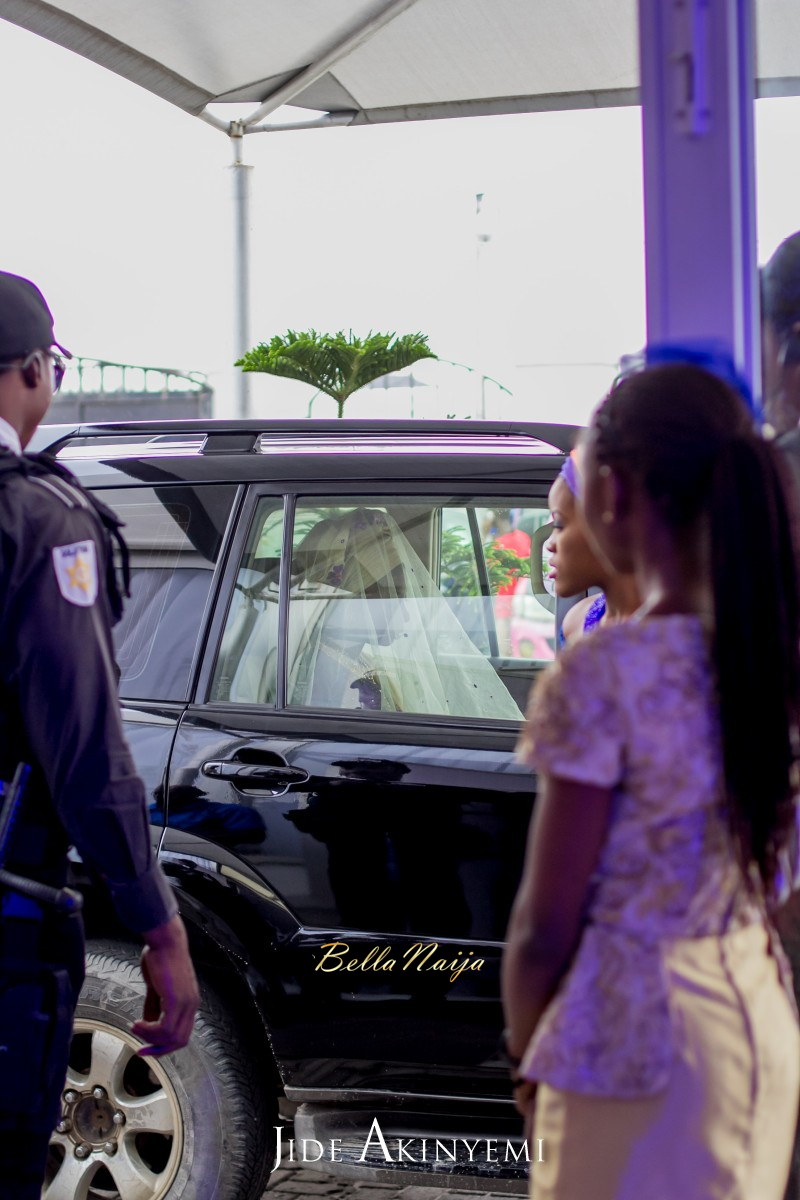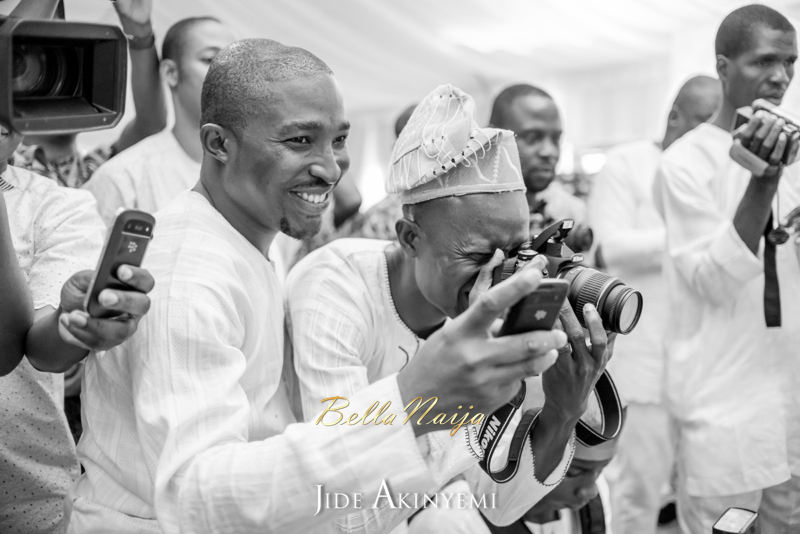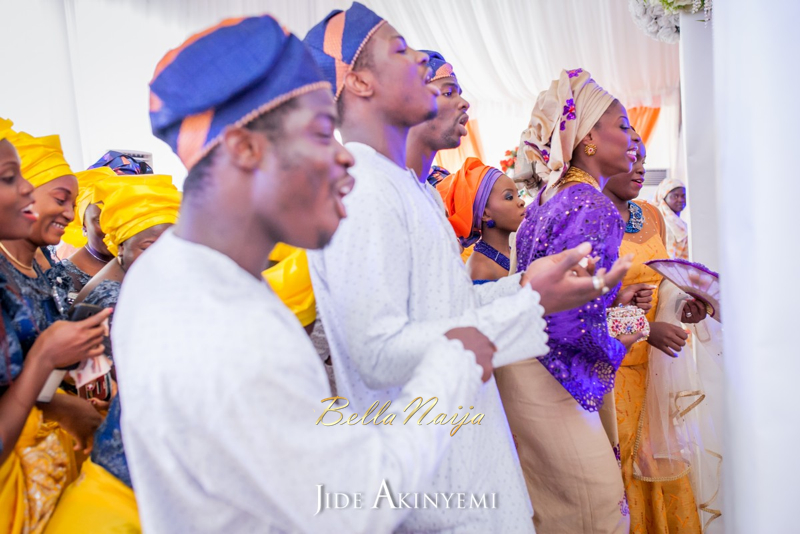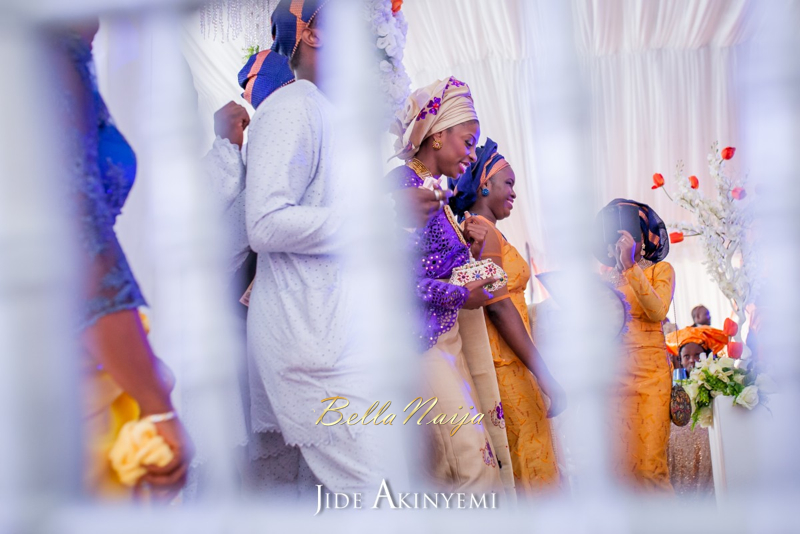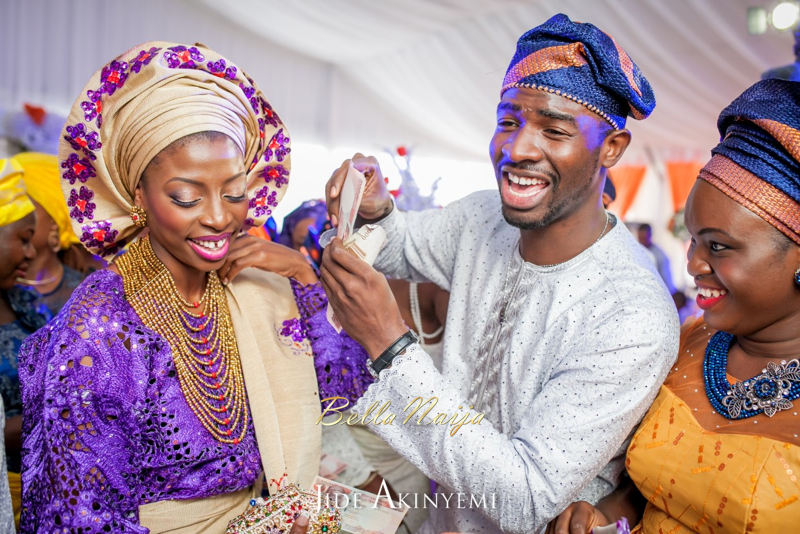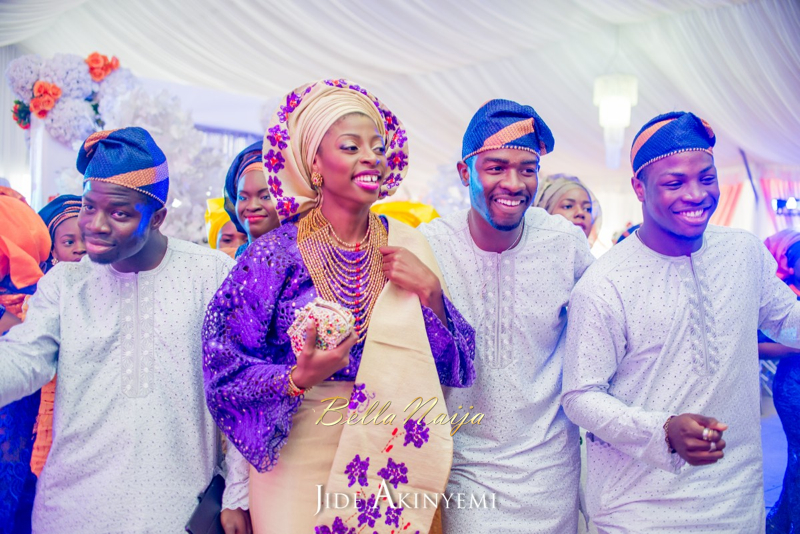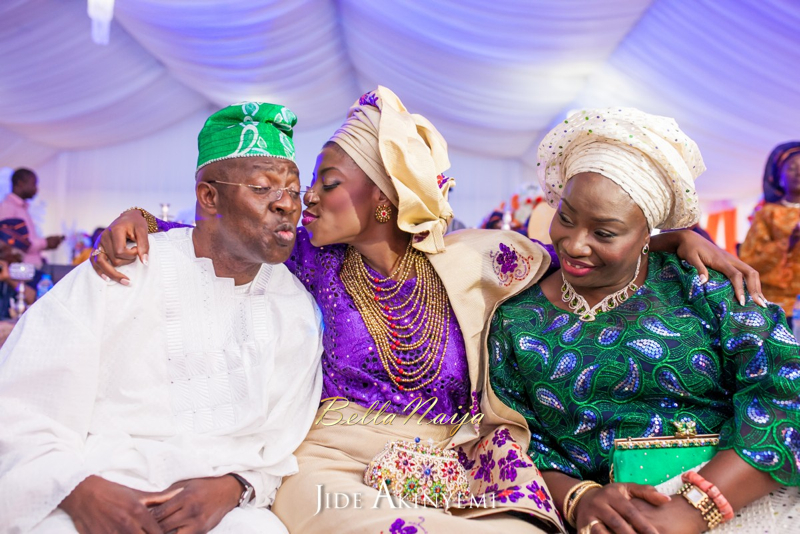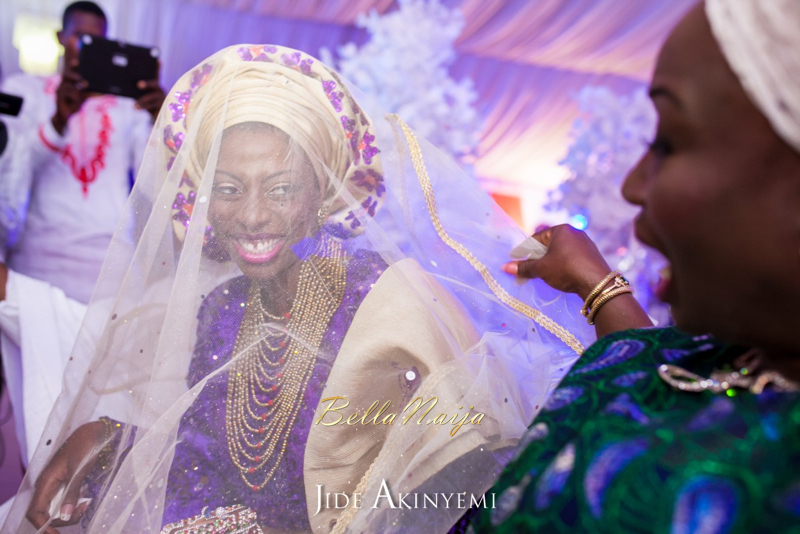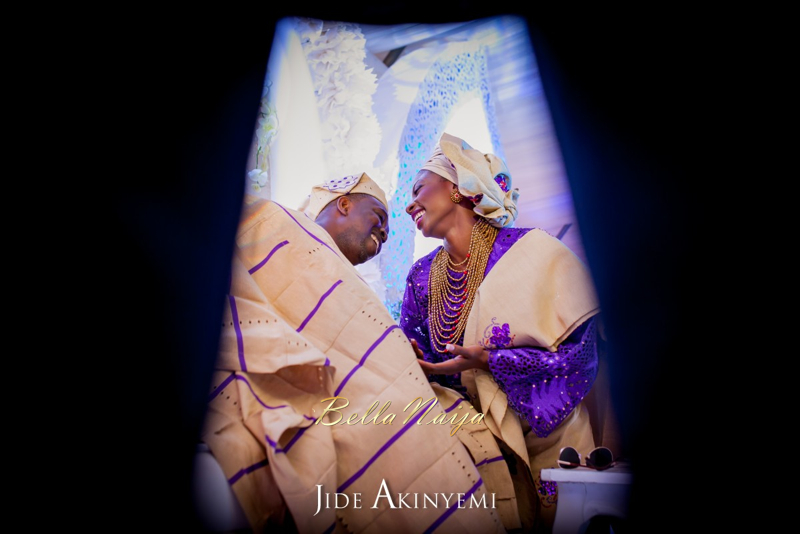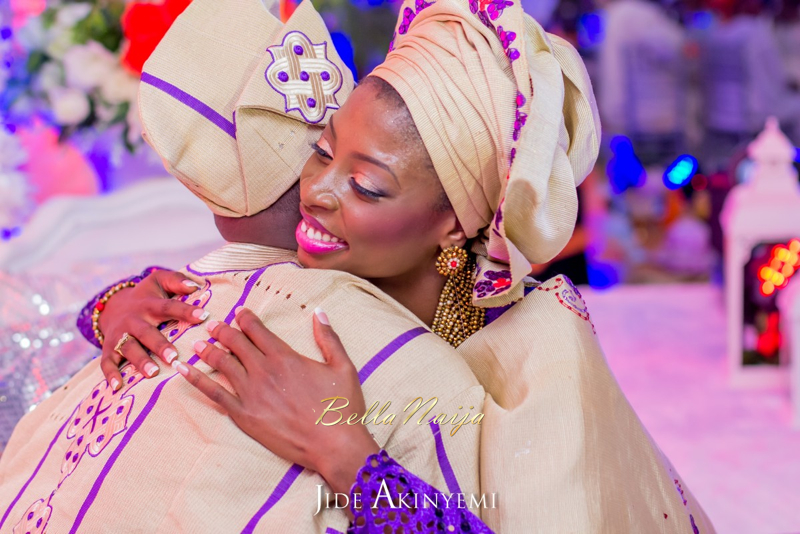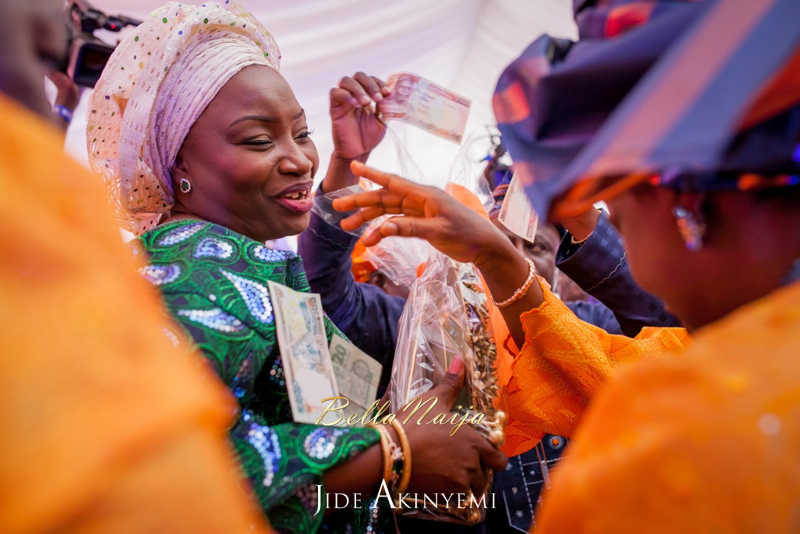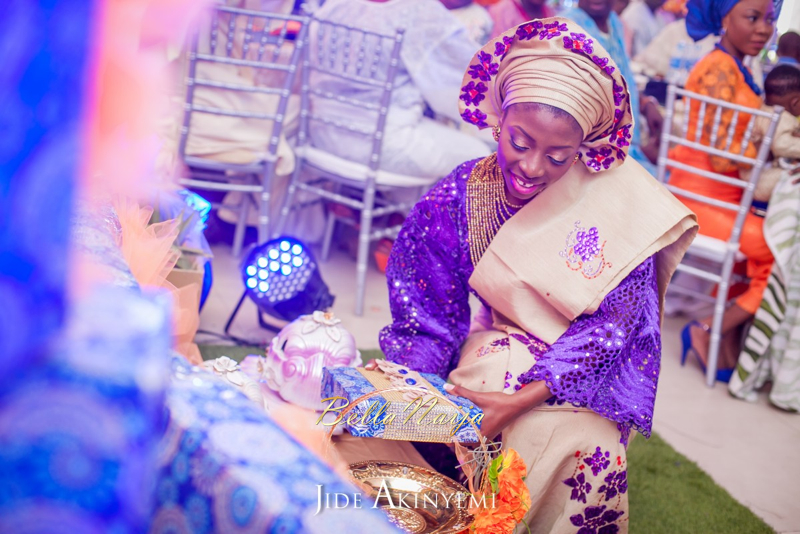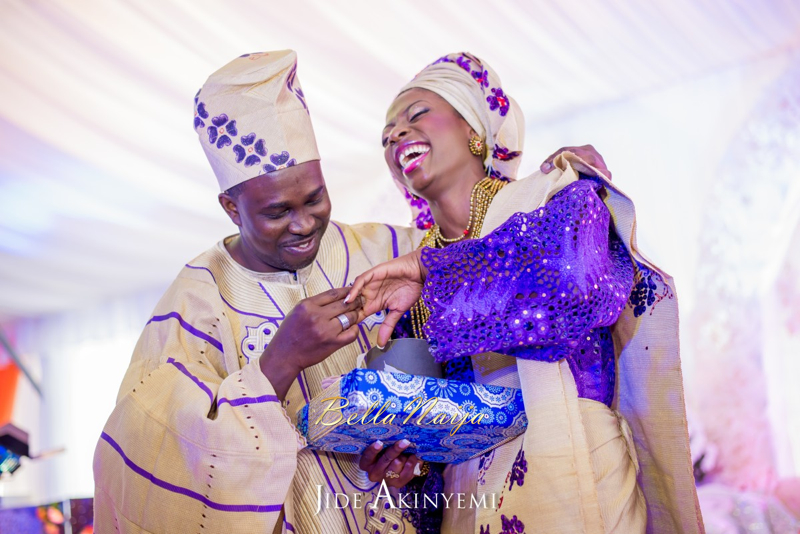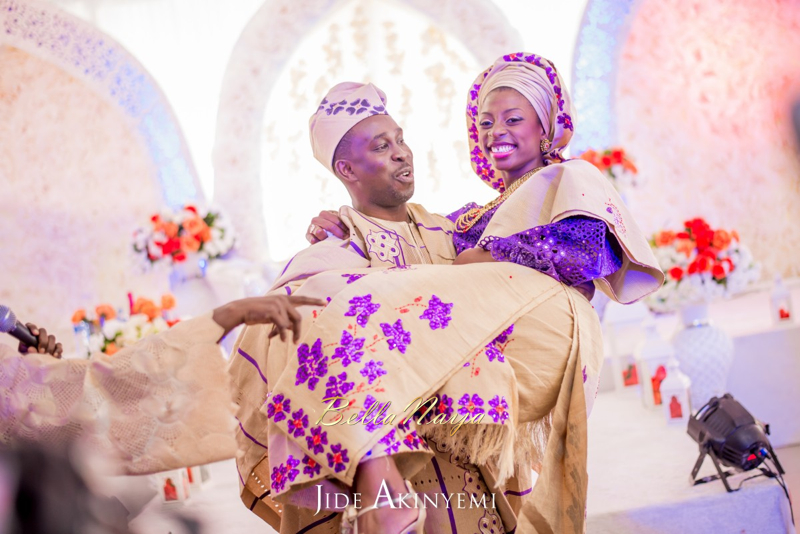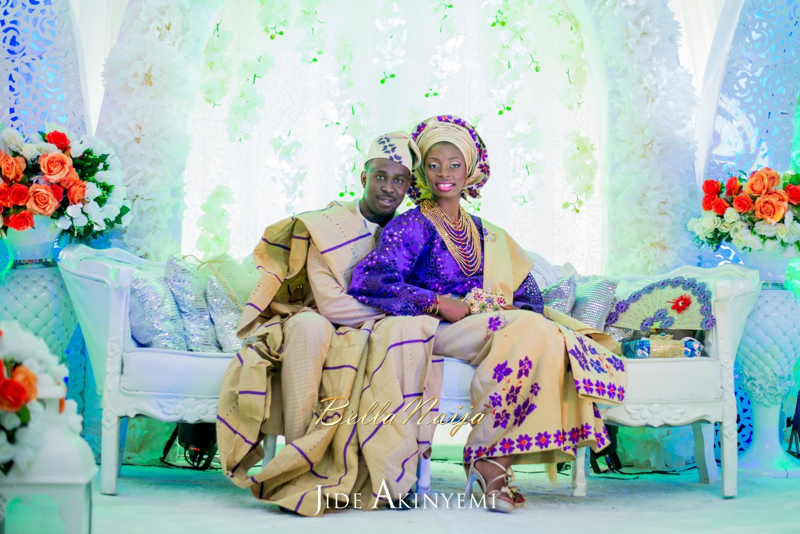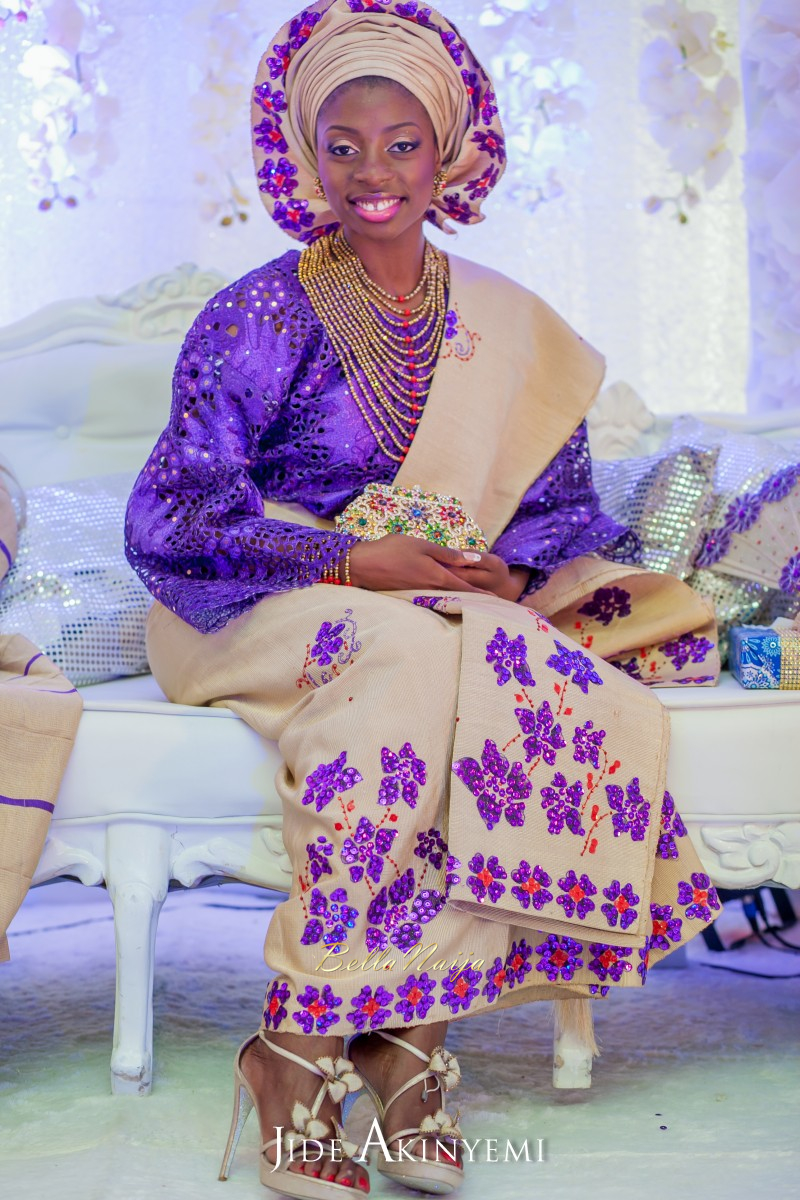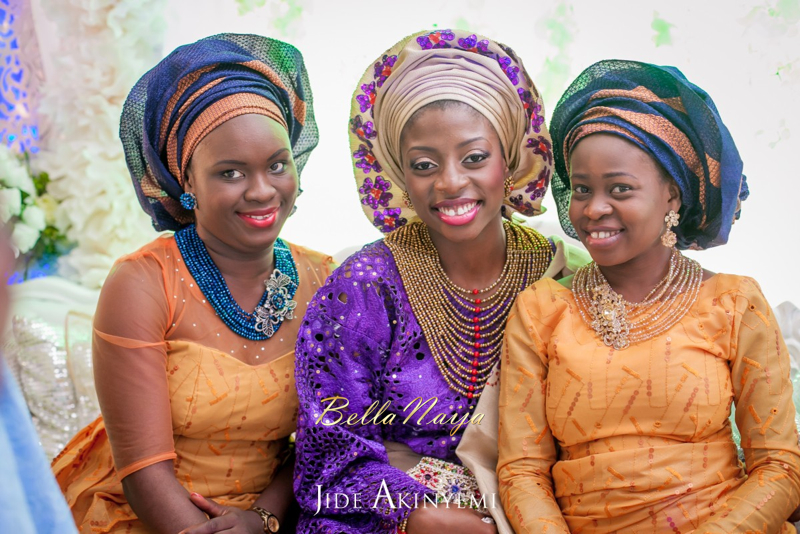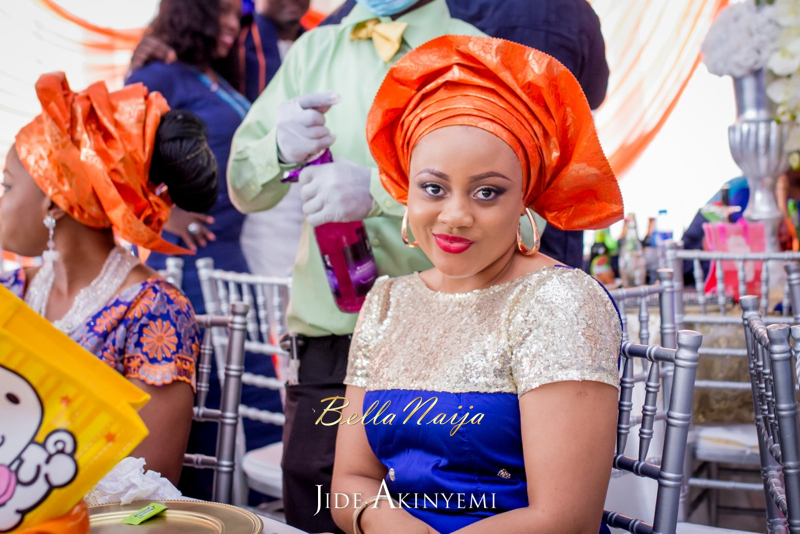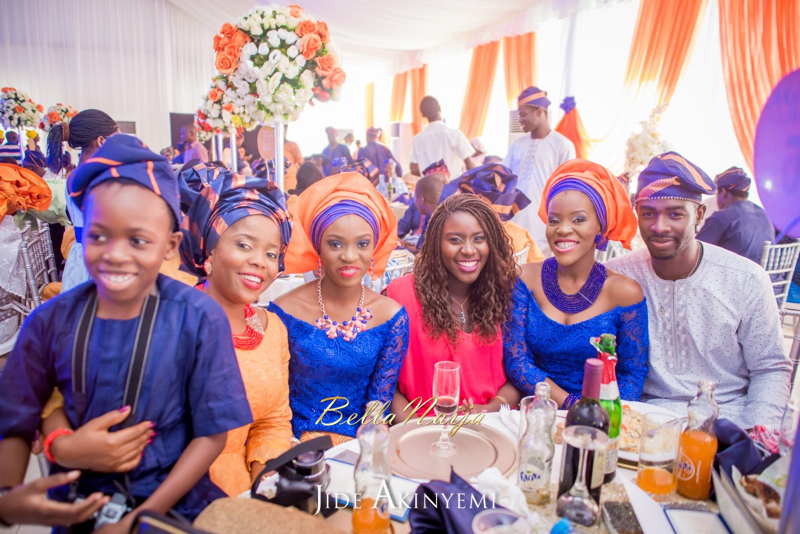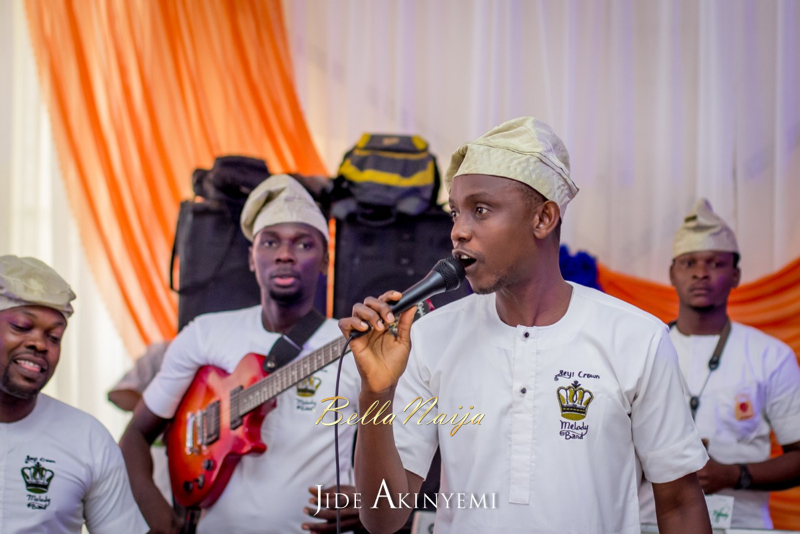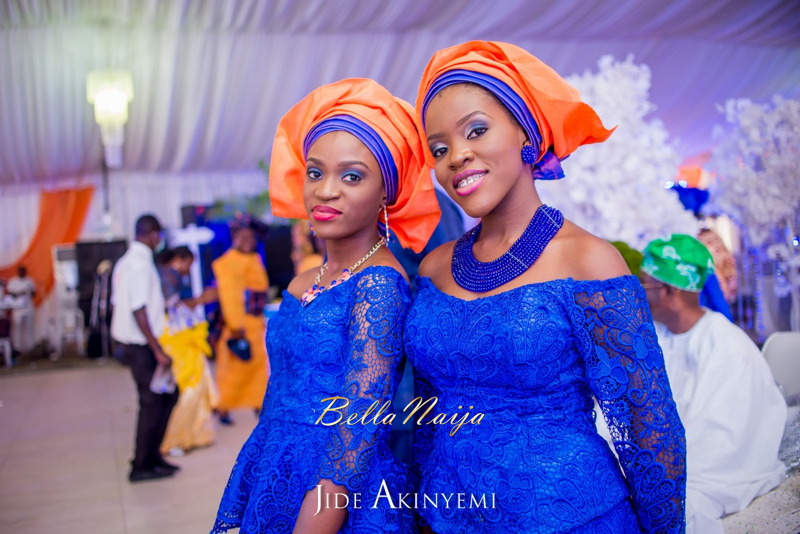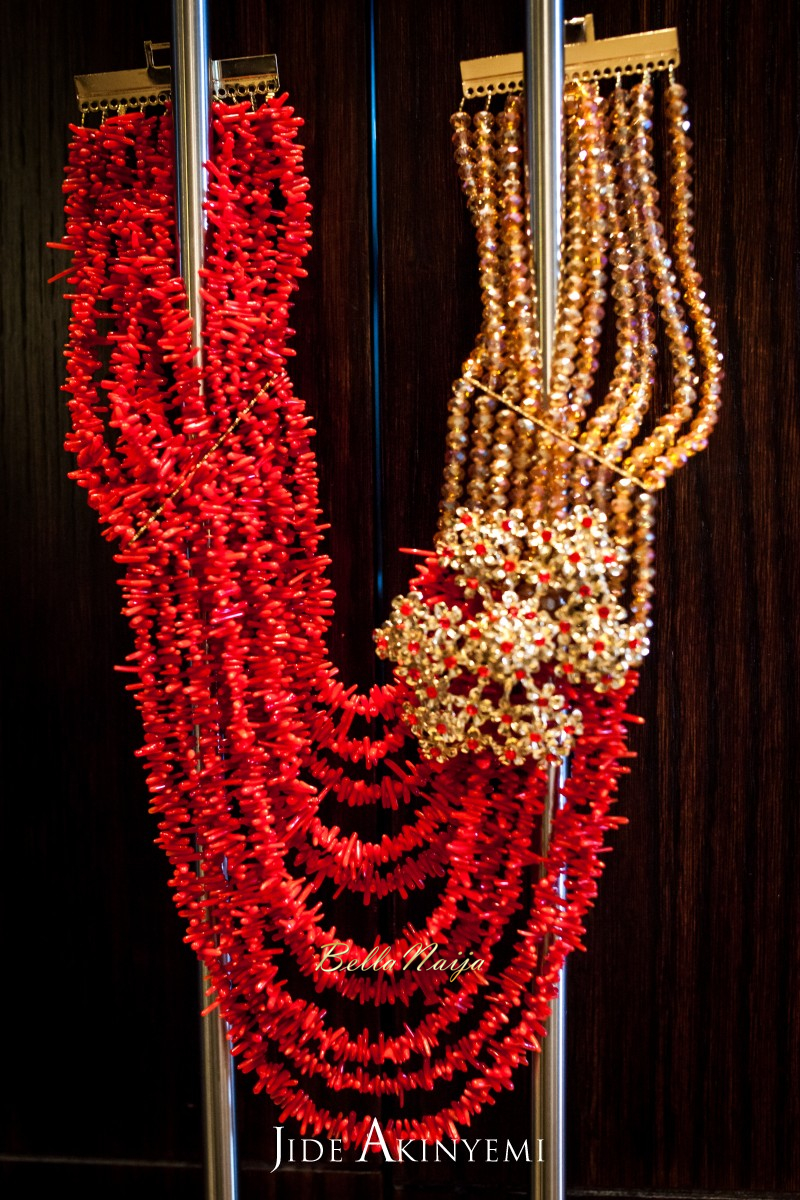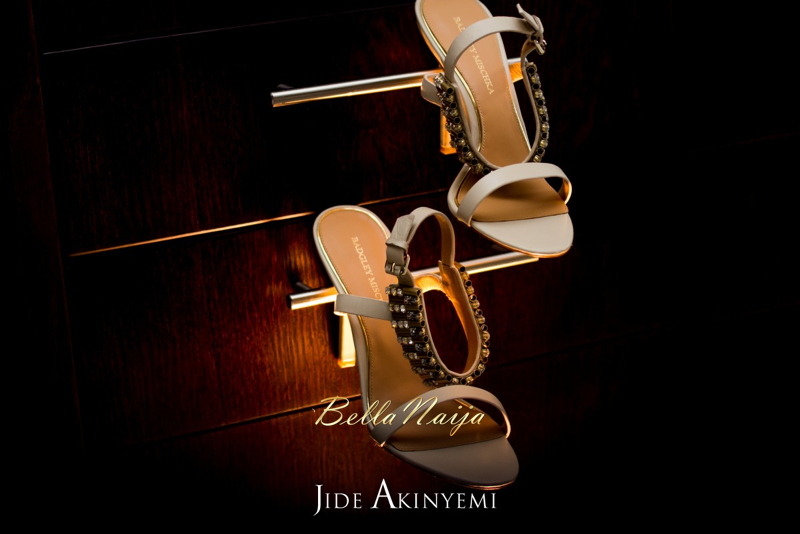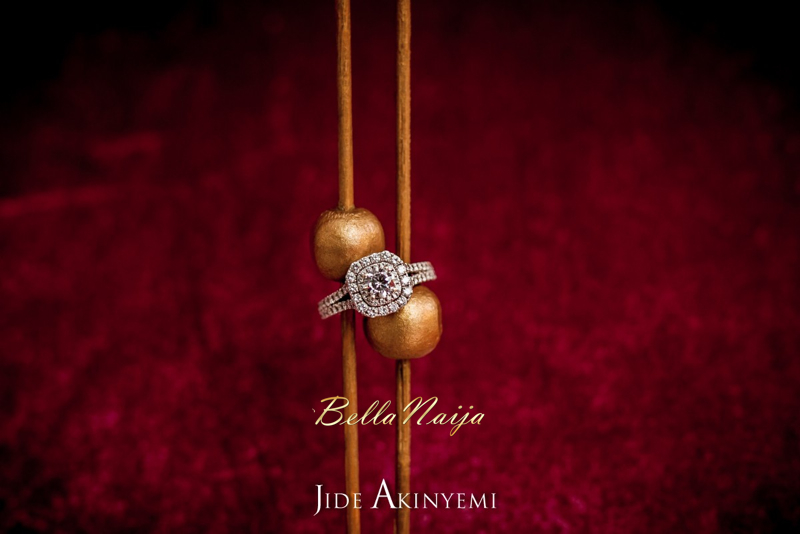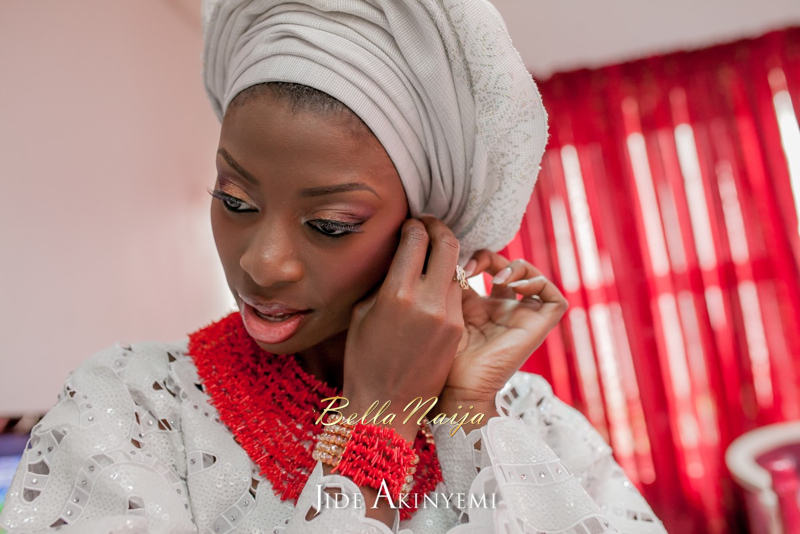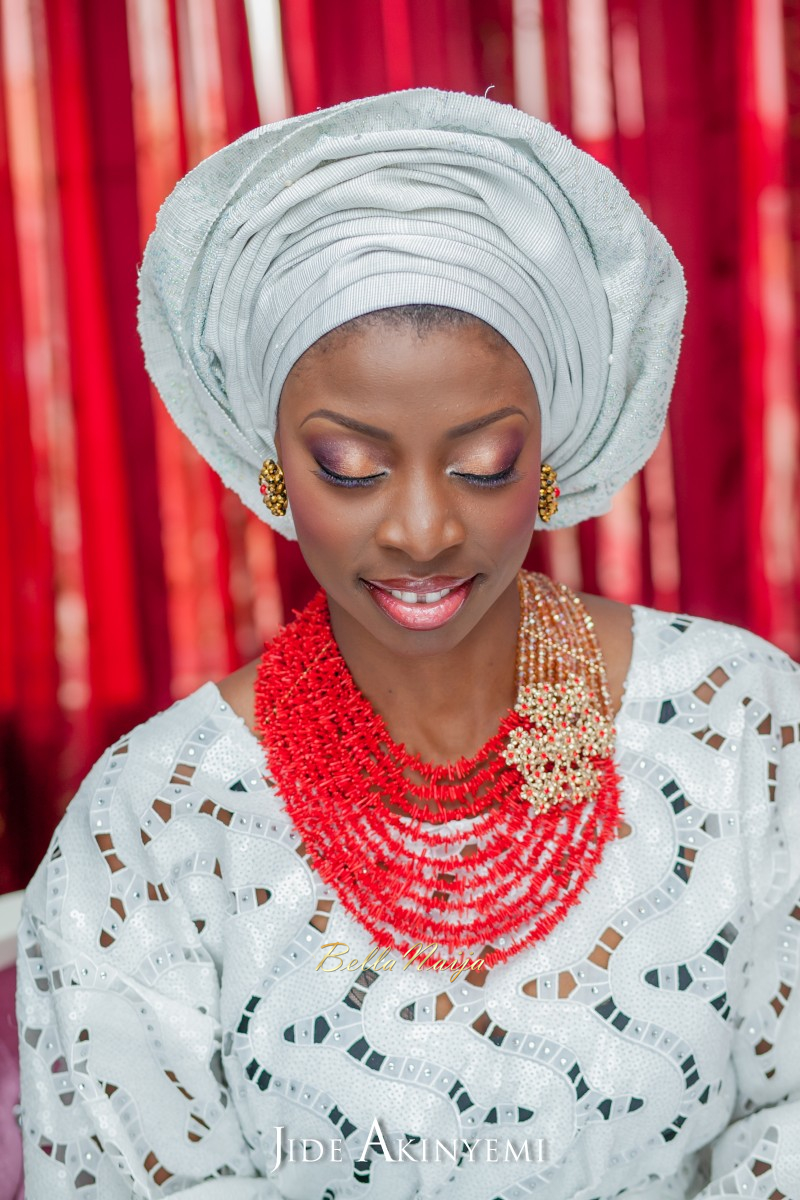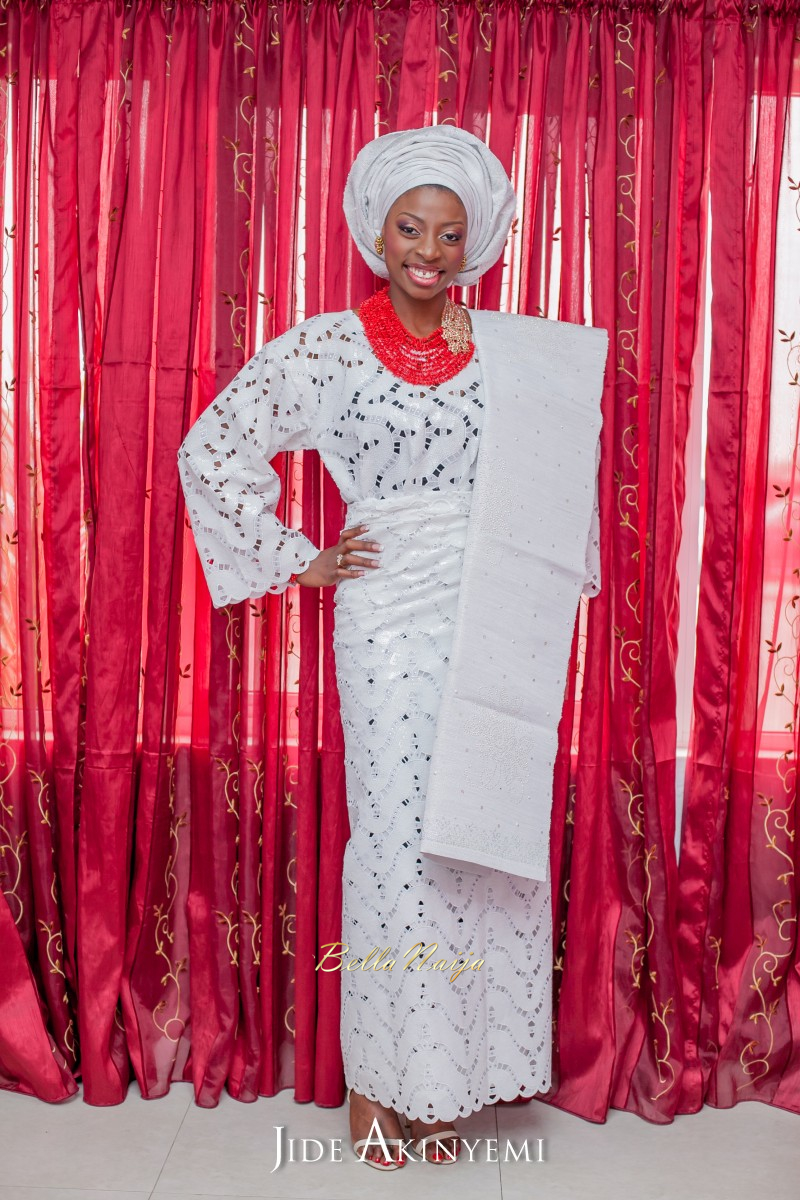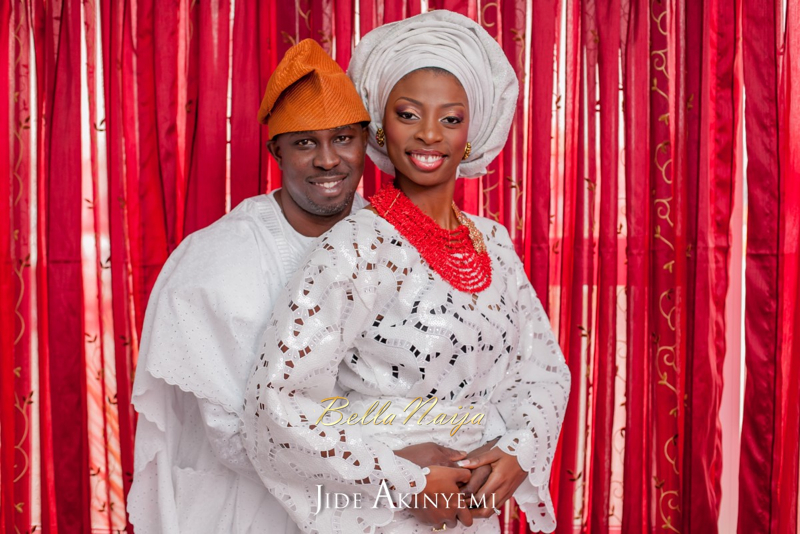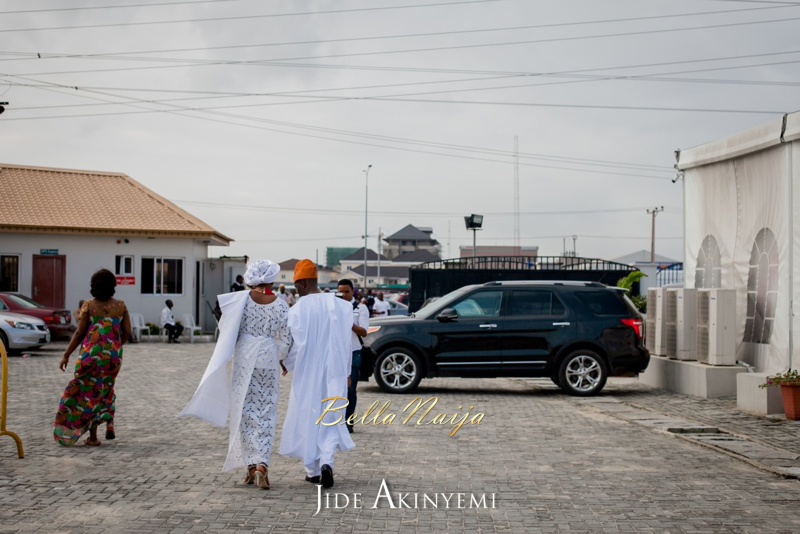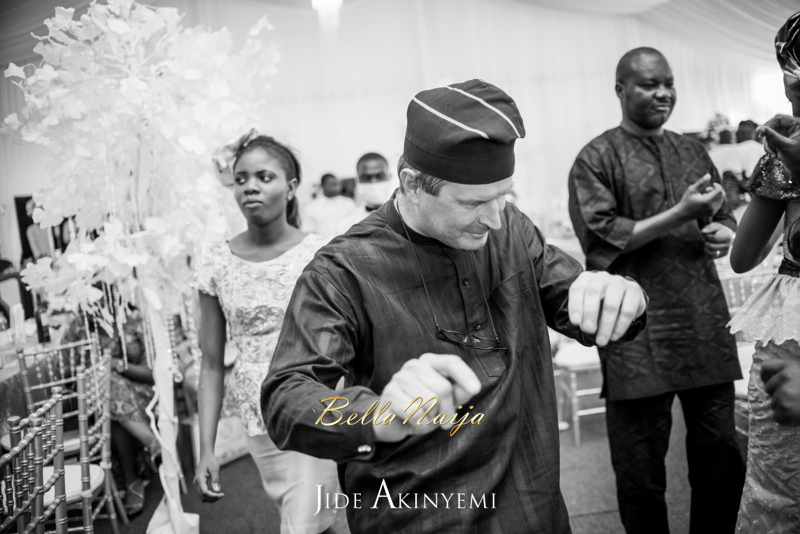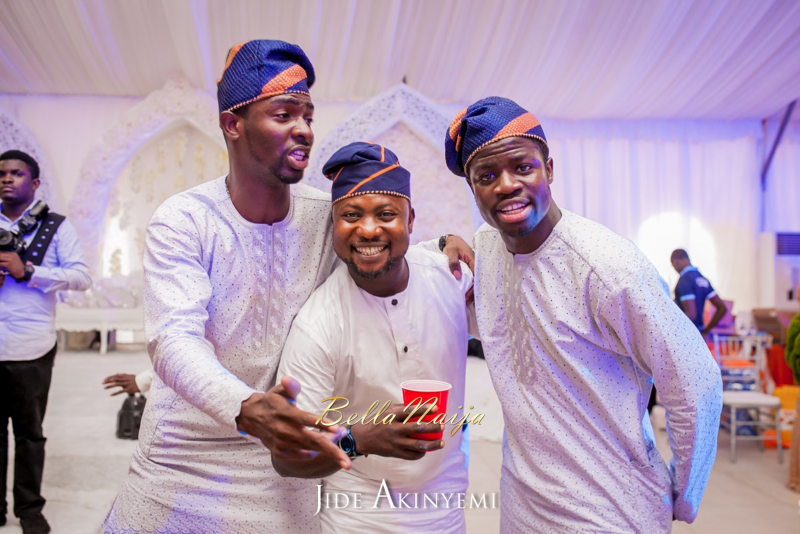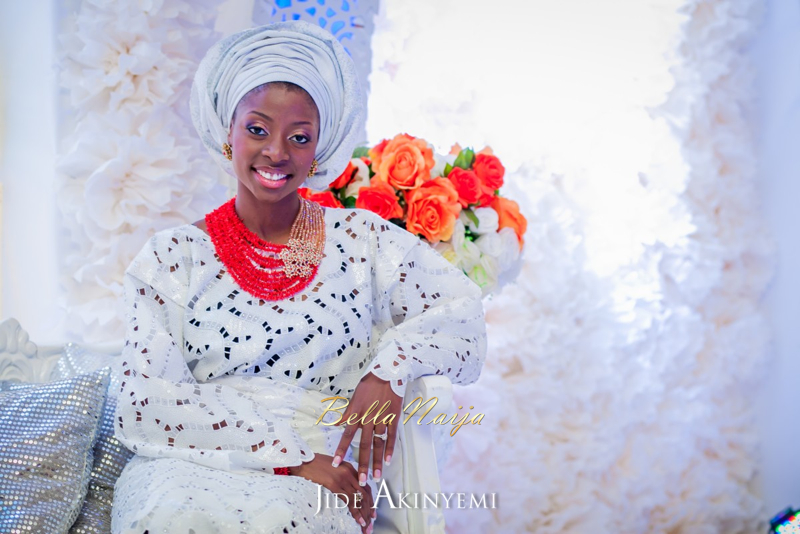 ***
Photography
Pre-Wedding & White Wedding: Raheem @ RH Photo Arts | Tel: +1 713-498-8440 | Email: raheem (at) rhphotoarts.com | instagram.com/rhphotoarts
Traditional Wedding: Jide Akinyemi | Tel: +2348065967700 | Email: jideakinyemiphotography (at) gmail.com | instagram.com/jideakinyemi
Wedding Info – Dates | Venues | Colours
Traditional Wedding: August 23, 2014 | Ruby Gardens, Lekki Phase 1, Lagos, Nigeria | Navy Blue and Orange
White Wedding: October 4, 2014 | Ceremony: Tallowood Baptist Church, Houston, Texas
& Reception: Signature Manor, Houston, Texas | Eggplant/purple, Silver and Pearls
Pre-Wedding Shoot Dress: Virgos Lounge
Wedding Attire
Wedding Dress Designer: Maggie Sottero
Custom Additions: Kristin Johnston Bridal, Houston TX
Bridal Salon: La Reve Bridal Couture
Second Dress: Tony Bowls
Bridal Makeup & Hair: Lyzadora Beauty
Bouquet: Flora & Eventi
Groom's Suit: Bengjof Couture
Reception Blazer: King Hakbal Tailoring
Bridesmaid Dresses: Mori Lee-Angelina Faccenda Collection
Groomsmen Attire: Giorgio Armani
Flower Girl Dresses: April by Kunbi
Traditional Attire
First, Second Aso Oke & Head Tie: Tisbee Aso-Oke
Beads for First Outfit: Seun Ds Beads
Shoes: Rene Caovilla
Clutch: Kate Landry
Beads for Second Outfit: Beads By Oma
Shoes: Badgley Mischka
Bridal Makeup and Head Tie: Omontese of Beautycook Studio
Wedding Planners
White Wedding: Chioma of Dure Events | Email: chioma@dureevents.com | instagram.com/dureevents
Traditional Wedding: Adeola of 2706 Events | Email:info@2706events.com | instagram.com/2706events
Vendors
Trad Cake: Licious Deserts, Lagos, Nigeria
White Cake: Who Made The Cake, Houston, TX
White Wedding Decor: Flora & Eventi
Linens & Cake Table: Decor2Remember
Traditional Wedding Decor: Aquarian Touch Events
White Wedding Invitations: VivianJade Invitations
Programs, Menus, Place Cards and Custom Dance Floor Monogram: Isabella Invitations
Catering: Glorious Feast
DJ: DeeJay Tunes
MC: Jedi
Saxophonist: Vsax