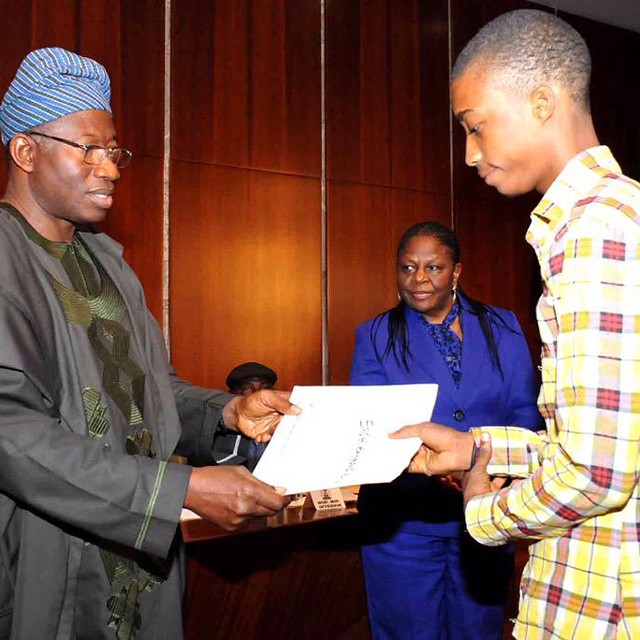 President Goodluck Jonathan has offered 35 jobs and N75 million to 15 families whose relatives died in the tragic Nigeria Immigration Service (NIS) recruitment exercise on March 15, 2014.
Jonathan made the announcement at the Banquet Hall of the Presidential Villa in Abuja on Friday, Guardian reports.
Each of the families were given N5 million cheques each, and a total of 35 employment letters were given to members of the families.
Speaking afterwards, Jonathan promised that the tragic NIS recruitment tragedy would never happen again. "This will be the last of such things," he said.
The president also explained that the delay in offering employment to the families was "predicated on the need so sort out some issues bothering on regulations in the ministries. "
He also stated that the money and employment offers given to the families should not be seen as compensation, as they could never replace the lives lost.
Photo Credit: Abati1990