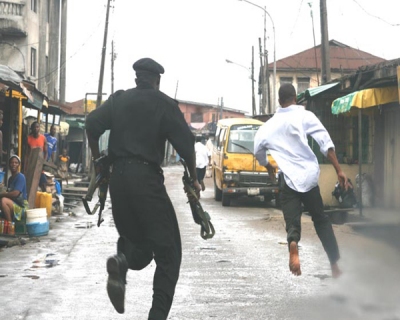 Armed robbers attacked some commercial banks in Owo, Ondo State yesterday, killing at least  2 people.
According to Punch, one of the banks attacked was Wema Bank. The branch manager and another employee were killed. The individuals were killed after allegedly refusing to cooperate with the robbers.
Eyewitness accounts state that "the robbers came into the town through the Abuja-Owo area at about 5pm, manned strategic entry and exit points into the town and started firing sporadically into the air…Policemen were watching them, but were too scared to challenge the robbers."
The robbers are said to have been on rampage for two hours, and subsequently escaped with an undisclosed amount of money.
*Photo is for illustrative purposes only*