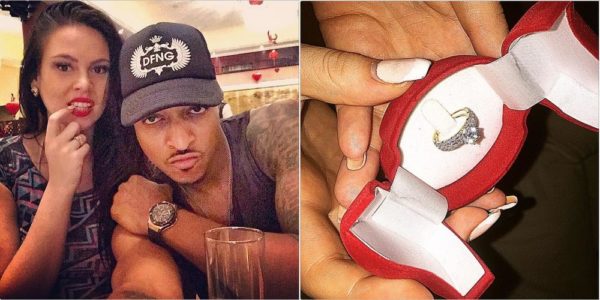 When IK Ogbonna announced that his Colombian girlfriend Sonia Morales was pregnant he was very excited and shared the news with BN (click here if you missed it).
Now the Nollywood actor and model has popped the question!!
Sonia posted a picture of the gorgeous ring on Instagram and she captioned 'Only Love Of My Life can make me feel this way, I fainted like 3,4 times. Maybe 5. Chai! #forever #ЕzeM'
Congratulations to the happy couple!
Photo Credit: Instagram – @sonialareinaa