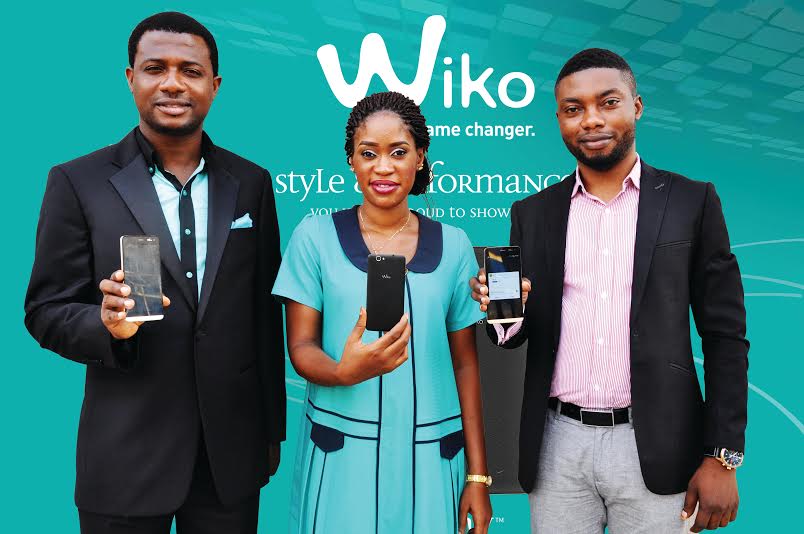 Barely six months after its entry into Nigeria's mobile phone market, the Wiko 'Getaway' has been unveiled as the latest addition to the extensive Android Smartphone line-up to the Nigerian market by one of Europe's fastest growing mobile phone brand.
The company has also collaborated with online shopping website – Jumia, to further build the Wiko brand and deepen its market penetration. The partnership, which officially kicked off on Monday 16th March 2015, was strategically set to complement the launch of the new device which will be a key feature on the online store's website alongside earlier models.
John Peters (Country Sales Manager, Wiko) stated that Wiko is committed to consistently offering varieties, freedom and quality to everyone in Nigeria.
"The 'Getaway' is stylishly crafted to feel amazing in the hand – the combination of the stylish aluminum bezel with the soft touch back. It is a smart device that offers you freedom to enjoy communication and exciting interaction on various social media platforms. Wiko is positioning the 'Getaway' as a device which is the best of both worlds i.e. Style and Performance you will be proud to show off."
He added – "The 'Getaway' is the latest Wiko Smartphone that fulfills our promise of delivering the best of stylish design, combined with the latest technology and fantastic quality at amazing prices."
The new Wiko 'Getaway' is a premium Smartphone designed with features that offer users unique viewing experience with its 5.0 inch LCD screen. It runs on Android KitKat with 1.3GHz Quad core, has an excellent 13MP auto flash rear camera and 5MP front camera with a 16GB in-built memory which gives users the luxury to install more apps and save content.
Speaking on the partnership between Wiko and Jumia, Adebayo Adams (Channel Marketing Manager, Wiko) said the robust relationship between Wiko and Jumia was achievable due to the clear focus of both parties in terms of objectives and target audience.
He said – "Wiko as a brand has emerged to become the game changer in Nigeria's mobile phone market. Particularly, Wiko targets the youth segment of the market and Jumia has as good reach to the younger generation, which is one reason why the partnership is strong and we are able to do a lot of things in common. Jumia stands out among other e-commerce platforms and it has done excellently well vis-à-vis its performance with mobile devices."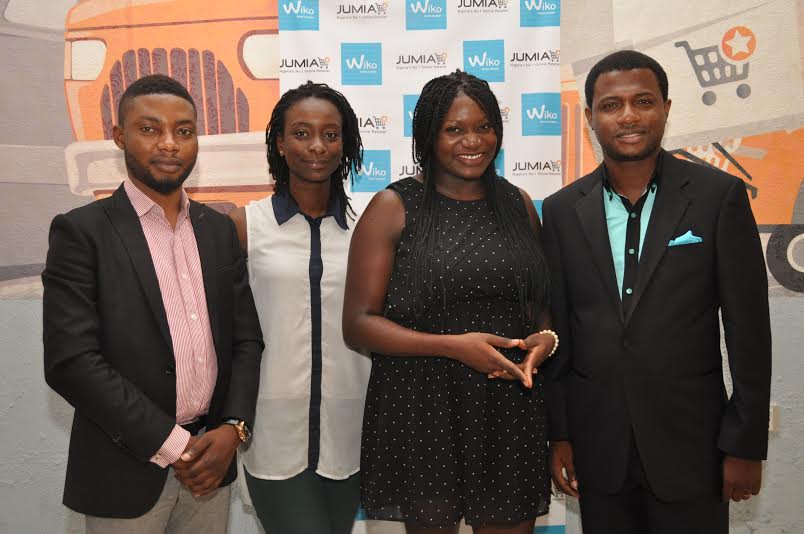 Speaking further, Adams noted that the collaboration between Wiko and Jumia is primarily targeted at brand building and the relationship should have a significant impact on sales of the Wiko phones. He then restated Wiko's commitment to offering premium devices to customers with incredible pricing. "Basically, Nigerians should know that what Wiko is giving them is a premium experience at affordable prices. They don't have to spend much to have the experience of a quality Smartphone. Of course, there is also the 12-month warranty which is maintained across all devices."
Making a statement for Jumia Nigeria on the coming-together of both companies, Fatoumata Ba (Managing Director, Jumia), stated that Jumia has always been in the habit of engaging in win-win partnerships that turn out favourable for both parties; and that this would be yet another confirmation of this. According to her, Jumia employs the 'let's-grow-together' strategy where they build the brand partnered with at the same time and in the same way as they would build theirs.
The Wiko brand launched in Nigeria in October last year with its array of phones which includes Highway, its flagship, Highway Signs, Rainbow, Bloom, Lenny, Sunset, Fizz and Goa, along with feature phones, Kar-3, Riff and Lubi-3. All the Wiko models, which are approved by the Nigerian Communications Commission (NCC), come with the tagline, "Game Changer," a message that appeals to the free-spirited, passionate, adventurous and independent nature of today's youth.
Wiko has a projection of 10% volume market share in the first business year in Nigeria.
Wiko Getaway is now on Jumia online as well as other key mobile phones retail outlets in Nigeria beginning from Monday 16th March 2015.
To find out more on Wiko and their 'Getaway' Andorid phone, find the on Facebook: www.facebook.com/WikoNgeria | Follow them on Twitter: @WikoNigeria | Visit their website: www.ng.wikomobile.com | Buy online on Jumia.com
_______________________________________________________________________________________________
Advertorial – Sponsored Content