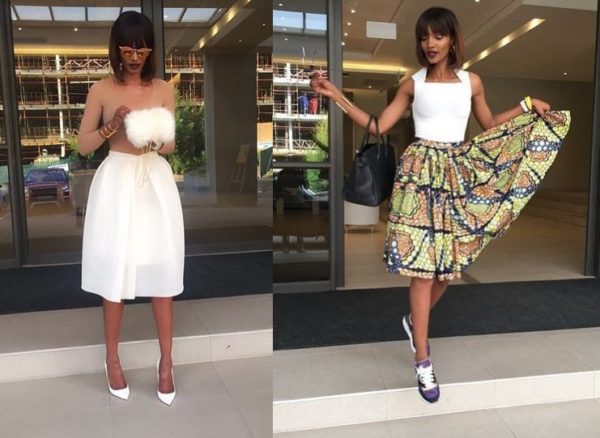 Tanzanian  model Millen Magese always looks uber-chic, and for press runs for her latest project – #ManyFacesofEndo, she took it up a notch. Many Faces of Endo shows the different women affected by endometriosis and their stories, and is committed to finding a cure.
From a white and brown ensemble to an ankara skirt paired with sneakers, Millen has been stylishly sashaying about South Africa for a good cause.
Look 1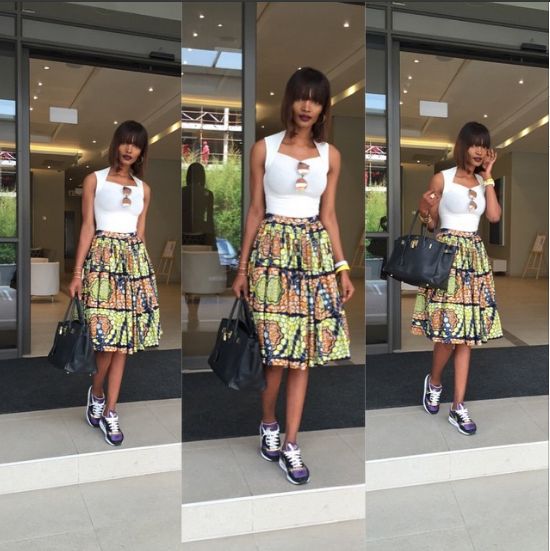 For an interview with 'Africa's Most Influential Child' – 12-year-old Zuriel Oduwole to discuss how she is raising awareness for a cure to endometriosis, Millen rocked a sporty-chic look with a 'Kitenge' (ankara) skirt by Bijoux Trendy, paired with sneakers and a white top. And we just love her highlighted bob.
Her other look is one we especially love! She mixed designers with high street brands as she wore a Walford top, Zara handbag, Fendi glasses, a chic white skirt and white pumps, when she stepped out a few hours later.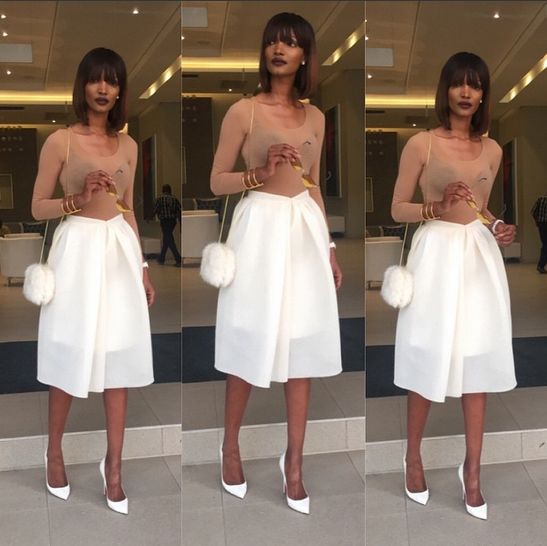 We absolutely adore both outfits, but we want to know – which look are you loving?
Photo Credit: @LaDivaMillen (Instagram)