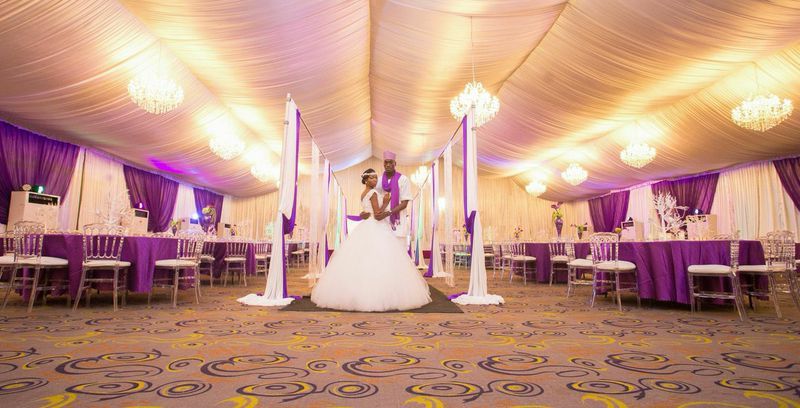 One of the new event centres presently loved by intending brides and Event planners in Abuja since mid last year when it opened its doors is "The Venue", located at Adetokunbo Ademola Way, Wuse 2 Abuja, (Gate besides woks & Koi Express)
Their wedding styled photo shoot "Ink My Heart" was themed to showcase the beauty and splendor "The Venue" offers to couples who wish to enjoy a memorable and lasting experience.
Featuring their all white, fully air conditioned marquee, "The Venue" is situated in the heart of the Federal Capital Territory, Abuja.
It is the perfect home run for couples who wish to bask in a fresh and sophisticated ambiance of luxury and comfort. With a remarkable seating of 1,200 banquet style setting (can seat fewer guests), 2700 theatre style seating and ample parking space, the all white fully airconditioned luxury marquee offers more than the celebrations of a wedding day. It gives both the families and the couples an opportunity to express their desires and transform their dreams into a thrilling and fun filled experience.
"The Venue" is complemented with an air conditioned dressing room for both bride and groom, two fully air conditioned restrooms, an air conditioned souvenir room where gifts can be conveniently handled and standby generators. "The Venue" is well lit with twenty crystal chandeliers and provides the security and privacy every event deserves as it is enclosed from the highway.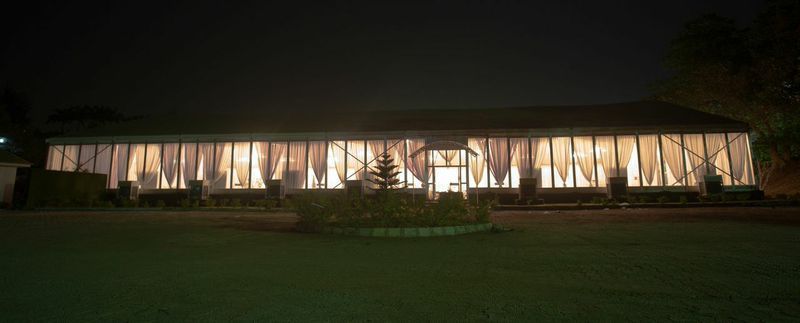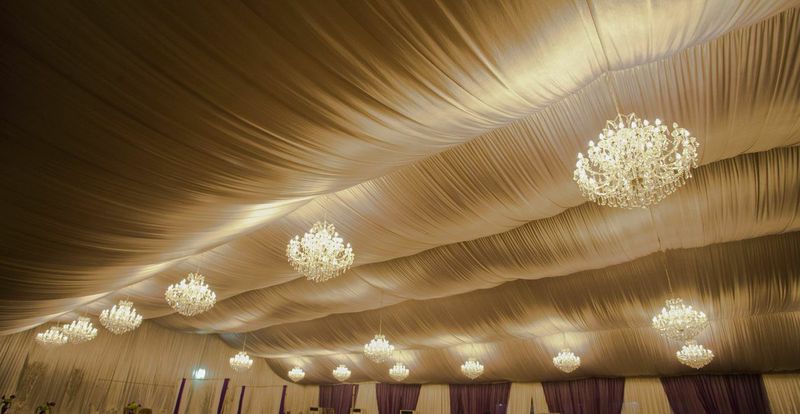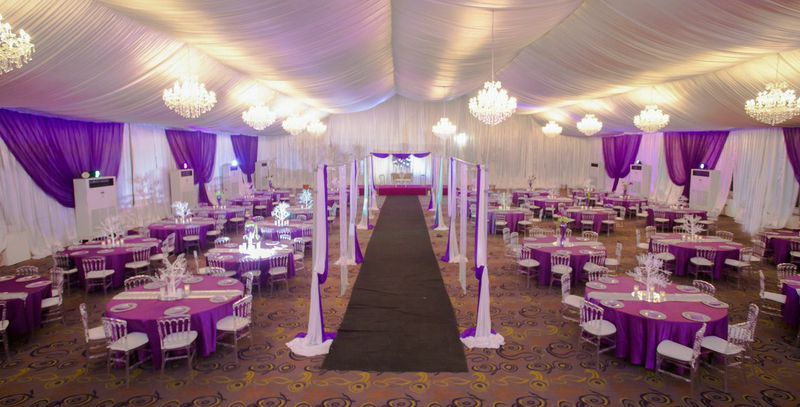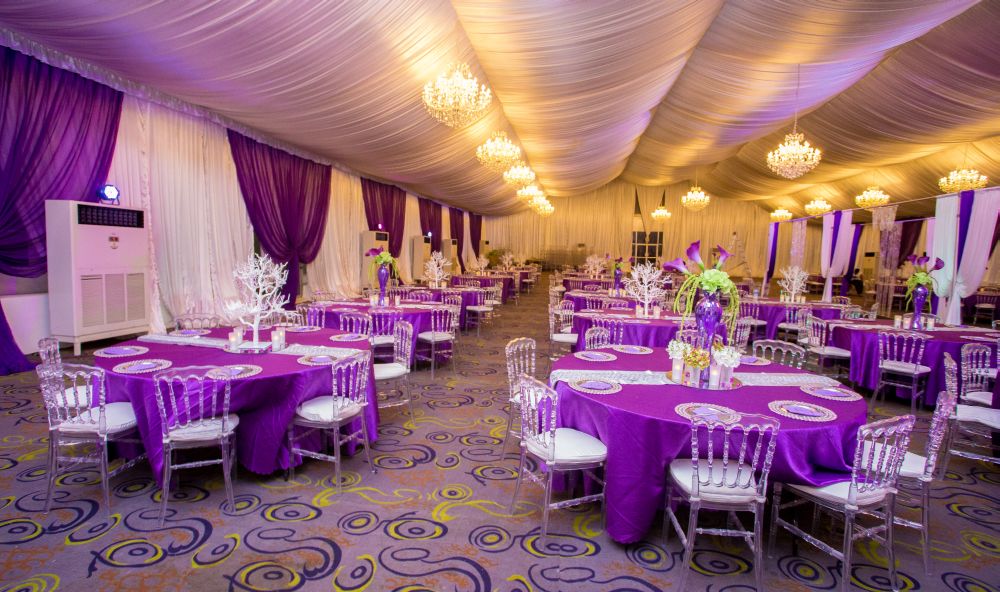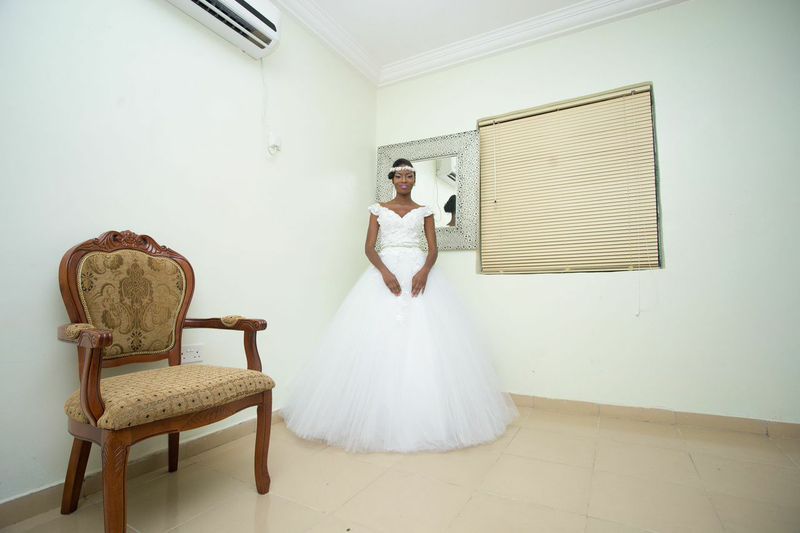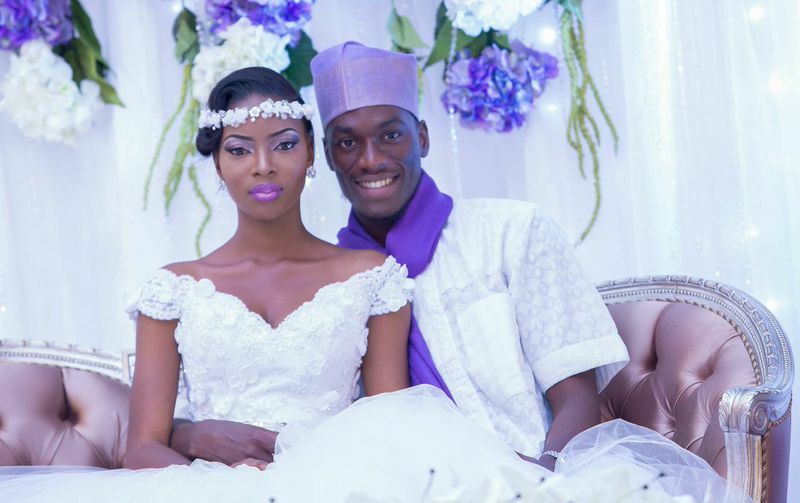 "The Venue" is under the management of Cedarwood, an events solution company that provides customers with a wide range of premium rental products and services for their events.
Cedarwood provides amazing services and has worked with several high profiled individuals in Nigeria.
For More Information visit their website: www.cedarwoodevents.com | Find them on Facebook: www.facebook.com/cedarwoodabuja | Send an e-mail to: Cedarwoodevent@gmail.com' or info@cedarwoodevents.com | Call them: 08033356223, 08095100008, 08095100002 or 08095100006
Credits
Bride's Dress: Brides and Babies
Groom's Attire: Stylist's Own
Bride: Naima Abdulwahab for Zahara Model (Instagram: @ZaharaModels)
Groom: Toyin Oyeneye (Instagram: @_itstoyin)
Event Decorator: Lily's Concepts (Instagram: @Lillysconcept)
Bride's Hair & Makeup: Solange Hair and Beauty Shop (Instagram: @SolangeHairAndBeautyShop)
Location: "The Venue" by Cedarwood, Adetokunbo Ademola Crescent, Wuse II, (Gate beside Woks & Koi Express), Abuja | Follow them on Instagram: @the_venue_by_cedarwoodevents
_______________________________________________________________________________________________
Advertorial – Sponsored Content