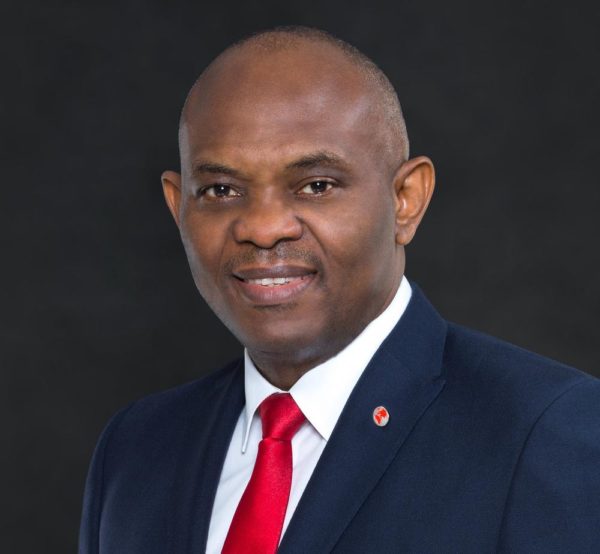 The Tony Elumelu Foundation has selected 1,000 African entrepreneurs to earn $10, 000 (N2.2 million) each from the foundation's entrepreneurship programme.
The News Agency of Nigeria (NAN) quotes the founder of the foundation, Tony Elemelu, as saying in Lagos on Tuesday that the aim of the programme was to discover and support 10,000 African entrepreneurs over the next decade.
He also said that the foundation's support for African entrepreneurs' target the creation of one million new jobs and $10 billion (N2.2 trillion) new revenues
According to him, the Tony Elumelu Foundation Entrepreneurship Programme is a $100 million (N22 billion) project.
He said that the Pan-African project received applications from more than 20,000 African entrepreneurs from 52 countries.
Elumelu said that the 1,000 selected for 2015 were "remarkable entrepreneurs who are an attestation to African determination to drive the continent's growth and development.
The selection of these 1,000 entrepreneurs brings us closer to our ultimate goal – to drive Africa's economic and social transformation from within and to radically intensify job creation in Africa.
Though I have never met or spoken to any of the winners, I am confident that due to the rigorous criteria and selection process, these entrepreneurs are Africa's hope for the future.
I will continue to invest my experience, time, influence, and resources to see them succeed.
I am embarking on this journey with these entrepreneurs hopeful and inspired," Elumelu stated.
He said that the winners represent 52 African countries and territories as well as value-added sectors in agriculture, education, fashion and ICT.
The founder said that top five countries in terms of numbers of winners were Nigeria, Kenya, Uganda, South Africa and Ghana.
Elumelu, former Managing Director of UBA Plc said that Accenture, an independent review consultant had assisted the foundation in evaluating applications based on laid down criteria.
The selected entrepreneurs, he said, would go through a nine months training programme that included intensive online training curriculum and mentoring.
He said that more than 19,000 entrepreneurs who did not meet the criteria would be invited to join the Tony Elumelu Entrepreneurship Network to further hone their entrepreneurial knowledge and skills.
Also speaking Parminder Vir, Director of Entrepreneurship at the TEF said: "the high quantity and quality of applicants we have received is testament to the brilliant ideas and incredible talent that exists in abundance across Africa.TEEP will give structure and support to these African entrepreneurs to develop themselves and to grow their businesses."Through TEEP, the ripple effects of the long-term investments in a new generation of Africapitalists will be felt throughout the continent," Vir said.
NAN reports that TEF is an African-based, African-funded philanthropic organisation founded in 2010 by African business leader and philanthropist, Elumelu. The foundation aims to create lasting solutions that can contribute positively to Africa's social and economic transformation.
Click for the Complete List of Winners