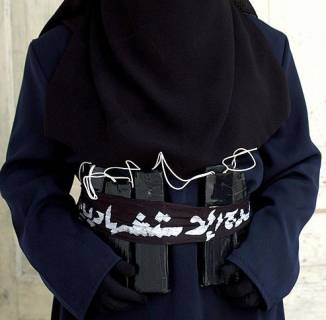 Two female suicide bombers on Sunday died after the explosives strapped on them were accidentally detonated before they reached their intended location.
The incident occurred at  Auno village in the Konduga Local Government Area of Borno State, located about 15 kilometers away from Maiduguri, Punch reports.
The duo's intended target location was Maiduguri's Monday Market. However, the explosives blew them up while they were waiting for a bus that would take them to the market. Seven other individuals were injured and were immediately  taken to Maiduguri General Hospital for treatment. There were no other casualties.