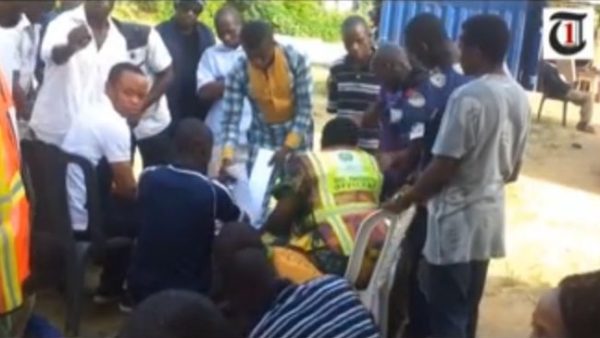 A report by Premium Times alleging election malpractice by INEC officials in Akwa Ibom, has got people talking.
According to the report, officials in Polling Units 009, 010 and 011 at Oniong West Ward 1, Onna Local Government Area of Akwa Ibom State colluded with PDP supporters in the area to rig the presidential and national assembly elections in favour of the party.
Here are excerpts from the Premium Times report:
The ugly incident happened in the village square – Ikot Eko Ibon village – within the full glare of villagers.

INEC officials were done with voters' accreditation as early as 1:30PM in the three units, but refused to commence voting until some PDP chieftains arrived around 4pm.

The PDP chieftains, who apparently were working in agreement with the INEC officials in the units, immediately ordered all the voters to move away from the polling centre.

In the midst of the confusion that ensued, gunshot was fired within the polling centre, prompting the voters who were mostly old men and women from the village to run away to safety.

The PDP supporters then had a field day thumb-printing ballot papers, under the supervision of INEC officials.

Security officials were not deployed in the three units. It is unclear if it is deliberate to allow the PDP supporters execute their plans without molestation.

One of the INEC officials in the units told PREMIUM TIMES he and his colleagues were under pressure from their 'boss' to assist the PDP win the elections, but didn't however explain who the boss was.
Here is the video that was published along with the report: