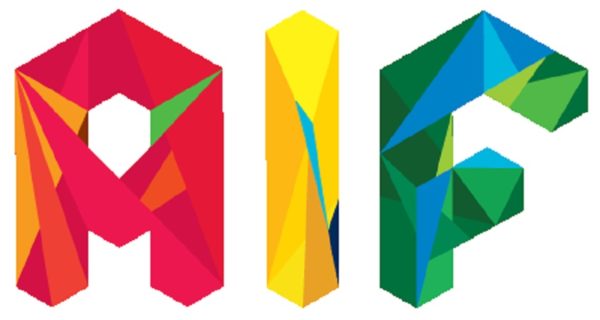 Africa is always in the news for something negative or the other. In light of this, it is important to continuously showcase all the good and exciting things that Africa has to offer.
One of such things is the Africa Innovative Foundation, which 'works to increase the prosperity of Africans by catalyzing the innovation spirit in Africa.' With its brain child, the Innovative Prize for Africa, young African innovators are encouraged to think out of the box and get creative.
Check out the 2015 finalists for the prize; with a diverse range of innovations from agriculture, to education and e-health. The 10 nominees for IPA 2015 are:
Adnane Remmal (Morocco) A patented alternative to livestock antibiotics.  This is a composition of natural phenolic molecules with anti-microbial (anti-bacterial, anti-parasitic, anti-fungal) properties. The natural, innovative formula reduces the health hazard to cattle and humans, and prevents the transmission of multi-resistant germs and possible carcinogens through meat, eggs and milk to humans at no extra cost to farmers.
Alex Mwaura Muriu (Kenya) Farm Capital Africa is a well developed risk sharing agri-business funding model that draws in investors for a share of farming profits. The initiative identifies, screens and shortlists full-time farmers with small holdings and helps them devise farming plans to attract potential investors who earn profits over time. This is a viable solution to address the inability of committed, small scale African "agripreneurs" — who lack collateral and credit history to access traditional financing—from expanding their operations. An attractive farming initiative and investment option for those with extra capital, benefitting both small scale farmers and investors.
David Gluckman (South Africa) Lumkani fire detection. An off-the-shelf fire detection device and alert service that uses radio frequency (RF) transmission technology suitable for informal dwellings. In the event of a fire, the device triggers an alarm to alert the family. Within 20 seconds, the device transmits a signal that sets off heat detectors in a 60 meter radius to elicit a community-wide response to the fire. This device prevents fires from ravaging high population density communities and boosting community mobilization efforts.
Jean Bosco Kazirukanyo (Burundi) New type of cement "OSP" that protects waters against carcinogenic lubrication oil spills. A new formulation of cement that can be sprinkled on fresh or old lubricant and oil spills. The cement chemically reacts with the contaminants to form tiny lumps that can be easily removed and deposited in designated plastic bins before being transported to concrete plants where they can be used as concrete additives. This innovation effectively contains and recycles ecologically harmful oil spills that are currently being disposed of in an unsustainable manner across Africa, causing huge ecological damage.
Johann Pierre Kok (South Africa) Scientific engineering educational box: 'Seebox'. A scientific engineering educational box that allows children to enjoy a practical and experimental way of learning the sciences and electronics, and measuring almost anything electronic or scientific. 'Seebox' also offers short videos explaining what is being measured. This tool addresses the shortage of electronic and scientific professionals, and affords children the opportunity to learn first-hand the principles of science and electronics by building, measuring and experimenting.
Kyai Mullei (Kenya) M-changa, also known as E-harambee. A mobile application that empowers individuals and organizations to initiate and manage fundraisers via sms or web devices in an efficient and cost effective way. Combining mass market mobile communication with money transfer technologies, m-changa allows users to solicit support for a cause, track contributions, and withdraw funds using their mobile phones without relying on internet connectivity. This innovation brings the benefits of mobile technology to all Africans, integrating unique aspects of African culture with technologicalinnovation.
Lesley Erica Scott (South Africa) Smartspot TBcheck.  Smartspot's flagship product, TBcheck examines the accuracy of machines used to detect TB diagnosis. They are designed to assess whether these machines are functioning optimally. Unlike other products, TBcheck is easy and safe to use and can be delivered to laboratories safely and economically. This will make diagnosing TB far easier and might go a long way in curbing the TB epidemic in Africa. Today TB is second only to HIV and AIDS as a leading cause of death in the continent.
Marc Arthur Zang (Cameroon) The cardio-pad.  An affordable tablet that records and processes the patient's ECG (heart signal) before transferring it to a remote station using mobile phone networks. The device can be used in village hospital and clinic settings in the absence of a cardiologist.  ECG results can be downloaded on a tablet by the cardiologist. The examination is then interpreted using cardio-pad's computer-assisted diagnostic embedded application, then results and prescription transmitted to the nurse performing the procedure. This will ensure effective monitoring of heart patients living in rural areas with limited or no access to cardiologists.
Neil Du Preez (South Africa) Mellowcabs. This is a suite of technologies that includes recovering the kinetic energy that is typically lost in the braking process, converting it into electricity and storing it. Other associated innovations include hydrogen fueled Mellowcabs, adaptable, renewable body shells and an app to book cab rides that can be paid for with cash or credit. Its user-friendly services include tracking the cab's location, wifi access and mobile charging during the ride. The minicab service fills the gap for commuters who need organized, safe and affordable micro transport within a three mile radius. This environmentally-friendly taxi service also eases traffic congestion in cities without causing pollution.
Samuel O. Otukol (Uganda) Water distillation system and process (dsp). This innovation proposes an alternative source of viable drinkable water in areas of water shortage or where only sea water is available. Salty water is evaporated at low temperatures (30 to 50 degrees Celsius) and then condensed into fresh water at lower costs than incurred using reverse osmosis. The proposed process can also use solar energy in remote areas. It helps water shortages in drought-stricken areas, or where existing desalination methods have proved ineffective.
Here's what the panel had to say about the awards: "Shortlisting the top 10 was no easy task as each of the top 25 innovations are a response to a need or challenge within our communities. The IPA is indeed an important platform – not only for showcasing Africa's ability to innovate to address its own challenges, but also for celebrating Africa's ingenuity".
Three winners will be chosen and announced in a glittering ceremony to be held in Skhirat, Morocco on 13 May 2015. The US$150 000 cash prize is shared between the winners, with the most outstanding innovation receiving US$100 000, and two prizes of US$25 000 for innovation with the highest social impact and best business potential respectively.
Congratulations to all the nominees, and we wish them best of luck.