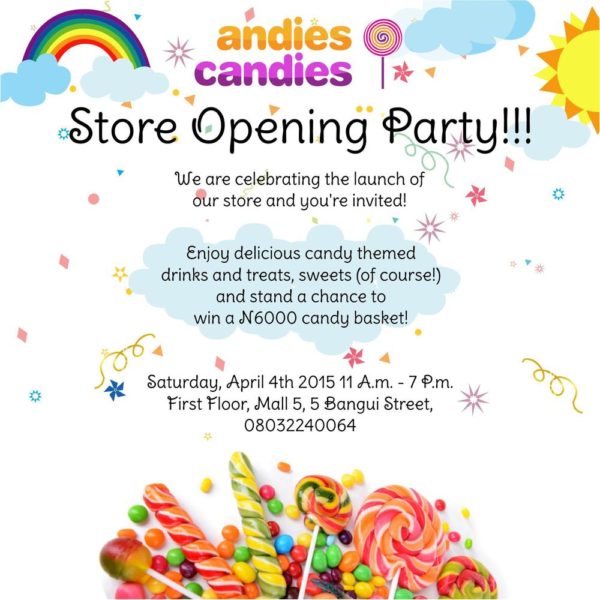 To all those with sweet tooths, your cravings fix is here! Indulge yourself, sweeten your love, and make celebrations & events yummy with candies from candy store, Andies Candies.
Andies Candies is your one-stop shop for all specialty treats, unique candies and chocolate delights!
No party is complete without a rainbow of sweet colours, so why not pick from their wide array of delights. Infuse your hen nights, kids parties, corporate events and wedding celebrations with a sugar rush your guests will never forget.
Join them as they launch their new store with lots of beautiful delights to engage your fantasies.
Date: Saturday 4th April 2015
Time: 11AM – 4PM
_______________________________________________________________________
Sponsored Content