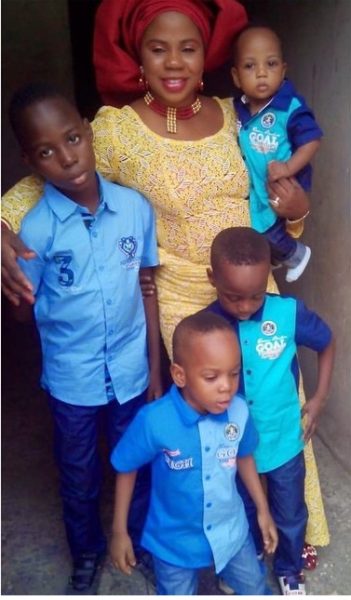 The nanny who kidnapped three children from the Surulere home she was working at has finally gotten in contact with the children's family.
According to Punch, the maid named Mary Akinloye, as well as her accomplices, contacted the children's parents, the Orekoya family, on Thursday, demanding a N15 million ransom.
Reports state that the Orekoyas had posted a notice on OLX, an online sales portal, stating that they needed the services of a nanny. Akinloye then offered her services, and gave them the contact numbers of two individuals, whom she claimed were her relatives.
The Orekoya family then arranged to formalise documentation with the purported relatives.
Akinloye, 23, subsequently started work at the Orekoya residence on Tuesday. Afterwards, she kidnapped the three children: Aderomola (11 months old), Adedamola (4 years old), and Demola (6 years old), while their parents were away.
Police Public Relations, Kenneth Nwosu, said investigations are still ongoing.
"Investigations are on and that is all I can say for now. There are things you do that can jeopardise investigation. What is important in a case like this is to ensure that the children are returned hale and hearty. There are information you may have and if you disclose it, you could break the line of communication. So, we are still on the matter to ensure the safe return of the kids."