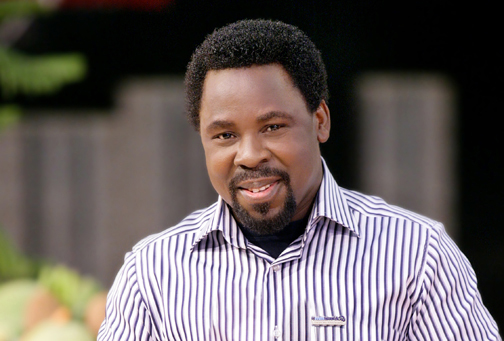 T.B Joshua of the Synagogue Church of all Nations (SCOAN) is back again with more claims of prophetic declarations.
This time, he is stating that he knew President Goodluck Jonathan's regime would come to an end even before the elections.
According to Vanguard, Joshua made the declaration while delivering a message to his congregation, which was televised live via his Christian network Emmanuel TV.
He stated that God told him "this message should be delivered to your president, that whatever the outcome of this election, his regime has come to an end. He should accept to save the lives of millions."
Joshua further stated that upon receiving the revelation, he called Jonathan on the phone to inform him. He also said that he chose not to reveal the message publicly to prevent voters from being influenced.
He also claims he spoke with the president shortly before Jonathan called Buhari to congratulate him on his victory.
"I said to him, 'Your Excellency – all you need to say is 'thank You, Jesus', even when it seems there is nothing to be thankful for. He said, 'Thank you, man of God'. Before I knew it, I saw the news on CNN that he had congratulated his opponent," ​Joshua said.​