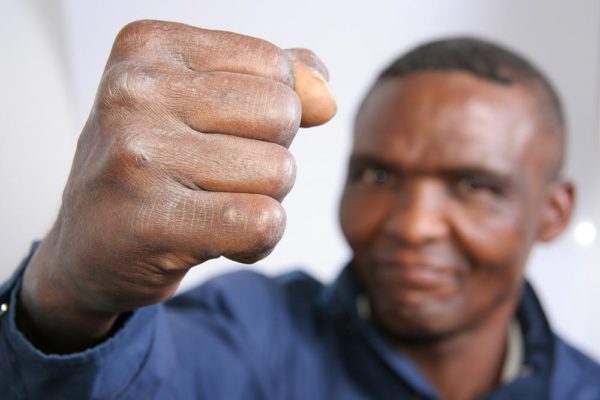 Some youths in Badagry, Lagos State, on Monday converged on the office of the Eko Electricity Distribution Company (EKEDC) in the area to protest over poor supply of electricity in the community.
The News Agency of Nigeria (NAN) reports that the youths, who started the protest by 11a.m., blocked the entrance of the EKEDC office, burning tyres and chanting songs.
They were seen carrying different placards with inscriptions like "Don't turn Badagry to darkness," "Don't you want light in your life?", "Stop giving us bills" and "Leave here if you can't give us light".
The protest resulted in heavy traffic as the protesters blocked a side of the road on which the EKEDC office is located.
Olayinka Okoya, the leader of the group, told NAN that there had been no power supply in Badagry for the past three weeks.
"We have had more than enough of this. They do not give us light yet they bring bills at the end of the month and the bills are as high as N120,000.
"Despite the fact that we do not have light, officials of EKEDC would come to our houses and cut us off even after we pay bills for power supply we do not get.
"We have been living in darkness for the past one month; we have complained several times, yet nothing has been done about it, so decided to protest to express our grievances.
"This must stop, we must be given power supply and outrageous bills must stop because we cannot take this anymore," he said.
Efforts by the NAN correspondent to speak with the EKEDC officials were unsuccessful as they refused to talk.
NAN reports that some people took advantage of the situation to harass motorists and loot some shops on the road.
Sachets of water, popularly known as "pure water" were thrown at passersby and motorists and broken bottles were used to litter the road.
NAN reports that some roadside shops, as well as a mini-mart at a nearby Mobil petrol station were looted.
A passerby, Miss Morenike Ajayi, told NAN of her ordeal in the hands of the protesters.
"I was just walking on my own when pure water sachets were thrown at me, what's my business with their protest or did I say the power supply should be bad?
"I did not warrant such attack and it was uncalled for," she said. Mr Audu Ali, a tricycle operator, said that his phone was stolen by one of the protesters.
"Some boys who were among the protesters just came to me and snatched my phone and quickly joined the crowd.
"I don't know how I will get another phone and this is not fair at all," he said.
The Divisional Crime Officer, Badagry Police Division, DSP Aletor Peter, told NAN that staff members of the MOBIL petrol station reported to the police that their shop was looted.
He said that investigation had commenced into the incident and those involved in the looting would be arrested.