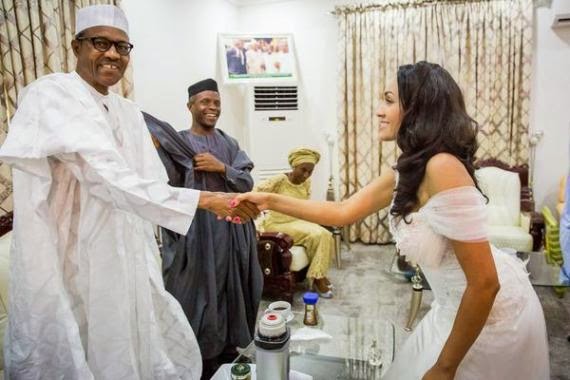 This photo of president-elect Muhammadu Buhari shaking hands with Lara Oshiomhole has sparked a heated debate on Twitter.
Some say that the handshake was inappropriate from the viewpoint of some Islamic tenets. While others see nothing wrong with the handshake.
Here are some tweets about the matter:
***
What's your take?