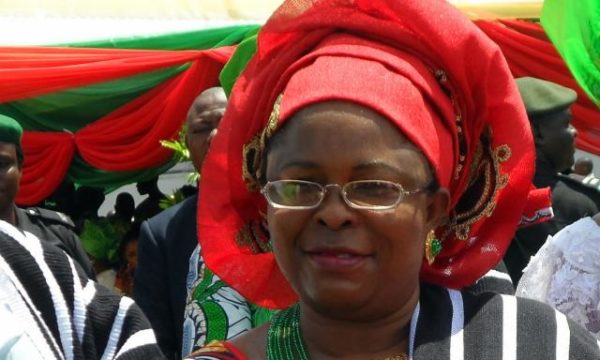 According to a report by Punch, First Lady Patience Jonathan went through a health crisis during her husband's re-election campaign.
She reportedly made the revelation on Sunday, during a farewell service organised in her and President Goodluck Jonathan's honour by the Aso Villa Chapel.
The report states:
She had another round of serious health crisis during the re-election campaigns of her husband, President Goodluck Jonathan.

She said the health challenge was severe to the extent that she was sneaked out of the country to Germany in January to undergo one major surgical operation.

She said the challenge was made a top secret in such a way that she would attend campaign rallies in the afternoon and sneak to Germany with the last flight in the evening.

The President's wife said she was billed for another surgery immediately after the elections but God miraculously healed her.

She said after her husband lost his re-election bid, she returned to Germany for the surgery and was at the edge of being taken in when doctors decided to carry out medical tests again.

"I went through four different hospitals in Germany for the test and they returned a verdict that it was no longer necessary to do the surgery," she said.