Onome & Lolu are a match made in heaven!
The couple, who met at a party, clearly only have eyes for each other. Their elegant marquee wedding captured by Ice Imagery was so much fun and we're delighted to share.
How We Met
from the groom, Lolu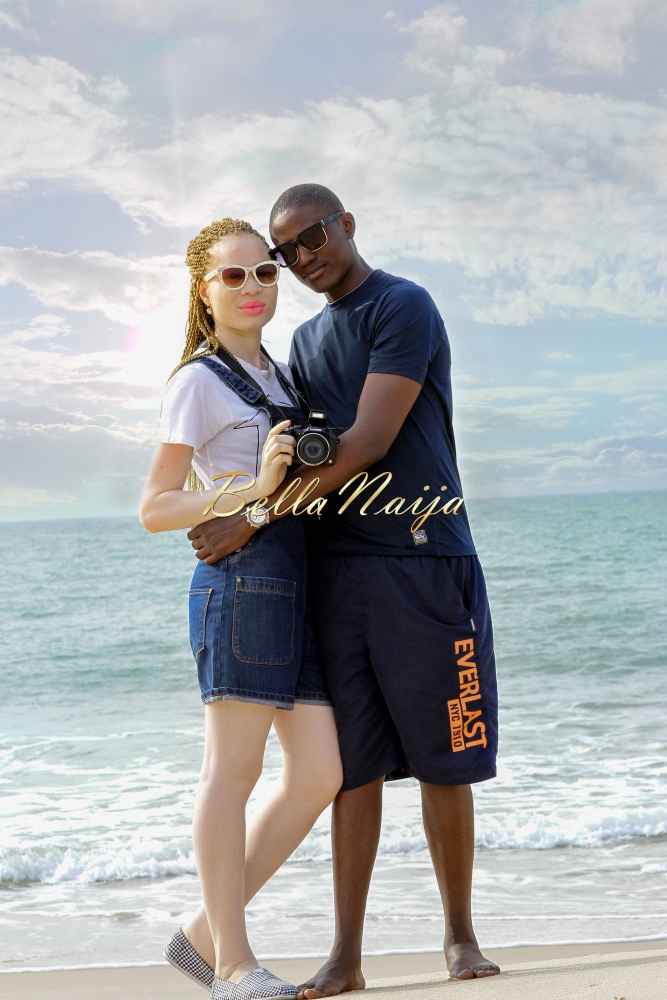 It had been a relatively boring day and all a young man who just defended his project could do was sleep. I got a call from my pal Nubi about a party at Ikeja GRA, "oh well, this should be fun" I thought to myself as I got into my bro's car and headed to Ikeja. When we arrived, there was a pretty lady in a pink top and blue jeans there to greet us as we walked in. We got in, had a few drinks, met a few people and two hours later I decided to head home. I stopped by the lady in pink to thank her for inviting me in, when I noticed the scent of her fragrance, "you smell nice" I said and she smiled back saying "thanks". Little did I know she would one day be my wife.
The Proposal
It was a Sunday afternoon and I was meant to be back in Port-Harcourt, at least that's what she thought. I made a surprise visit to her at home knowing she would be back from church, and found my way to the living room where she was watching a movie on her laptop. That was surprise number one.
I bought a couple of things for her – two jumpsuits, a chic whizz sandwich (which she absolutely loves) and of course, the ring. With each passing hour I gave her one gift after the other until it was only the ring left. Surprise number two.
Of course I kept the ring out of sight till it was about time for me to leave, I then got on one knee and pulled out the ring. She sat there staring at me for about a minute, then she said "Lolu, I hope this is not some kinda joke?" Of course I laughed and said, "No baby, would you marry me?" Surprise number three!
Of course she said yes, if not we wouldn't be writing this, would we? 🙂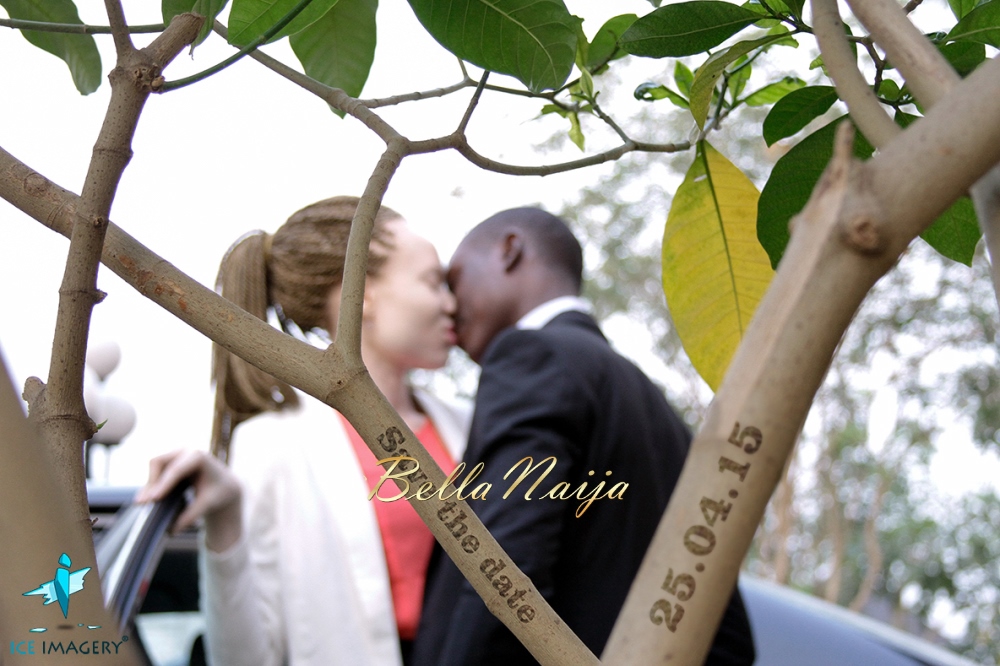 The couple fused the bride's Igbo, Urhobo and groom's Yoruba cultures at their traditional wedding, and went for romance with pink and white for their white wedding day.
Advice from the Couple!
Take your time, have fun, enjoy the moment, pray together.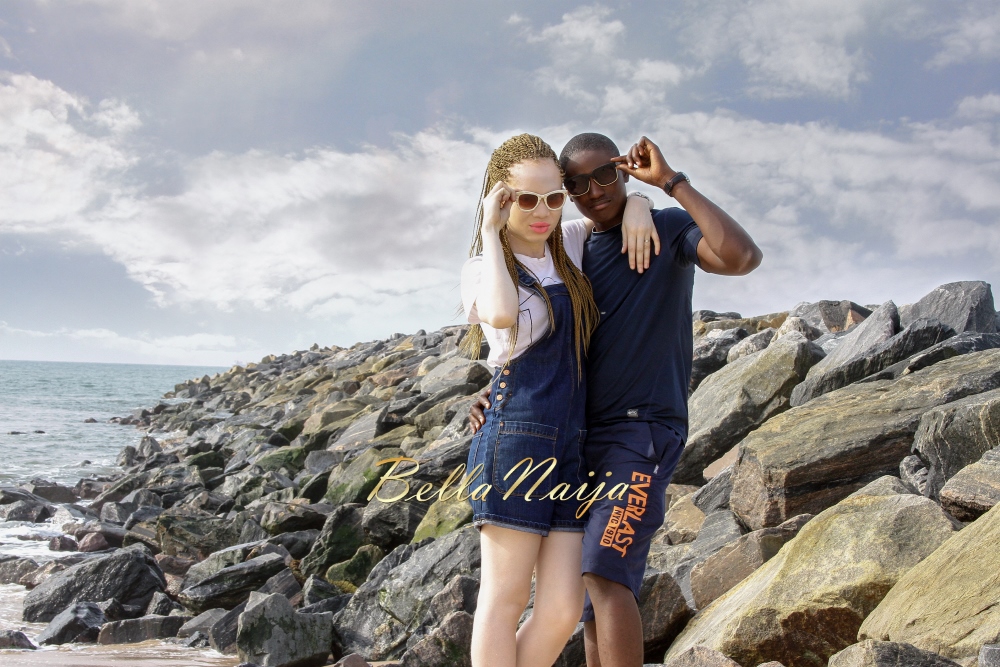 ***
~ All Photography by Ice Imagery
Pre Wedding Photos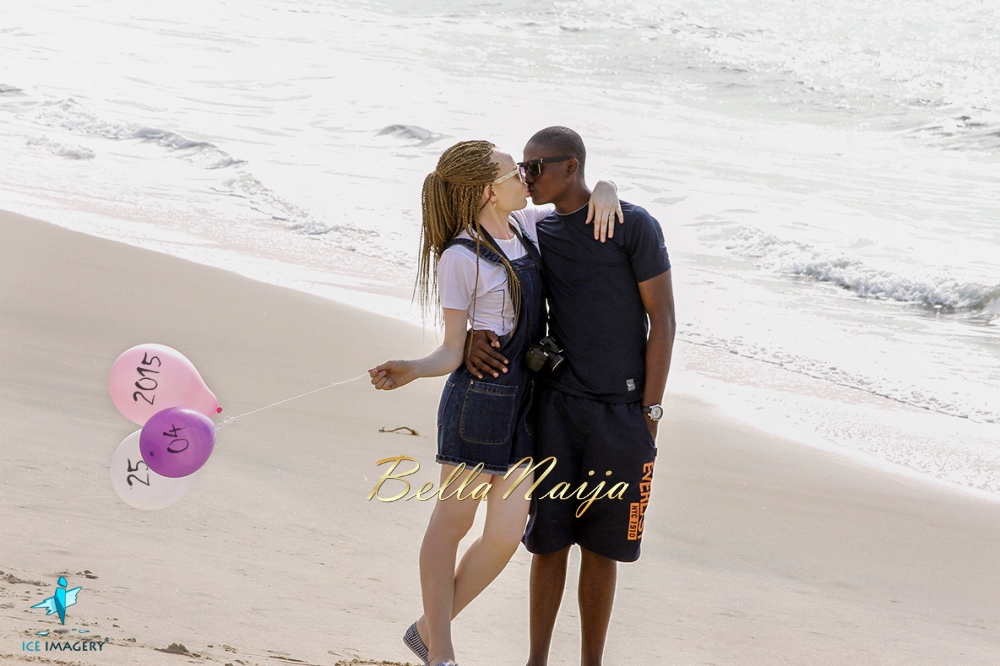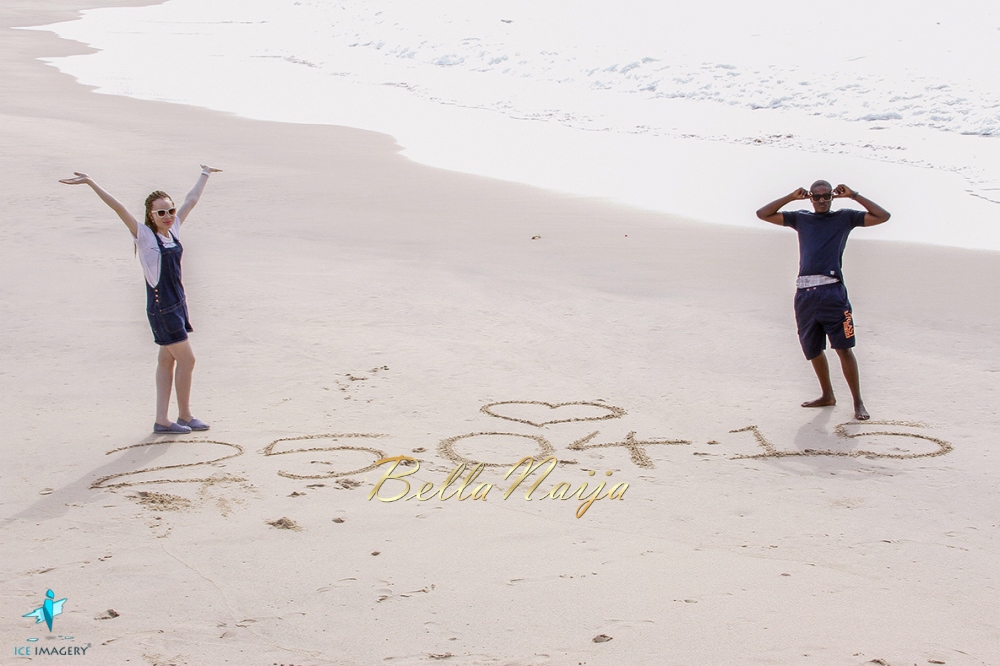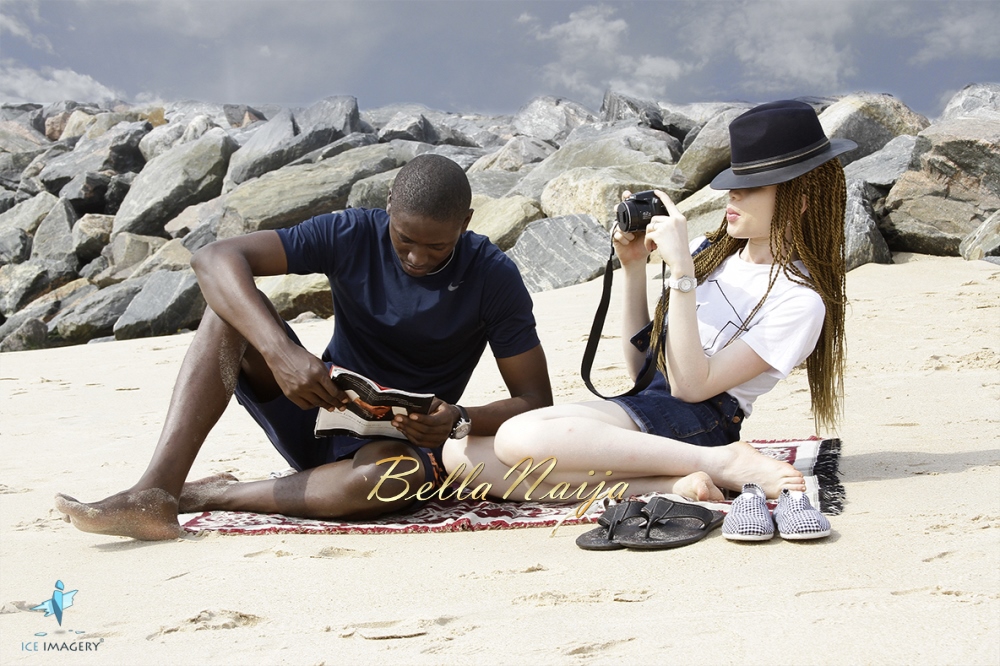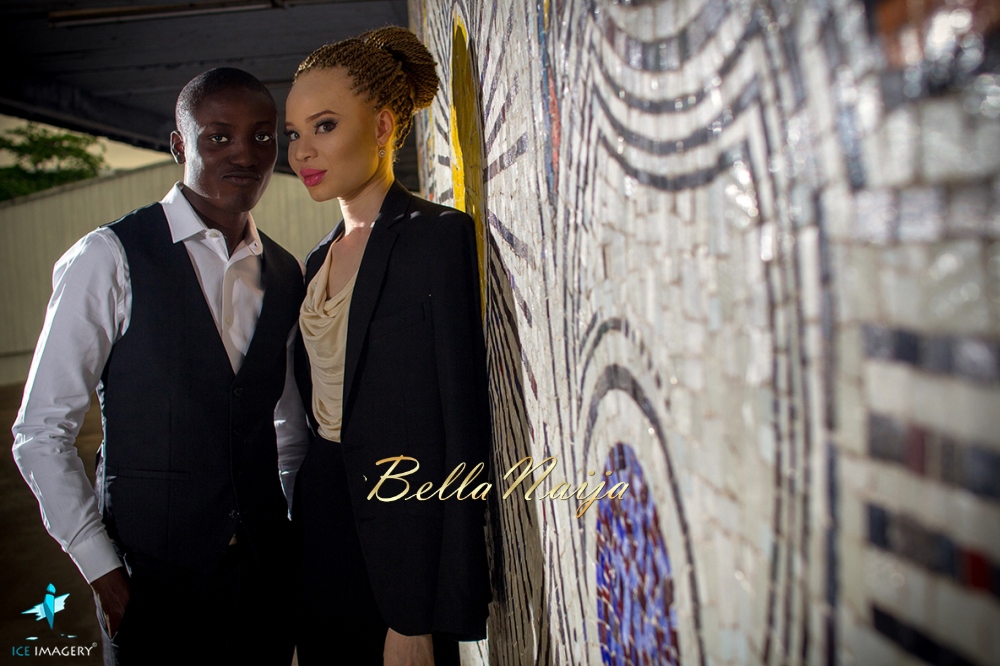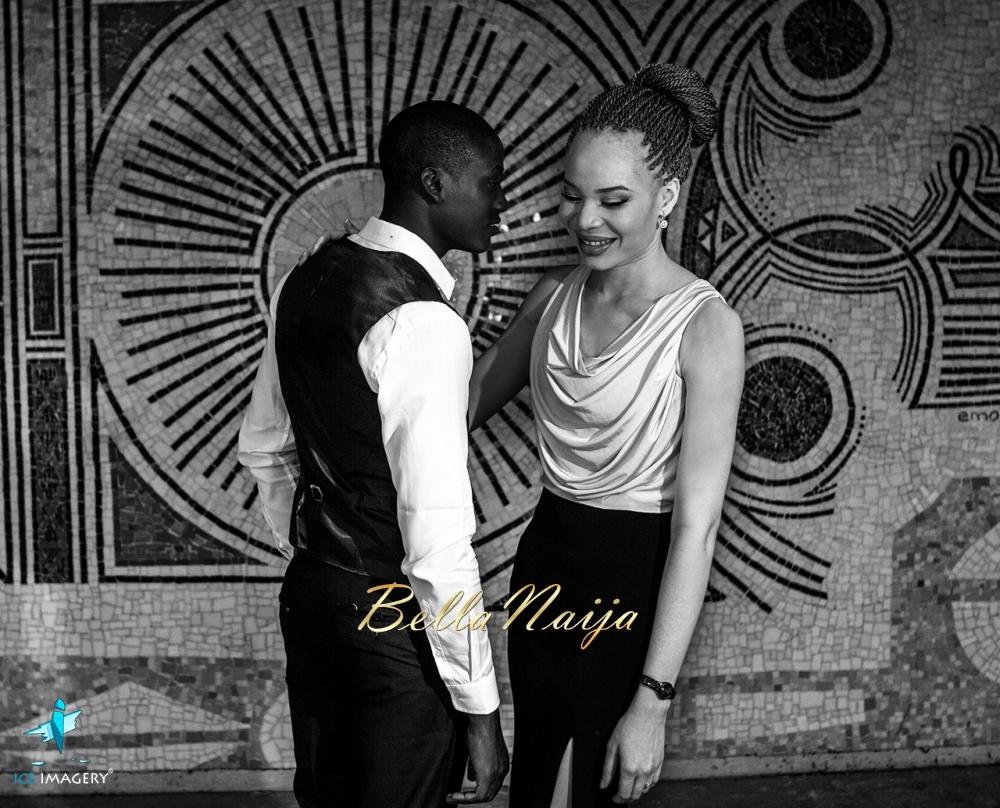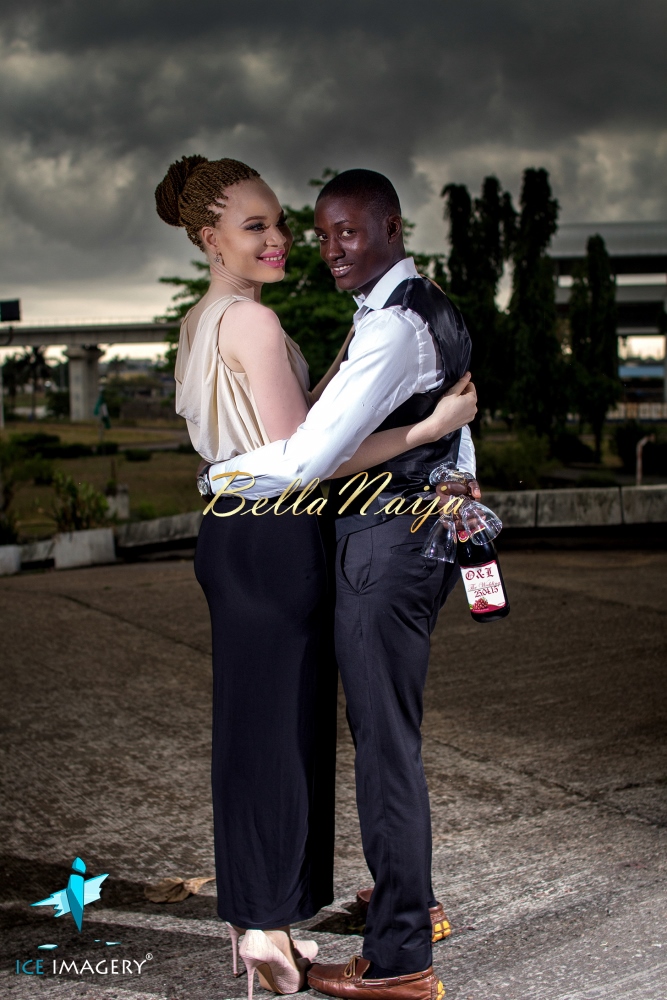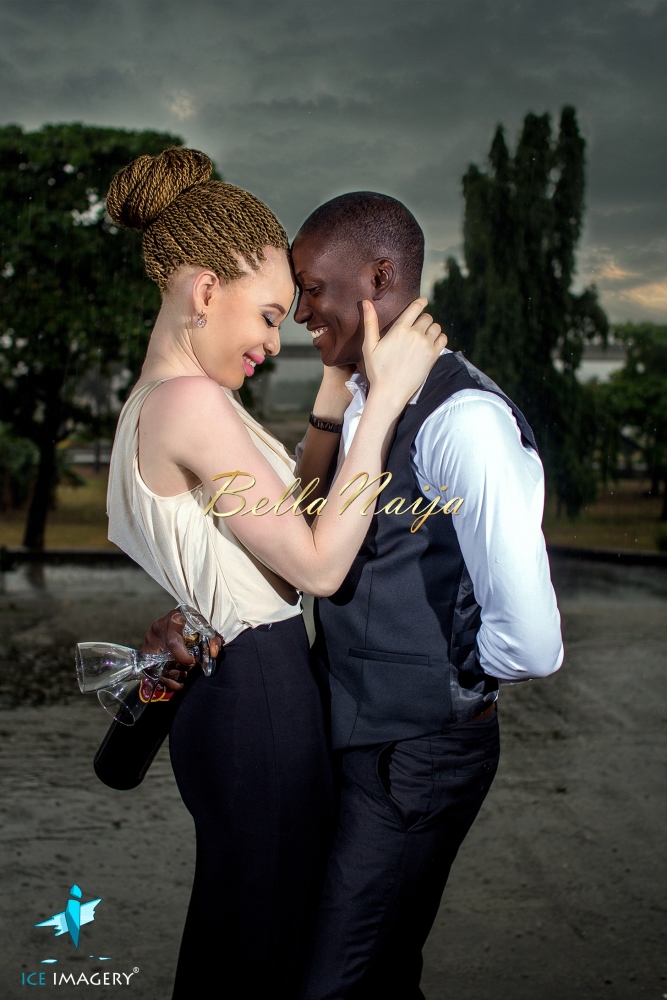 White Wedding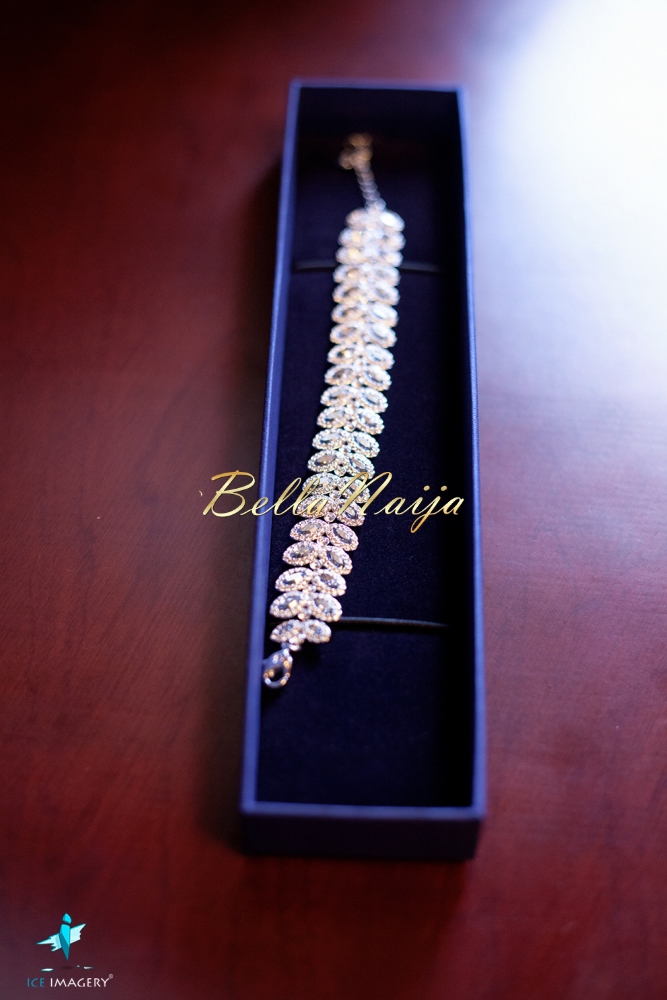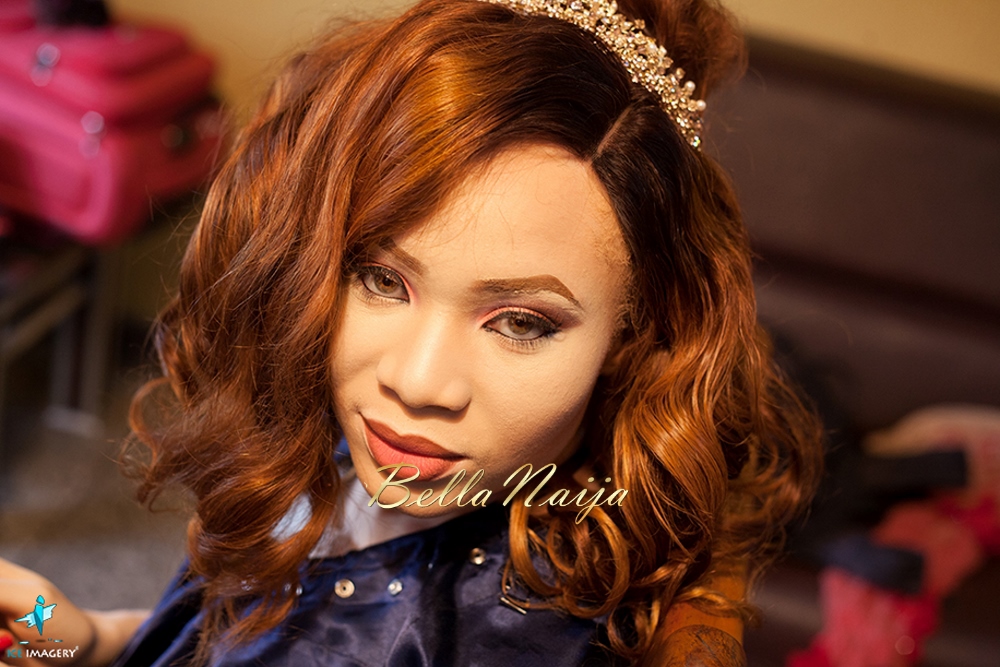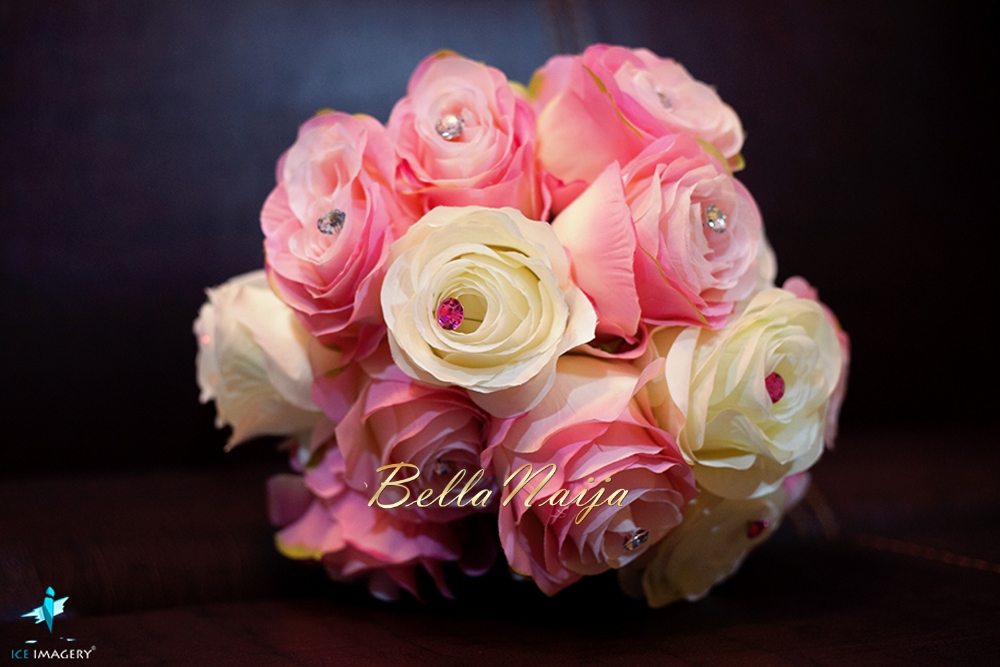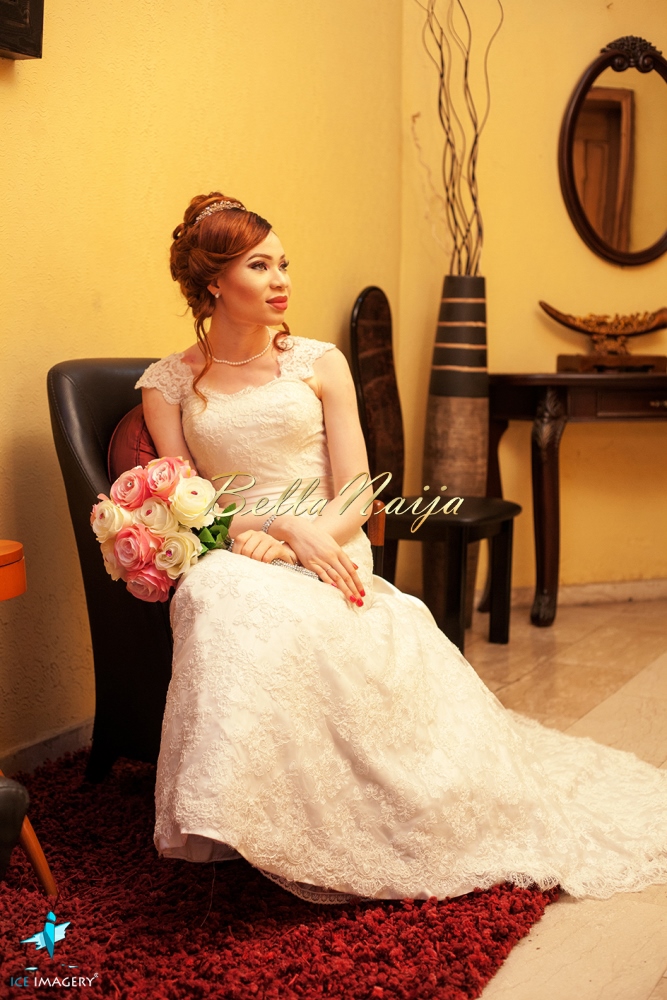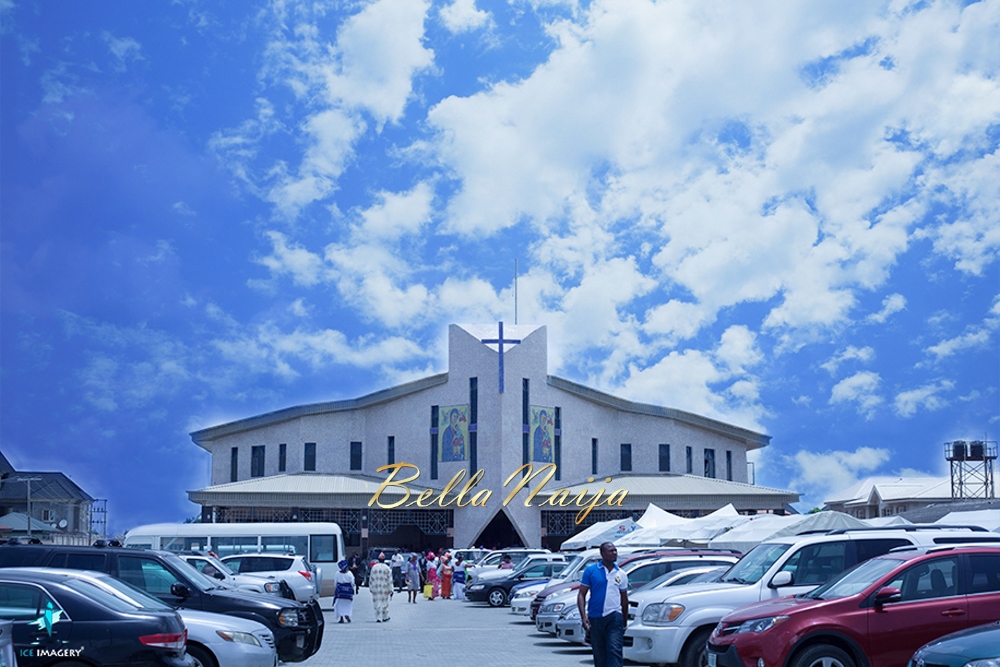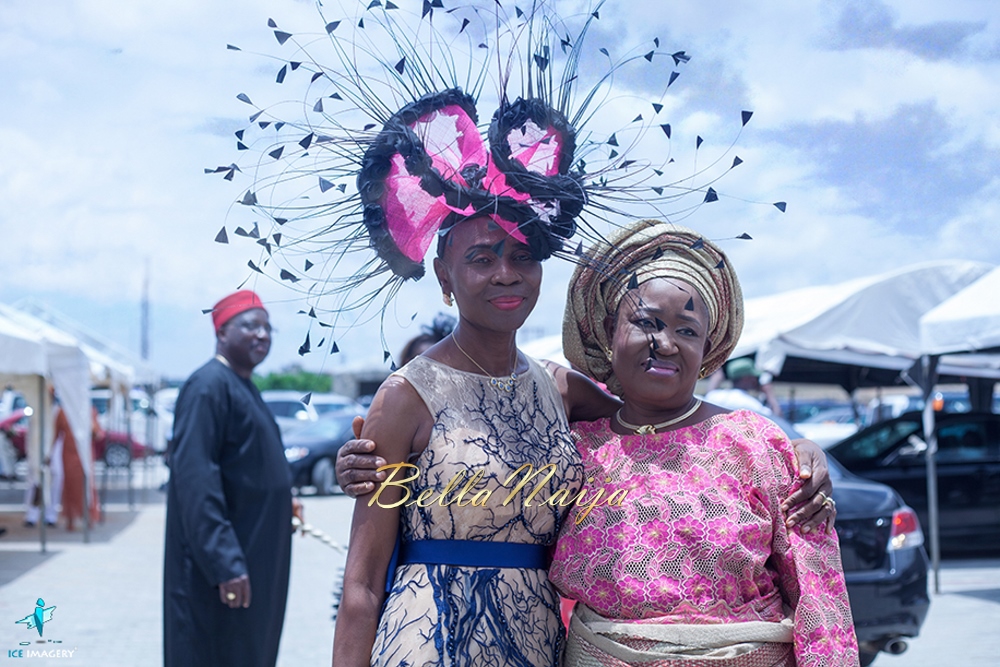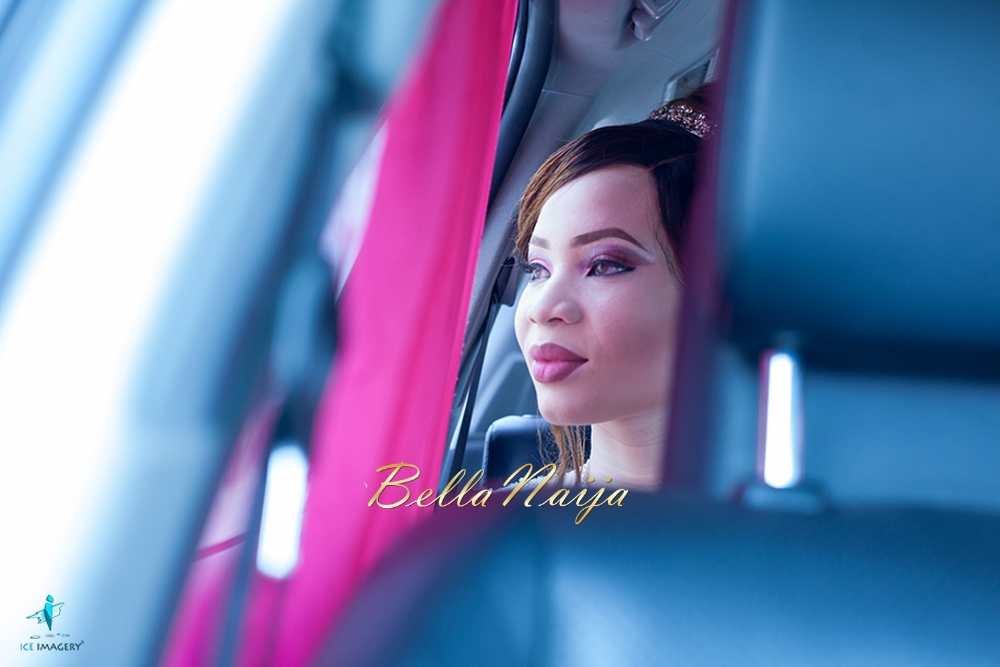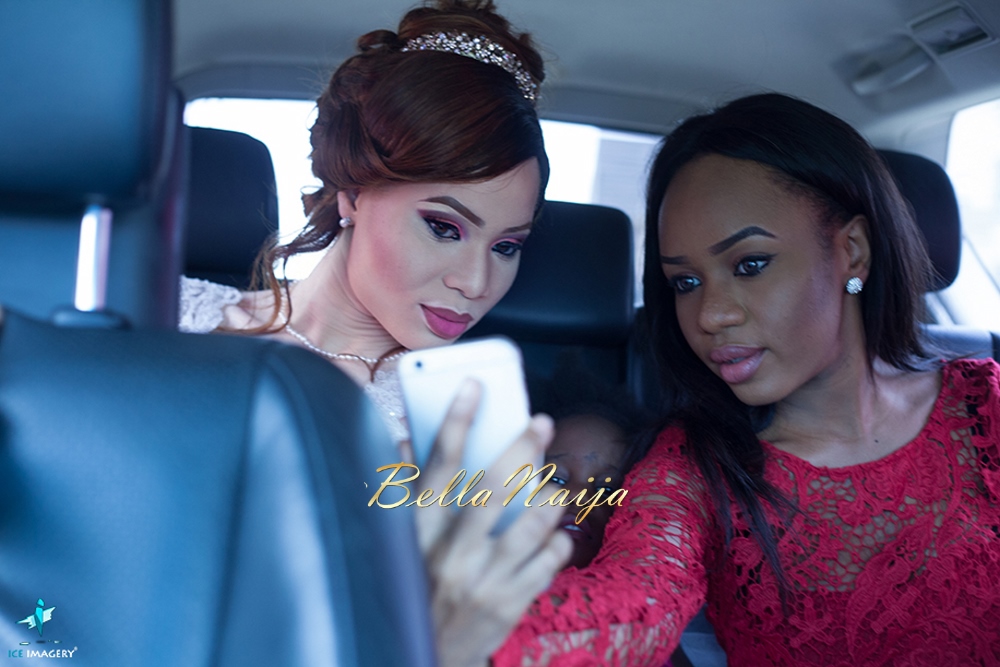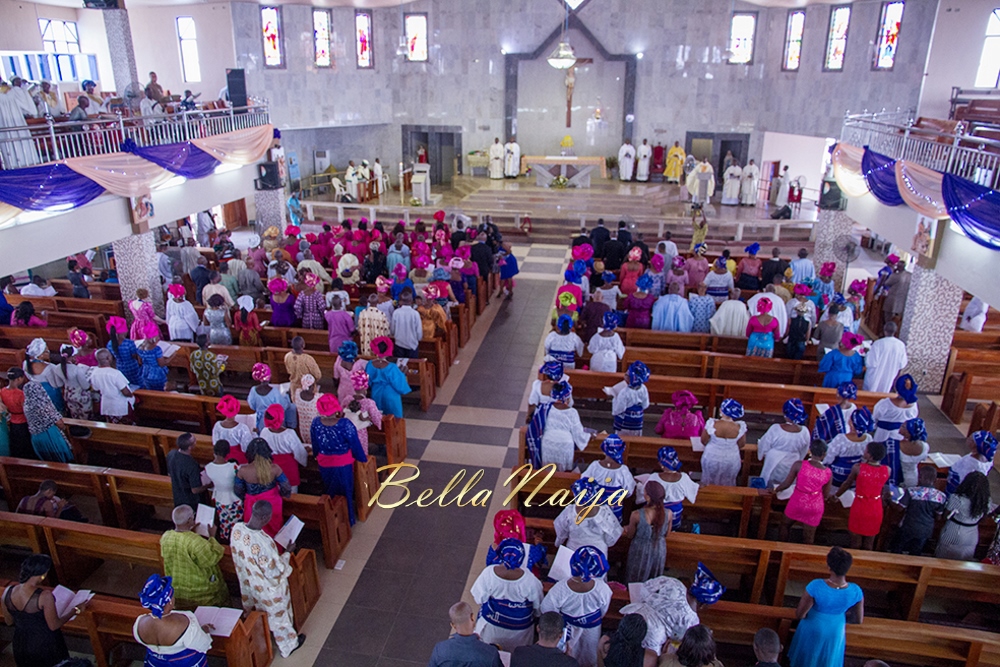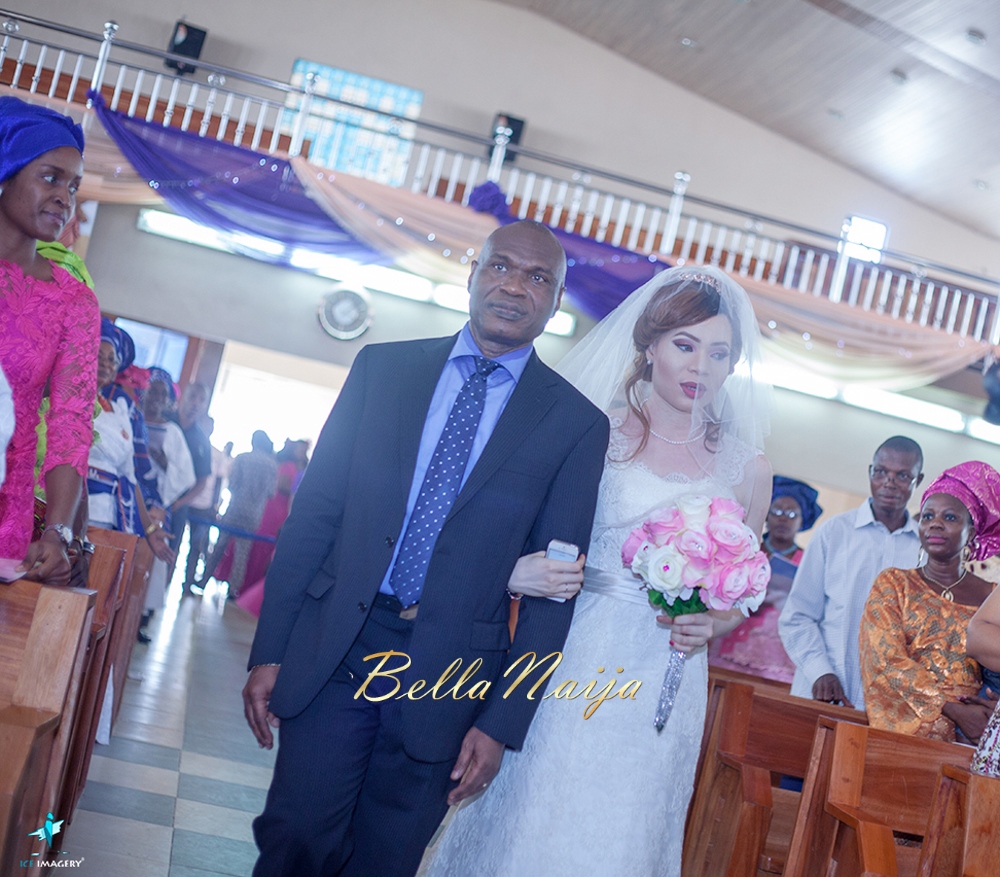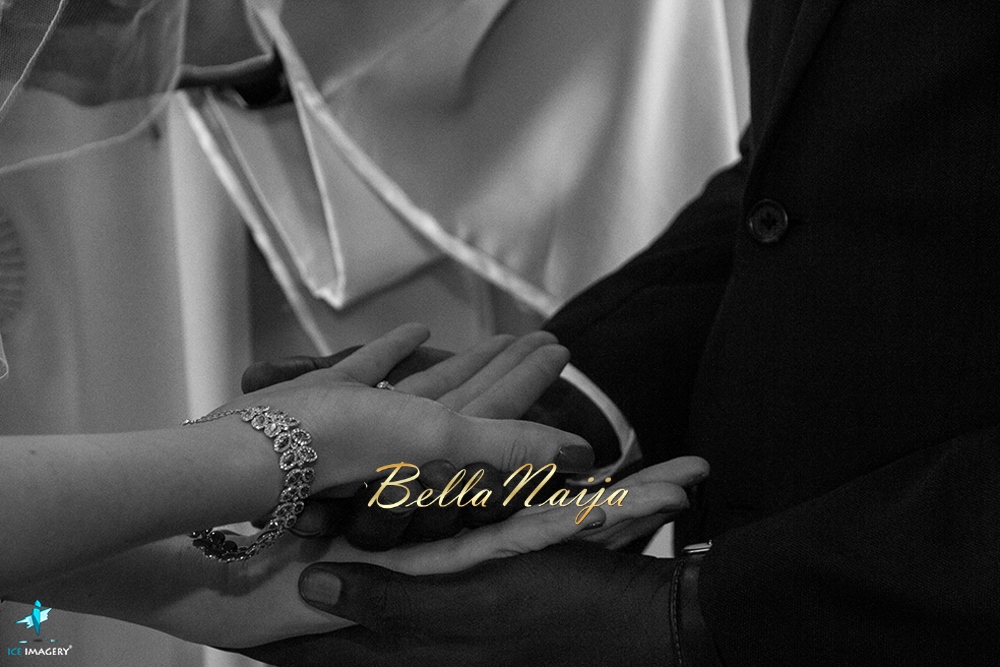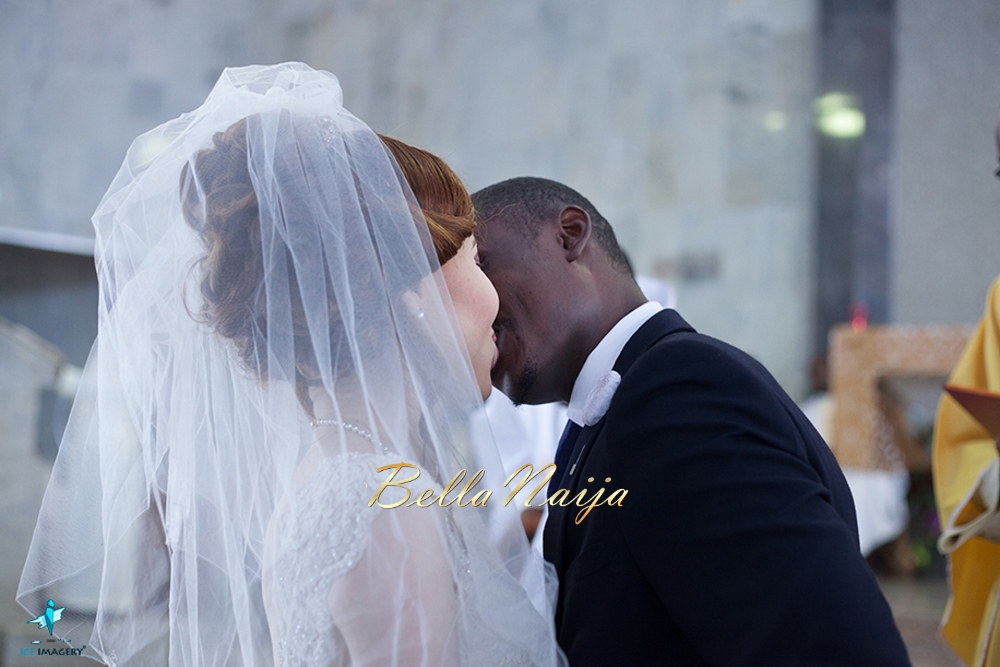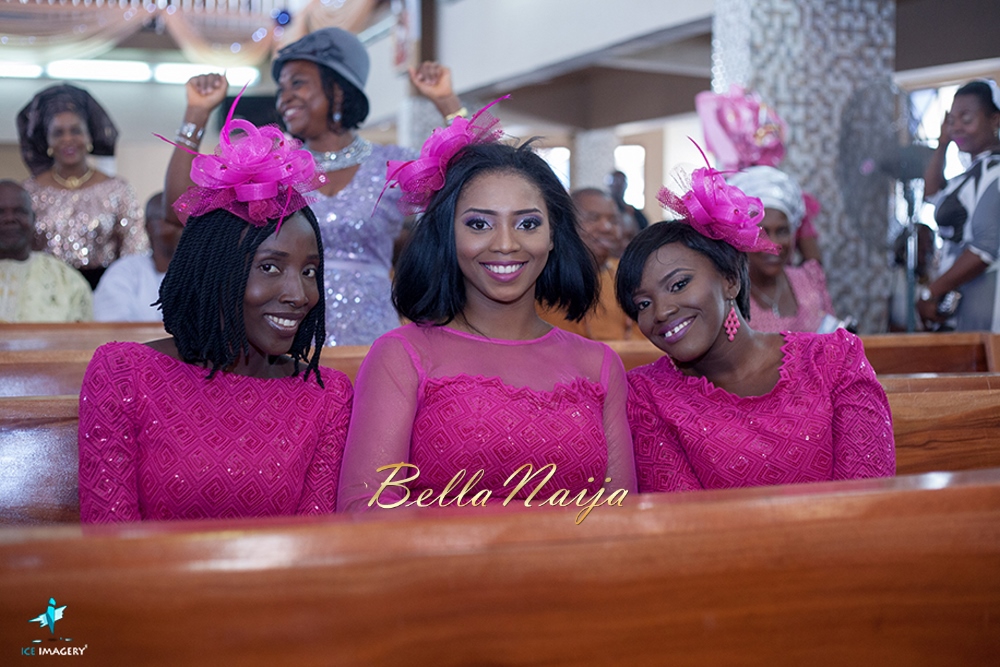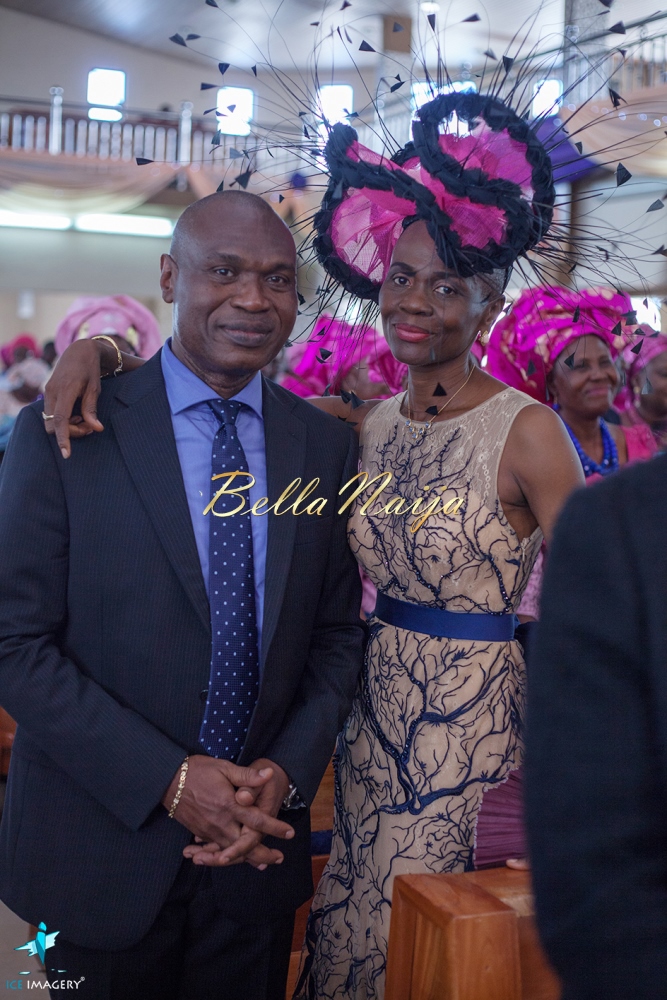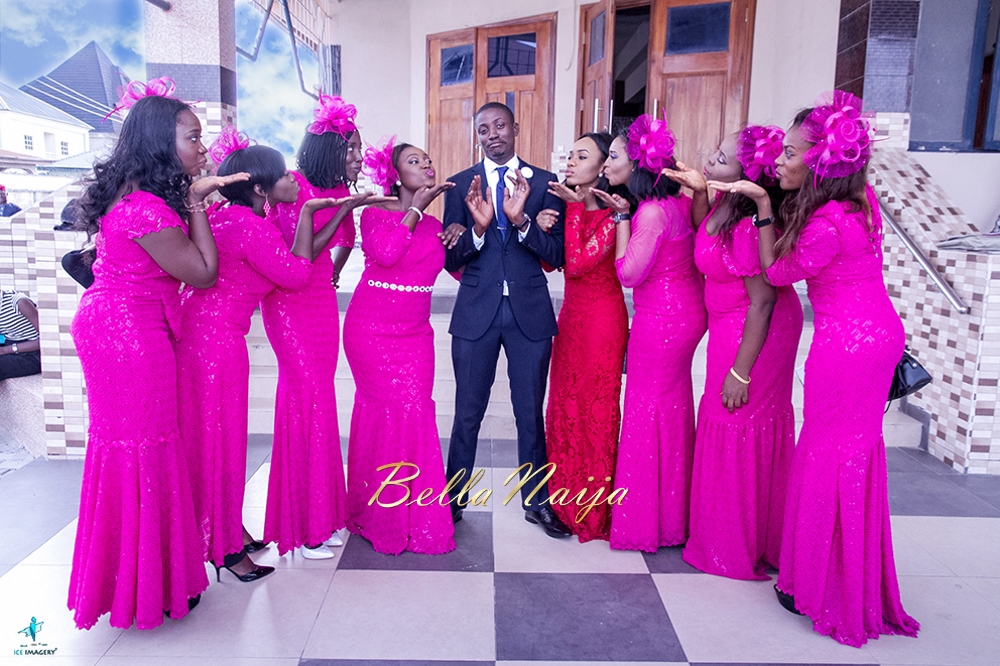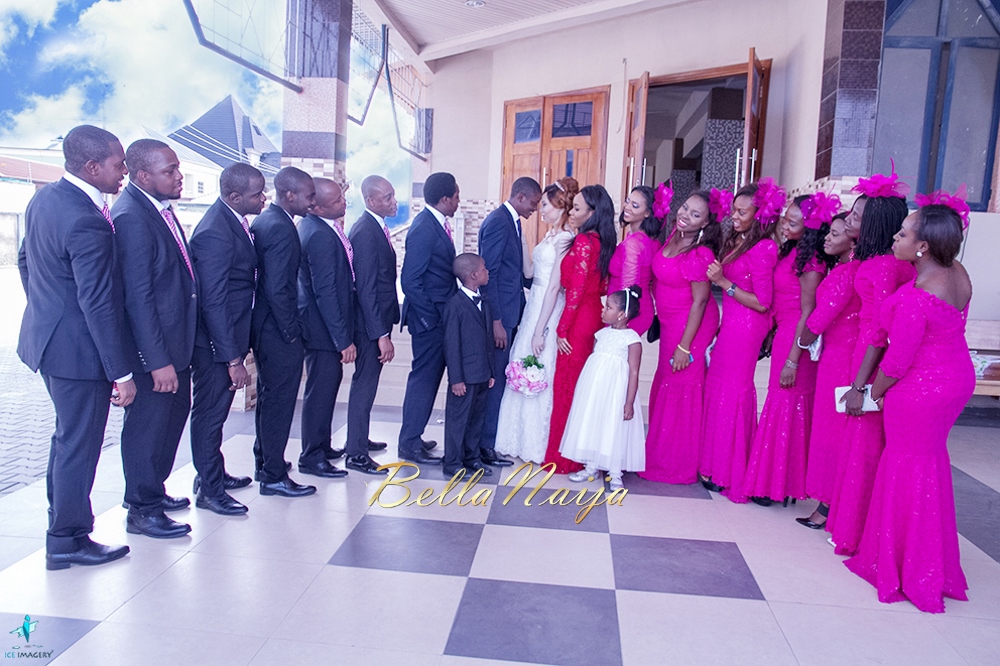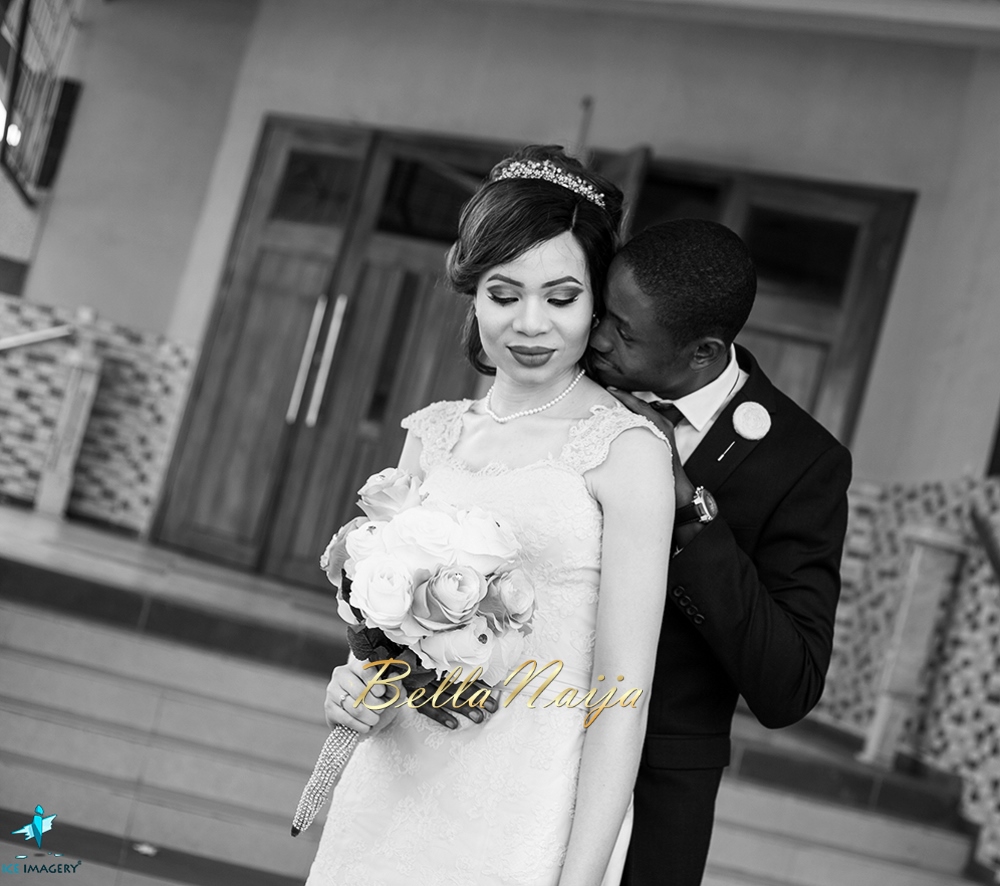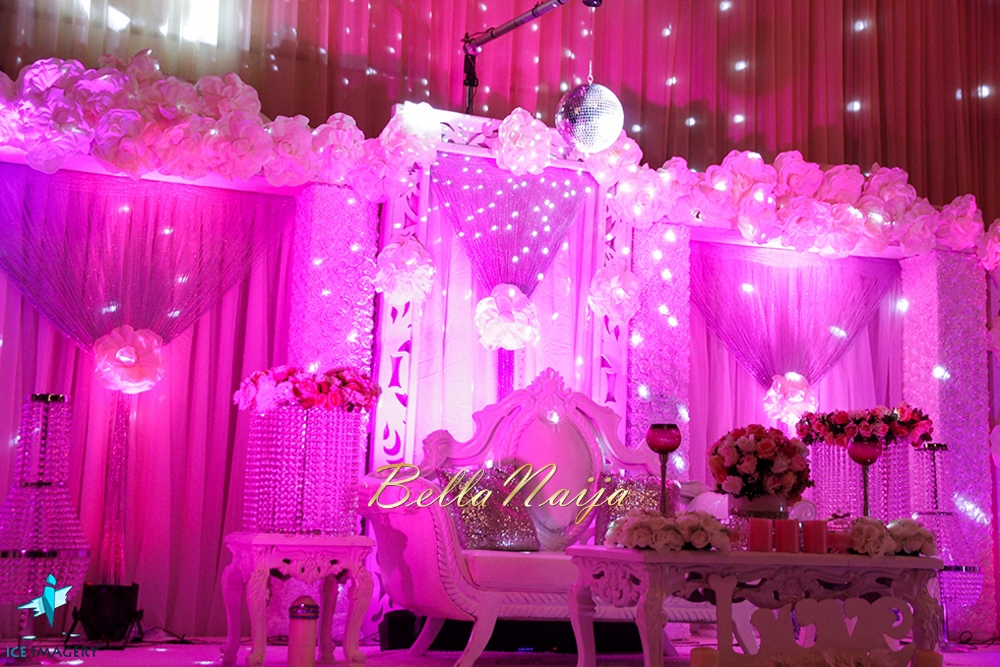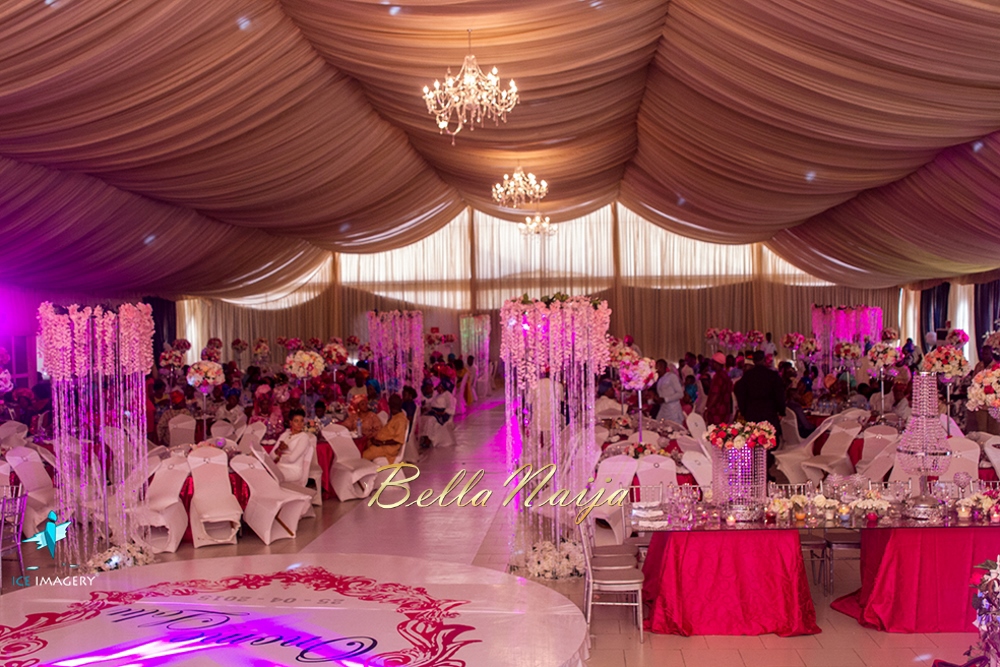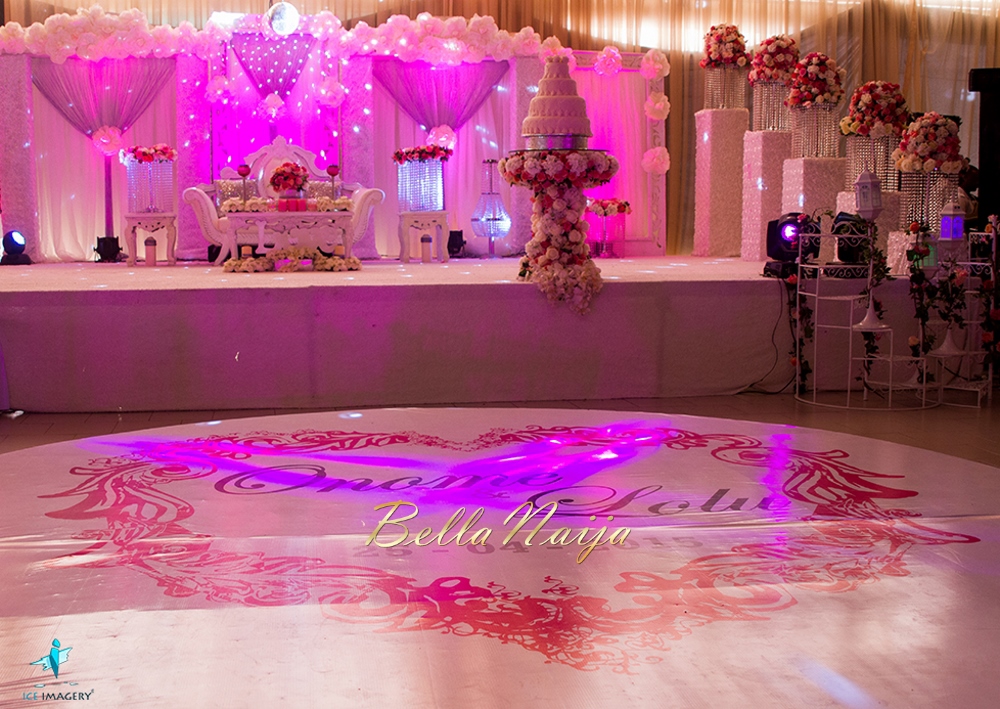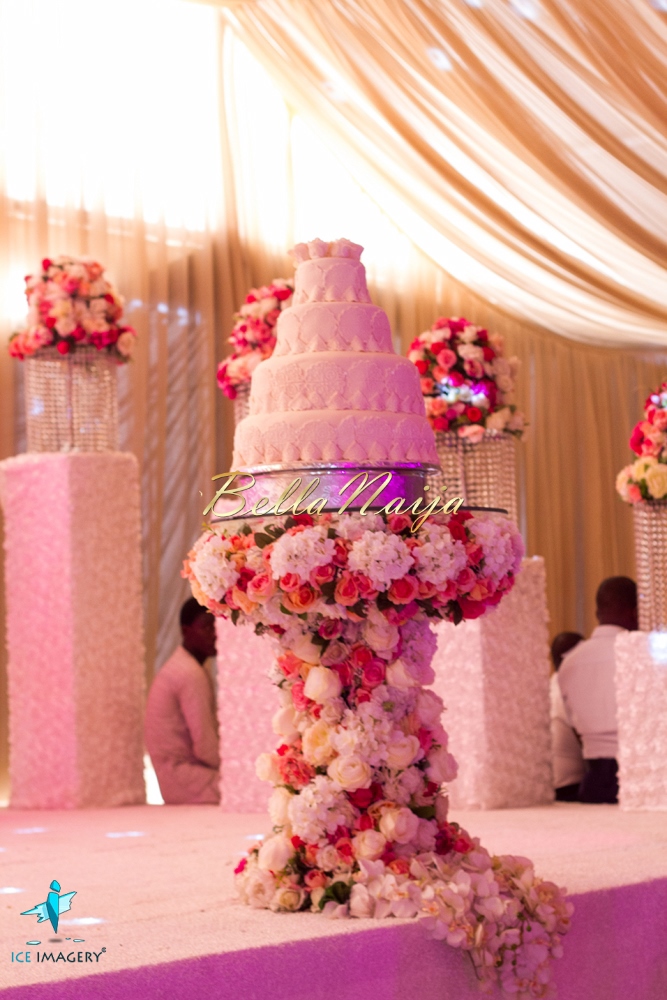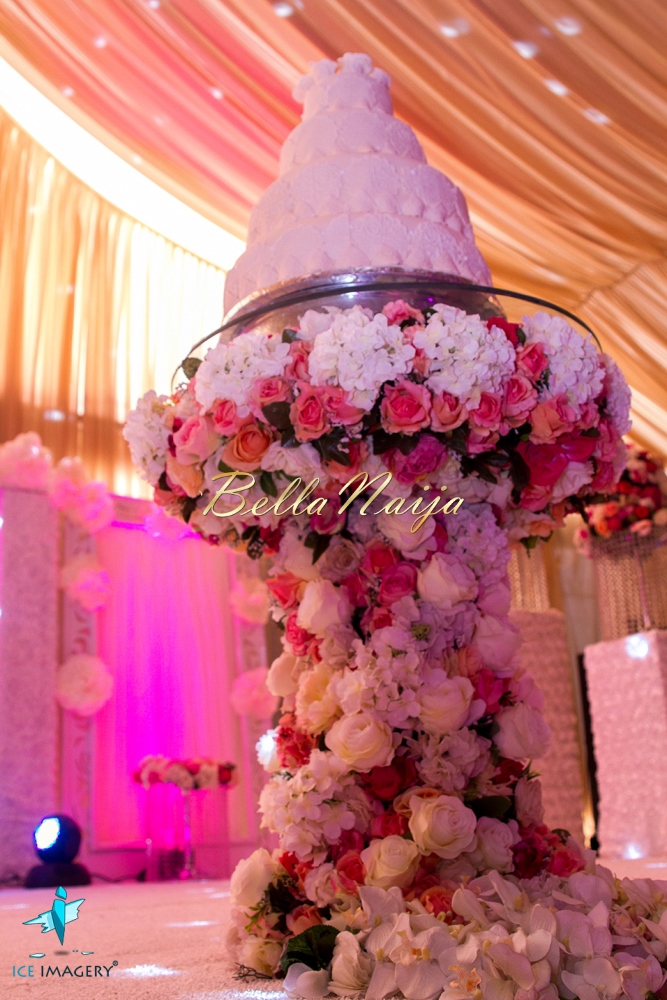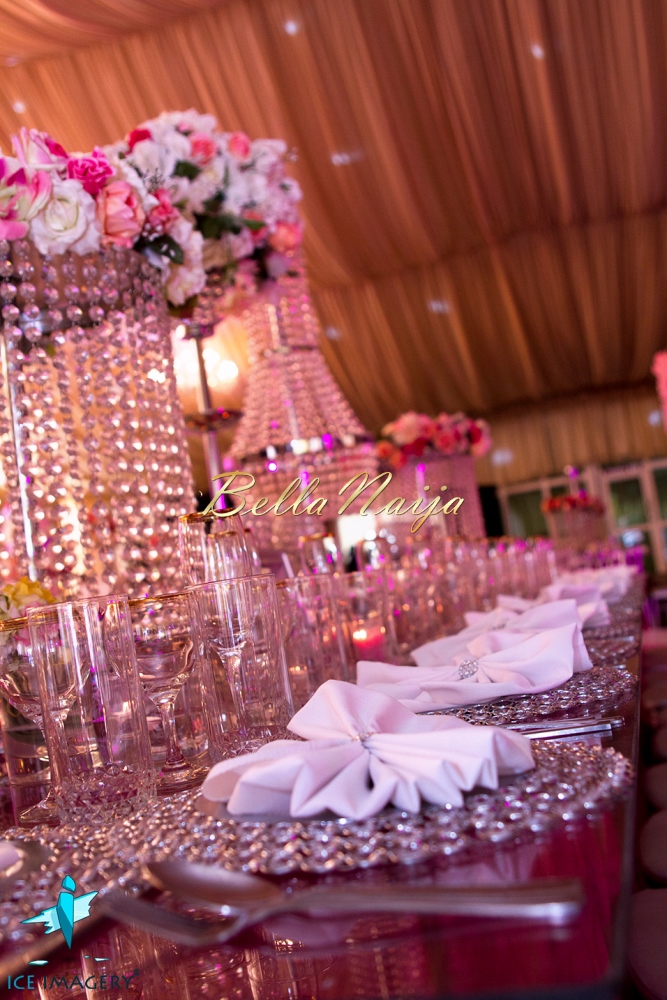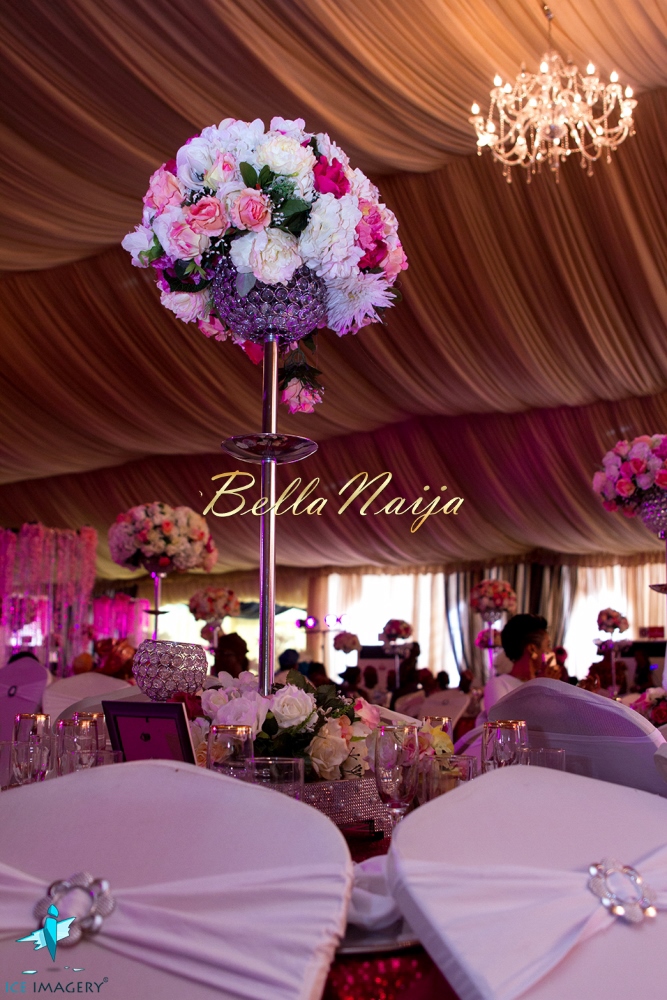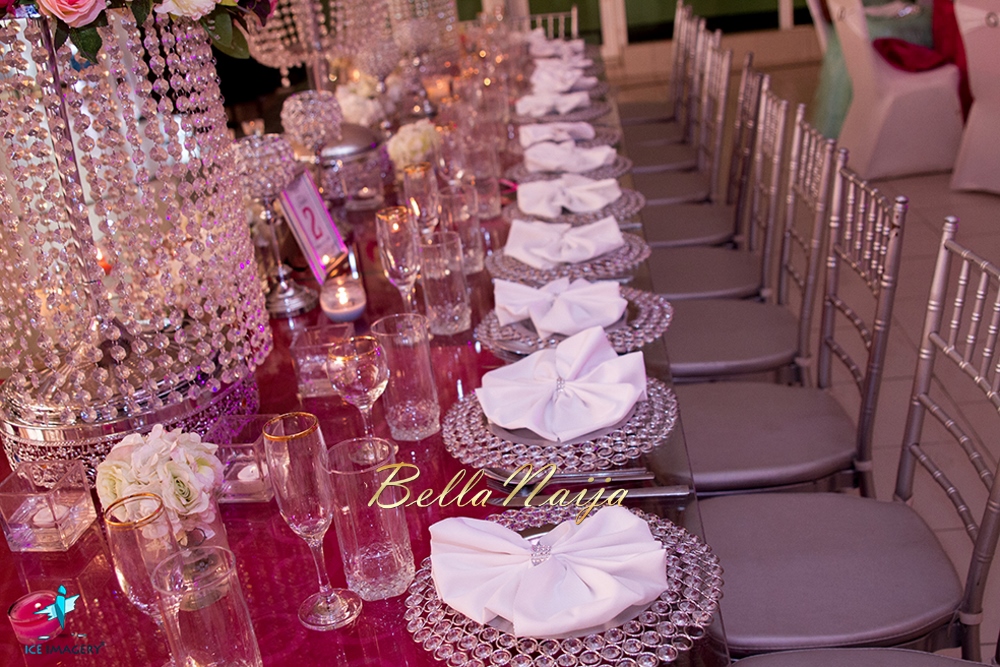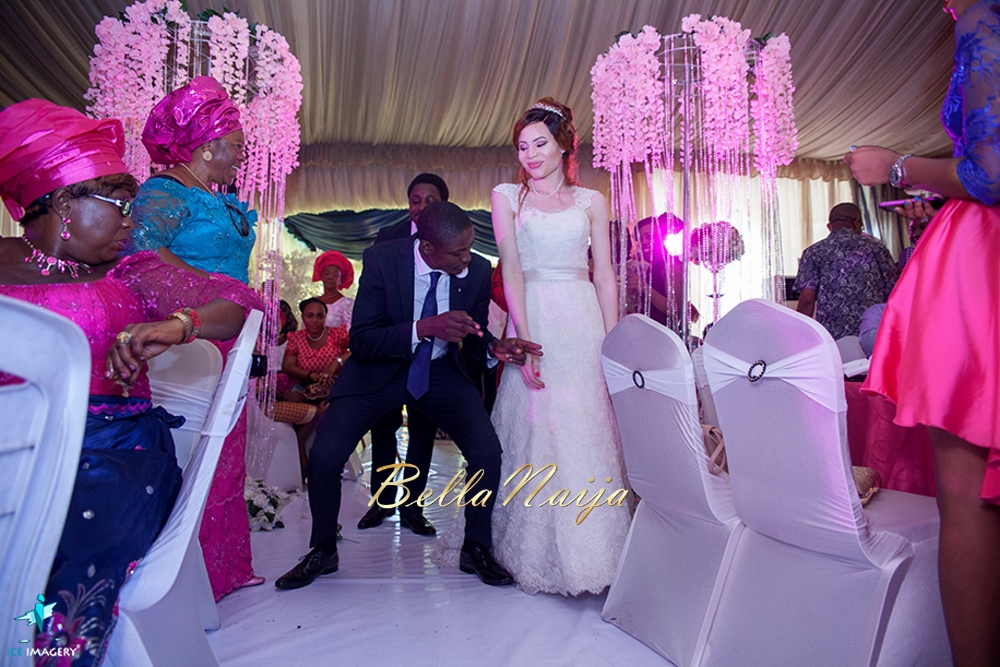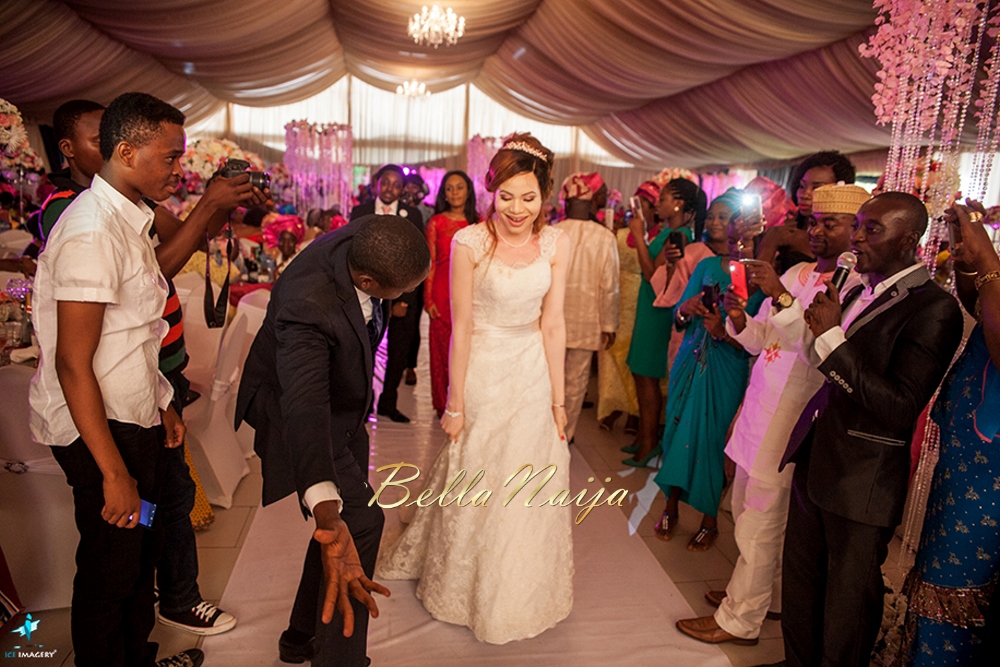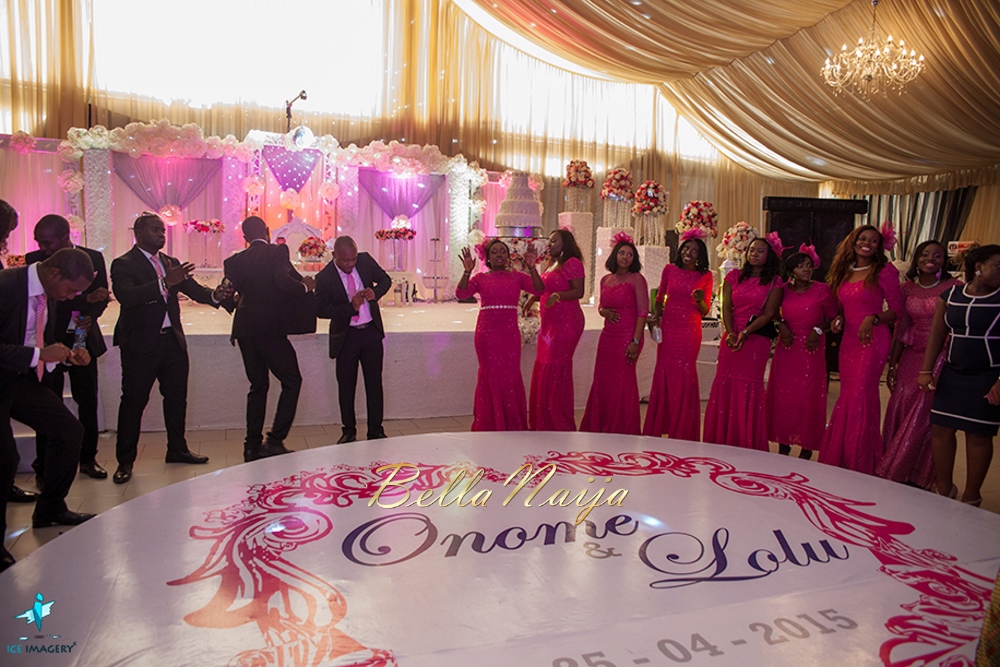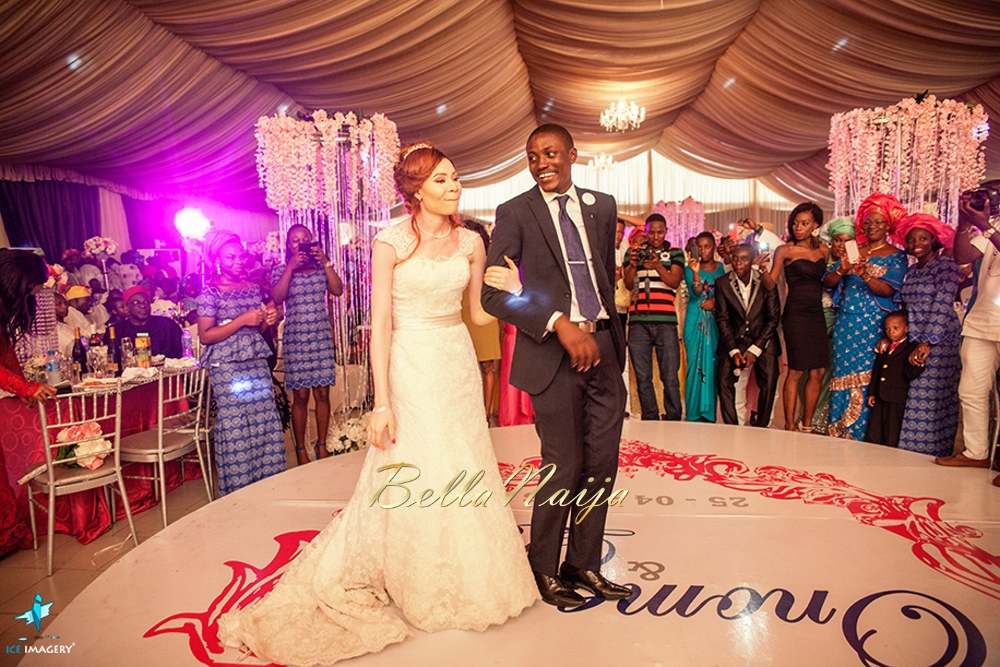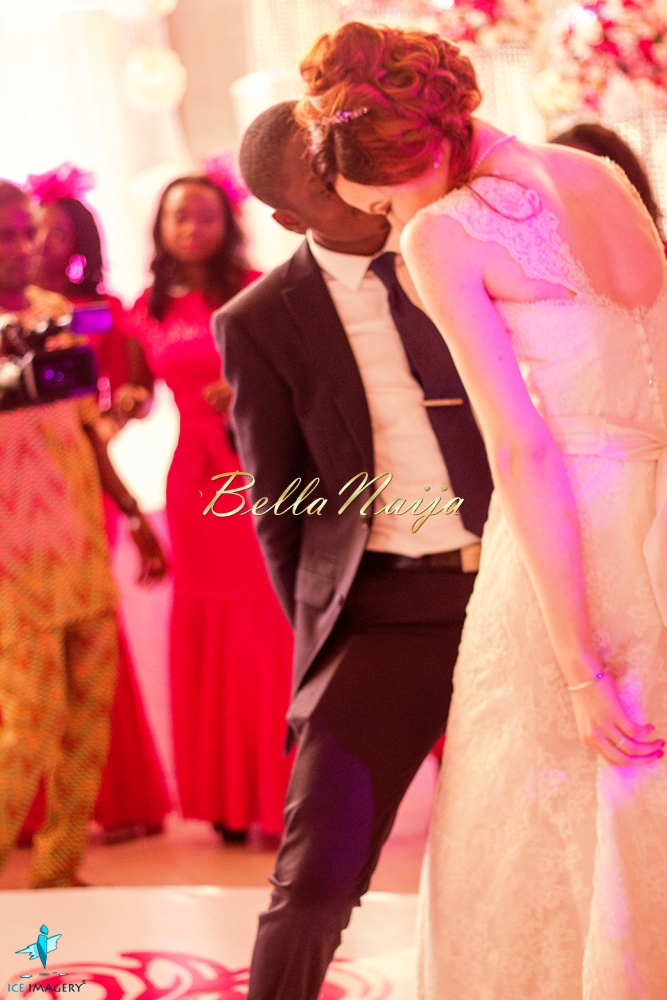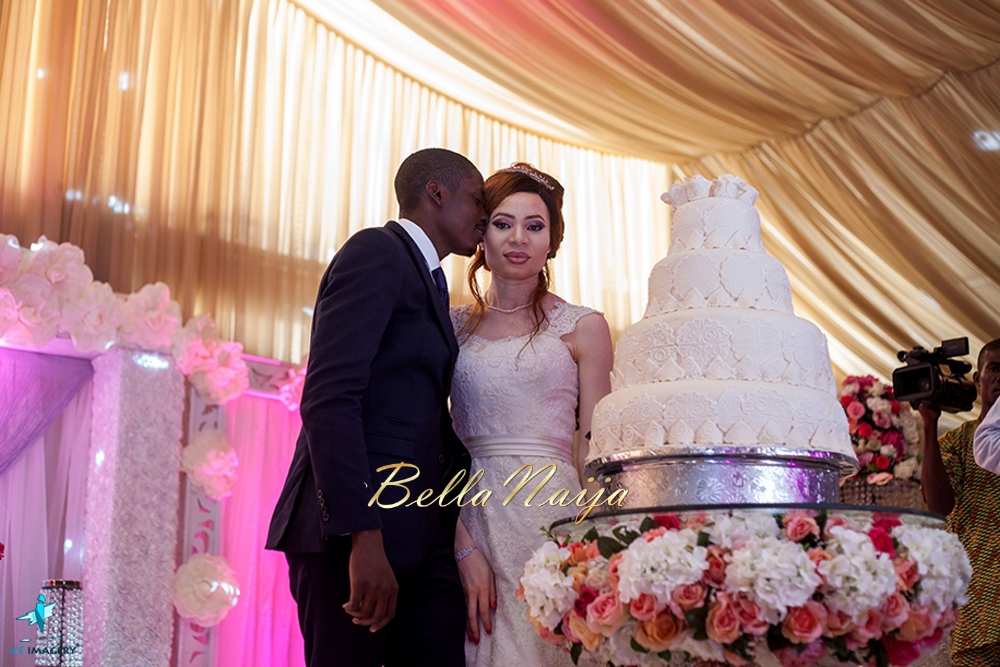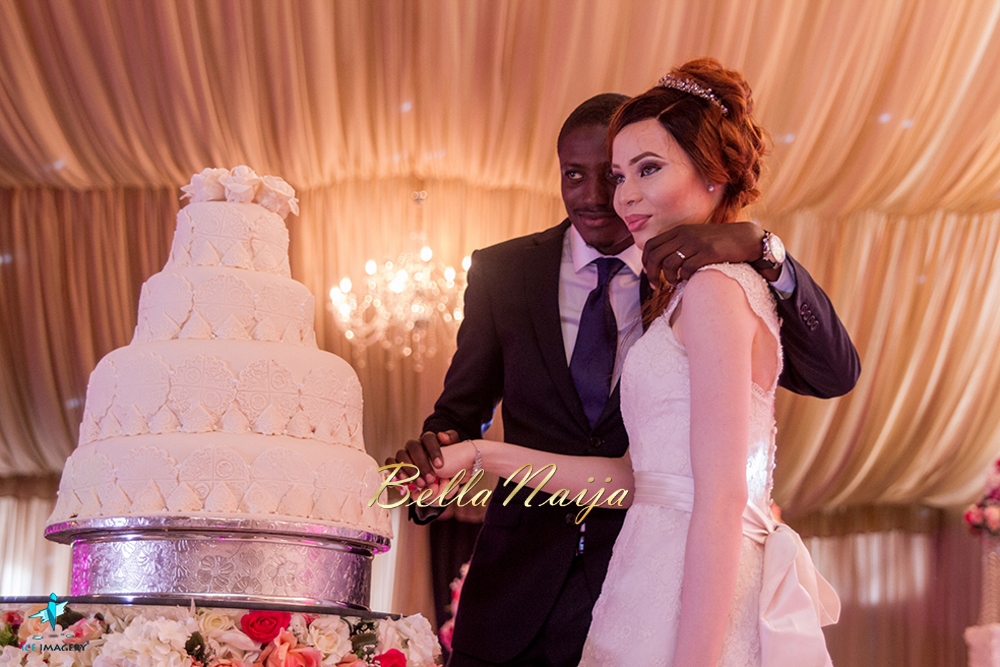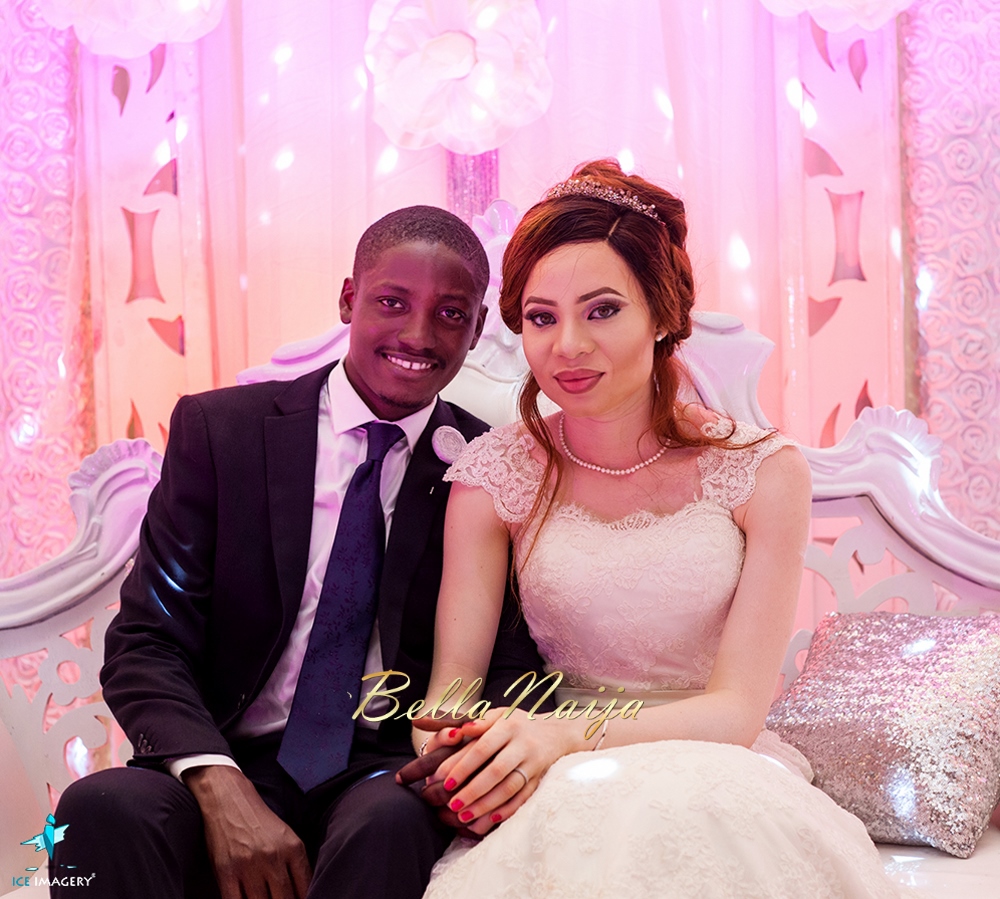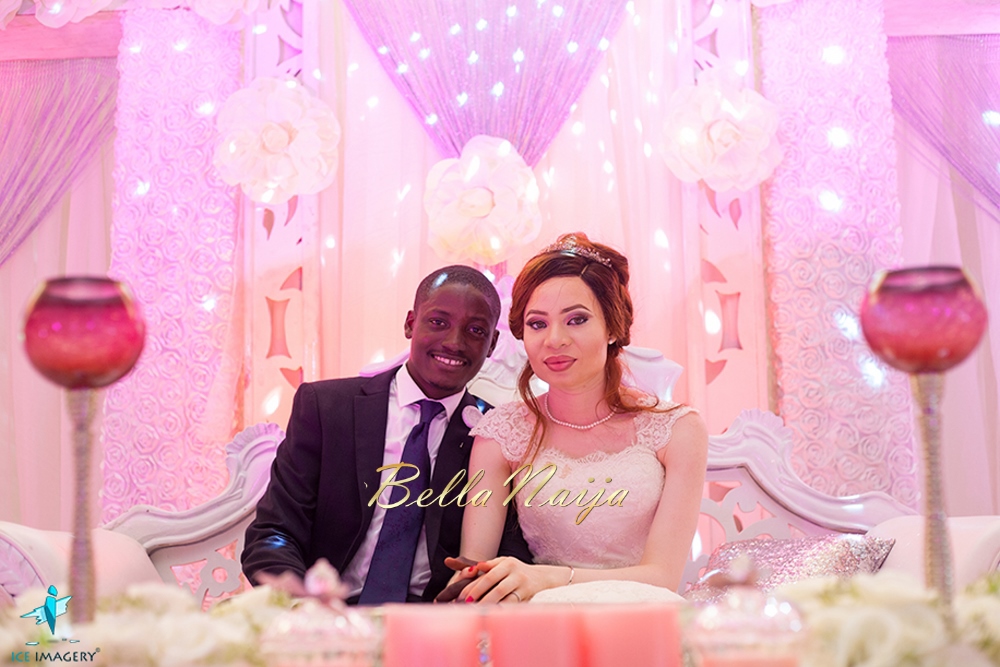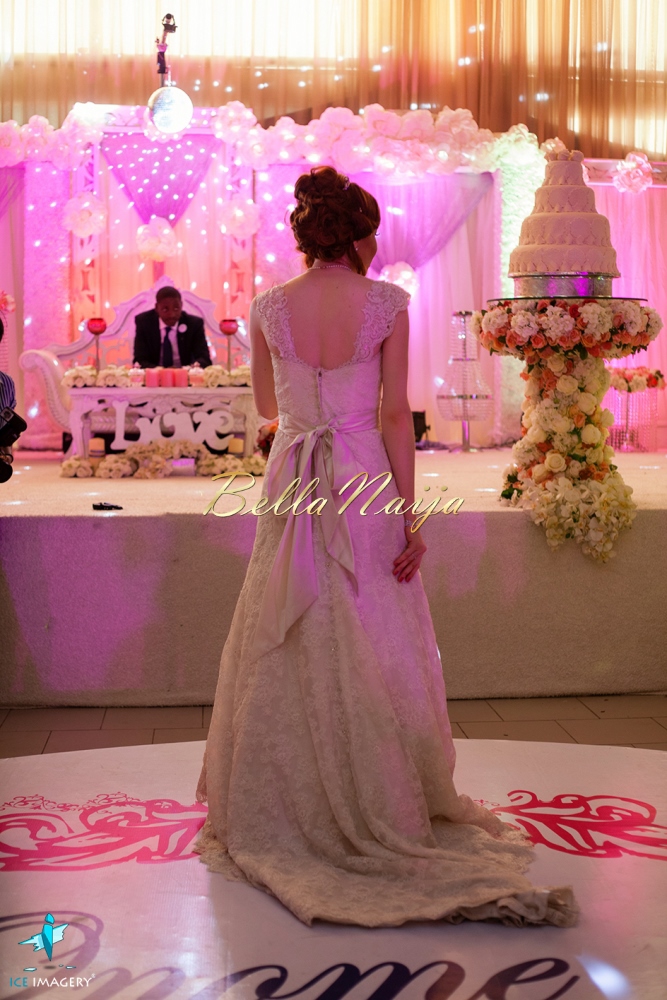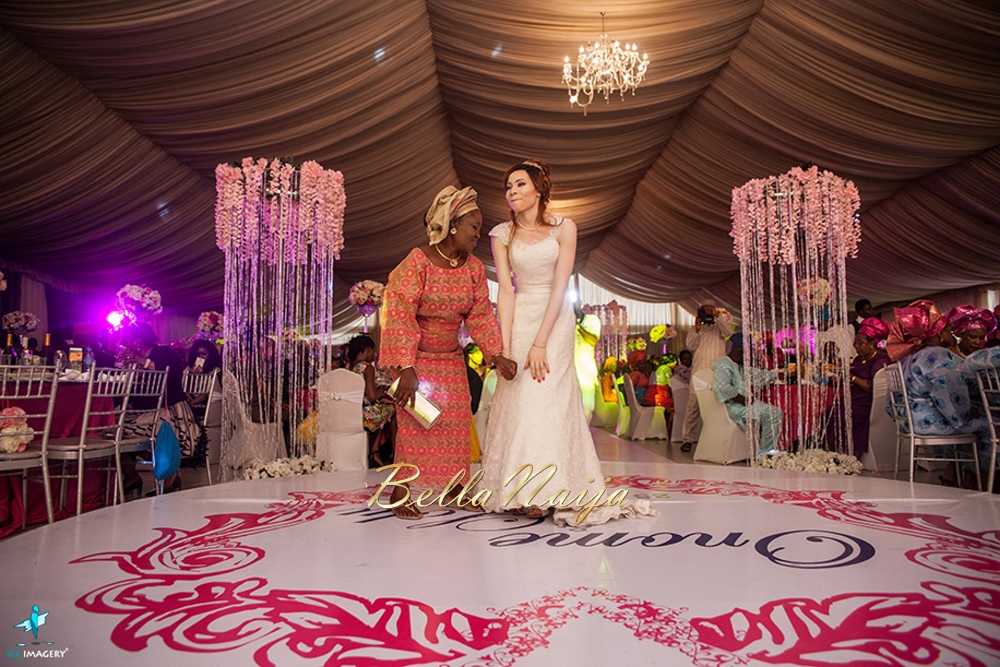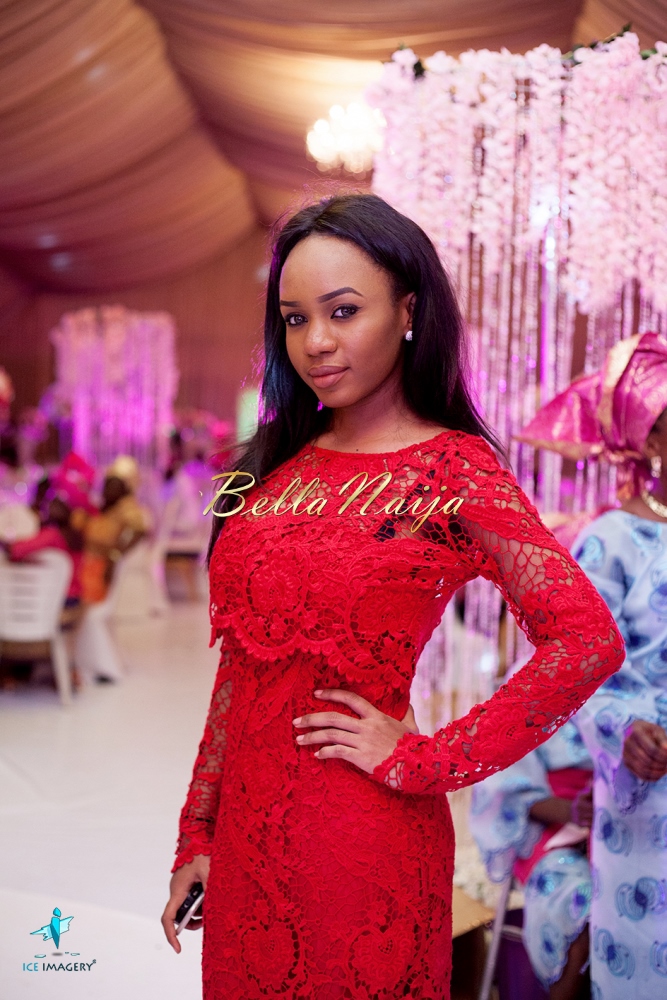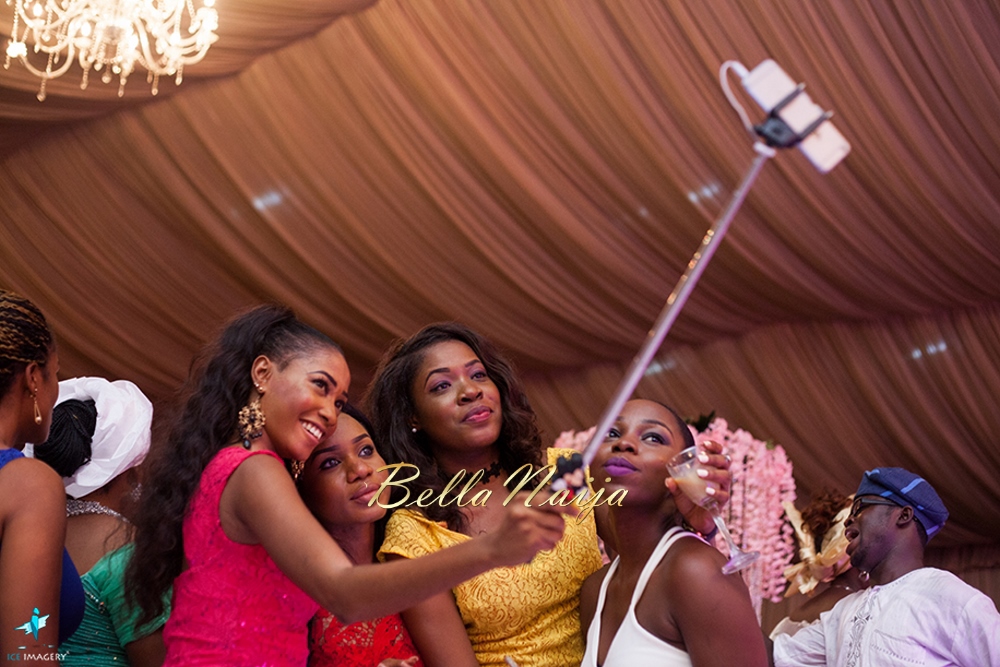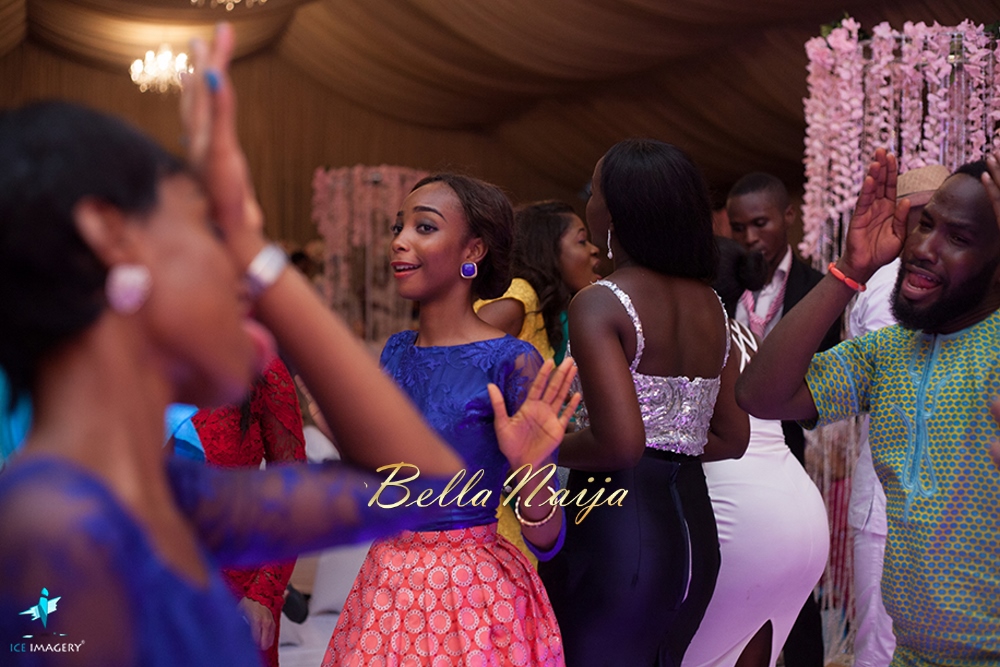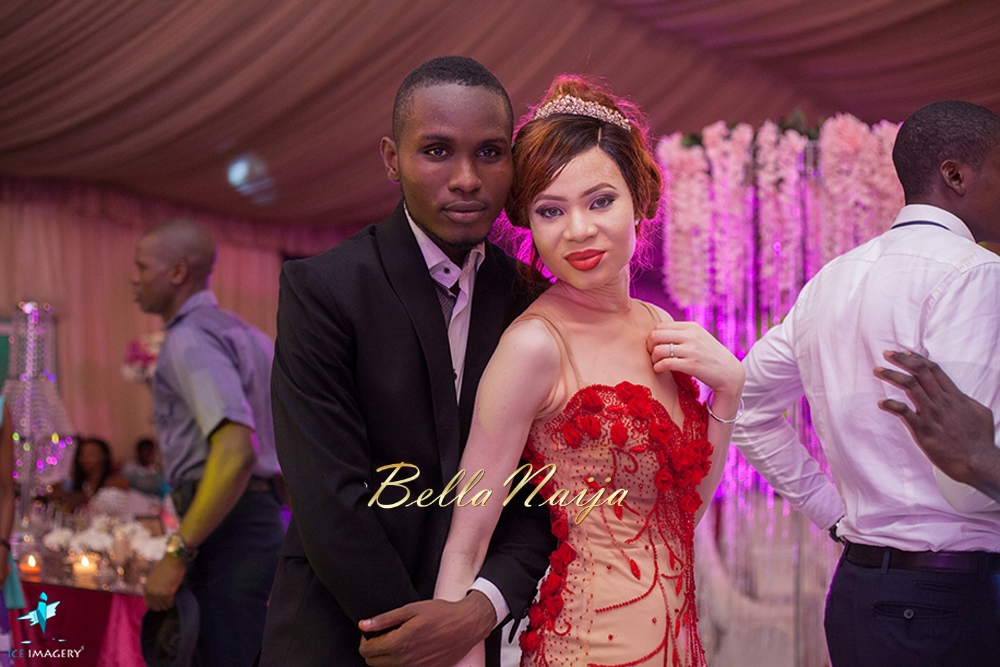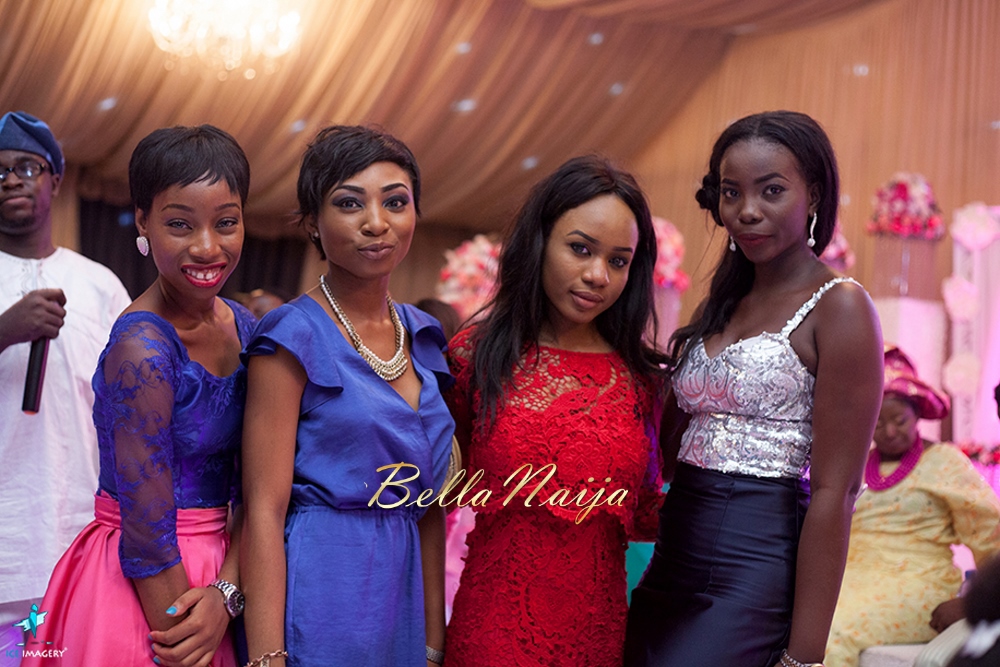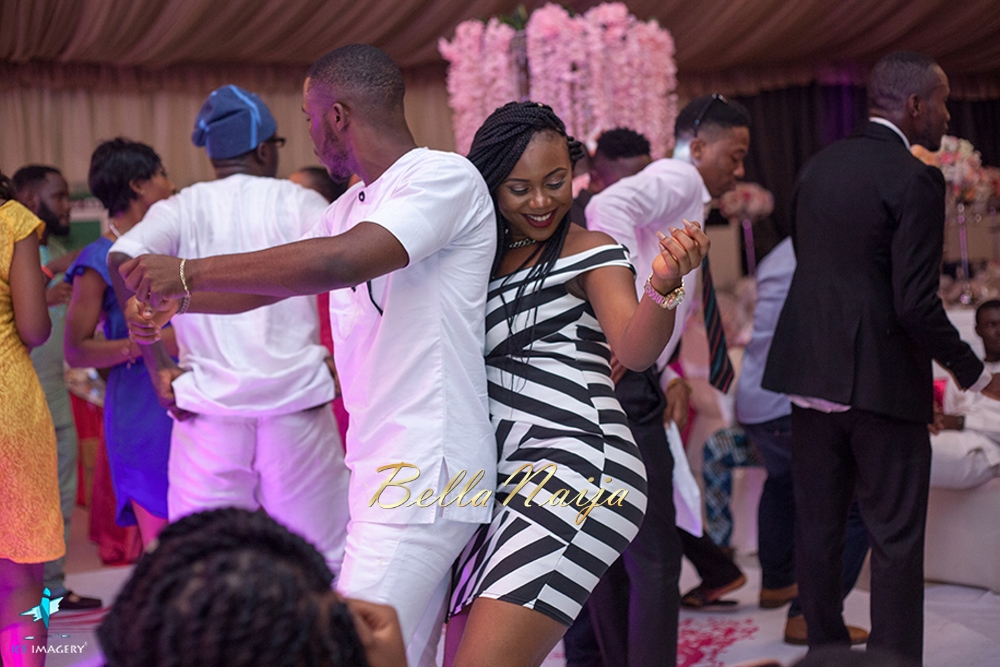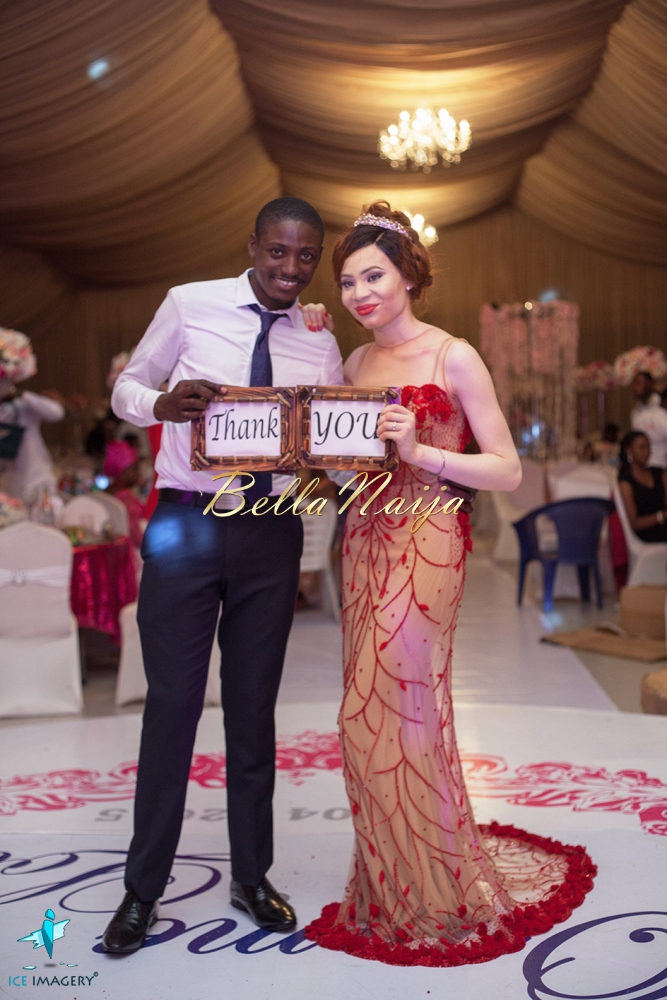 Traditional Wedding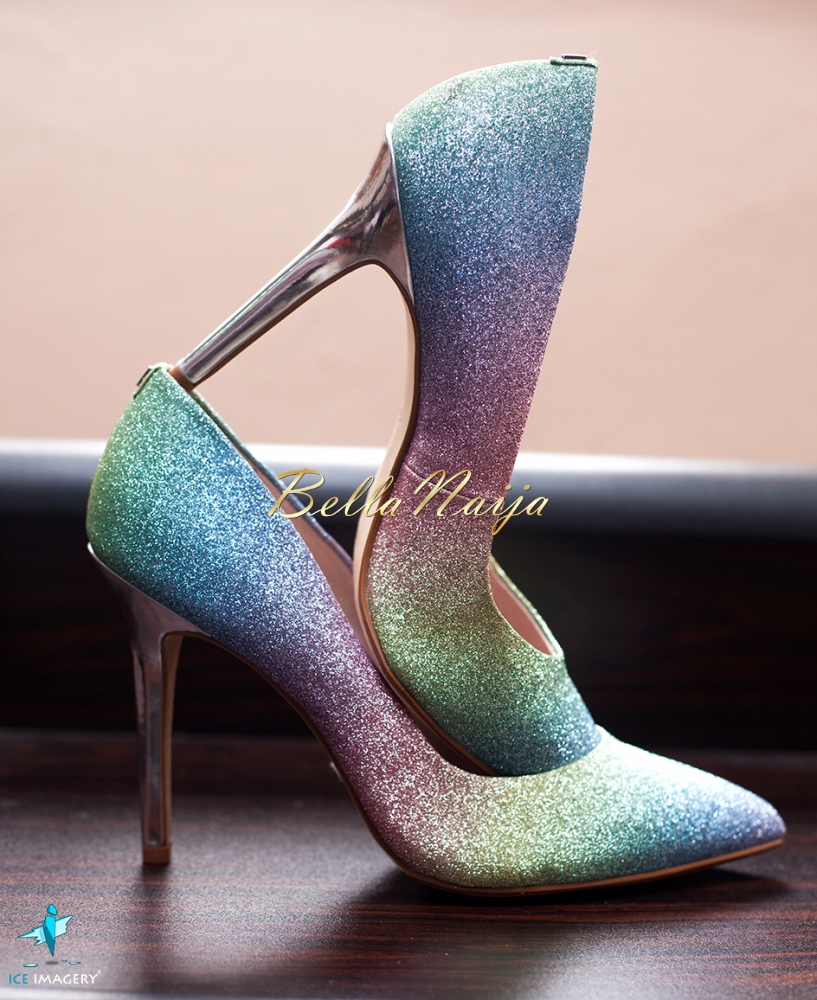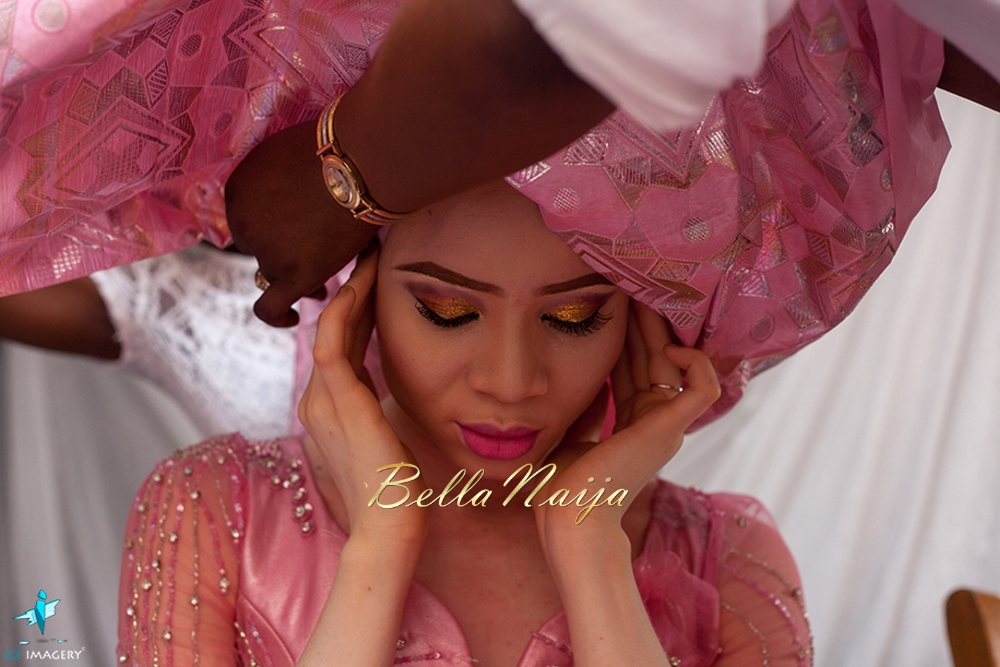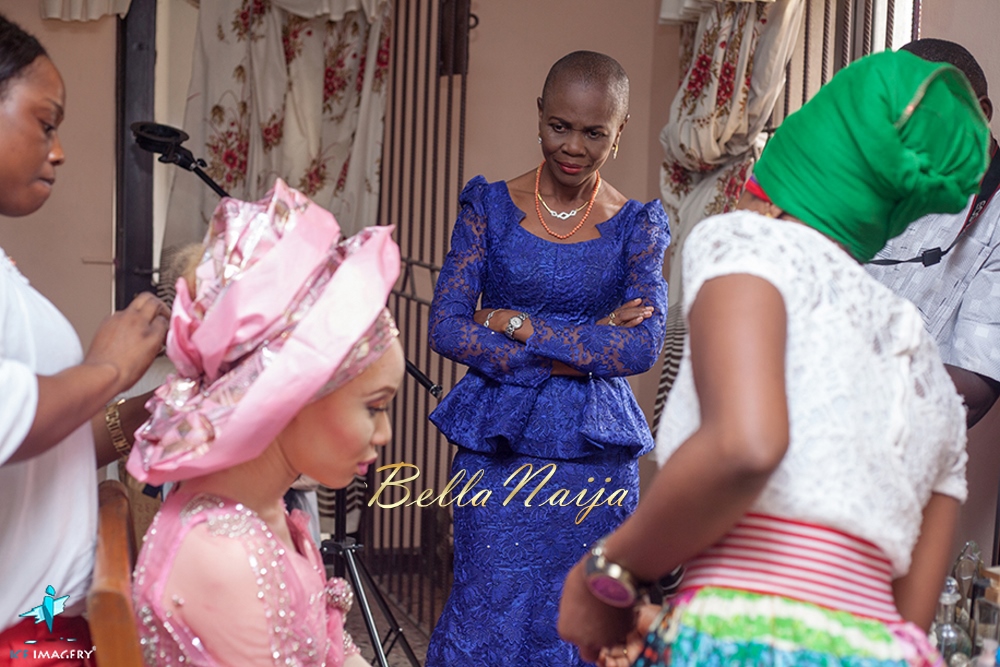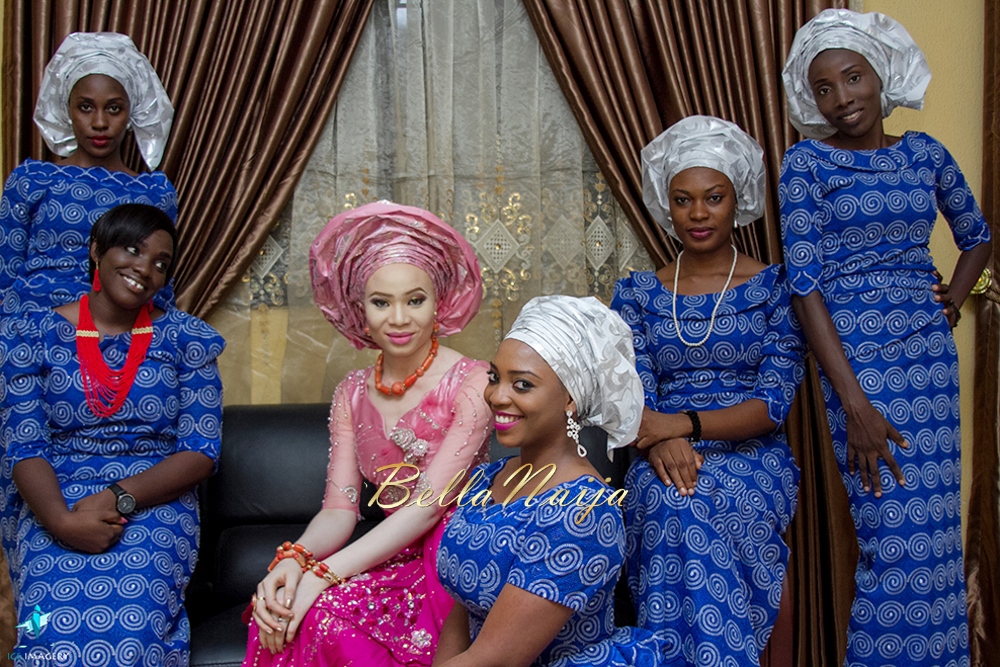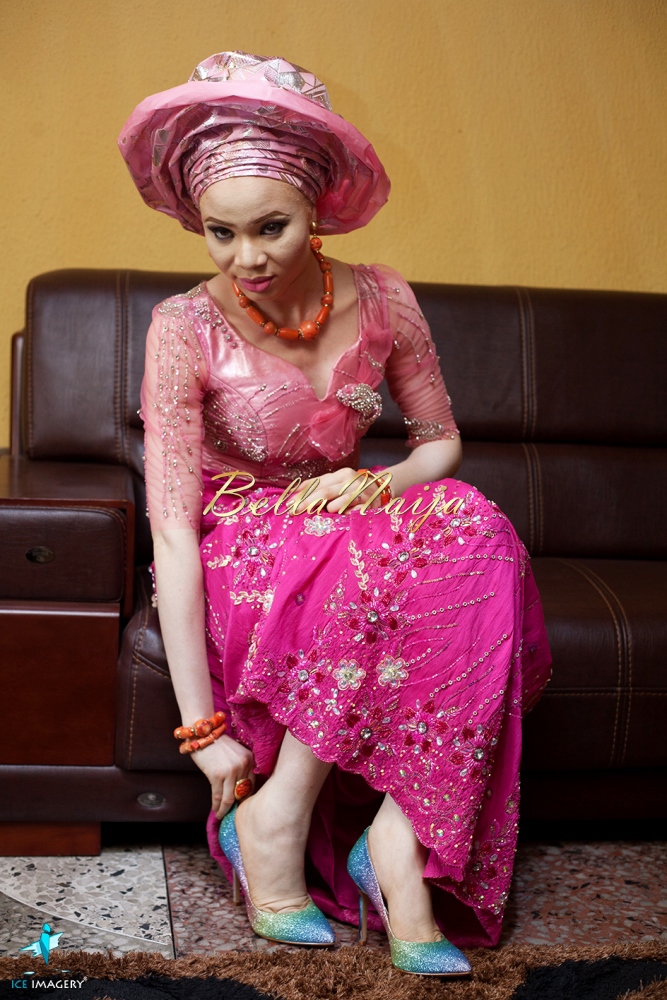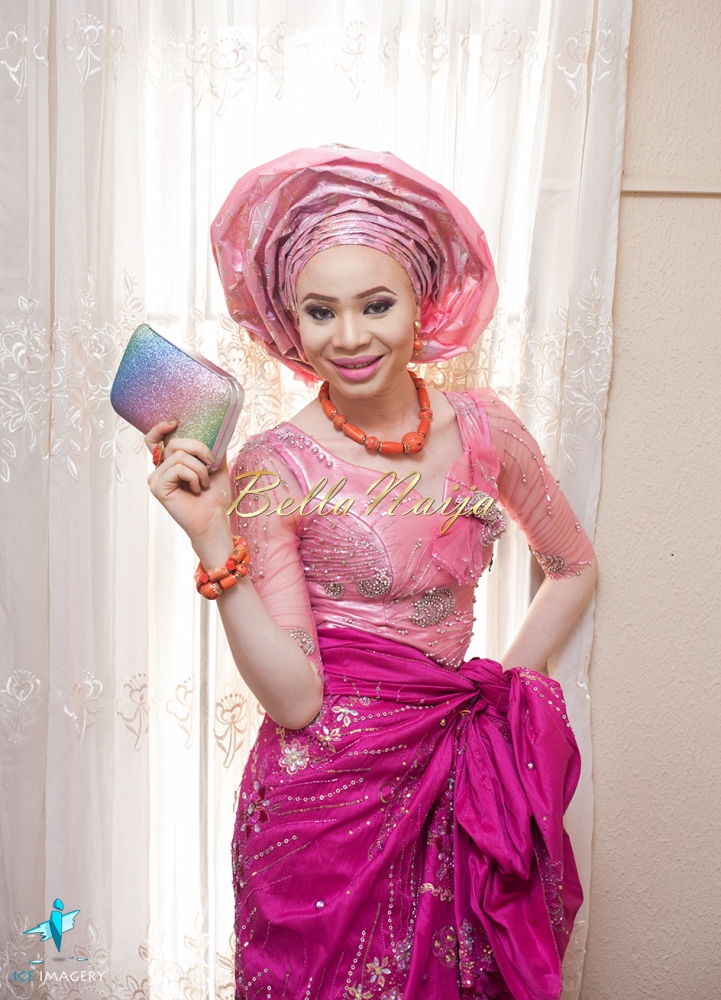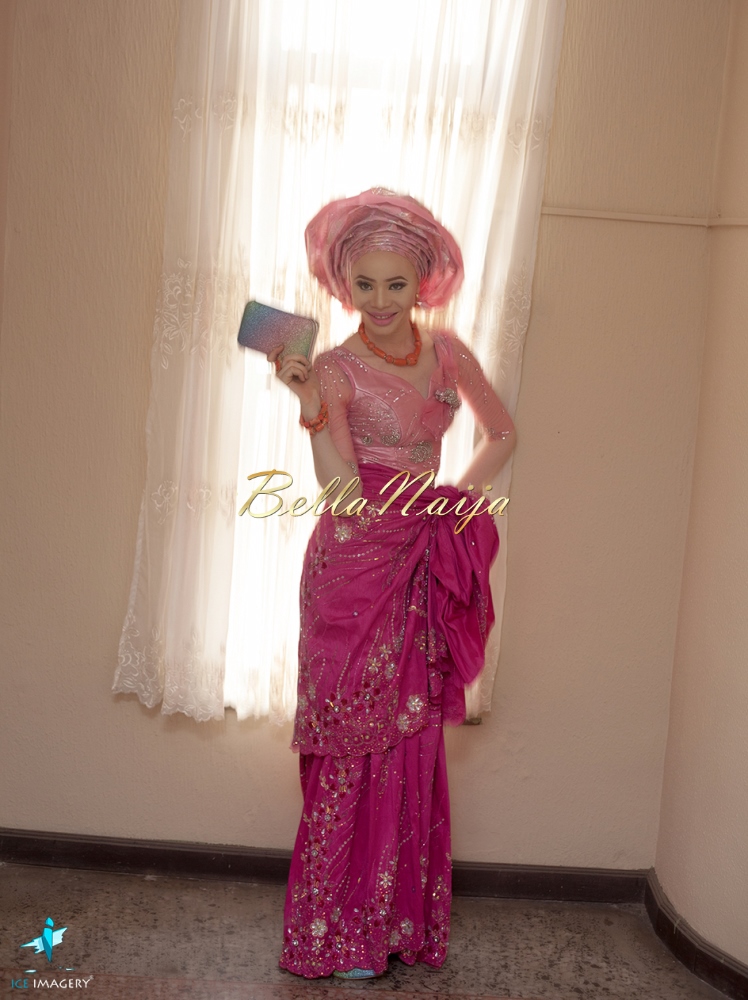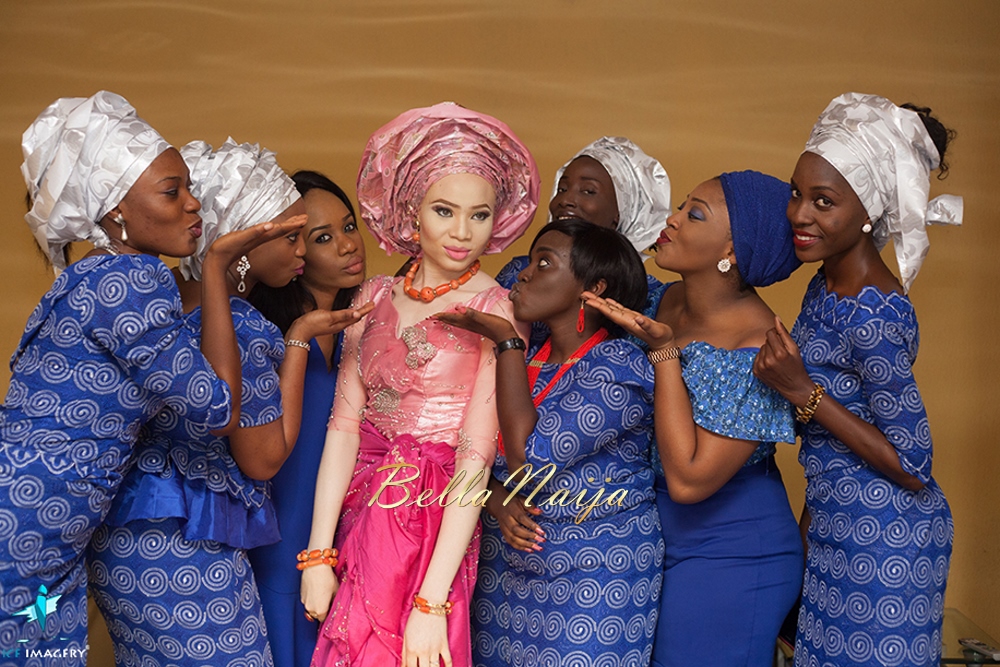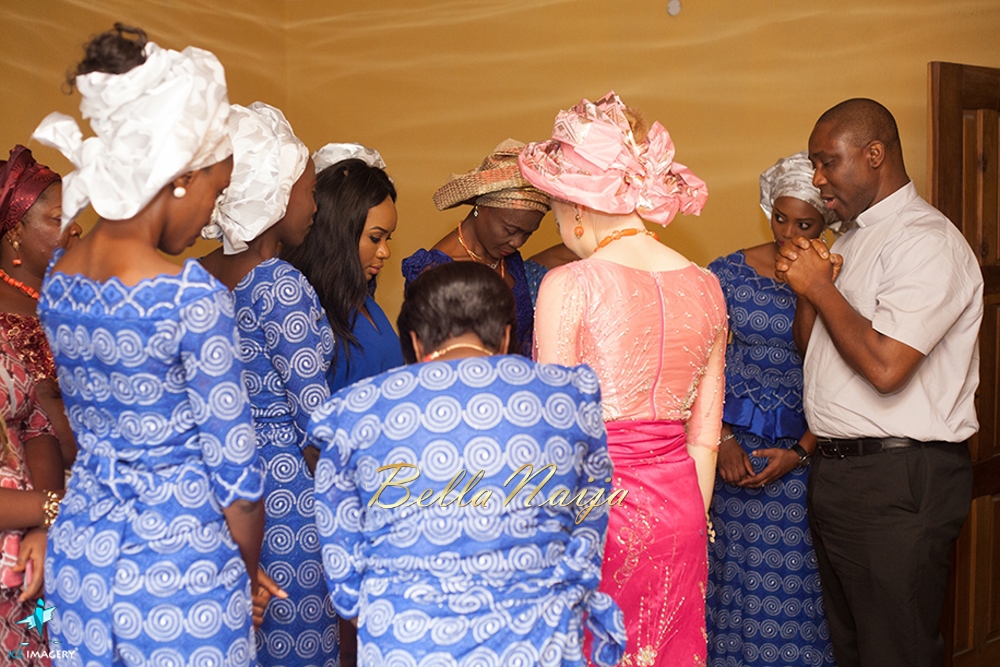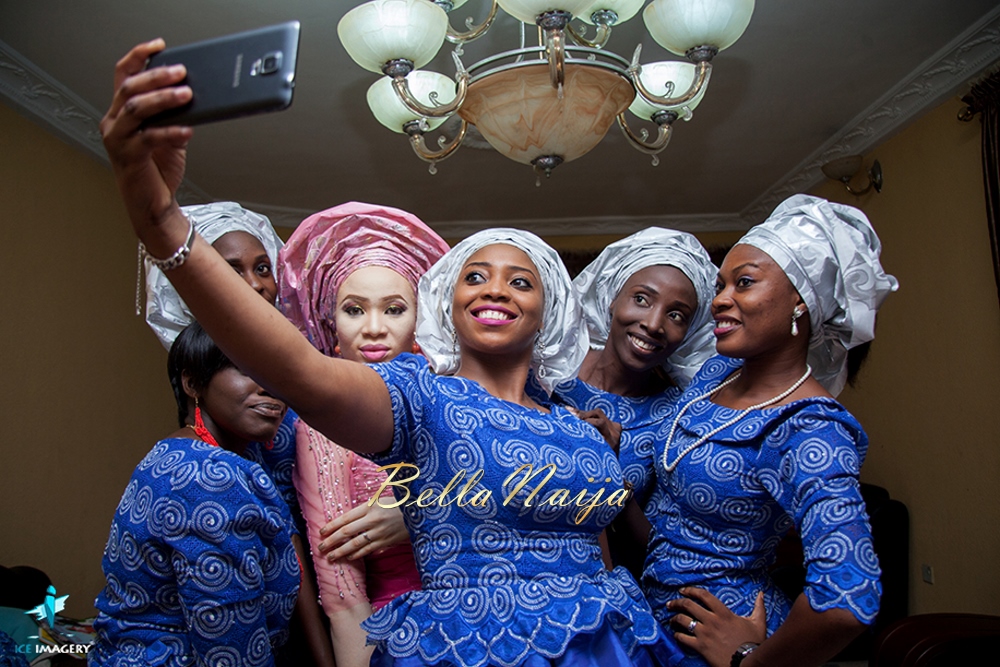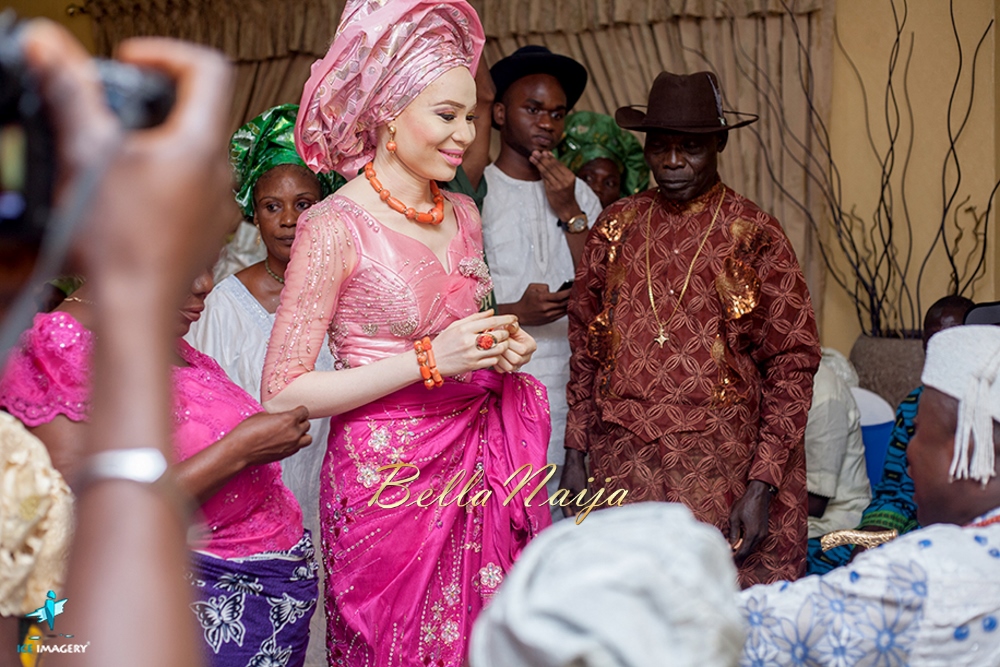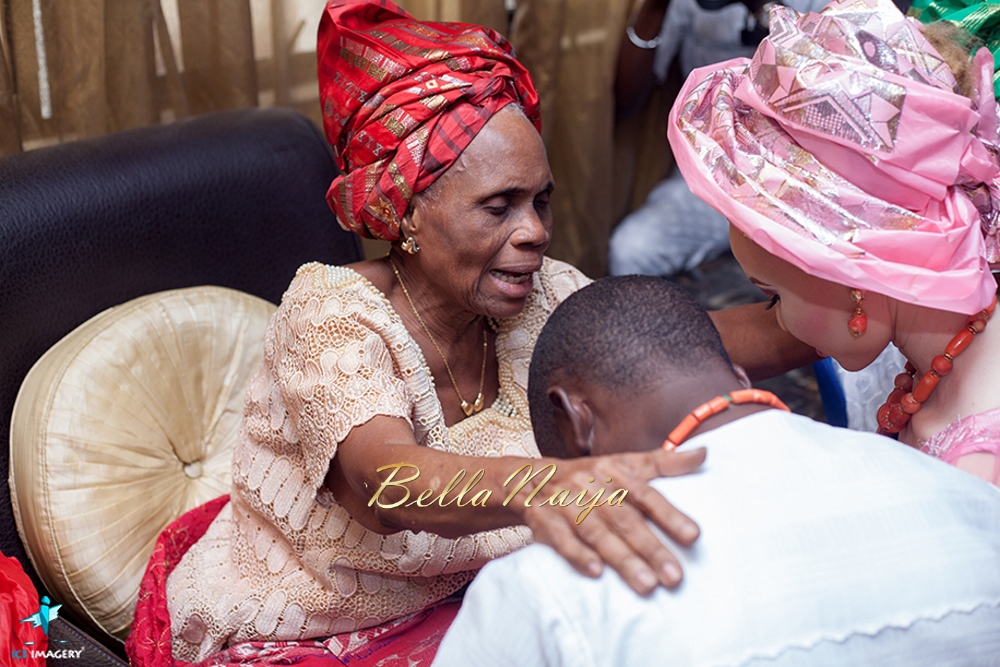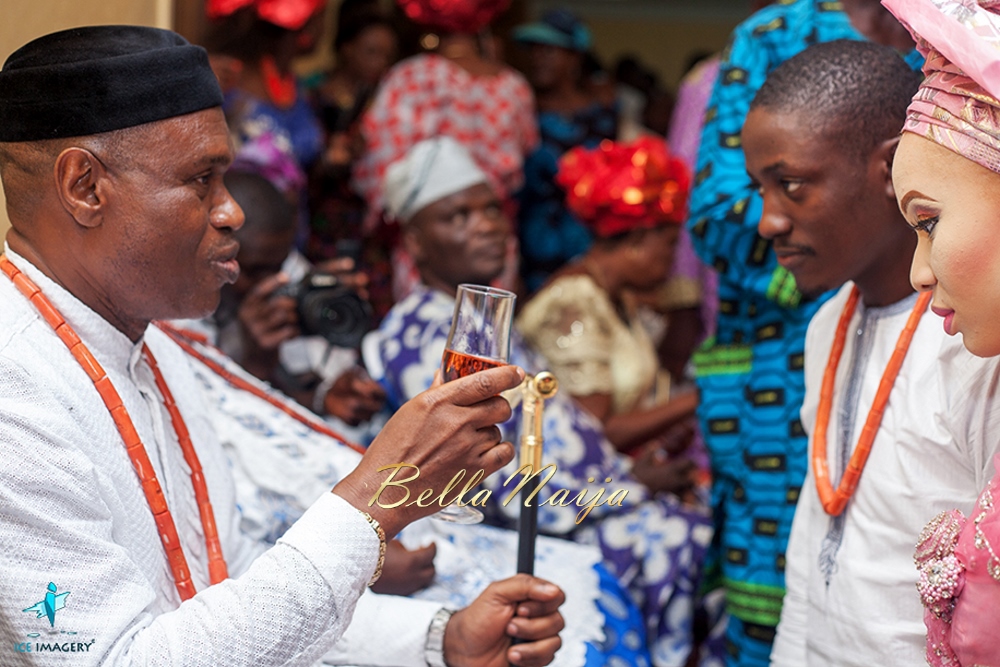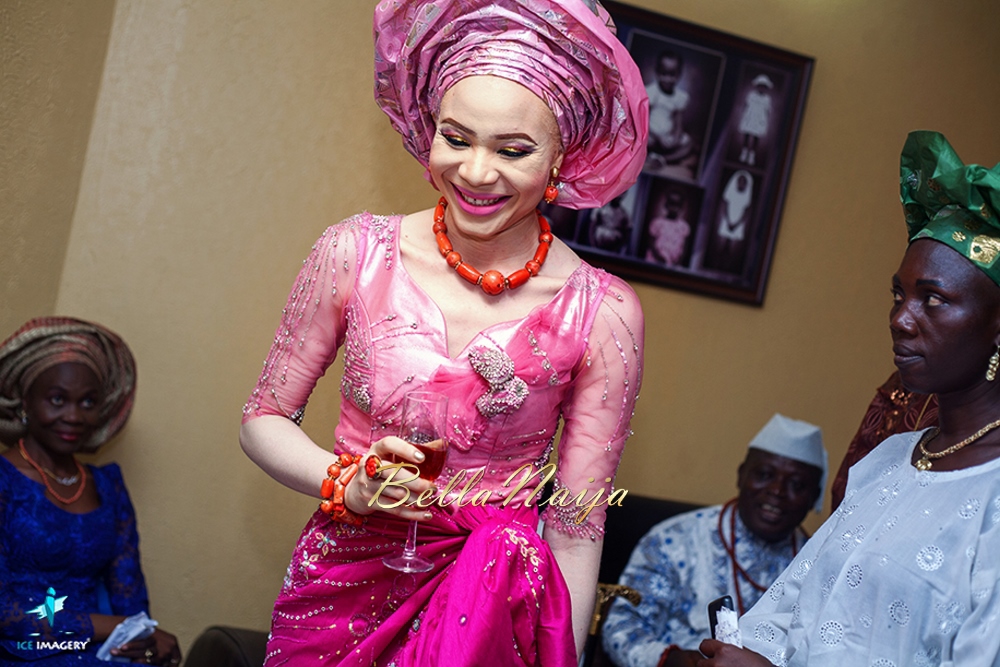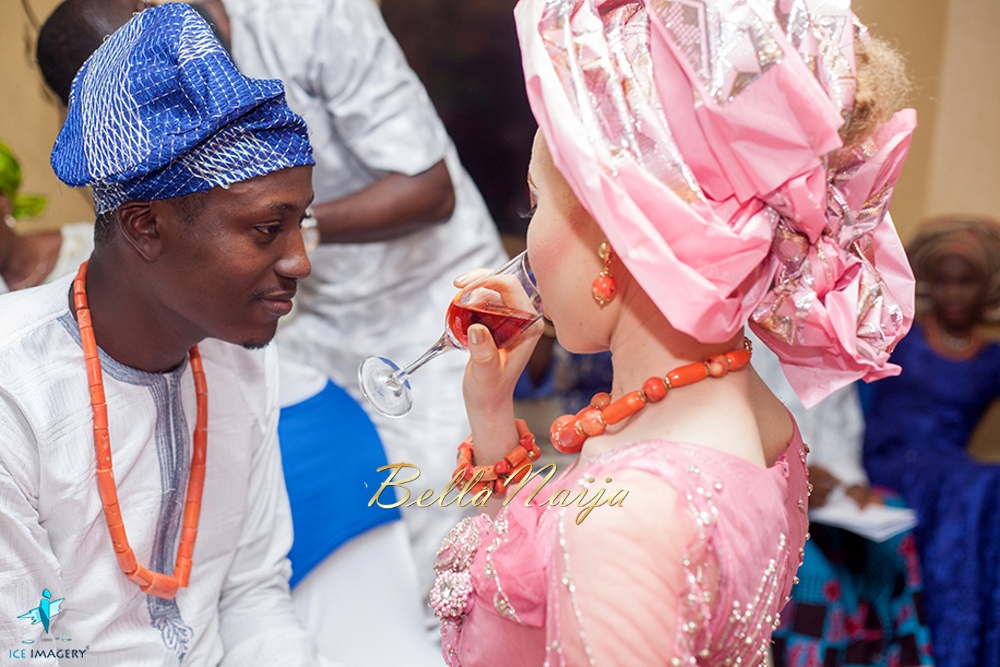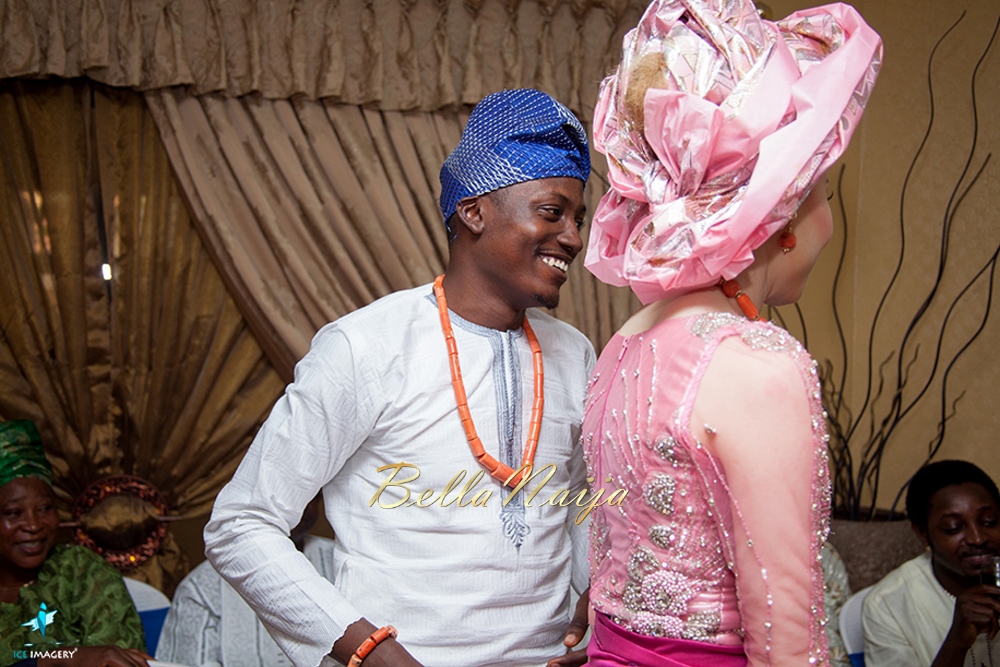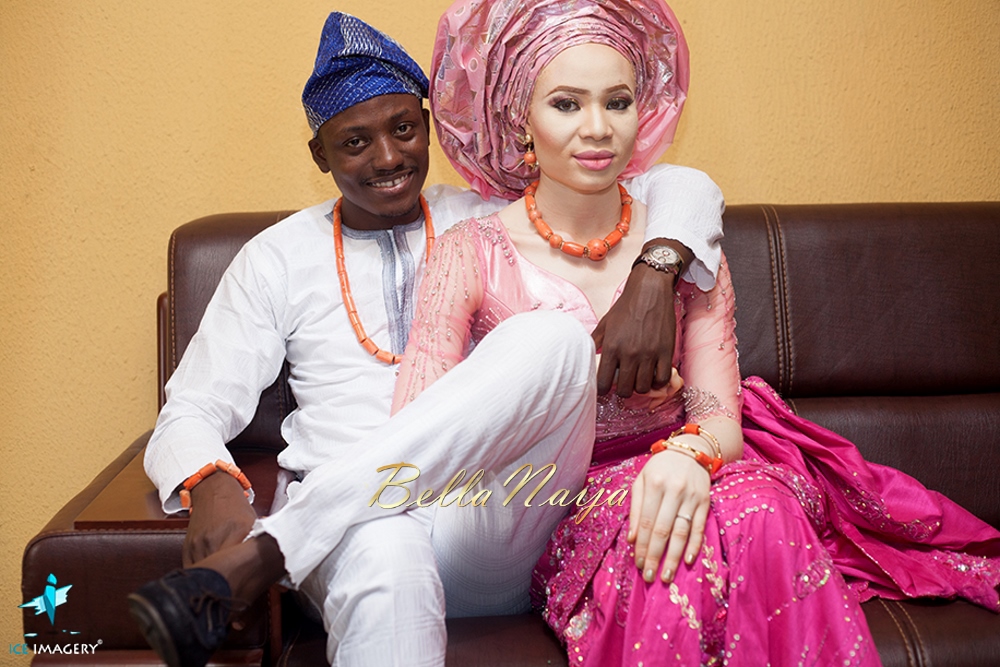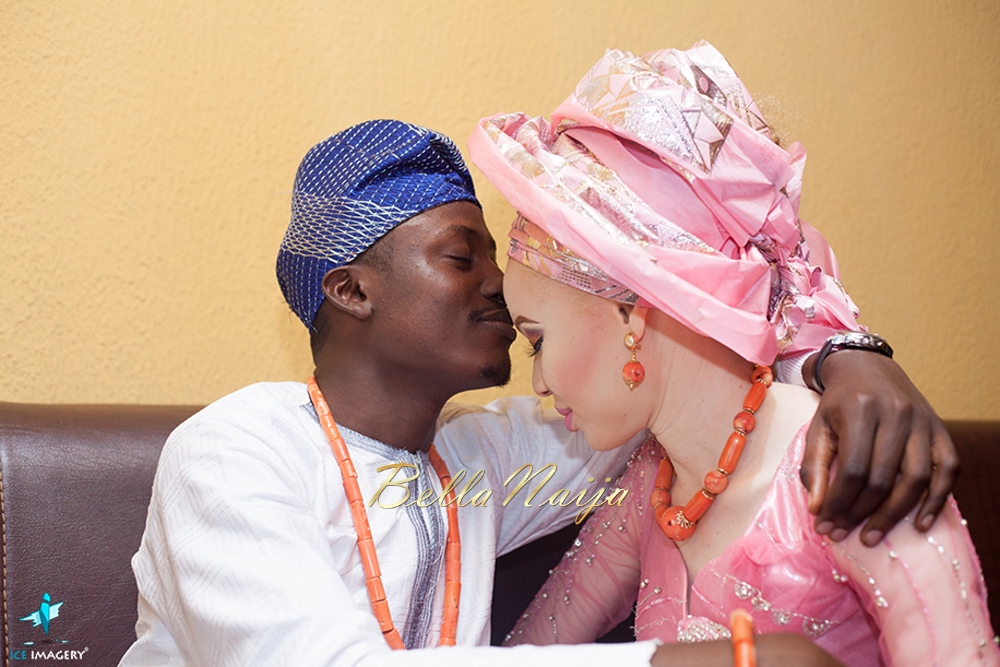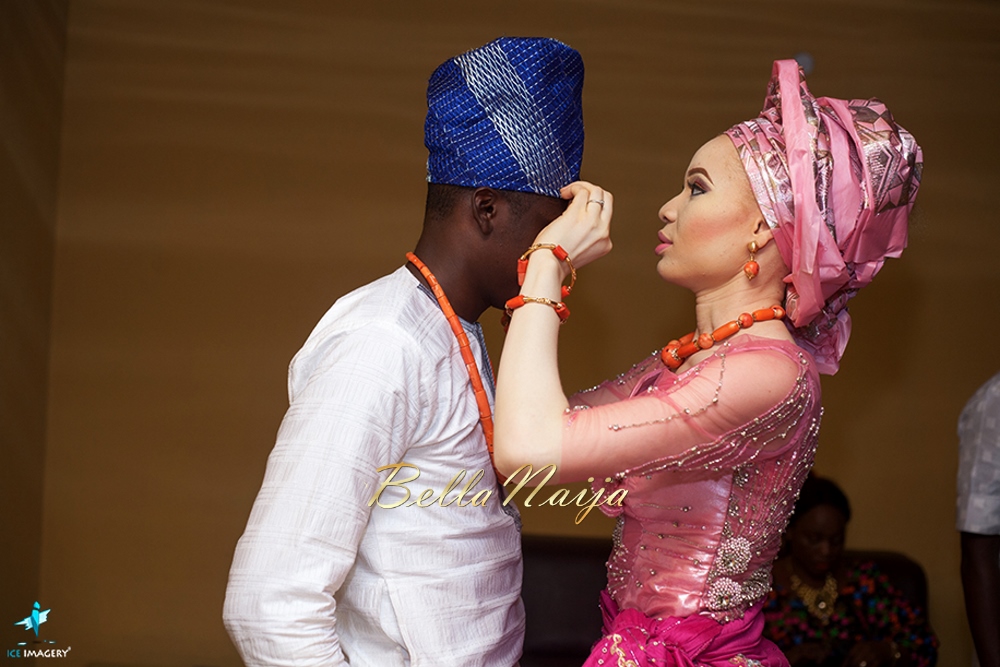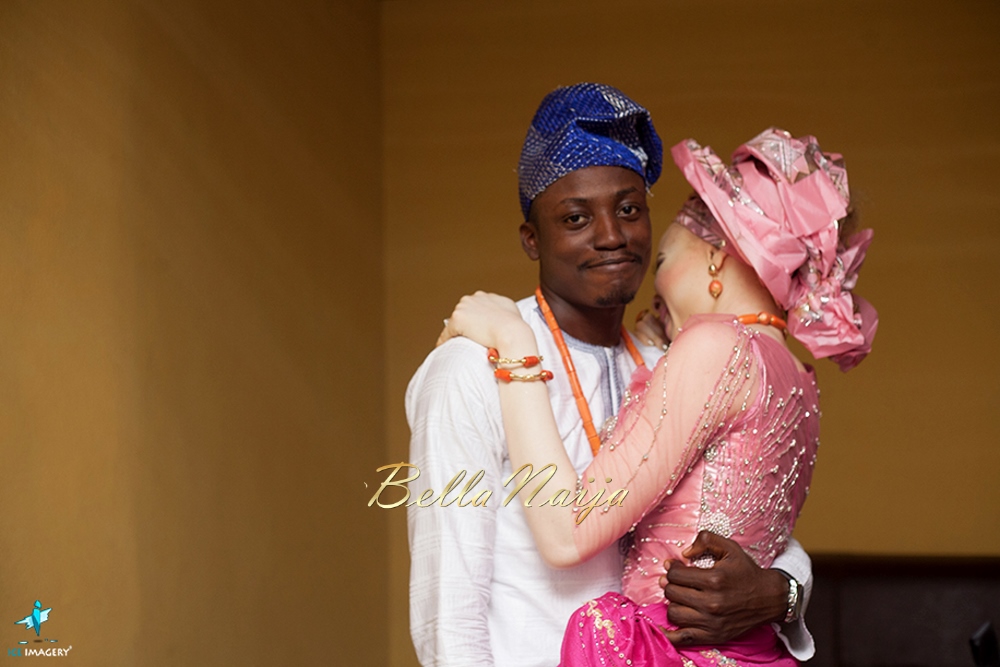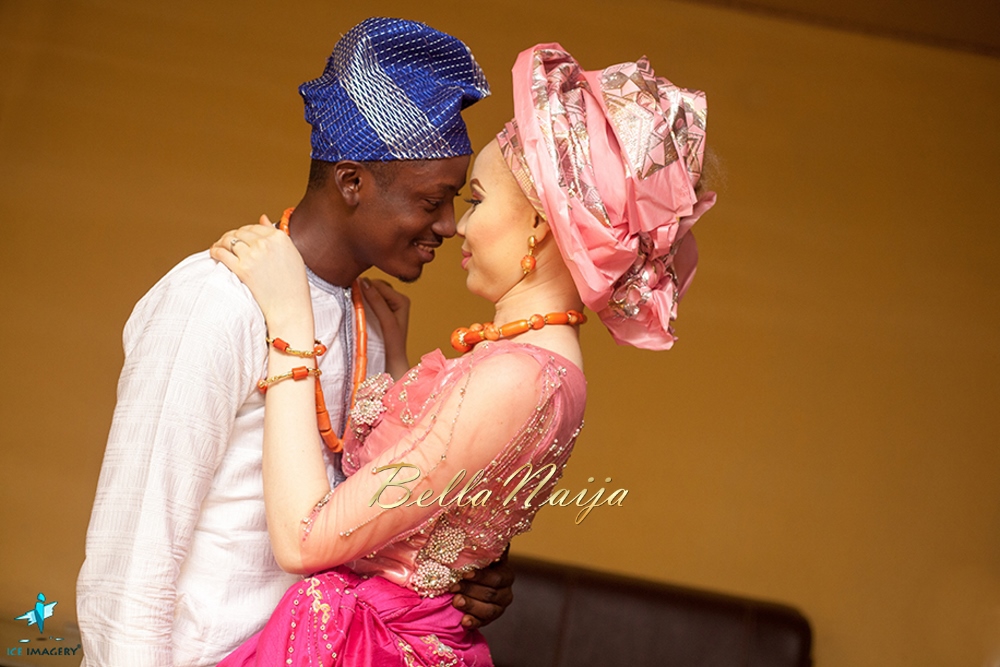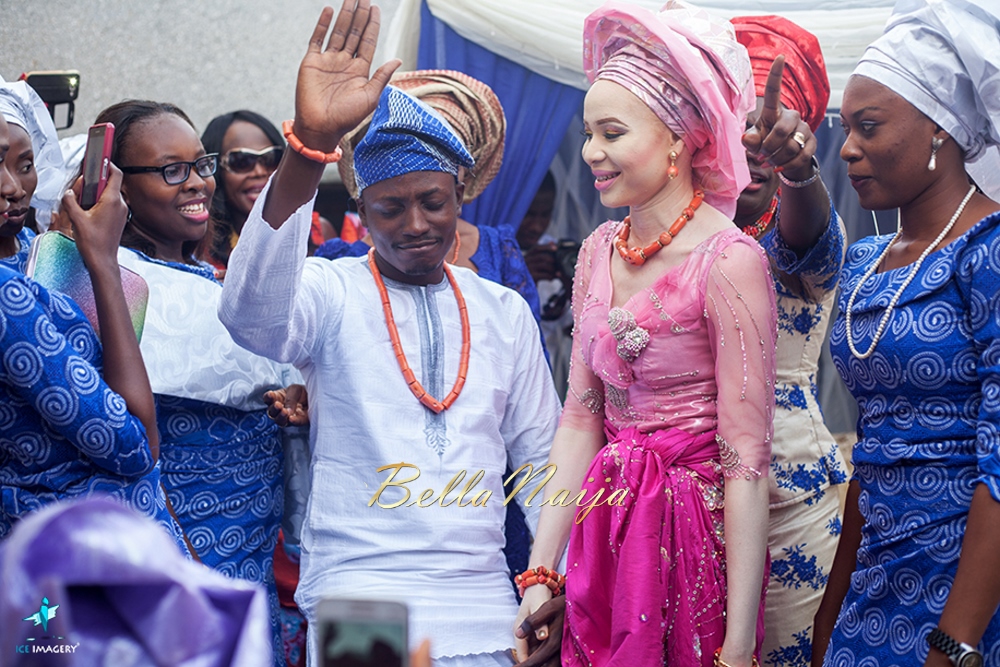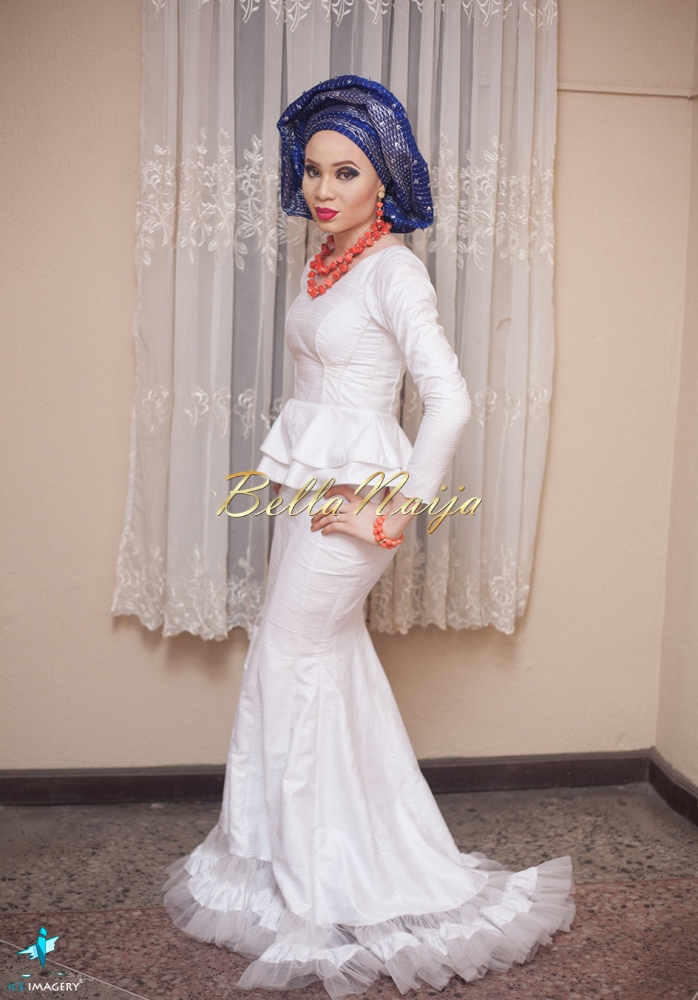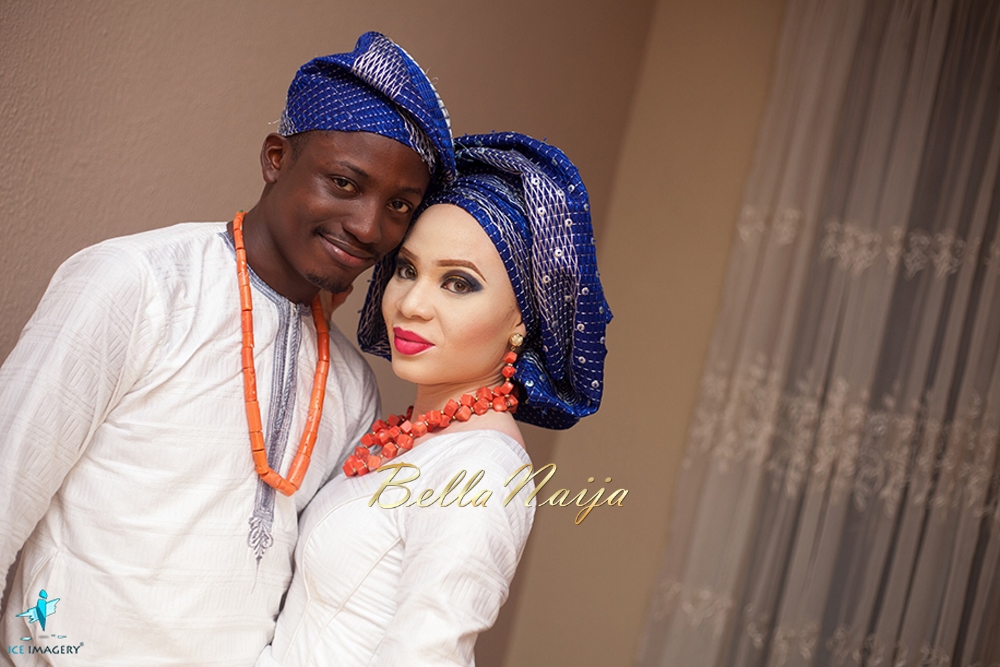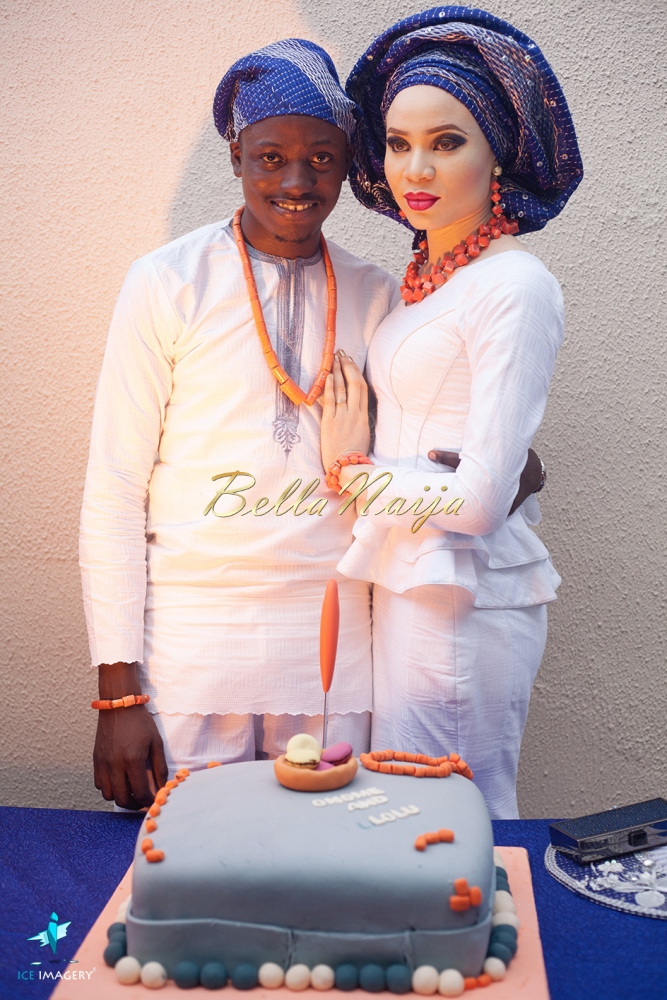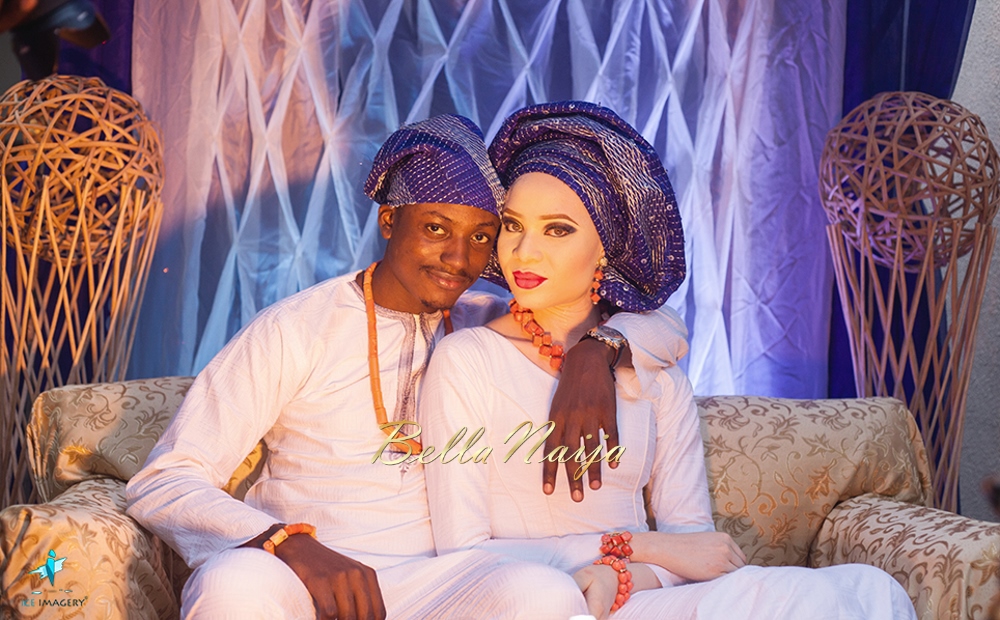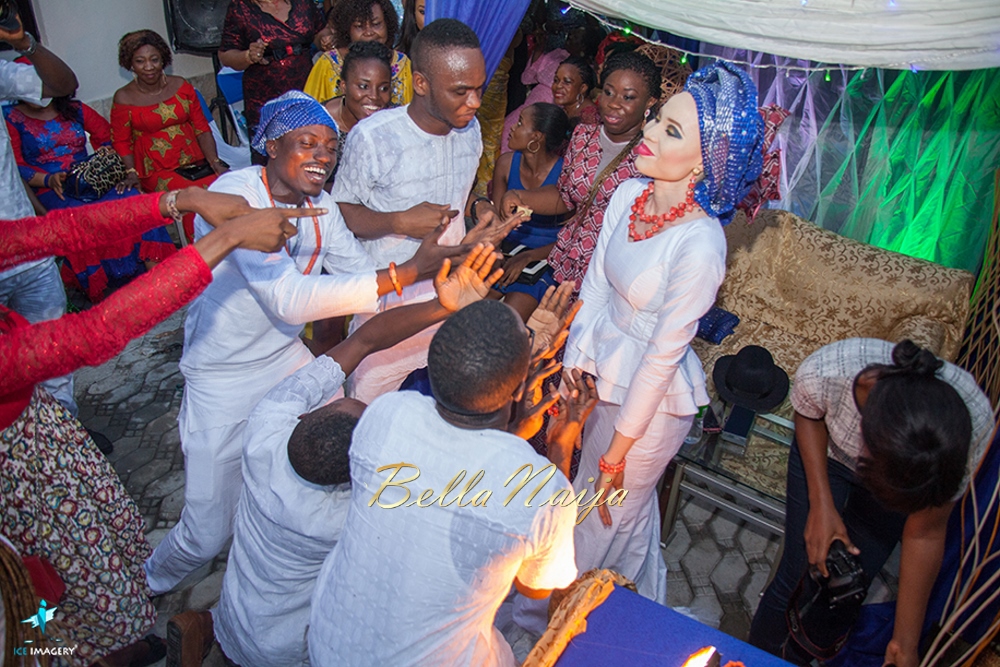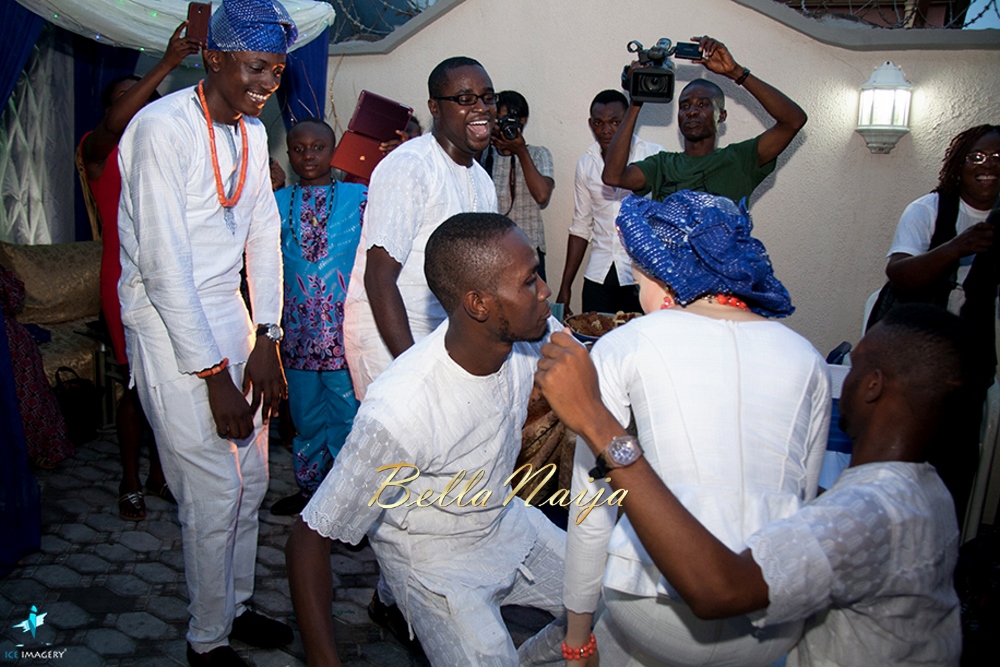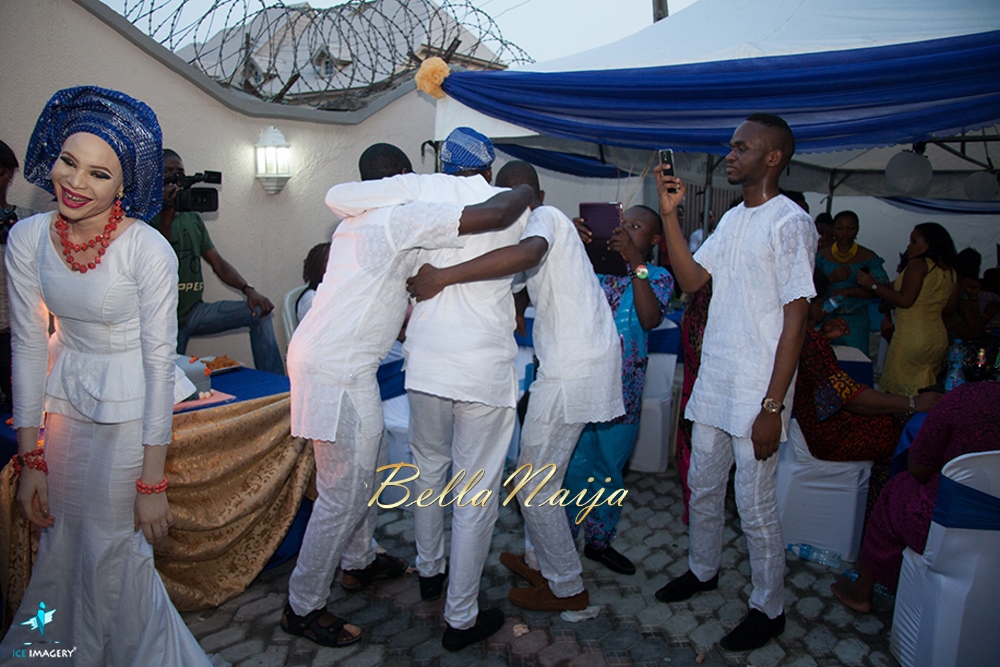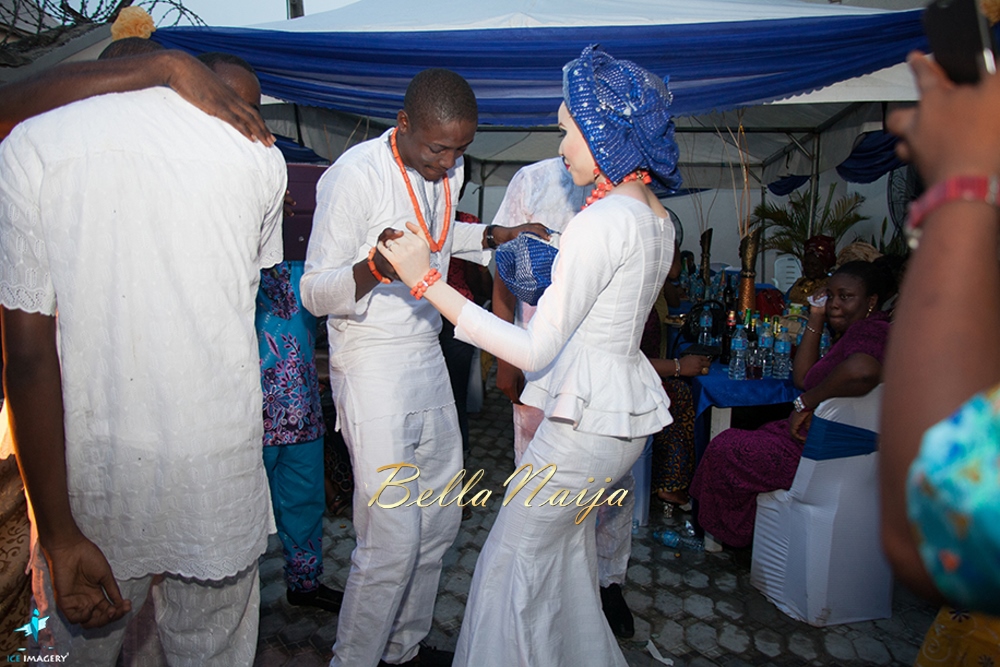 ~ Photography: Ice Imagery | email: [email protected] | Instagram: @iceimagery | 08125224466, 08116831810
Wedding Info – Wedding Dates | Venues | Colours
Traditional: 23 April 2015 | Bride's Fathers House | Navy blue
White: 25 April 2015 | Villa Park Hotel  | Fuchsia pink and navy blue
Wedding Attire
Bride's Hair & Makeup: Jasmine Beauty World | 08180678440 | Instagram: @jasminebeautyworld
Wedding Dress: Allure Bridals
Reception Dress: Tarik Ediz
Bouquet: Nwando's Signature
Suit: Next
Tie: Calvin Klein
Groomsmen Ties: David Wej
Vendors
Wedding Planner: White Oasis, 08054746086, 08183503268 | @whiteoasisng on Instagram | @WhiteOasisNG on Twitter
Trad & White Cakes: Alma Foods, 08033042405
Decor
Traditional: Pearl Events and Media
White: Nwando's Signature
Wedding Invitations: Kallens Koncept, 08034421010
Wedding Programme Design: Aragon Studio, 09020870787