The 2015 Billboard Music Awards held yesterday evening at MGM Grand Garden Arena in Las Vegas, Nevada and music star Dencia was definitely one of the people on the red carpet who caught our eye.
The 'African Energy' singer seems to have got her inspiration from Candy Crush and a love for colours. Her jumpsuit was a multi-coloured studded piece with a face on the front.
She added another interesting touch by wearing two different pairs of shoes.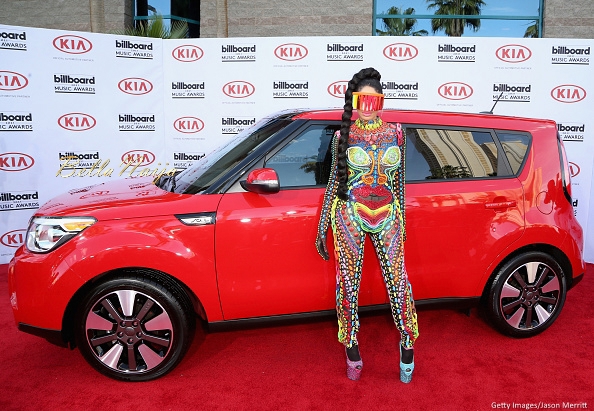 What do you think?
Photo Credit: Instagram | Getty Images/Jason Meritt