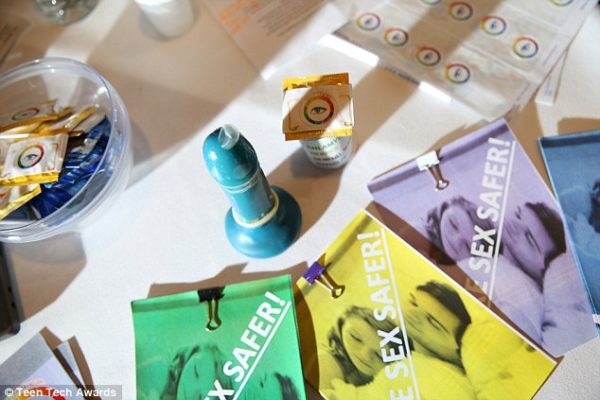 How innovative!
Three teenage boys in London have come up with a concept for a "smart condom" called the S.T.EYE, which changes colour when it detects a sexually transmitted disease, Daily Mail reports.

The boys named Musaz Nawaz, Daanyaal Ali and Chirag Shah, are students of Isaac Newton Academy and they created the concept as part of entries submitted for the TeenTech awards. They created the concept because they see it as a way to combat soaring infection rates.
Reports describe the S.T.EYE as "a condom concept that includes a layer impregnated with molecules that attach to the bacteria and viruses associated with the most common sexually transmitted infections (STIs). These would then cause molecules incorporated in the condom rubber to fluoresce a certain colour in low light, according to the infection detected. So the condom might glow green for chlamydia, yellow for herpes, purple in the presence of the human papillomavirus which causes genital warts, and blue for syphilis, explained the designers."
Although the condom is still a concept at the moment, the students hope it may be possible to turn their idea into a reality in the future.  
The S.T.EYE was awarded first prize in the Health Category at the final of the TeenTech awards, which are intended to promote science, engineering and technology in schools.
Photo Credit: Daily Mail/Teen Tech Awards