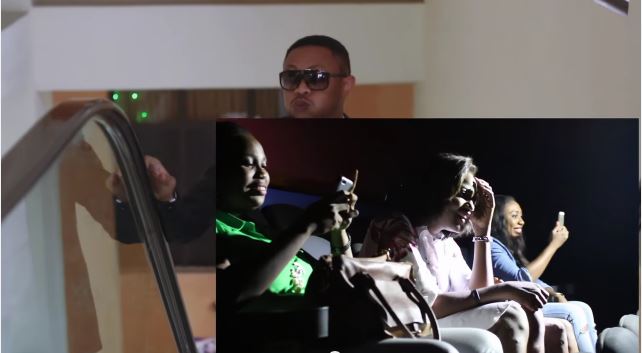 If you love grand gestures of love, you might get moved to tears today!
Tomi and Thomas met in 2012 outside church. The bride-to-be tells BellaNaija Weddings,
"A friend invited me for a church programme and after the event, I went outside to leave and that was when we met.

We started off as friends and nothing more. I went back to UK but we still kept in touch. Then in December 2014, we decided it was the perfect time for us to start dating."
The groom enlisted GBPixels to help him pull off the unforgettable moment at Silverbird Cinema in VI, Lagos.
Watch the trailer that played in the movie theater and bride-to-be's reaction!

Videography: GBPixels | YouTube | email: [email protected]