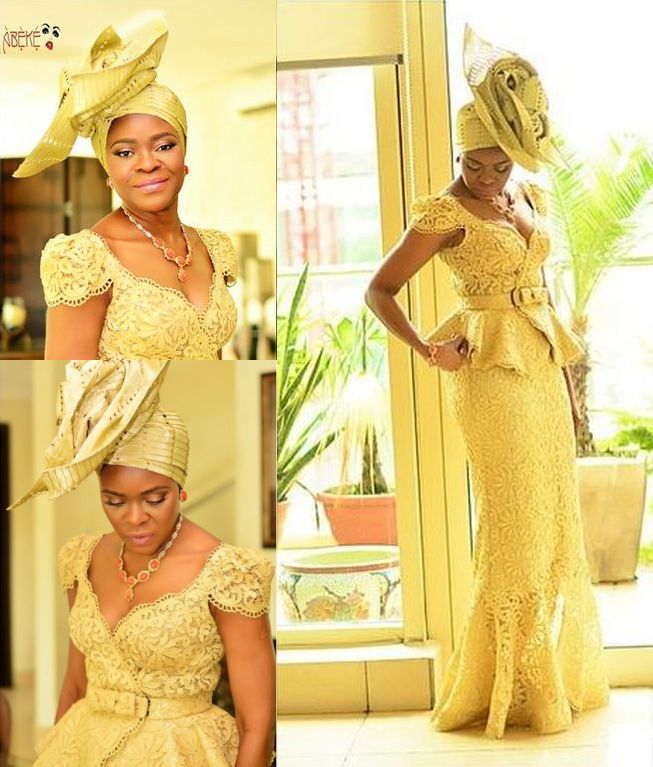 I'm starting to think designers are their best models.
Veteran Nigerian designer Deola Sagoe of the fashion label Deola by Deola Sagoe looked stunning while attending an event in a gold lace dress with a cinching waist band a peplum detail.
Her look definitely stands out with an avant-garde gele created by makeup artist Funmilola Irantiola Olurinola of Abeke Makeovers adding grandeur to her outfit. Her head piece is definitely a push for the unconventional and the MUA was excited for Deola to be the first to rock it.
She said via her Instagram page- "So I got the opportunity to doll up the designer extraordinaire @deola_by_deolasagoe". The story about that is a pretty long one but let me just wish you this Monday morning that everything that needs to fall in place for you to get to where you are meant to be will do so without you moving a muscle in Jesus name. All you'll have to do swill be to just show up and turn up i.e do your thing.
To imagine that I've been trying to convince people that my new Gele style is the way to go, to now get the biggest fashion icon wearing it and commending it. What can I say. Thank you…"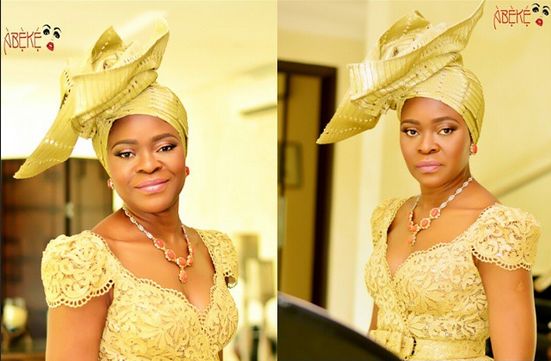 Well, we love it – what do you think of the new gele style?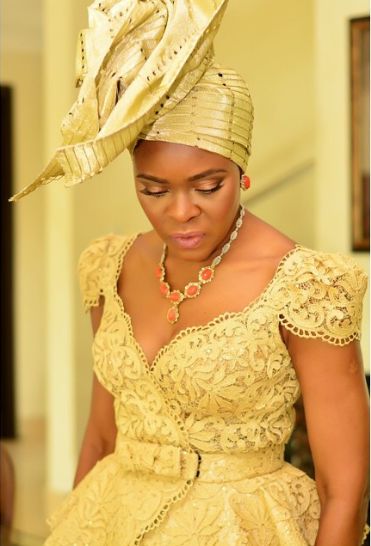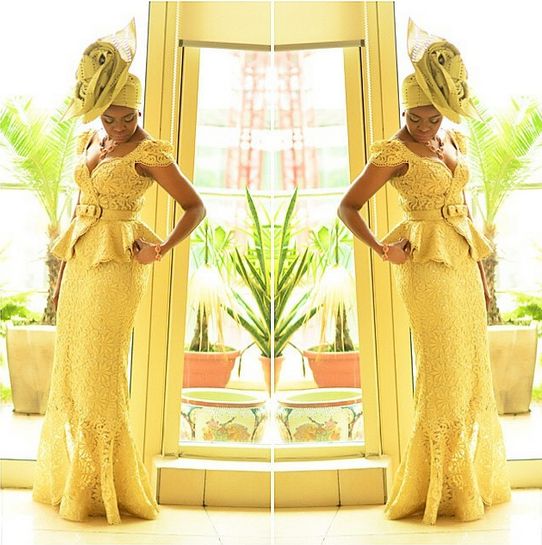 Looking good Deola Sagoe…looking good!
Photo Credit: @Deola_by_DeolaSagoe | @AbekeMakeovers (Instagram)