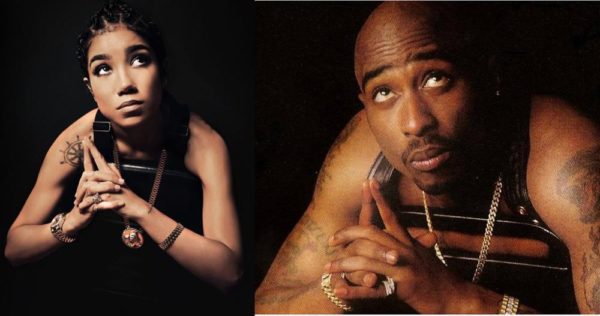 Jhene Aiko paid homage to late rapper Tupac by recreating some of his most classic photos on what would've been his 44th birthday!
The 27-year-old music star released the photos exclusively to MTV News and was photographed by Danny Williams.
MTV writes:
One of the photos captures the feel of the rapper's diamond-selling 1996 classic All Eyez on Me, by recreating the LP's album cover; while another pays homage to the photo used to cover his posthumous Greatest Hits collection. The third photo, finds Aiko laying in a bathtub, covered in gold, saluting David Lachapelle's "Becoming Clean" photo shoot, which took place right after 'Pac was released from jail in 1995.
She also sat down with MTV News to talk about the influence that Shakur has had on her life, her soul and her music.
You can read up her full chat with MTV News here.
Photo Credit: MTV News