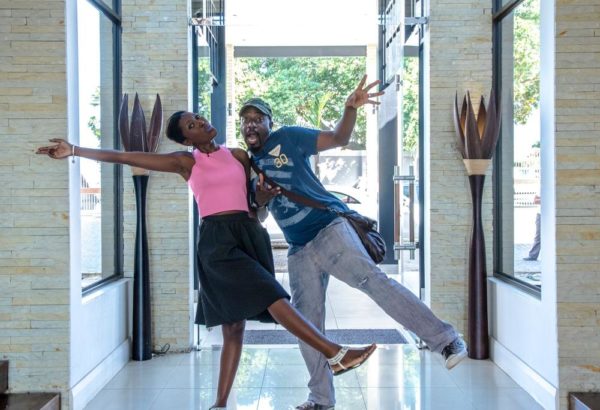 Media personality Vimbai Mutinhiri, in partnership with South African tourism and Africa Magic, brings to you a new TV experience, packed with a lot of action, adrenalin and emotion, offset by the backdrop of some of the world's most beautiful and luxurious locations.
'Discover Luxe' is the first of its kind in African Programming as it combines the best in celebrities, adventure and pure fabulosity.
Don't miss the TV premiere, this Friday on Star Gist; Africa Magic channel 151, as Vimbai takes her first guest Gaetano Kagwa of Big Brother 1 on a thrill.
Watch as they visit the memorable site where Nelson Mandela was arrested before he was taken to Robben Island, bungee jump and Shark dive… Yes, Shark dive!
You can catch Vimbai every other Friday, as she takes some of Africa's biggest celebrities on an adventure of a lifetime; from Sky Diving to bungee jumping, to wining and dining in the finest hotels and restaurants, Vimbai explores the luxury adventure of South Africa – this is your portal to discover luxury adventure the A list way.
Stay tuned to Star Gist; Africa Magic channel 151 every Friday at 7:00pm on for all the exciting new episodes and catch the recap, as well as what's to come next on www.bellanaija.com
Presenter: Vimbai Mutinhiri (@miss_vimbai)
Website: www.missvimbai.com
Twitter: @discover_luxe
Instagram: @discover_luxe
South African Tourism: @traveltosa
__________________________________________________________________________________
Bella Naija is a Media Partner with 'Discover Luxe'