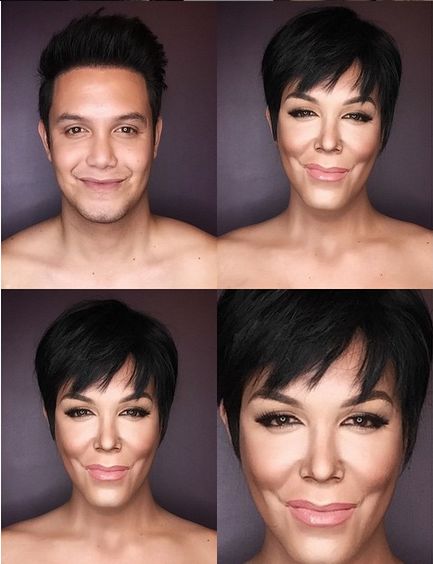 This might be a long shot, but remember when makeup artist Paolo Ballesteros transformed himself into some of the music industry's favourites like Nicki Minaj, Ariana Grande, Katy Perry, and more. (Click here if you missed it). Well, he's taken on some new challenges including the Jenner/Kardashian clan.
In some of his latest work he has transformed himself into the recently transformed Caitlyn Jenner, her ex-wife Kris Jenner; and added a fun twist with Khloe K.
With help from some serious heavy duty contouring, eye makeup, wigs and some makeup secrets, Paolo created some recognizable versions of the celebs.
What do you think?
In case you were wondering, he's done Kim, Kendall and Kylie too.
Photo Credit: @Pochoy_29