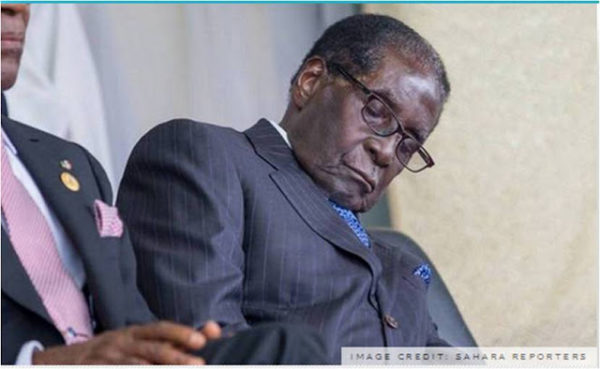 …And the Sahara Reporters – Robert Mugabe drama continues.
You will recall that Zimbabwean Minister of Information, Jonathan Moyo, criticized the publication for allegedly disrespecting Mugabe during President Buhari's inauguration ceremony.
And now, a photo of Mugabe sleeping during the inauguration, said to have been released by Sahara Reporters is being widely circulated on social media.
Photo Credit: Twitter