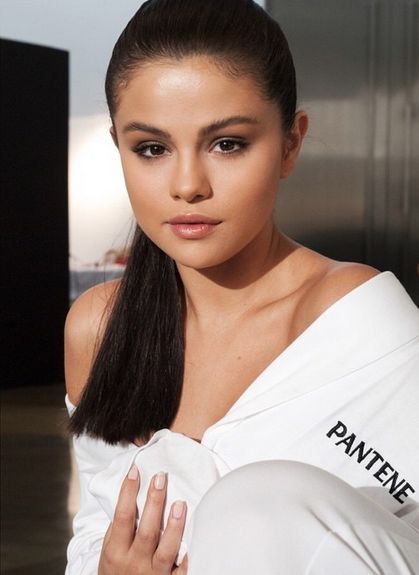 This looks like a match made in beauty heaven.
Every time I see Selena Gomez on the red carpet her hair game is always on point, so when I heard that she has been announced as the new face of hair care brand Pantene, I was pleasantly surprised.
Last night she teased her fans with a video before announcing early this morning that she will be the brand's spokes model. She posted – "I am so happy to announce my new partnership with Pantene! #SelenaxPantene#strongisbeautiful @pantenehair."
She also commented via press release – "I've always loved using Pantene, so it's a dream come true to be the brand's newest ambassador. Not only because Pantene stands for strong, healthy hair but also because it encourages women to be their best selves. My style is constantly evolving and I love to take risks, so I'm always changing my hair style. I rely on Pantene to keep my hair strong and healthy so I can take on each day with confidence."
In the ads, Selenarocks a stunning mesh white dress while letting her hair flow in the fan-induced wind.
I can't wait to see her on the screen in the TV ads with the signature long & shiny Pantene locs.
Image Credit: EOnline.com