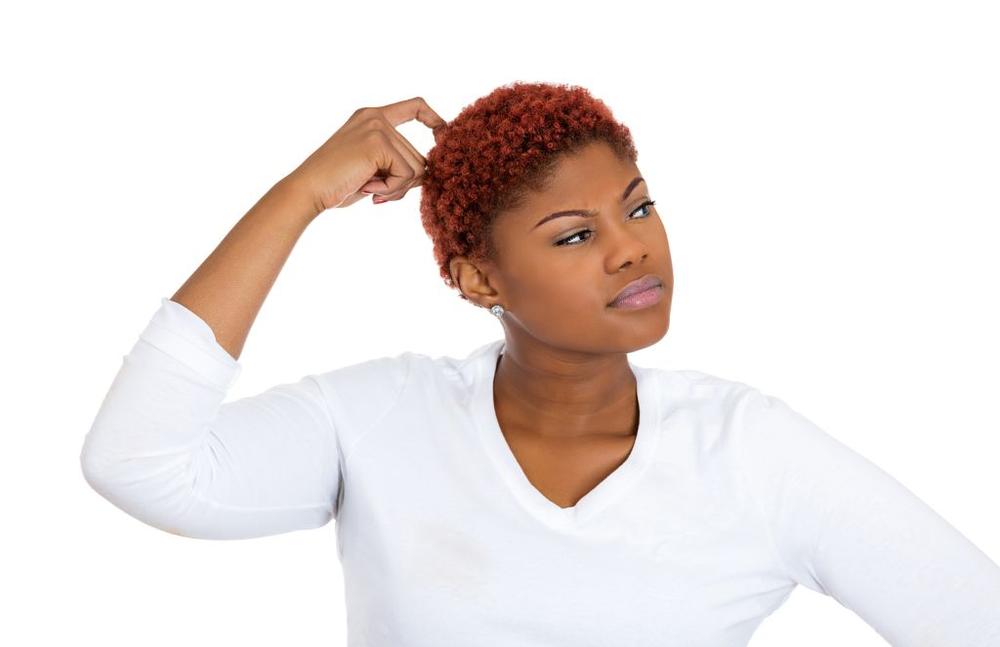 A few weeks back, we started a quiz series on the myth of natural hair where we look at popular myths and misconceptions about natural hair in greater detail.
To get caught up, please check out quiz #1 ,  quiz #2 and quiz #3 and get back here so we can debunk another natural hair myth. This week, we'll be looking at Quiz #4, which is;
True/False: Natural Hair can be difficult and unmanageable
Answer: False
See the truth is, natural hair can be manageable and very easy to care for if you do this on a regular basis with lots of patience and care. But if one doesn't know how to care for their own hair, then their hair will be tough and unmanageable.
Unlike other hair textures, coily hair requires a lot of patience, time and effort in order for it to be easy and manageable. Think about how difficult an exam can seem when you don't study for it, whereas the ones that you spent hours studying for will be very quick and easy to complete.
Don't follow? Let's use another analogy. Ever wonder why the grass seems to be greener on the other side? Could it be because your neighbor actually puts in the time and effort to tend to his garden whereas you don't? The same way that all other aspects of our lives requires time and effort, our natural hair also requires some time and effort on our end to fully thrive.
Another reason why many women have come to believe that their natural hair is difficult and unmanageable can be linked to their upbringing and the amount of knowledge that they have about Black hair care.
From my post on natural hair quiz #1, I gave a broad scenario on the upbringing of a typical African child as it relates to hair care. In that post, I explained how a young child is made to believe that her hair is too tough and unmanageable, and so the only way to ease the pain that comes with such difficult hair texture is to chemically straighten it or braid it.
Therefore, someone who grew up with this knowledge will be convinced that her natural hair is too difficult and unmanageable, even though she has never really been taught how to properly care for her hair.
How can I make my hair to be more manageable?
When left in it's natural 'fro state, kinky coily hair can be a task to work through. This is why many Black women prefer to wear "bounded hairstyles," otherwise known as protective hairstyles. However when worn loose, kinky curly hair, like any other hair texture will tend to wrap around itself to form 'annoying' tangles and knots which can be nearly impossible to remove.
To avoid this chaos, many women might choose to keep their hair in a stretched style such as a twist-out or a braid-out. And for the guys, well, let's just say that they prefer the stress-free TWA look, or what most would call a "low cut". I mean, who wants to spend all day detangling when your time could be better spent watching a YouTube tutorial on a sleek up-do?
To fully enjoy the beauty of your hair, you also have to be willing to put in the time to thoroughly cleanse and deep condition your hair on a weekly or bi-weekly basis. African hair only becomes difficult and unmanageable when it's dry and not cared for properly. To learn about how to soften your hair, please make sure you read this post which takes you through a step-by-step approach on how to deep condition your hair.
How can I make my natural hair easy to care for?
Learning something for the first time isn't always easy. There are some people that might find the initial stages of their healthy hair journey to be more difficult than others, so I really cannot give you tips on how to make things easier.
One thing that I can tell you however is that your hair only becomes easy to handle when you've changed your thoughts about your hair.  A great man once said – "Don't remove the kinks from your hair, remove it from your brain" – Marcus Garvey (1887-1940)
How do you keep your hair easy and manageable? Share your response with us on here or on social media.
Don't forget to tag us – @BellanaijaBeauty and @CoilsAndGlory