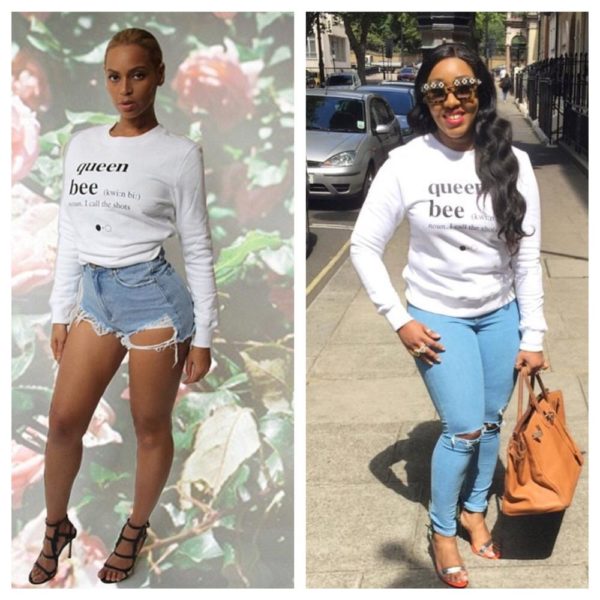 Yay! It's time for another round of BN Pick Your Fave and today we have two gorgeous women – Beyoncé and Jennifer Obayuwana.
A few weeks ago Beyoncé rocked a sweatshirt that her stans loved. The $90 sweatshirt is by a streetwear brand called BAW and Beyoncé paired it with denim cutoffs.
Rocking the same style, retail store – Polo's Creative Director Jennifer Obayuwana opted for full length denims with a rip at the knee.
Which diva's look is your fave?