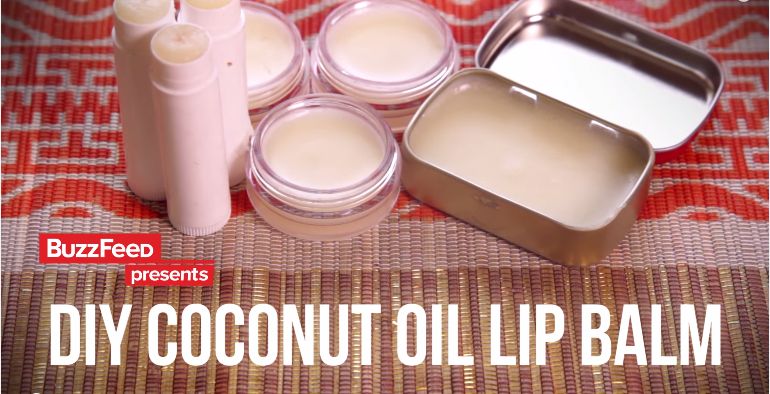 If there's one thing I love about BuzzFeed, it's their diverse range of content. They usually dish out fun feature videos, but today we are looking to them for some beauty hacks. It's how to D-I-Y (Do-It-Yourself) a coconut oil lip balm.
Coconut oil is one of the many oils that pack a punch when it comes to benefits. They are great when it comes to sourcing Vitamin E, they help in moisturizing your hair and can even be added to your skincare regime. Read more on its benefits and that of other oils HERE.
To make your own lip balm, you will need a few ingredients;
– Coconut Oil
– BeesWax
– Honey
– Vitamin E
– Vanilla Extract (Optional)
– Essential Oil (Optional)
– Preferred Container(s)
How
1. First you grate the beexwax and pop it in the oven to melt down to liquid form.
2. After this you take it out of the oven and add the other ingredients to the melted beeswax. Then mix it together till you have a smooth paste and place it back in the oven.
3. Be sure to check it at 30-second intervals and mix it til its completely melted.
4. Take it out of the oven and pour into the preferred containers and let set until solid.
And there you have it – your very own D-I-Y Coconut Oil Lip Balm. Press play to watch the process.
Watch!

Video & Photo Credit: BuzzFeedVideo (Youtube)