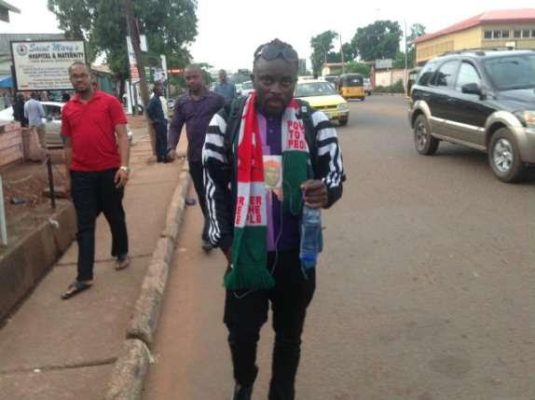 That awkward moment when you have trekked for 10 hours to honour your favorite governor and you get turned back!
According to some gist floating around the Internet, this is what happened to a man named said to be named Stanley, a University of Nigeria, Nsukka (UNN) student.
He reportedly decided to trek from Nsukka to the Enugu State government house to honour of newly-elected governor, Ifeanyi Ugwuanyi, as he is the first man from Nsukka to be elected governor of the state.
Sources say that on Monday, June 1st, Stanley left Nsukka town at 7am and trekked to the Enugu State government house, arriving there at 5pm.
Unfortunately, instead of a receiving a warm welcome, he was given the cold shoulder, as security men at the government house reportedly turned him away, telling him that the governor and his deputy were not around. However, well-wishers at the location are said to have congratulated him for his accomplishment.