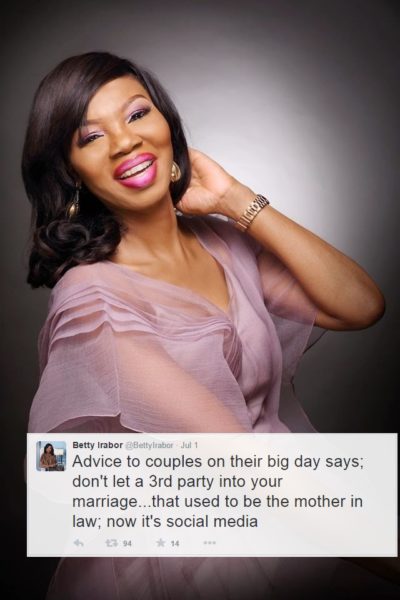 Veteran journalist and founder of Genevieve Magazine Betty Irabor shared a series of tweets recently; talking about the fact that social media takes a toll on celebrity marriages.
She first visited this topic a few months ago (click here if you missed it).
According to her, the meddlesomeness of social media and it's over sensationalism of lovers tiffs is more often the reason marriages have issues.
See her tweets below.